What is Relationship Marketing?
Definition: Relationship Marketing is a subset of Customer relationship management and focuses on building long-term meaningful relationships with customers rather then having short term goals like customer acquisition. Relationship Marketing has higher goals such as Customer loyalty, Customer engagement, Brand loyalty and delighting customers in the long term.
The principle of Relationship marketing is that when you have strong and emotional relations with your customers, it is much likely to lead to positive ongoing business experiences and help in customer retention. Such relations may even motivate customers to spread word of mouth and bring more leads to the company.
Relationship Marketing is very different to traditional marketing. Traditional marketing focused more on methods which immediately brought conversions for the company which could also be termed as transactional marketing. Individual sales were more important when doing traditional marketing. However, traditional marketing completely ignored the repeat buying behavior of customers. We all now know that retaining customers is more cost effective then acquiring new customers and that's where relationship marketing focuses on.
Modern organizations use a combination of traditional marketing and Relationship marketing and this forms a basic core of their customer relationship marketing strategy.
While companies still want to acquire customers at a staggering rate, they ensure that they don't lose customer loyalty or they still engage with customers even after the customers have purchased the product.
Types of Relationship Marketing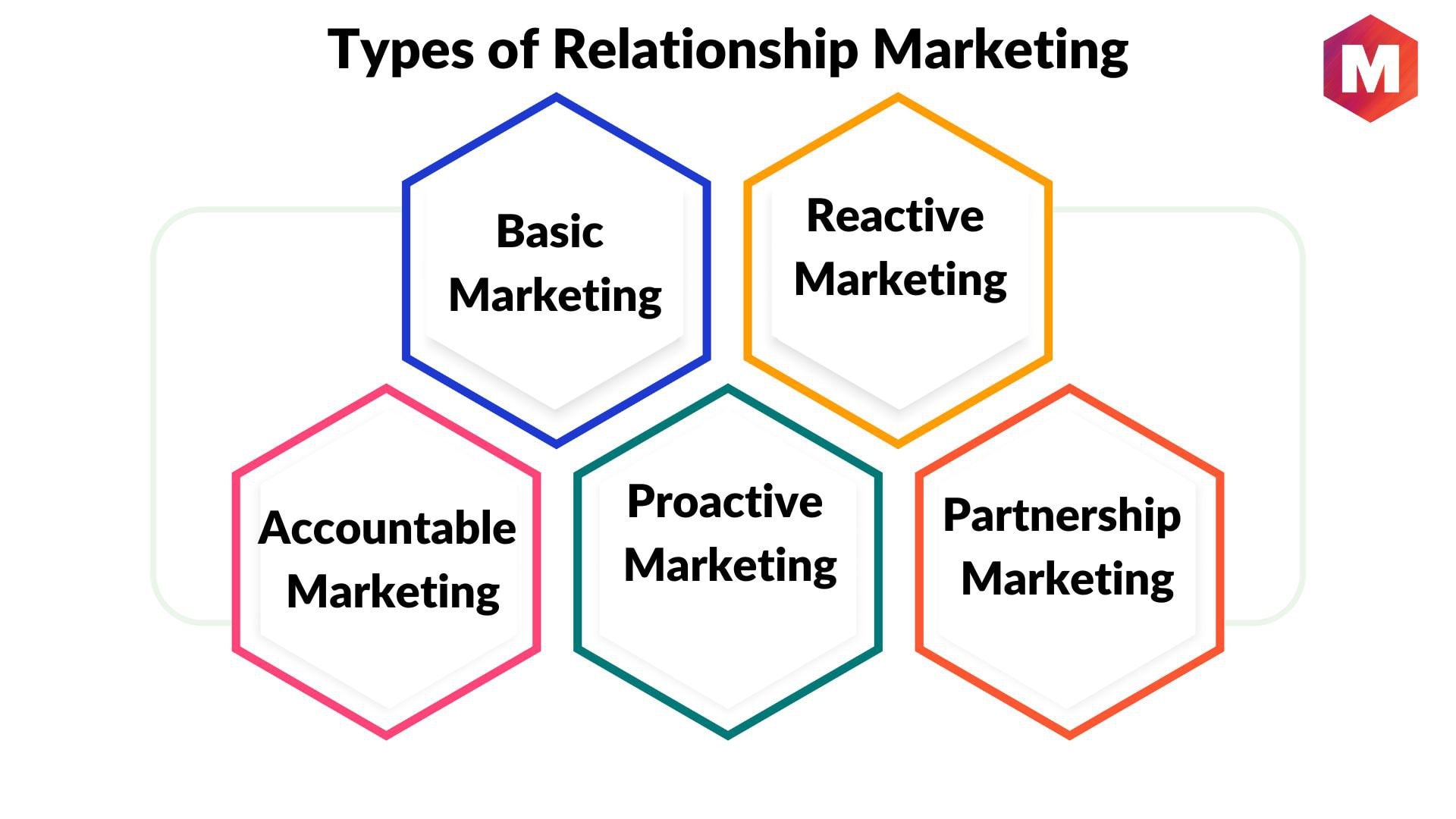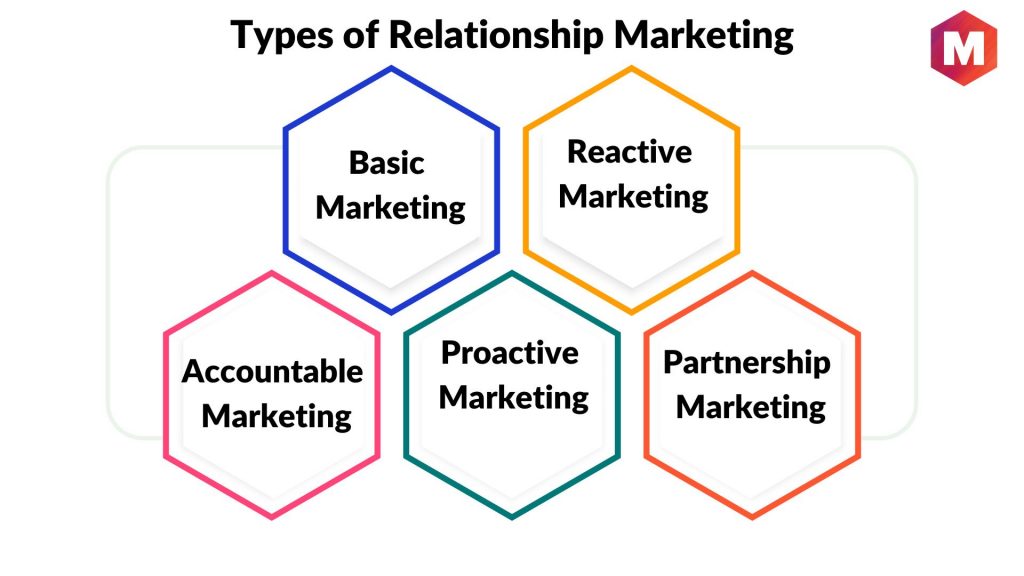 As each customer passes through a different funnel in the company, relationship marketing also has to happen in different stages. Therefore, relationship marketing can work very close to the lifecycle of the customer within the company.
There are Five levels of Relationship Marketing.
1. Basic Marketing
Basic marketing has the same goals as Traditional Marketing. The goal is to acquire as many customers you can, as fast as you can. In this form of Marketing, the product is sold and there is no feedback being taken from the customers.
Traditionally, when the selling concept of marketing was at its peak, this is how products used to be sold. It was important to label your own product as the best, regardless of the post sales experience of the customer. This changed over time for the better.
2. Reactive Marketing
Reactive marketing is when a product is sold to the customer and then a feedback is taken from the customer in regards to the product – Both its performance and expectations. A company is open for any type of feedback in this scenario – A complaint, A compliment, An improvement or any other negative or positive feedback.
What this does is make the company more reactive to the market and the company can adapt its products and services based on the feedback received. You will see this form of marketing being used by hotels and small businesses which ask you about your experience with them.
3. Accountable Marketing
Being accountable means being responsible for the commitments you have made. In a similar manner, accountable marketing is when you take accountability towards the product you have sold to the customer. You might make promises before selling the product but you have to deliver on the promises via customer service and post service support.
Once a company or brand does that, it is known to be accountable. Accountability is a key to relationship marketing as it helps build a trustworthy relationship with your customer.
4. Proactive Marketing
As a type of Relationship Marketing, proactive marketing is when you proactively work with the customers to solve any issues they may be facing and then give solutions for these issues. You are proactively monitoring the customer and your strategy adapts around the customers requirement. The issue of proactive marketing is that it is a threat to privacy.
For example – Google Home or Alexa – Smart speakers which proactively listen to your requests and give suggestions based on that. Furthermore, the product might change its language, settings and other features based on your requests. However, the issue here is that proactive relationship building can affect the privacy of consumers and hence it is a thin line to walk on.
5. Partnership Marketing
When the seller and the buyer become like partners, it is known as partnership marketing. It is a level of Relationship marketing which is beyond normal because the seller is closely associated with the buyer and there is regular iteration and improvements in the product.
An excellent example is Android as an operating system and Samsung as the brand which uses Android OS in their smartphones. Based on the smartphones capability, Android has to keep making changes. And thus a type of partnership builds up between Android and Samsung. Android would naturally have to invest a lot in development ensuring that the relationship is fruitful and Android as well as Samsung remain at the forefront of the market.
So now that we know what is Relationship Marketing and the different types of it, let us understand what are the benefits and why relationship marketing is important.
Importance of Relationship Marketing
Any company can benefit a lot via investing in Relationship Marketing. This is why your marketing campaigns should be focused on bringing repeat customers who in turn can become long term customers. Here are some of the reasons that Relationship Marketing is Important.
Builds Customer Loyalty – Because you are investing in improving customer relations, it naturally helps build long term customer loyalty. Example – Starbucks
Helps with Cross selling and Upselling – As you have loyal customers, you would already know what the customer needs or wants, thereby leading to better cross selling or upselling. Example – Amazon
Builds Brand Awareness – If customers have good relations with your customers, they become brand ambassadors for your company thereby leading to better brand awareness.
Boosts Brand Image – Keeping your customers happy and delighted is a key pillar of relationship marketing, which in turn builds the brand image of the company.
Helps with Customer Retention – Why would customers leave you if they are happy with your company? You get better retention when you focus on existing customers.
Gives a Competitive Advantage – A company which invests in building customer relationships, will always have the upper hand and a competitive edge. Example – Bosch.
Reduces Advertising Costs – The focus of the company is to build relationship and not customer acquisition. This shift in focus reduces the spends on Customer acquisition which in turn saves the advertising costs.
Higher Margins in the Long term – Because you are retaining more customers and your overall customer satisfaction is high, you are much more likely to get higher margins in long run. Example – Apple.
Increases Revenue and Sales volumes – Happy customers not only bring in new customers but they also buy more from your company, leading to better revenues and higher sales volume.
Relationship Marketing Strategies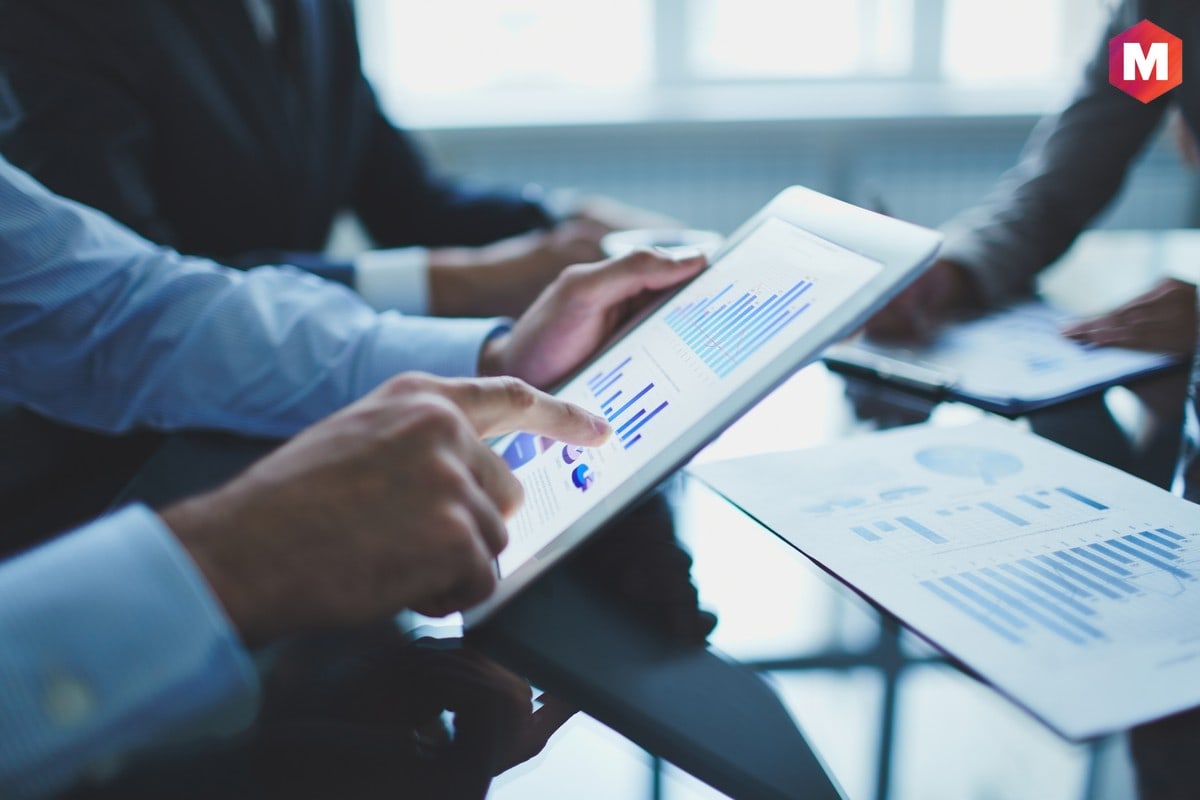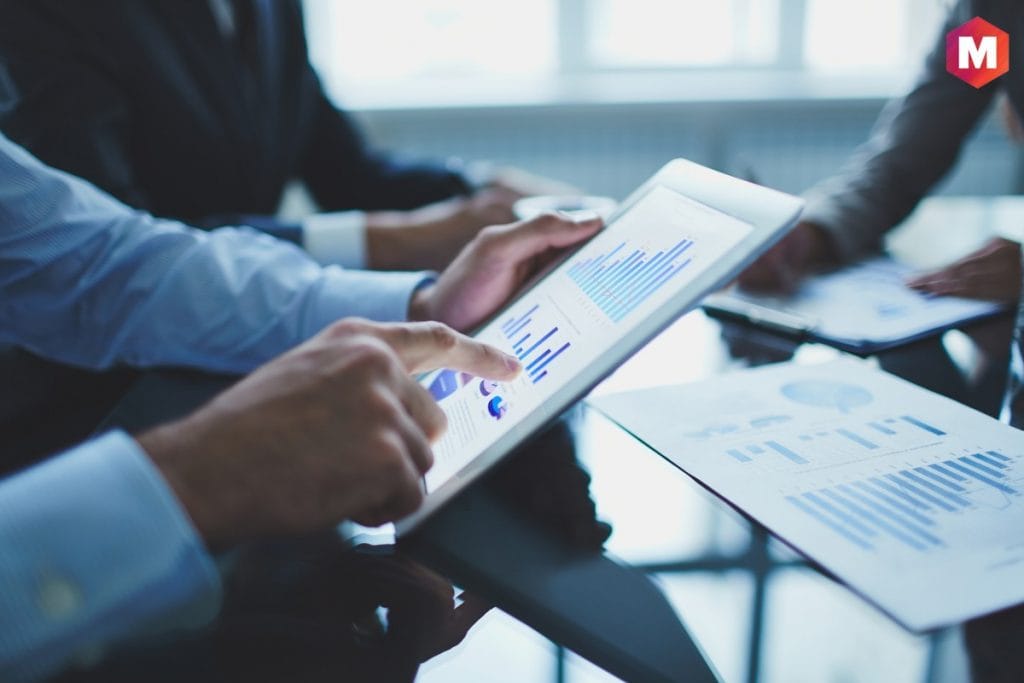 Now that you know what relationship marketing is and its importance, lets find out some excellent relationship marketing strategies and tactics which you can apply and improve your customer relations.
1. Create a Customer Database
The first step in improving your customer relationship is to create a customer database. You cannot improve your marketing efforts if you do not know your customers. Once you know them, you know what type of products they like, their past purchases and therefore likely future behavior.
For Example – Starbucks uses loyalty cards to attract customers to its outlets and keeps a record of past 12 months of purchases. Thus Starbucks knows which type of coffee the customer likes and which stores he is most likely to purchase from. Based on this, Starbucks can also segment its market and the types of coffees consumed.
2. Take Customer Feedback and Listen to them
One of the ways that marketing started becoming better is when companies started listening to their customers. In modern times, we have many different tools that we can use to get customer feedback. Email Marketing, SMS marketing, Coupons, face to face feedback, website feedback pages, all of the different methods are available to take feedbacks from customers.
The best example of this is gaming companies which improve their games by consistently listening to their users and improving game content and graphics based on the feedback received.
3. Customer Relationship Management
There are many different Customer relationship management software commonly known as CRM software. This software can help you keep track of your customers, their inquiries, and their purchases and keep communicating with the customer when you use supporting software like Email and SMS Automation. On the other hand, ERP software, also known as enterprise resource planning software helps you run smoother operations so that you can service the customers easily and confidently.
One of the ways top brands use these CRM and ERP software is to send coupons, personalized gifts or marketing paraphernalia.
4. Customer Service
Remember what we said about accountable marketing? In this type of relationship marketing, you can build more accountability by providing good service to your customers. If you want your customers to have good customer experience and you want them to rely on your brand and share the name of your products or company then you need to invest heavily in Customer service.
While good customer service is the cherry on top of a cake, bad customer service can really affect your company in a negative way. We know very well that bad news spreads like wildfire in this social media age and this why you need good customer service at all costs.
One of the ways you can do this is keep a hand on the customer support team metrics. Give a good KRA to your team and observe how service is being given to customers.
Good customer service might sound like a huge expenditure, but in the long run, it gets you much more revenue and results in very less customer attrition.
5. Customer Loyalty
When you have relationship marketing strategy in place it will result in excellent customer loyalty. This becomes a competitive advantage over the long run because your customers are much more likely to give you staunch feedback if ever you are slipping. On the other hand, if you bring a groundbreaking product, your loyal customers will not think twice before upgrading.
We have all seen the massive revenue that companies like Apple and Samsung bring in by just retaining existing brand loyal customers and upgrading them into the latest tech gizmo they bring into the market.
6. Email Marketing
Almost 60% of the words population has internet. And one of the first methods to use the internet is to have an email id. You want an Apple Iphone or a Samsung Android phone, for both you need to have an email id which you can use. Similarly, purchases on Amazon, E-commerce portals or other places require you to have an Email id in place. So as a marketer looking to build customer relationships, you just cannot ignore the importance of Email Marketing.
Email marketing campaigns and segmenting customers based on triggers is very useful in sending the right message to the right customer. Keep in touch with past and current customers and keep them informed about the latest discounts, upcoming offers as well as any seasonal stock on hand.
7. Social Media
You build relations when you are in regular touch with someone. In the same way, a company should be in touch with their users via Social Media. You can generate your own content, make frequent high quality social media posts or you can also use User generated content.
One of the smart ways is to use social media cookies to create brand awareness. Commonly known as retargeting, you can show ads to your website visitors and push them towards purchasing from your brand or following your brand.
8. Automate
Because of the tools available in the market today, there is a lot of automation possible to execute your relationship marketing strategy. Automation results in more customer interactions and helps in building relationships. Here are a few ways you can automate you relationship marketing approach.
Retargeting
Reward customers via retargeting campaigns. Give them discounts or promote offers or just give them updates regarding your brand or product. A customer who visits your website, sees updates about you on Social Media.
Email Marketing
Send targeted emails and personalized communications to your new customers so that they feel the brand interacting with them which helps increase brand awareness.
Social Media
The customers following you on social media are already engaged customers. Improve long term customer engagement by putting regular updates on social media, and using multiple types of content and foster customer loyalty by using user generated content
9. Collect Data
The key to Strategic relationship marketing is to have customer data ready so that you can apply a strong relationship marketing strategy. Once you have customer data, you can use numerous retention strategies and also improve relations with not only existing customers but can forecast new customer acquisition as well.
It should be your business strategy from Day 1 that you are collecting Customer data. A simple example here is of Amazon which collects user data and then automates the marketing by sending users regular emails regarding discounts or offers or related products that the customer may like thereby increasing the customer lifetime value. The same customer might buy multiple products from Amazon over a period of time which shows that Amazon emphasizes customer retention.
10. Be Proactive
Relationship marketing aims to improve the relationship with customers and thereby increase customer lifetime value. One of the ways to do this is to improve customer experience. This can be done by consistently keeping a track of customer requests and acting on them. For example – you can offer loyalty programs to key customers to encourage repeat visits. You can capitalize on the loyal customer base and increase sales transactions by utilizing technology or your database and suggesting them products which they may need. This can be done by observing customer actions and gathering customer information.
All in all, relationship marketing refers to your ability to understand your target audience and gauge how the customer feels. Based on this you can build effective relationships and modify your business offers accordingly. This not only helps you with onboarding success but also helps you capture more potential customers.
Here is a video by Marketing91 on Relationship Marketing.
Examples of Relationship marketing
Let us look at a few companies who have mastered their relationship marketing strategy and use it for building a long term relationship with customers to drive repeat business
1. Starbucks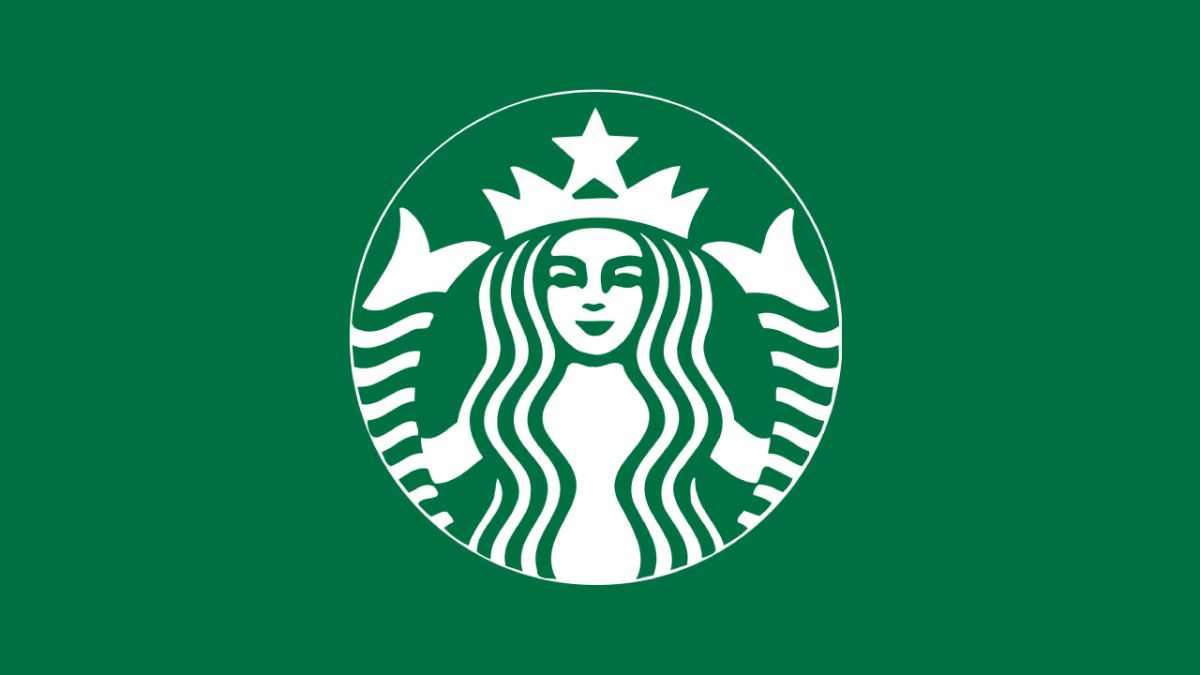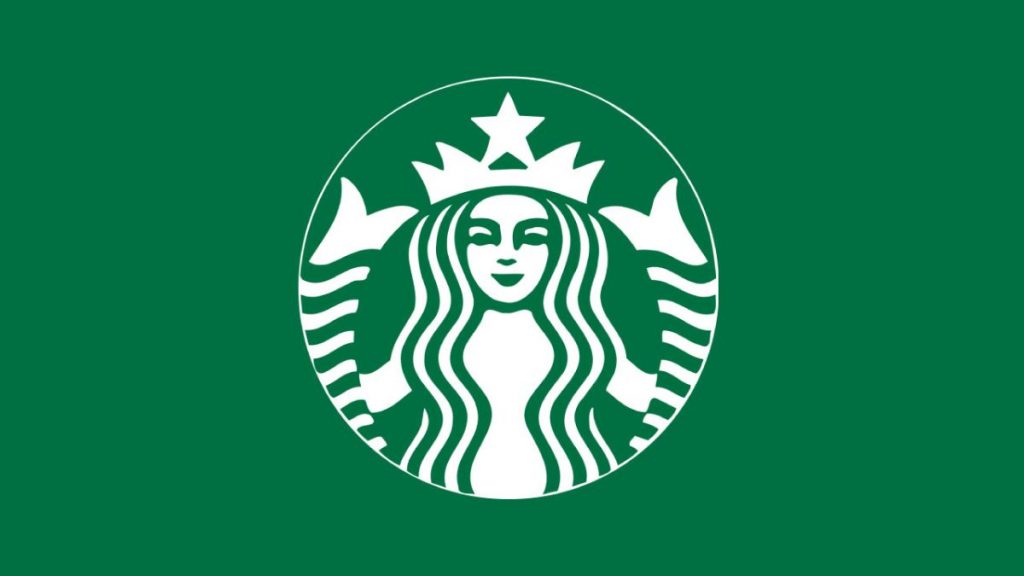 One of the most common Instagram post of influencers is them holding a Starbucks coffee cup in their hand. And thats what people like to. By having a fresh store layout, focusing on how the customers feel, and allowing the customers to express themselves, helps Starbucks build long term relationships and an emotional connection with their customers. No doubt that Starbucks customer retention rates are very high (it is 75%) and their profit margin is 21%. If you were ever in doubt whether building strong relationships is worthwhile or not, just look at Starbucks.
2. American Express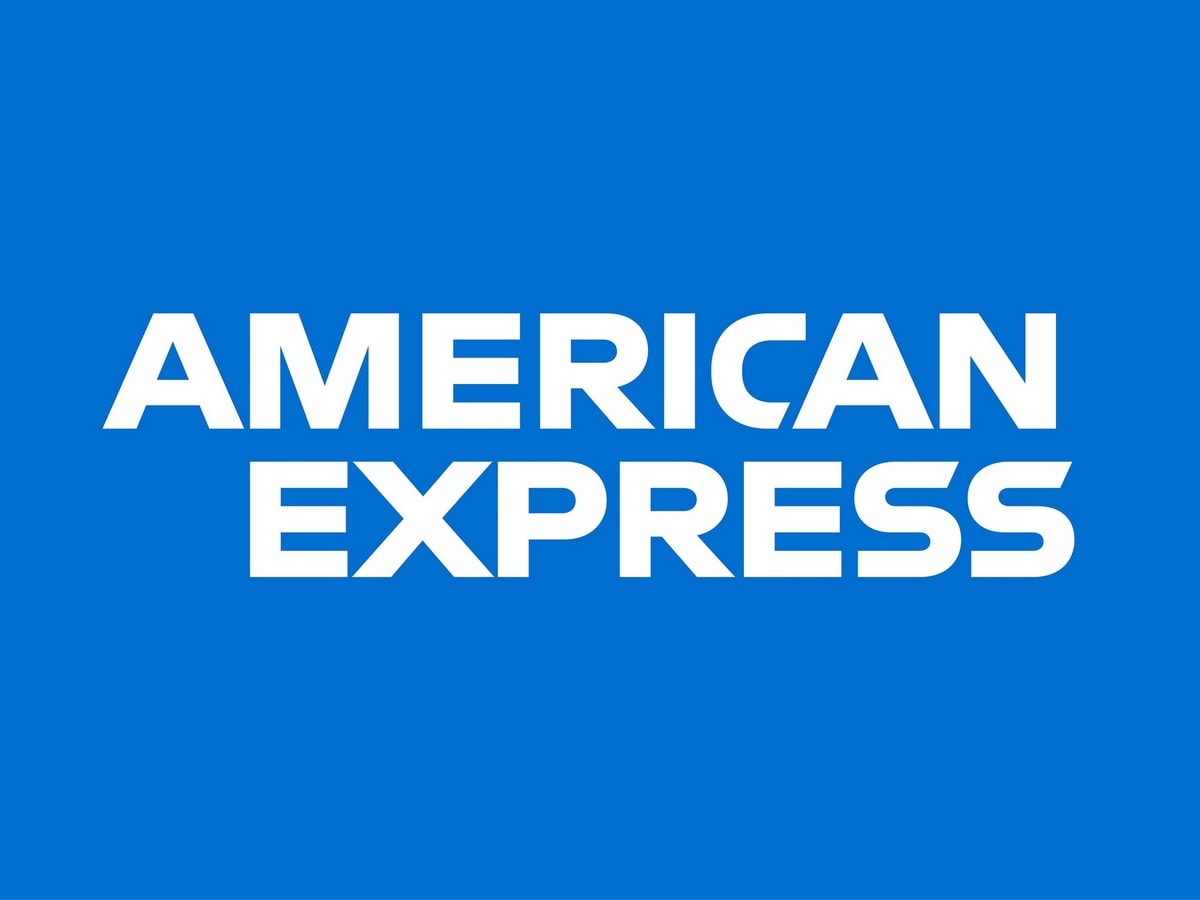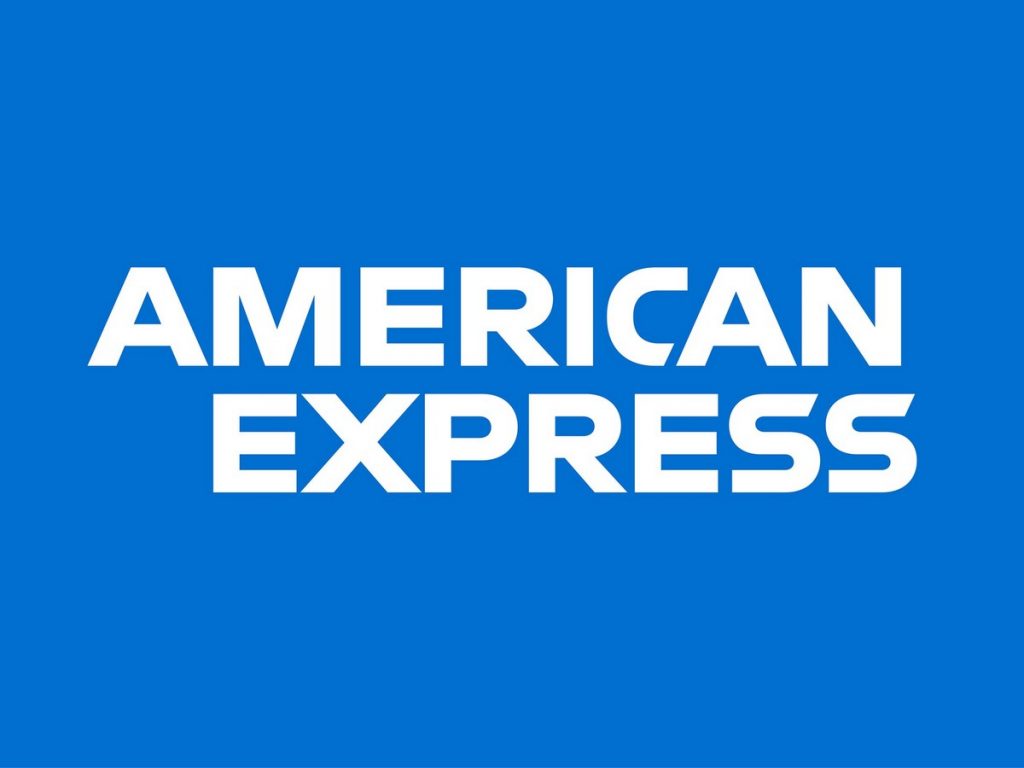 People love their Amex cards. Its a matter of pride for many that they are holding an Amex card. And American Express focuses heavily on customer experience so that they keep holding on their lifetime customer. To do this, there are many different offers that American express has on their credit cards. Instead of just focusing on individual sales, American express focuses more on what their existing customers are getting.
3. McDonald's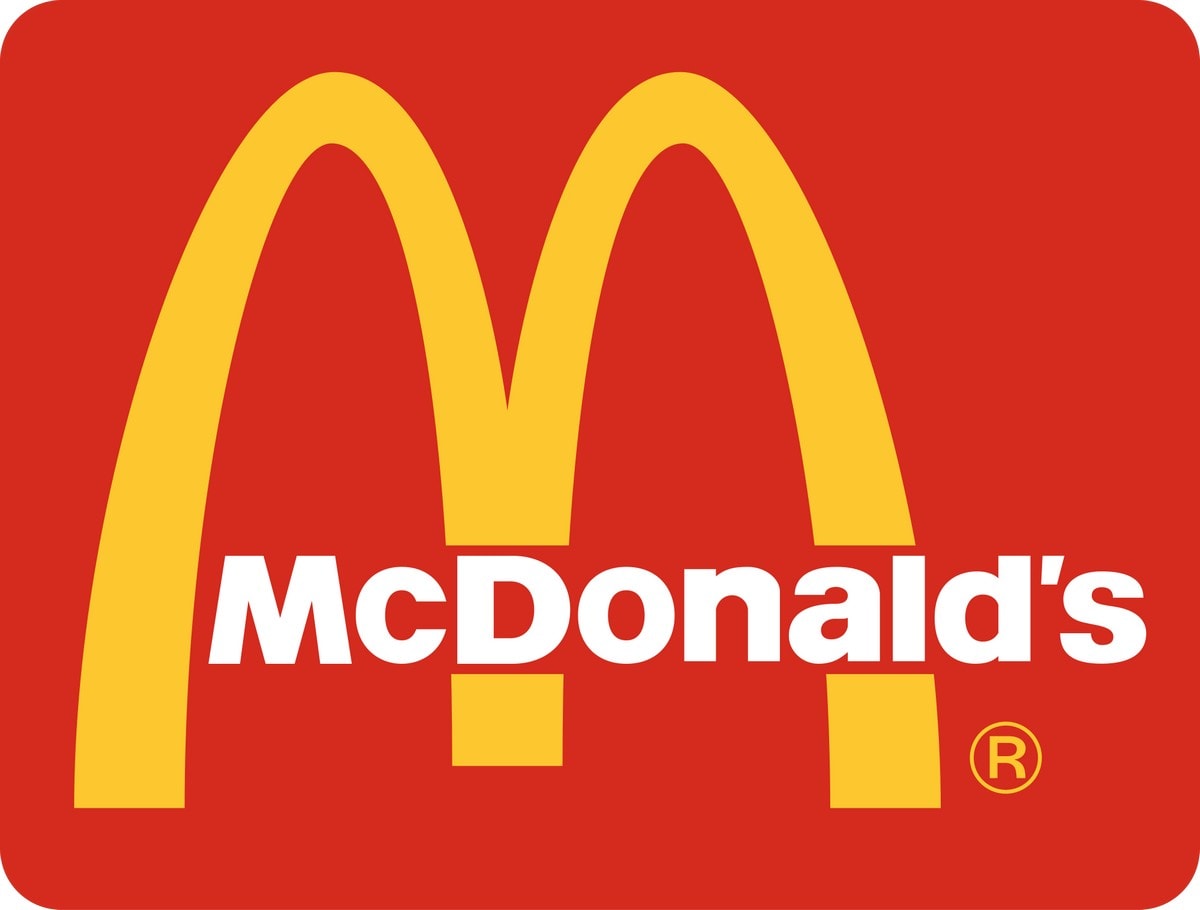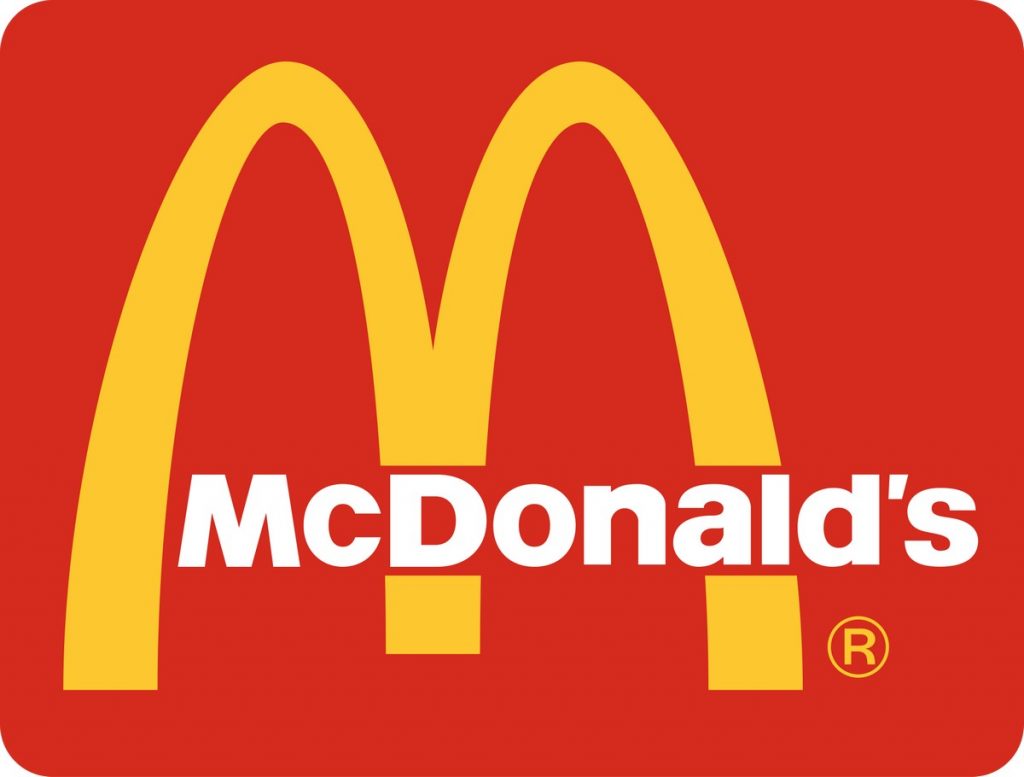 Love it or hate it, McDonald's localized menus speak volumes on its efforts to build relationships with its global customers. McDonald's does not present the same menu to every country. Each country has a different menu and a lot of efforts goes from McDonald's into taking feedback on whether customers are happy with the new burgers or dish launched by McDonald's. We had previously spoken about accountable Marketing and McDonald's has a page on their website where you can simply leave them a Compliment or a feedback and they make sure they get back to you on it.
4. Domino's
Domino's in 2009 launched this campaign which took customer feedback very seriously and tried to improve its brand image and bring back lost customers. In this campaign, Domino's is found to be sharing the worst feedbacks the customer ever gave to Domino's on live television! By the end, Domino's gives the customers a improved recipe and promises them better tasting pizzas. With this step, Domino's proved that they were an honest and transparent brand which respected the relationship with their customers.
Conclusion
In this modern age of the internet, there are many tools for you to use relationship marketing to your advantage. Build a marketing plan in which relationship marketing is at its forefront. Go beyond transactional marketing and connect with your customer base so that customer delight becomes the core of your marketing strategy.
Liked this post? Check out these detailed articles on
Topic of Marketing
Alternatively, check out the Marketing91 Academy, which provides you access to 10+ marketing courses and 100s of Case studies.