Relationship Marketing is the process of creating, maintaining and enhancing strong, value-laden relationships with customers and other stakeholders. Relationship marketing is based on the premise that important accounts need focused and continuous attention. Let us look at a relationship-focused definition of marketing
Relationship Focused Definition of Marketing
The purpose of marketing is to establish, maintain, enhance and commercialize customer relationships (often, but not necessarily always, long term relationships) so that the objectives of the parties involved are met.  This is done by the mutual exchange and fulfilment of promises. – Gronroos, C (1990)
What exactly does relationship marketing involve?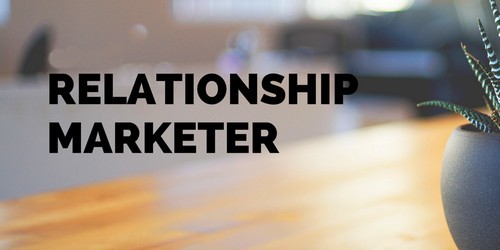 Relationship marketing involves all those tools needed to inform the customers about the new offers and variants of the brand. It also takes to earn referrals from existing customers and make strong customer relations. It does not involve strategies only to increase the number of consumers, but a lot more things than this.
It involves processes or steps like customer experience management, lead generation management, targeted information, automation tools for marketing, interlinking of customer relationship management tools, etc. these processes blend together to give the desired relationship marketing strategies and tools. The effect is not specific to a product or service that the brand has to offer while it has its effect on the company as a whole. It is upon the company's brand image and trust that relationship marketing can make or break.
Relationship marketing is all about making a long-term association with any customer. It is catering to the changing needs of the customer and making him/her happy. It takes into account every step that would lead to retaining and gaining new customers. It also has to be in sync with the company's vision and ideation. The customers should feel it as a burden but should genuinely connect to the company and the brand. It is making meaningful, long-lasting with a relational approach towards customer retention.
5 Levels of Relationship Marketing
These five levels of relationship marketing are as follows
1) Basic Marketing
The salesperson sells to the final customers. This is also known as direct sales.
2) Reactive Marketing
The salesperson sells the product and encourages the customer to call for any comments or enquiries.
3) Accountable Marketing
The salesperson calls the customers to ensure whether the product is working as per satisfaction and if there is any problem in the product. Furthermore, he also asks the customer for any suggestions/feedback to improve the service/product. Thus he is taking responsibility for the sale.
4) Proactive marketing
The company works continuously with its large customers to help improve performance. This is especially seen in financial companies wherein the movement in the financial market induces the company to make changes regularly. However, at the same time, these financial companies have to take care of their customers as well. Thus they take regular feedback from their large customers thereby developing their products accordingly.
5) Partnership Marketing
The company works continuously with its large customers to improve its performance. An example would include General Electric which has stationed Engineers to its third party service centres to improve overall performance. Thus even in partnerships, GE is ensuring optimal relationship development with the parent brand.
3 Factors for Success of Relationship Marketing
There are three main factors which are important for the success of relationship marketing. You will notice that these factors are internal as relationship marketing is an internal effort from the company to reach out to their customers.
1) Market knowledge
You cannot deliver as per customer expectations if you do not know the market realities. Customer needs and desires can be understood only after minutely observing the market. Many companies are nowadays offering accessories for mobile phones and laptops. This is because these companies were the first ones to note that the accessories coming with the mobile and laptop do not satisfy the customer. Instead, the customer is looking for accessories which match his own personality. This lead to a boom in the accessories sector with many players participating across the globe. Thus for an organization focused on relationship marketing, information of the market is key to success.
2) Training programs
Relationships are built by people. And people are prone to make manual errors. Thus how do you ensure that the relationship marketing effort is coming along as you want it? You train them through researched and positively resulting in training programs.
Recently, in an air flight, some passengers were misbehaving. When the air hostess was asked what she would do in such a situation, her answer was that she is a professional and she is trained to handle such situations. The air hostess went to the group that was misbehaving and approached the eldest in the group and asked them to maintain decorum as other passengers were getting disturbed because of them. This immediately brought results and the group sobered up. Thus training of handling such situations is important in long term relationship building.
3) Empowering employees
The worst situation is when a customer is really furious at the company and the employee of the company (who is the face of the brand in front of the customer) is unable to take decisions because he is not in the right position to take such decisions. Delay in decision making causes more anger and frustration for the customer.
Thus, even though training is important, the success of relationship marketing also depends on the empowerment of your employees such that they are able to make quick decisions and make the customer happy. Several times, a lone individual will not be able to help the customer even though he is empowered. Thus along with empowerment, teamwork is necessary for the success of relationship marketing.
These three factors are the key to success of relationship marketing. Implementation of a relationship marketing plan is important for an organization irrespective of whether the organization is small scale, medium scale or large scale.
Tools of relationship marketing :

There are various levels of relationship marketing. It happens not only at the higher management level but even at the second last end i.e. at the local shops in the markets. The company does select such distributors who possess a certain basket of qualities. They must be reliable, have trust in the market, should be financially wealthy enough, must own a good team of sales persons, etc. This has an end effect to the customers.
Usually there are customers who wish to buy certain things from a particular shop. The reason is the goodwill of the customer, his aid in selecting and choosing the apt item for you and great inter-personal skills. These shopkeepers might not have attended top business schools to learn this kind of marketing tool, but over the years they gain this expertise. And it looks natural and genuine, so the customer base also remains wide and keeps growing. So this channel also forms a part of a good relationship marketing.
1) Customer service :
Coming to businesses wherein there is one-time transaction, for example online shopping. This adds another dimension to relationship marketing. Now when it is buying any product online, and in unfortunately things do not go as desired, the first thing you do is call or write to the customer service. So companies do maintain a panel of workers dedicated to improve their customer service. People are trained on how to talk and deal with customer's queries. This is nothing but a way to retain their customers, another relationship marketing tool.
2) Suggestions and feedback :
This is a tool which is used rarely by the customers, but an important one. Few use it wisely while others create troubles for the firm. Since the firm might get you a product which is not up to the mark or it did turn out to be differently as promised. So the companies have got this segment of suggestions, feedback and queries to make it up for the next time. There is a possibility that many are facing a problem but aren't able to voice themselves. This suggestion, feedback is a great marketing tool to get some real, honest and ground realities to the fore. This may be a boon and bane as well. It may ideate the firm to produce newer and better versions of their products.
3) Loyalty programs:
This is a wonderful technique to have one's customers engaged into buying from one's shop only. Naturally, it gets the customers a lot of complimentary services and benefits, but the underlying fact is the increase in customer retention. Also the logic of getting reward points and encashing them in future promotes return of the customer to the brand. This glues them to you and in turn gets you great referrals too. One thing common with these programs is the amount of money that a package comes up with. It always would want the customer to pay more at the offer period to reap the benefits in future. So either way, it is beneficial for the customer and firm as well. The firm gets higher revenue at present while the customers have a chance of getting things done at zero cost in future. And the financial position of anybody could turn on the flip side, so it will turn as a saver in future.
Application of relationship marketing :
Amongst the fierce competition these days, almost every firm big or small is coming up with creative and cheaper ideas to improve their customer relationship. They have this constant urge to improvise and learn about the market trends and shift in the customer choice. To get to a more better and clear idea, following are the applications of relationship marketing:
Small and large businesses,
Educational institutes,
Service industry.
For the last domain, relationship marketing is of immense importance, without which they can't progress in huge numbers. Even for educational institutes, they have a dedicated post of public relations officer to cater to the need of customers. And for businesses, either small or large, they have to have these strategies well planned.
Process of relationship marketing :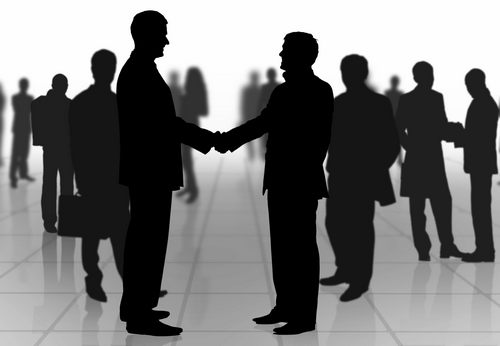 There is no such defined step by step procedure of relationship marketing but few steps could make things better. They are as-
Data collection about the customers choices, whys, hows and whats of any product bought.
Analyses of buying patterns.
Implementing a marketing strategy.
Revising and getting feedback on the strategy used and making things improved.
Importance of Relationship Marketing
You would agree that today's customers face a growing range of choices in the products and services they can buy . . They are making their choice on the basis of their perceptions of quality, service, and value. Companies need to understand the determinants of customer value and satisfaction.
Here lies the  role of relationship marketing. A major challenge for high-performance companies is that of building and maintaining viable businesses in a rapidly changing marketplace. They must recognize the core elements of the business and how to maintain a viable fit between their stakeholders, processes, resources, and organization capabilities and culture
To create customer satisfaction, companies must manage their value chain as well as the whole value delivery system in a customer-centered way. The company's goal is not only to get customers, but even more importantly to retain customers. Customer relationship marketing provides the key to retaining customers and involves providing financial and social benefits as well as structural ties to the customers. Companies must decide how much relationship marketing to invest in different market segments and individual customers, from such levels as basic, reactive, accountable, proactive, and full partnership. Much depends on estimating customer lifetime value against the cost stream required to attract and retain these customers.