McDonald's fast food chains have spread in more than 100 countries across the world with its 80% of the outlets based on a franchise model. The informal eating out segment (IEO) facing intense competition & stagnant growth, even in this market McDonald is able to attract customers to its 36000+ stores.
Its success in the segment depends upon its capability to act quickly on shifting consumer demographics, taste & preferences and trends in innovative supply chain management.
Segmentation, targeting, positioning in the Marketing strategy of McDonald's –
McDonald's uses a mix of demographic, geographic & psychographic variables to segment the market, at the same time considering changing taste & preferences.
Due to change in consumption pattern, consumer buying behaviour & rise in income level, fast food chain McDonald has started using differentiated targeting strategy to cater to the customer evolving needs.
Since its inception, McDonald's has evolved itself from using a product-based positioning to using Value-based positioning strategy.
Marketing mix – Here is the Marketing mix of McDonalds.
SWOT analysis – Here is the SWOT analysis of McDonalds.
Mission –"Not Available"
Vision – "Our purpose goes beyond what we sell. We're using our reach to be a positive force. For our customers, our people, our communities, our world."
Tagline  – "I'm Lovin' It".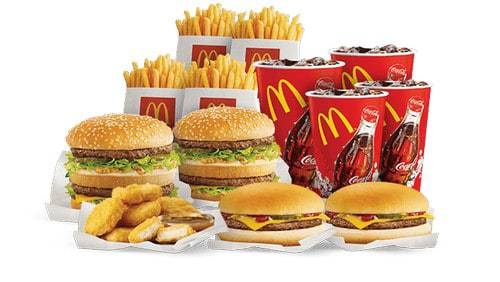 Competitive advantage in the Marketing strategy of McDonald's –
An efficient SIPOC (supplier-Input-Process-Outputs-customer) model integrating the supplier, Customer & company to improve the service quality level is the strategic advantage that McDonald's have over other food chains.
Low infrastructure cost due to the majority of business being franchised based helps the company in its Profitability.
Its Glo-cal strategy to serve the customers in a better way & enriching their experience is the smartest step that proved critical to McDonald's success.
Targeting markets accordingly based on the Growth, geographic reach and demographic variables have helped the company in leveraging the potential.
BCG Matrix in the Marketing strategy of McDonald's –
Hamburger, MacAloo Tikki and French fries are stars.
A non-veg menu of McDonald's is not that popular and that's why it is a question mark.
It's Desert menu is struggling to attract customers, and that's why it's in Dog in BCG matrix.
Distribution strategy in the Marketing strategy of McDonald's –
McDonald's have several franchised set up to cater to the growing needs of the different segments and that's what helps them to survive in the competitive environment. McDonald's takeaways are specifically targeted for the customers offering counter service or drive-thru service. In some of the countries, it is known as McDrive.
Macafee is specifically designed as in café format targeting the young generation who want to enjoy an outing with their friends.
The company owned quality centres at a strategic location and integrated supply chain with the help of 3rd party logistics is helping the company in making the products available to the consumers across the service delivery channel. Also to make this kind of store set-ups works properly, TAT (Turnaround time) and backend integration are necessary which is practiced by McDonald's.
Brand equity in the Marketing strategy of McDonald's –
Extensive branding through tie-up & sponsorships with well-known entities like FIFA, Olympics has helped the company in increasing its visibility in the International market.
Presence across different channels for advertising has enabled the company in creating top of mind awareness.
It has been listed in Forbes top 500 companies list in the year 2014.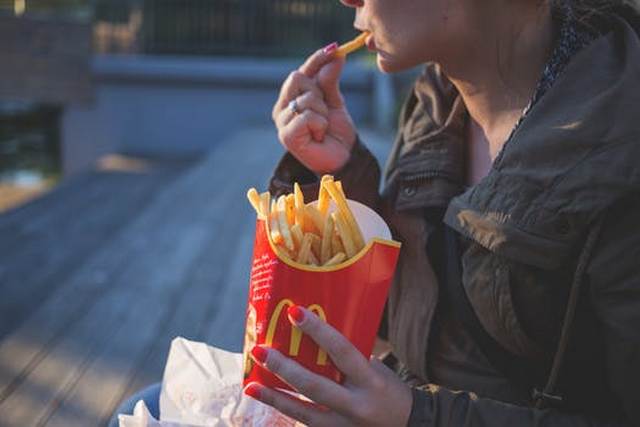 Competitive analysis in the Marketing strategy of McDonald's –
Fast food companies are giving head-on competition to McDonald's but due to its focused marketing strategies highlighting quality, taste, menu, nutrition & several other health-related benefits company is able to create sustainable competitive advantage.
Market analysis in the Marketing strategy of McDonald's –
The fast food market is flooded with MNC's and local food joints eating each other market shares. McDonald's with 36000+ outlets all over the world is fighting hard with other popular chains like Subway, KFC, and Dominos etc.
Customer analysis in the Marketing strategy of McDonald's –
Customers of McDonald's are majorly in the age group of 15-40 years who love outing with their friends, family and loved ones.  McDonald's have attracted the younger population who are outgoing and are in schools or college.
Liked this post? Check out the complete series on Strategies