To understand database marketing, lets first take an example. One of the brands which has been known to use database marketing best is Dominos pizza. Dominos is a pizza chain which focuses on home delivery.
The first time you call dominos, it will take your number and your details. This will be fed in a database. Thus the next time you call, dominos will know where you are calling from and what was your previous order. Now take it in a larger perspective. Dominos has various food products like pizza's, pastas and others. The marketing guy sitting at the central office will get to know from the database itself that which product is selling the most and which areas are hotspots. Thus if Dominos wants to carry out a marketing campaign, it will target mainly these hotspots and the product which are being consumed most.
This is true for any company and any product. Database marketing plays a pivotal role in marketing decision making. As shown in the diagram, the Database is used to define customers, prospects as well as suspects. The same can be used by the Marketing and sales system. Once you know who is your Target customer, you know what kind of campaign you need to plan, who will be your competitor, what should be the prerogative of your sales team.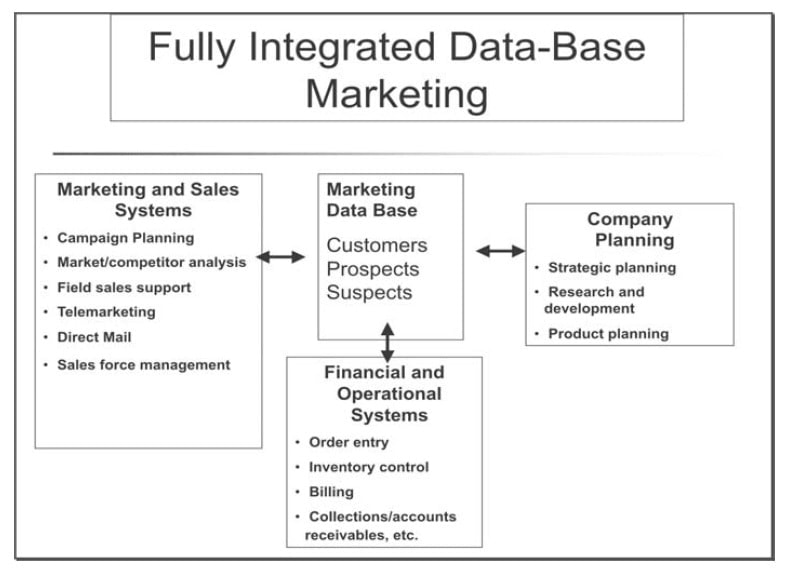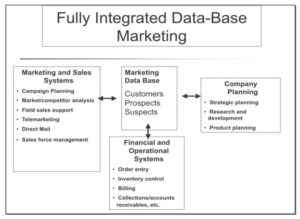 Through database marketing, your financial and operations will come to know which products are most in demand and hence which are to have a higher inventory. How we can extend or mold the accounting system to accommodate higher amounts of sales for these products / services. Thus database marketing affects finance and operations as well.
Closely connected to campaigns and finance is the planning department. And this is where databases are used the most. The planning department actually collects data and makes decisions like launch of a new product, long term strategies, promotional changes as well as any other strategic decisions to be taken to meet organizational goals. Thus in the end database marketing affects the complete organization and can be used to effectively increase overall sales and profitability of the company.