Data collection refers to the correct and organized way of obtaining studies. It helps you to grab the proper basic knowledge of your area of research. Be it business or governmental, or academic, it is regardless.
The process of data collection is crucial to going forward with any research and any field, be it in science, humanities, or business planning. If the collected data is not adequate and credible, it poses a threat to the research's longevity.
Once the individuals or an organization starts data collection, they should be ready to employ countless hours and efforts inefficiently collecting because it seems to be one of the most challenging and crucial parts of the job.
The process of data collection is close to each other. The same is it even if the aim or goal might not go in accordance. This post will uncover everything about data collection definition and associated concepts. So, let us get started right away-
What is Data Collection?
Data collection can be understood as a procedure of collecting, gauging, and analyzing the exact insights to do effective research with the help of best-suited techniques that help researchers evaluate their hypothesis. Key points to note here-
You must be familiar with the aim and goal of the research you are doing. Having a thought-out plan or even a rough one helps in marking the steps that one has to take to achieve particular results.
Also, know what type of data you are going to gather. Different types of processes will require one to choose the kind of data that they will be needing. Using appropriate data enhances the speed of the whole process.
Protocols for collecting data, then storing and processing it. There go the matters of ethics, principles, etc., which one should follow while collecting data. Along with that, the data has to be organized and managed simultaneously.
Why is Data Collection important?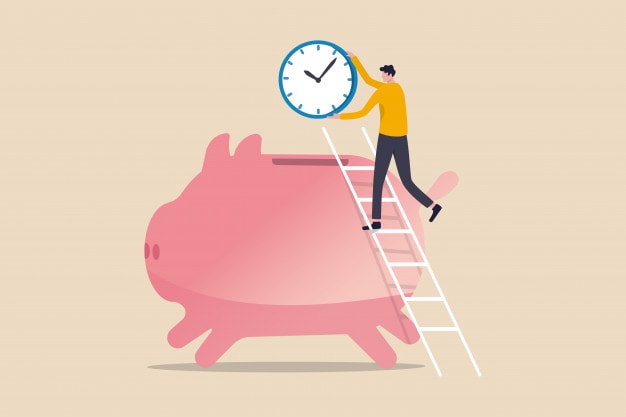 There are a lot of fundamental purposes behind data collection, particularly for an analyst or researcher. A couple of reasons that highlight the importance of data collection are-
The trustworthiness of The Research – A critical purpose behind data collection via quantitative or qualitative techniques is to guarantee that the research question's honesty is kept up without a doubt.
Diminish the probability of blunders or errors – The right utilization of suitable data collection strategies decreases the probability of blunders during different research processes.
Effective and accurate decision making – To limit the danger of blunders or errors in decision making, it is significant that precise data is gathered, so the specialists do not settle on clueless choices.
Save Cost and Time – Data collection plays a significant role in saving time and money that can otherwise be squandered without more profound comprehension of the point or topic.
Empowers a new idea or change – To demonstrate the requirement for an adjustment or new change, it is critical to collect data and information as proof to help these cases.
Data Collection Methods
The most common methods of data collection are-
1. In-Person Interviews
One of the best upsides of this method is its ability to be in-depth and offering a high degree of confidence in the data. However, this method is expensive, time-consuming, and sometimes it can be anecdotal.
2. Mail Surveys
For data collection, this method can reach anyone and everyone without facing any impediments, but it can also be expensive and comprise lag time and data-collection errors.
3. Phone Surveys
With this data collection method, you will get a high degree of confidence in the collected data and reach almost anyone. However, this method can also be expensive, and for this, researchers would need to hire an agency.
4) Web/Online Surveys
This method is affordable, and it can be self-administered. In this, there is also a meager chance of data errors. But, not all your customers need to have email addresses or have an online presence.
4 Steps involved in effective Data Collection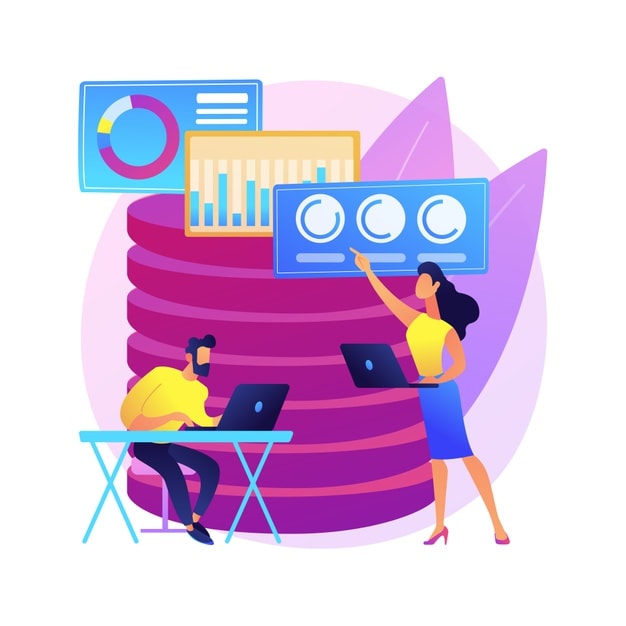 Gathering on point data is very important and has several positive points. Collecting the appropriate data is a crucial affair. To have the best, high-quality data, keep the following four important steps in mind:
1. First step:  Know the Aim
The first and pioneer step is knowing the aim of the research field. What you want to have in your hands at the end of the project will help you start.
Curate a questionnaire. It must reflect your purpose of the research and what you want to find out. And then distinct qualitative or quantitative according to these research questions of yours. Whereby you need to check each.
The statistical method, numbers, and graphs comprise quantitative data. At the same time, qualitative is statements and categorizations—for example, interviews.
Under quantitative data falls-
confirming hypotheses if it's true or false, calculating data, and statistical insights fall. This form of data is usually numerical and requires statistical analysis to understand a particular rise or fall trend.
Under qualitative data falls-
Exploration of concepts. Exemplifying a situation, understanding it, and gathering details from a particular context comes. These data are usually intangible and require psychology or consumer behaviorists' expertise to understand the full aspects of the data collected.
And where elements of both are much, mixed methods must be the approach.
2. Second step: Deciding how to collect the data
Choose which data collection method you are going for about your data rule. And select the most suitable of all.
Knowing the right form of media that will help you to gather data on a particular area will be beneficial. Therefore, it is essential to follow media consumption trends.
The best data collection method quantitative is experimental research. In contrast, it interviews ethnography for Qualitative interviews.
Methods are useful for both qualitative and quantitative include-
Surveys, observation, secondary data assortment, etc
Below are other data collection methods to use. Choose your best matching method according to the data:
The scientific or psychological experiments will differ; however, the parameters chosen can gather fructifying data.
Causal factors of a relationship. This helps to study the social factors taking into account some variables and their change over time.
Controlling and manipulating variables to score how they impact others. Such manipulation and combination can help gain insights in many different situations.
Surveys, questions, and answers. This type of data collection method is beneficial when the demographics are taken into consideration. The surveys and questionnaires can be placed at a huge sample size while ensuring that each individual per category is unique.
Evaluate and understand the different opinions of a crowd. In other words, it is the method of understanding the habits and behaviorisms of the consumer. This is widely used for market research initiatives.
Conducting Interviews and asking questions. These interviews can be held face-to-face, by telephone, or by direct mail. Such interviews can help gain an objective insight into the consumers' minds. Group discussions are also used to understand the general consumer perspective.
This type of study gives knowledgeable data about the community dynamics of a particular ethnic group. It is essential for understanding regional demographic descriptions. It is an observational science.
Analyze samples. One must not limit themselves to collecting samples, but they must take a step further and analyze the samples collected. This analysis helps one arrive at valuable information that can be utilized further.
To review the culture of a particular society, organization, or anything else. Understanding the working or environmental culture can help build new marketing strategies or government PR initiatives.
Archival research can be best conducted from government repositories, public libraries, newspaper archives, or any form of historical data maintained by an organization dealing with such matters.
Events are happening in and around and also, the history either in brief or in-depth. Depending on the matter that is to be researched, the data that has to be collected could be historical data as well. Some people extensively read archaeological data of a region to understand the evolutionary perceptions.
Read manuscripts and records kept on libraries or depots and the internet. The internet has made the lives of people easier through the availability of eternal data and content. However, one must be cautious while checking the credibility of the source on the internet.
Secondary data gathering. This is an excellent way to collect data when one does not have sufficient capital or resources to conduct full-fledged data extraction processes. This type of data is collected from the data deposited via primary research, a tried and tested method.
Get help from the details that have already been collected. Either by the research organizations or government implements. Suppose the analytical skills are not inept enough to understand the core of the data that has been collected. In that case, one can outsource the analytical work from people who are willing to provide their expertise.
3. Third step: Planning how the data collection process will do
You must know the procedures you are going to capture—keeping in mind that the observations are accurate, as much as possible.
For example, the design and planning of experimental structures. It is the first thing to do if undertaking experiments. Likewise, questions are to be well prepared for questionnaires in the survey.
Learn how to organize and store the data. You must be responsible, and no leakage of sensitive data happens under you. You must maintain more safety when the data you got is from different people.
Many reports come up, signifying how data loss happens because of not backing up or building a not so organized system.
Data from interviews are right away scripted, trying to astray any grimace as much as possible.
The operationalization procedure is common in the area of processing data collection. Here direct measuring variables can happen.
Such as calculating and collecting the average age in a group. All while verbally is the indirect extraction. In simple words, you can turn any conceptual abstract into a calculation-able thing.
The following common method is sampling. A sampling plan aids in capturing data. This method will draw you an instance of your enforced work and how the enlisted happened. Facts that influence this method are-
Sample size, sample accessibility, and duration of the data collection
The third widespread method is the standardizing procedure. Here, not one, but many researchers are entangling. They script a directory to the data collection algorithm of your study. There is a step by step path instructed for each researcher to be compatible. The end product is an incomplete steadfastness that can be again imitated shortly.
Different samples of data will require one to perform various duties on it. Depending on the need of the hour, the appropriate analysis should be done with the utmost care. This is the period where major editing and discretionary proof-reading can be done. Keeping the goal in hindsight, one can go about the course of action adopted for the matter.
4. Fourth step: Data collection
After learning all the steps, use it according to your goal and area.
In the business world and anywhere else, data is the key. How much data you have and the accuracy level of it. This will determine its effective outcome and success at the end.
Primary data collection is when the data collected by you and not any agency. The primary data you grasp is not extorted or used by anyone else. You are our first one to do so.
Secondary data is the opposite of it. You don't extort it but have taken some shapes of it for your research purpose.
Uses of Data Collection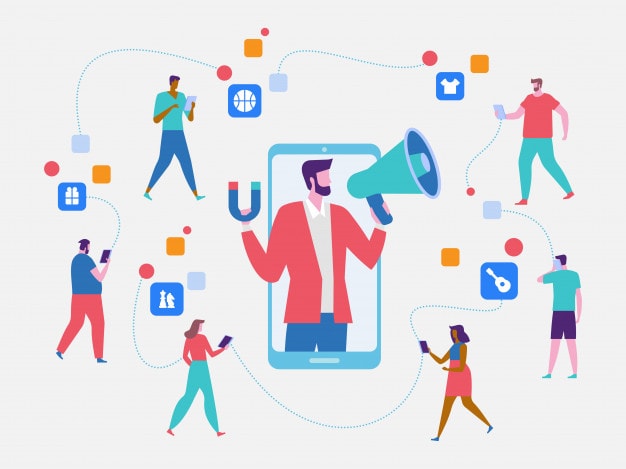 Data collection comes with several useful assets. More useful is when the data collected is accurate, adhering to a high-quality text. Once this data is collected, it can be put to different uses, either statistically or for strategic planning.
1. Better audience engagement
Better evaluation of data brings a better mark of success. Be it the academic area or business. Academically, it helps create astonishing results with the research, and in business, there could be a scope of better consumer understanding.
This data that you have collected helps understand the current thoughts in the audience's minds towards your brand or product.
Learning about how your audience behaves will help you target them better when fishing for a campaigning strategy or communication with them.
Understanding their media consumption habits will help the brand analyze where and how to place the advertising or the communication not to get lost in the clutter.
Having good survey results will enable the brand to see how they can build stronger ties with their audience and keep them in the loop.
As more people have taken to using social media, having a part to play in peoples' lives through their social media can help the brand sustain ties.
2. Capturing how and which way to improve
Data and its examination will give you an idea of how well the organization or the company is running. Also, how far to go with the improvements, and how much to stretch the odds.
Once the data collection process is over, and an adequate amount of data is collected, it must be analyzed. Conclusions have to be drawn.
With this analysis, businesses can find ways to understand where they are lacking and where the consumers' expectations are.
3. Obtaining Future insights
Data will also give out a reference. It will let you state the future holdings so you can instruct them to perform the best.
Once you understand the shifting trends of the market and the consumer behaviorisms, it can help you figure out future strategies sooner.
Having clear insights will help the agency be more in sync with their consumers and react efficiently if there is an issue. Prompt action can be taken, and changes can be made.
Final Thoughts about Data Collection!
Data collection is invariably an essential part of doing research. If the data collected is accurate and relevant, then with proper analysis, good conclusions can be drawn from a study.
One can further extend the use of data collection to be utilized for making improvements or bridging gaps. There are many ways to collect data from the internet, government repositories, archives, etc. Individuals should also collect relevant data, or else a lot of time and effort could be wasted.
One can choose the right media and source that they want to collect particular data.
Liked this post? Check out the complete series on Management