What is a Management information system?
A management information system (MIS) is a collection of software, hardware, data, or processes that help the collection, organization, analysis, and distribution of information. In easier terms, an MIS helps collect information from various sources, compile it, and present it to the analyzer.
An MIS generally integrates data from various data sources. These may include Enterprises resource planning (ERP) systems, Customer relationship management (CRM) platforms as well as Supply chain management (SCM) solutions. These systems give a comprehensive overview of the performance of an organization's operations.
There are different types of Management information systems. To know more, read this article on Types of MIS.
The various MIS systems can play a crucial role in strategic decision-making, optimizing different business processes used in an organization, and also driving organizational success. If you are part of an organization and are a senior member of an organization, you will receive a lot of support if you are using an MIS.
Why are Management information systems (MIS) important?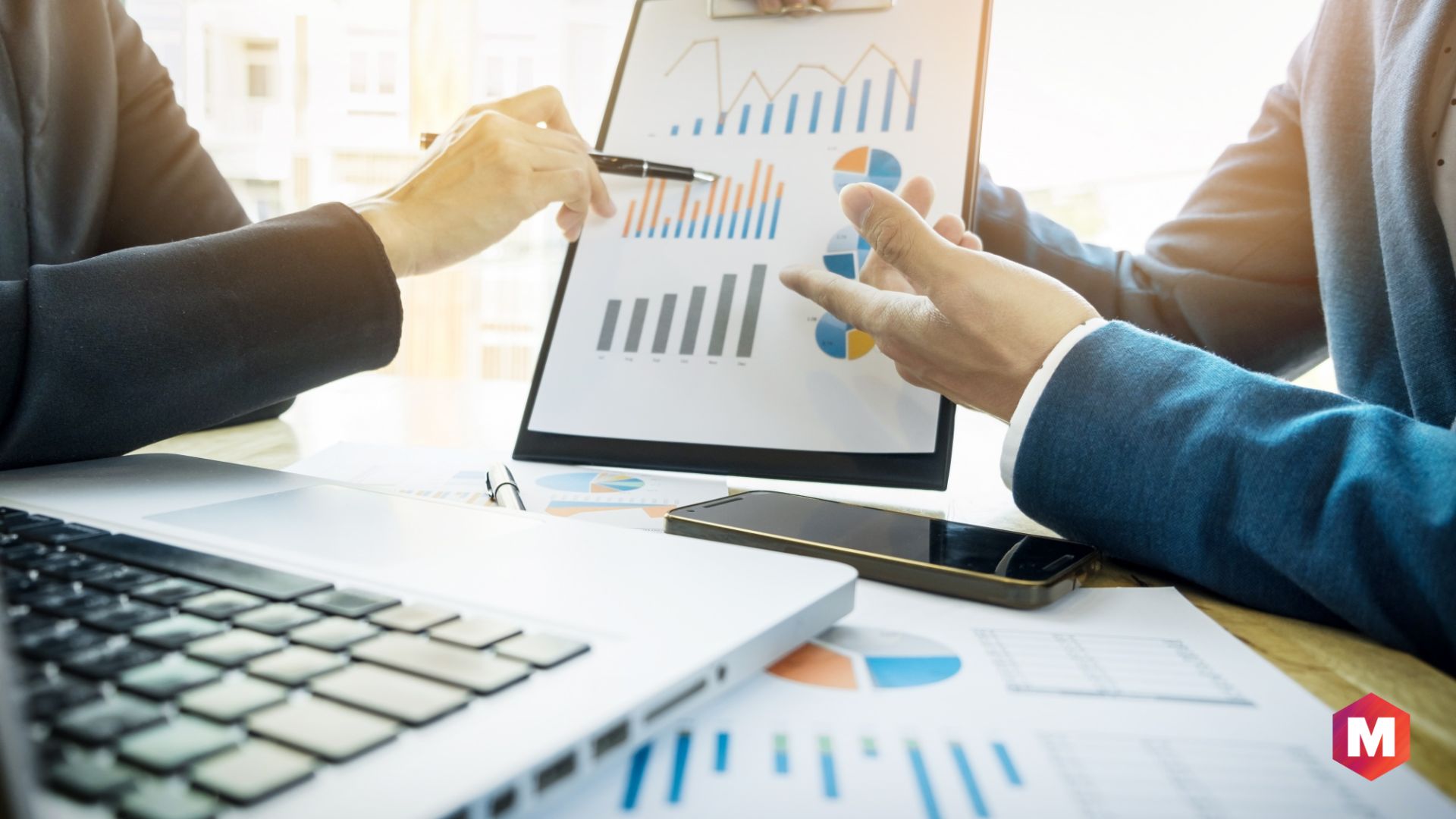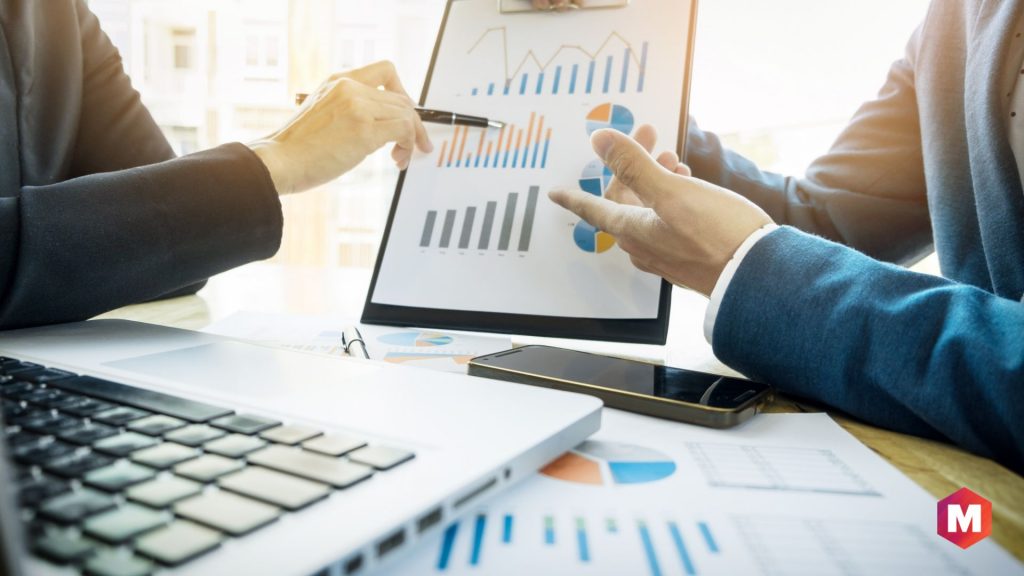 There are several benefits of management information systems. 7 of them are described below.
Informed Decision-making: An MIS helps the organization collect timely and accurate information thereby helping informed decision-making
Efficient operations: An MIS helps increase the efficiency of operations because it improves processes and automates routine tasks. It also reduces cost and increases productivity.
Better communication: As an MIS helps decision-makers, it helps foster better communication in the organization.
Monitors Performance: An MIS helps monitor the performance via KPIs and other measurement metrics.
Strategic Planning and Strategic Decision Making: An MIS helps the organization in strategic planning and decision-making because it gives a birds eye view of the whole organization and all its operations.
Risk Management: A decision-maker can spot several risks in advance when he has an MIS on hand. These risks could be external or internal to the organization.
Competitive advantage: An organization with a detailed MIS has a competitive advantage over another that has no MIS.
Functions of Management information systems
There are 5 different functions performed by Management information systems. These are
Data Collection: An MIS gathers data from various internal sources and external sources. These may include market trends, internal customer interactions and customer data, sales reports, financial reports, and others. It gives a total overview of an organization's environment and operations.
Data processing: MIS helps businesses process a lot of data and information. It does this by identifying various trends, patterns, and anomalies. The data is converted into meaningful and useful information which can then be acted upon.
Decision Support: The main reason for the rise of Business analytics software like Microsoft Business intelligence is that they help faster decision-making. MIS helps managers and decision-makers by giving accurate and timely information. This information can help managers identify risks, opportunities, and business improvement measures.
Performance Monitoring: Every plan that is executed needs to be measurable for it to be effective. An MIS not only helps you make better decisions but also helps monitor performance. Various KPIs, Strategic goals, and performance measurements can be tracked via an MIS.
Information Dissemination: Integrating communication systems with the MIS also ensures information dissemination. The MIS technology can help maintain transparency and download responsibility. It can help distribute relevant information to employees, managers, and decision-makers across the organization.
The Components of an MIS (Computer Systems)
MIS can be as simple as your laptop, or other computer systems or it can be as complex as having multiple servers and complete data management systems in place. The size of an MIS changes based on the size of the organization. However, in general, These are the components of an MIS.
| | |
| --- | --- |
| Hardware | Physical devices and infrastructure such as storage, servers, and networking |
| Software | Various software such as data analytics tools, user interfaces, databases and others |
| Data | The Raw data which is to be fed into the MIS may include organizational reports, facts, figures, and statistics |
| Standard operating procedure | A rule book that provides the guidelines of standard operations. This rulebook gives the best practices for data collection, storage, and distribution |
| People | An MIS needs people to feed in data or analyze it. So the people may include Data analysts, IT professionals, and end-users |
Characteristics of MIS
A typical management information system needs to have various characteristics and capabilities. A few MIS Characteristics are
It needs to be flexible: MIS needs to adapt to changing business needs.
It needs to be scalable: An organization can increase or decrease in size and the MIS should scale accordingly.
It should be user-friendly: Software is a double-edged sword and if the MIS is not easily usable, it will cause more frustration rather than helping the decision-makers
It should be consistent with accuracy: The reliability of data and validation of information need to be carried out consistently otherwise it will give false information.
It should integrate with different systems: An organization can have a wide range of operations and might be using ERP, and CRM systems already. An MIS should integrate with these systems easily.
It should be customizable: The information needed by Managers might keep changing and therefore the MIS should be customizable and power should be in the hands of the users.
It should be secure: An MIS is critical to the functioning of an organization and therefore it needs to be secure and have regular backups. Sensitive information should not be lost by the organization.
Limitations of MIS
MIS is not all-powerful and there are some limitations of an MIS. Some of the limitations are.
Cost of implementation: Although MIS tends to give a competitive advantage, it can also be costly to implement.
Change resistance: MIS can bring a lot of change resistance as employees need to be trained for it and need to adapt to it.
Complexity can hurt more than help: If an MIS is complex in nature and difficult to use, then it will harm rather than help the organization.
Data Quality: The quality of Data needs to be very high for the MIS to be useful. A lot of focus needs to be on the collection of the right data.
Downtime and Security risks: As the data stored in an MIS is sensitive, there are always security risks and risks of technical issues disrupting the operations of a company. These risks have to be measured against the benefits of an MIS.
In conclusion, Management information systems have become essential for businesses to improve their business processes and thrive in a competitive and dynamic business landscape.
Liked this post? Check out the complete series on Management