Management control is defined as a process that helps to achieve organizational goals. The teams or an individual within a business entity is forced to perform specific actions and avoid another set of particular actions so that they can reach their destined target.
Meaning of management control
Management control is described as a function that is aimed at achieving defined goals within a set timetable. The process has three major components, like taking remedial action, measuring the actual performance, and setting standards.
The process includes comparing actual and planned performance, measuring the difference between the two, identifying the causes that have lead to the difference and taking corrective action to minimize or remove the difference.
In simple terms, it is the process through which the management of an organization influences other members to implement the strategies laid down by the company.
It can be a tool, process, policy, practice or a system that is put into place so that the management can direct the resources of its organization as per its wishes to achieve set targets.
Features of management control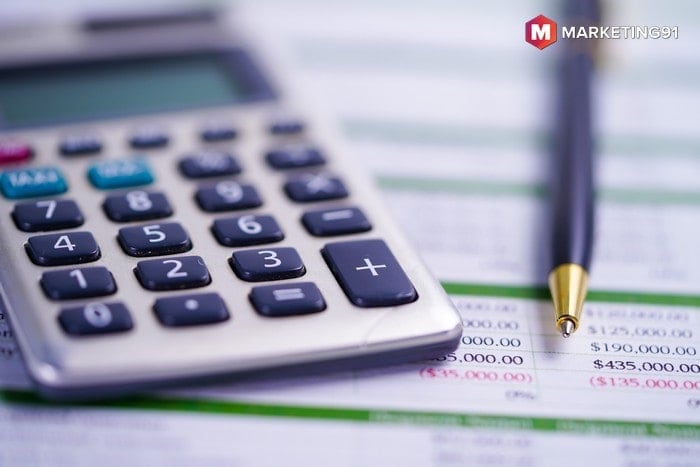 The features of management control include-
#1. Behavioral consideration
The management aims to have a direct impact on the employees of its organization. It adopts necessary strategies to influence their mindset and workings so that they start believing that their personal and professional goals are in tandem.
When the employees fulfill any personal target, they are knowingly and unknowingly attaining the company goals.
The managers need to promote goal congruence by offering due incentives as it will result in the betterment of the company.
#2. Financial and non-financial performance
These measures are developed as part of management control so that the management can make comparisons between actual performance and planned performance.
To reach the long-term goals of a company the management has to put emphasis not only on financial performance but also on other activities like
Task control to bring forth the most effective and efficient performance of groups as well as individuals.
Management control includes the implementation of strategies
Strategic formulations include policies, strategies, and goals of the company
#3. Management control activities
The management carries out its functions with the help of several managerial activities which are described below
Influencing the individuals or groups to change their behavior so that it becomes easy to achieve set goals
Controlling the actions which need to be taken by deciding on what and when it should be taken
Evaluation of activities
Coordinating the activities to make it a synchronized effort
Communicating the plan and objectives to the individuals and groups in a clear and precise manner
Planning the course of action so that the company can achieve its target. The management control is also about determining whether long-term or short-term goals are the need of the hour.
Types of management control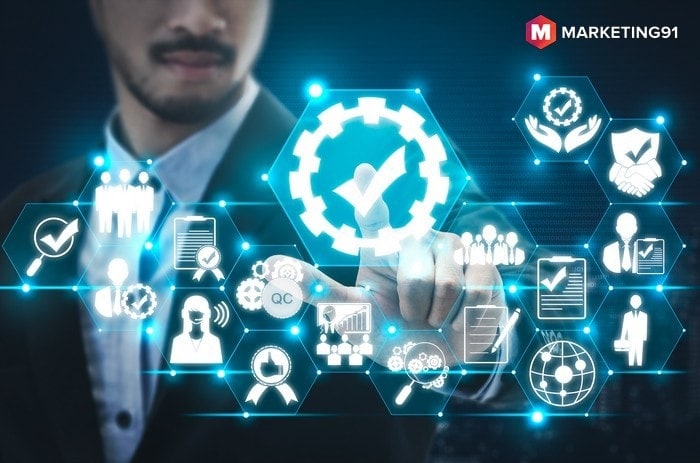 There are two types of management control regulative and normative, and these are further subdivided into several groups. The categories of normative and regulative controls exist in most of the organizations, but the relative emphasis varies.
The types of management control are described below-
#1. Regulative controls –
Regulative control promotes goal attainment in management control policies as it is the result of standard operating procedure and standing policies of a company.
The key is to match organizational goal for instance customer satisfaction with regulative control for instance procedures and policies of the company. It is important to strike the right kind of balance between too little and too much management control.
#1.1 Bureaucratic controls –
This type of management control stems from authority because of the person's position in the company hierarchy. The higher you are on the company ladder, the more command you have over the operating procedures and policies.
The most important question for bureaucratic control is how to preserve the chain of command and build flexibility inside the system. It is possible via a standard operating procedure that delegates all the responsibility towards a downward chain of command.
#1.2 Financial controls –
This type of managerial control includes important targets related to finance for which the management is held accountable. It is most popular amongst multiple strategic business units or SBUs.
The managers are responsible for keeping the costs in line and achieving financial targets that contribute towards the overall profitability of a company.
#1.3 Quality controls –
This type of management control influences the final service or product outcome offered to customers. Make sure that there is room within quality control for standardization and creativity.
#2. Normative controls
This type of managerial control relies on accepted patterns of action to govern managerial and employee behavior. It helps to understand certain behaviors which are acceptable and which are less acceptable.
#1.1 Team Norms –
The informal rules that make the members aware of their responsibilities are known as team norms. It is about how a team interacts with each other over time as everyone goes through a phase of growth.
It is a powerful influence over behavior and proves an integral part of management control.
#1.2 Organizational Cultural Norms –
This type of management control is based on organizational culture and involves shared values, rituals, and beliefs of an organization. Teamwork and collaboration are important to align norms and goals.
Liked this post? Check out these detailed articles on
Topic of MANAGEMENT
Alternatively, check out the Marketing91 Academy, which provides you access to 10+ marketing courses and 100s of Case studies.