Planning to start a business or being ready for a management job profile and confused how you will manage the individuals with different skills, inclinations, lifestyles and belief systems? Then Team Management strategies and their adept implementation will help you in motivating all your team members to achieve a common goal or organization objective.
In this post, we will take you through the world of team management and help you understand how important it is, what its types are and how you can incorporate an effective team management strategy to channelize a team of individuals to perform any assigned task with utmost accuracy and effectiveness in a result-oriented manner.
So, without any further ado, let us get started.
Introduction of Team Management
The fable of two sons, his father, and a bundle of sticks taught us in a very early stage of our lives that in unity, there is a strength.
A bunch of sticks cannot be broken easily, but a single stick can be broken easily, similarly working as a team creates more workforce than single-handedly taking over any goal.
Many organizations are now focusing on the harmony of their employees by giving attention to excellent leadership quality to execute the desired work as needed.
If someone understands the importance of teamwork, as a part of project management, it can improve the overall performance of the company.  There are many crucial steps in achieving functional team management. Continue to read for the nooks and corners of team management and leadership.
What is Team Management?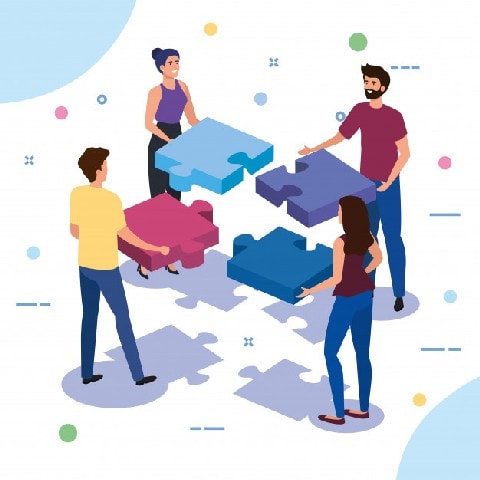 Team Management is an idea where a group of people come together to work united to achieve a common goal. A leader of a higher position conducts this team.
The leader needs to look after the needs and satisfaction of his employees as this inevitably ensures a better work performance leading to profitable results. Team management is a collective effort of the co-workers to reach the desirable organizational skill needed to achieve the team's mission.
The team manager assigns projects or day-to-day tasks and equally prioritizes their opinions and discusses their problems in an open forum.  It is also crucial to make sure that no employee feels left out and to avoid any conflict that may arise in the course of the work.
Importance of Team Management
There are several benefits of team management, as follows;
1. Proper team building
Assigning the right job according to the employee's educational qualification and personality traits is essential for the whole team and to squeeze out maximum efficiency. This is why previous education is important for employees too.
2. Noticeable boost in productivity
The teamwork and clear communication between the employees and the leader increases productivity and organizational objectivity. When the staffs get a clear vision of their responsibility, it increases better focus on their tasks.
3. Opportunity to explore
The teamwork promotes learning and offers an exploration of new ideas and perspectives. Furthermore, cooperation suggests an exchange of skills, which leads to different results for further success in the various domains of life.
4. The Satisfaction of Consumers
The increased productivity and exploration of unique perspectives provide the timely completion of projects with the utmost satisfaction of the customers. The healthy environment of the workplace also creates a sense of achievement in the employees.
5. Motivation
The employees need time to time motivation, which can be achieved by a delegation of exciting tasks and provision of added incentives for their considerable effort.
6. Feedback
Collecting 360 degrees feedback and opinions of the workers gives the chance to better the results for consumer satisfaction. It also helps one to stand out from the crowd and create innovative ideas for upcoming projects of the organisation.
Types of Team Models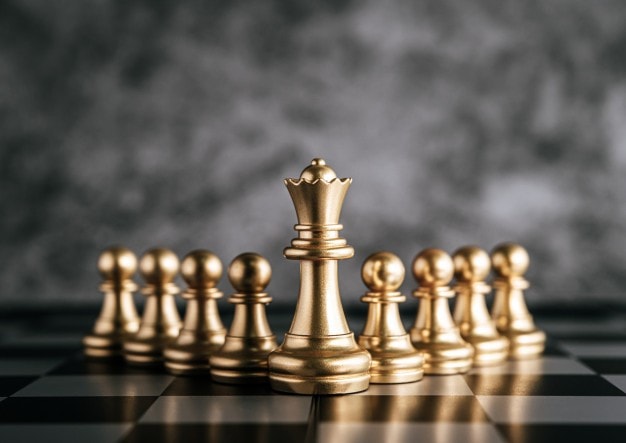 1. Cross-functional Team
In such teams, employees from different work backgrounds and responsibilities come together to achieve a common goal. This team includes people of varied interests, knowledge, and skills to complete a task.
2. Self-Managed Team
Self-directed work teams or self-managed teams work without a leader and organises their operations for a better understanding of their responsibility and the skill to make the right decisions.
3. Special purpose Team
A special-purpose team or a temporary team is set up to finish a short term goal with super efficiency.
4. Taskforce Team
Such teams are formed to work exclusively on a special or a crucial purpose for a short period. This team is executed by the task force and the strict deadline.
5. Virtual or Cyber Team
Virtual or Cyber teams are separated by distance and joined by computers or any other electronic device. They work for internet-related projects and try to achieve a goal together for better results.
How to manage a team?
Some useful team management strategies and tips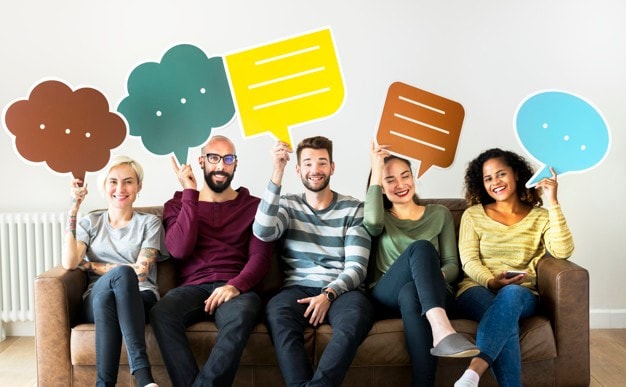 There are many essential skills required for excellent team management. Successful team management constitutes of factors. It is an important skill which every team's manager needs to have to have their team function well.
Leaders need to know how to delegate, direct, control, and also maximize the output given by their team. Let us look at some of the useful strategies which help with effective team management:
1. Communication
Communication is a must between the leader and the employees for a better understanding of the work and the tasks.
2. Transparency
A transparent work strategy helps to build trust in the employees on their leader.
3. A clear vision
A logical and strategically active mind for better execution is a must as one of the leadership qualities.
4. Organization and functional skills
The ability to accurately organize the assignments and distributing them between the staff is as important as the constant practical skills that must be prevalent during a task force. It is also known as delegation.
Effective team management is ensured by having a proper delegation of authority. It comes in use when work is assigned between the members of a team. It also helps retain the confidence of the employees working under the manager. It is because efficient delegation shows the employees that the managers have faith and trust in their abilities and working skills.
5. Respect
It is crucial to have a respectful environment in the office or the workplace. Lending ears to the problems of the senior employees as well as the peer groups is vital to manage the functions undisrupted.
6. Confidence
Inducing confidence in employees with sustained cordial behavior is beneficial. Creating a relationship based on trust is also recommendable.
7. Navigation of awkward conversation
Make sure no one feels left out or unheard in the course of their work. It is necessary to create ease when discussing difficult issues.
8. Flexibility
Team members should be given opportunities for using their knowledge when it comes to solving a task. Moreover, they should also be given flexibility at the workplace, i.e. they should be able to maintain a healthy work and life balance. It will also help boost their productivity and output. The increase in business output will, in turn, help maintain the balance of effective team management.
9. Reward programs
Team management also includes the recognition of those employees who are performing well. It shows them that their efforts are not going to waste and are being noticed. These efforts should be recognized through promotions, rewards, and prices, among others. These are a crucial part of effective team management since this helps boost the employee's confidence and satisfaction as well.
10. Training
Through regular exercise as well as development programs, each of the employee's skills can be updated. It, in turn, helps build a strong team that can tackle new problems and uses cases. It also ensures the team's learning and personal growth.
By sharpening the skill set of the employees through learning methodologies, new capabilities, and tools, as well as training sessions, the team's output can be improved significantly. It further helps ensure proper team management.
Here is a video by Marketing91 on Team Management.
Characteristics of a team that Team Management Strategy should Channelize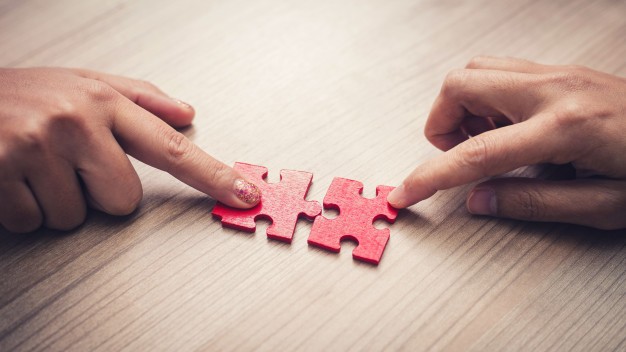 Successful team management has some of the particular features. The success of a workplace or a team starts with the ability of a team manager to build a healthy and happy team. It is also dependant on the interaction of the team members.
Together, a team is powerful and can accomplish a lot of things. However, divided, a team will fail to reach its goals. Some of the characteristics of a good team are as follows:
1. A collaborative climate
There should be a strong collaboration between the members of the team. Proper commitment from each of the team's members as well as excellent leadership always paves the way for the creation of a collaborative team. It results in a productive work environment conducive to everyone's growth.
2. A unified work commitment
Effective team management mainly consists of total commitment from each of the team's members. It is the only way through which the goals and targets of the organization can be achieved in an easy as well as efficient manner.
3. Respectful outlook towards differed opinions
There should be mutual trust as well as respect for every member of the team. It is a crucial element of working towards the goals of the company together. Different opinions should never be ignored or disregarded. They should always be appreciated and taken into account to check the feasibility. They should also be recorded such that they can be revisited if in case a future situation arises which needs precisely that.
4. Principle leadership
Fair and robust leadership is what defines a team. A team manager should be an able leader with the required experience to lead a team on a path of success.
5. Active participation
Each of the team members should actively participate in the tasks in which the team is working. They should positively take part in meetings and works towards boosting the team's growth. It reflects the level of commitment a team member has as well as their understanding of a project or task.
6. Recognition of effort
The efforts of every individual team member should be recognized. It helps show them that their work is not going unnoticed. It also effectively boosts their confidence in the organization, the team, as well as the projects.
7. Realistic deadline
The team should be given appropriate deadlines for a project. They should neither be too tight nor too broad. This helps avoid stress in times of a close deadline as well as slackness in terms of a full deadline. Appropriate external support, as well as an aid, should be provided to the team if and when required.
Examples of Team Management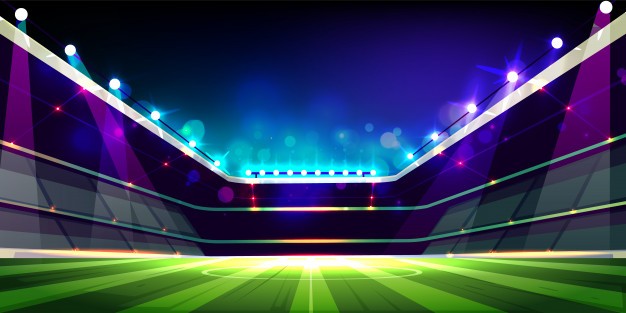 Every domain of life needs teamwork. The sphere of politics, business, sports, entertainment is supported by teamwork. This team management work toward a specific aim and triumphs in the union is achieved.
Some of the examples of team management are listed below:
1) Team management in the business sector
Let us take, for instance, the marketing head of a company. The goal of the marketing head to sell the brand's products or services in a specific area or geography.
The marketing lead has to manage several teams under her or him. These teams include the branding team which also looks after the design as well as the packaging, product team which ensures the quality of the product, the marketing team responsible for communication, sales team which manages the sales of the products, among others.
Thus, in totality, the marketing head has to align the efforts of all teams together to ensure success in terms of sales. It is only possible in practical as well as efficient team management.
2) Team management in the sports sector
Be it any sport, say hockey, cricket, football, basketball, and such, they all require the effective management of a team.
The coach of the team or the team manager ensures that all the players have a strong bond and good understanding amongst them. The coach also ensures that the team is always in good spirits and has always motivated to win the game.
The team manager further takes care of the doctor of the team, the players' consultant, the Public Relations (PR) manager, the club board, and others. All these elements come together to make sure that the team functions well and thus, win games as well as earn profits
Conclusion
We are all familiar with the phrase 'United we stand, divided we fall,' and every one of us needs to adhere to this concept of unity to understand better the significance of cooperation.
On another note, healthy competition in the workspace is necessary to boost the productivity of the co-workers to aim for a high profit of the companies. I hope this article has provided sufficient details about team management and the required skills for the right conduction of the concerned organization.
So, what according to you the essential strategy for effective team management to accomplish the business goals? Share your views with us in the comments below.
Liked this post? Check out the complete series on Team Management