Cross-Functional team is defined as a workgroup that includes employees from different levels of an organization having different skills and knowledge collaborating for completing a particular task or project.
The objective of bringing people together from the different functional area is to increase decision making and improve problem-solving as a cross-functional team is equipped to optimize the use of effort, money and time to its utmost capacity.
Cross-Functional Teams Meaning
When several individuals with diversified functional expertise form a group that line-up is known as a cross-functional team. This group work for a common goal and includes people from most departments like human resources, operations, marketing, sales, and finance.
Often it also includes people from outside the company like consultants, suppliers, or some important client or customer.
It is a self-directed team created to increase the level of creativity in a team. All the members are experts in their field and can offer an alternative perspective and probable solution to every problem. Creative collaboration leads to innovation, that is the demand of the day.
Members are efficient in multi-tasking and taking on varied responsibilities for completing the project in the given time-frame.
Factors necessary to create a successful cross-functional team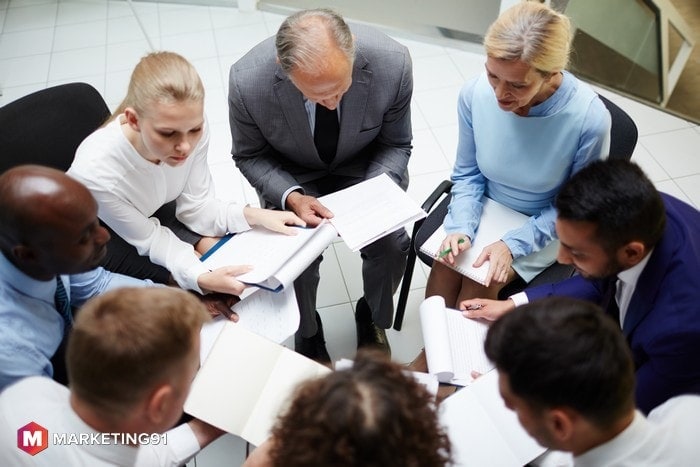 A cross-functional group is a mixed group that includes individuals with multidisciplinary skills and functional specialties to complete a project or program from start to end. The factors needed to create a successful cross-functional team are as follows-
All the chosen members must be motivated and open-minded
Choose people from the departments that will prove beneficial for the project
Select and appoint a leader at the onset, which has excellent communication skills and with whom the mantle of authority sits well.
Give the necessary freedom, authority, and accountability to the cross-functional team so that it can succeed in its endeavors.
It is the responsibility of the management to offer necessary and adequate resources to complete the project timely and effectively
Facilitate open communication channel between the members
9 Advantages of a cross-functional team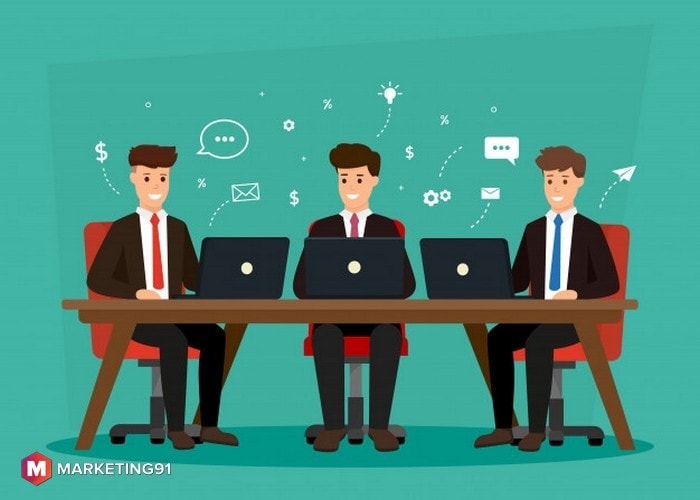 The advantages of a cross-functional team are as follows-
#1. Problem-solving
Cross-functional teams are becoming more popular as they are effective in problem-solving. Different opinions and viewpoints help to find the appropriate solution for the existing problem.
#2. Improved coordination
For several companies, it is important to maintain coordination between different departments to meet the customer needs effectively. A cross-functional team improves the coordination between the members by putting the onus on shared interest and goal.
The team works together to offer a cohesive and customized experience to its clients and customers.
#3. Increased innovation
Able to identify the areas of concern in a department and implement the necessary improvements across the value stream. They are innovative, and their comprehensive solutions promote process innovation.
#4. Smarter decision making
A cross-functional team promotes sharing and learning of valuable information. This promotes the ability to make smarter decisions in a company.
#5. Reduced cycle times in Cross-Functional Team
Identifies the existing inefficiencies and offer solutions promptly. It helps to reduce cycle times as it works together to resolve any request as soon as possible.
#6. Multidirectional
A cross-functional team is self-directed, and its inner dynamics promote multidirectional workings to gain the desired success quickly.
#7. Greater scope for information in Cross-Functional Team
The team includes members from different departments that have access to information of that unit. It offers it to the cross-functional team as quickly as possible.
This increases efficiency within the team as they can make appropriate decisions more quickly.
#8. Better alignment
A cross-functional team rises above the self-interests and works towards achieving the organizational goals.
#9. Responds to change better
It is better equipped to handle changing market conditions because of its improved decision-making abilities.
6 Limitations of a cross-functional team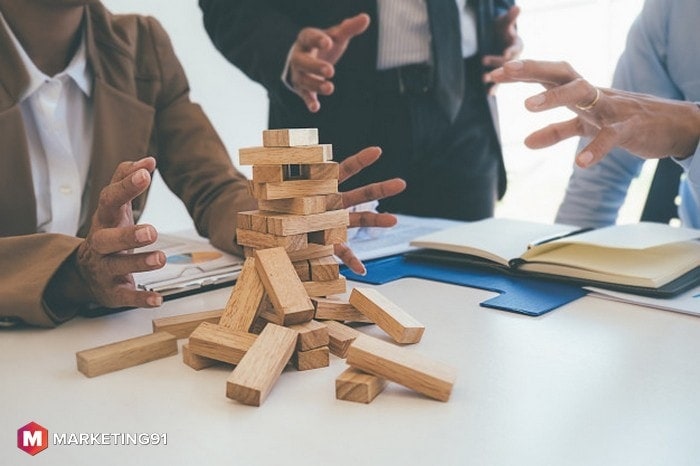 The various limitations of a cross-functional teal are as follows-
#1. Prone to failure
When a cross-functional team is not properly staffed and managed, it is prone to failure. It is unable to deliver as it wastes the resources and time of the company.
#2. Friction between members
This is formed because of the presence of a large number of distinguished individuals from various fields. They have their method of working, and it can lead to a clash of ideas and friction between team members.
#3. Unequal sharing of resources
As the team includes experts and professionals, each tries to grab the best of resources for his use. This leads to inequality in the sharing of resources and hampers productivity
#4. Ego issues
Issues such as ego are bound to crop up when people from various fields are working together. It can make it difficult to arrive at a common solution
#5. Confusion
The member might have to follow both vertical and horizontal chain of command and report to the project head as well as his domain head. This can create confusion amongst the employees.
#6. Lack of communication
There is a serious issue amongst the members because of a lack of communication. Everyone is new in the team, and understanding and approach are hesitant.
Here is a video by Marketing91 on Cross-Functional Team.
7 Strategies to develop a successful cross-functional team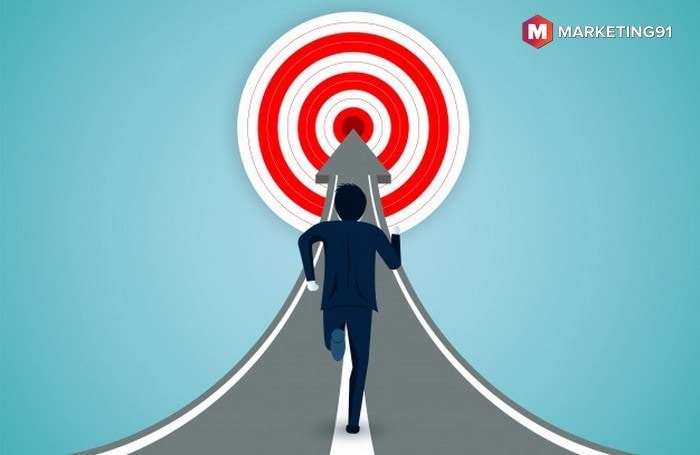 The various strategies to develop cross-functional team are-
#1. A perfect fit
Assemble a team that has members with a different set of skills, know-how, and knowledge. A project or special task requires a range of expertise, and when you have a variety at your disposal, everything works out like a well-oiled machine.
All the members and their collective, as well as individual experience, must make a perfect fit to complete a task successfully.
#2. Appoint a leader
The team has a different set of people with different approach and strategies of their own. If everyone starts doing work as per his directive, it can create chaos in the team. You need a strong leader whom everyone can respect as well as listen to.
Appoint a leader as soon as possible so that there is no confusion amongst the members.
#3. Clarifying goals in Cross-Functional Team
It is the team leader that will clarify the goals of his team to all the members. He is responsible for collaboration in the team and defining objectives so that everyone is clear about his role and responsibility in the team.
#4. Shared success
Emphasize on team success and make sure that everyone is aware that it is a group project where every member is accountable and responsible for himself as well as other members in that group.
The success is shared, and so is the failure. It will encourage the members to work towards a common goal and bring unity and uniformity inside.
#5. Open communication in Cross Functional Team
Open communication is a necessity within a team if it wants to achieve the desired success. Be direct in your approach and ask for clarification in case of doubts. Thoughts, requirements, and suggestions must be articulated in a clear and precise manner so that the concept is clear.
#6. Flexibility
Create a cross-functional team where members are flexible. You cannot work with a rigid set of ideas; instead, it is important to revaluate constantly and opt for change when required.
Encourage teams to measure and analyze their performances and progress so that they can make necessary adjustments when required
#7. Tools and resources in Cross Functional Team
Offer your cross-functional team the required tools and resources so that they can work in an unhindered environment. It is impossible to work without them, so make an effort to provide for it at the onset to save time.
Liked this post? Check out the complete series on Team Management