Fred E. Fiedler devised Fiedler's contingency model or theory of leadership in 1958. It was based on his studies of different group behaviors and the specific relationship between organizational performance and leadership. This is considered as one of the first model and leadership theories by Fiedler.
As per this theory, if an organization tries to achieve team effectiveness with leadership, the leader must assess the underlying trait. Then the leader should understand the situation and then find a match between both.
Fiedler said that the leader's ability to lead successfully depends on their control over the situation. He said that the best leadership style was the one that matched the situation rather than the other way round. But he believed that leaders could not change their management style.
The leader should be able to modify his abilities according to the environment rather than changing his environment.
Components of Fiedler's model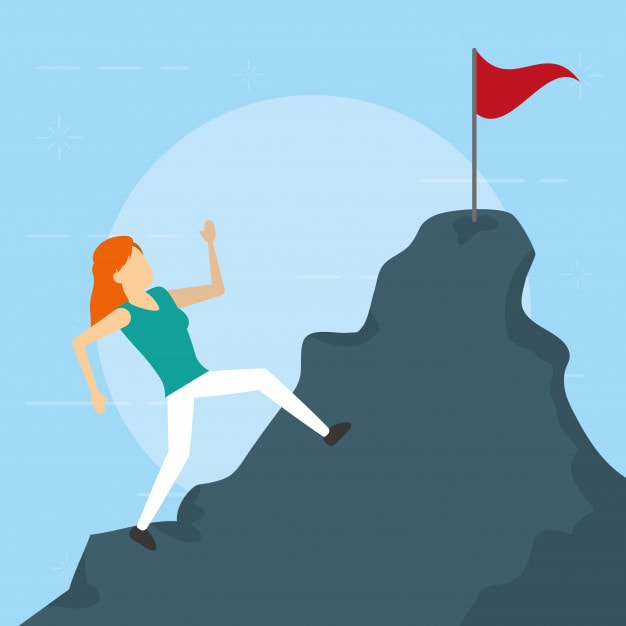 Following are a few of the components of Fiedler's model:
1. Leadership style
This is the first component in Fiedler's model. The unique type of leadership will depend on the situation and the life experiences that you have encountered. Therefore it is to be said that every leader will have a unique model of leadership.
Fiedler says that this is impossible to change, and it is fixed, and to measure this, Fiedler has devised a scale called the LPC scale. The Least-Preferred Coworker scale or LPC rates your feelings about your coworkers on a scale of 1 to 8.
There are many interpersonal factors like warmth, loyalty, sincerity, kindness, or trustworthiness. This measure helps to understand your feelings towards your coworkers. Individuals who score high are considered result-oriented leaders, and people who score lower are considered task-focused leaders.
This happens because leaders who value relations have nice things to say about their colleagues, while others task-focused leaders don't. They focus more on the projects, deadlines, and tasks rather than relation-building activities.
For them, relation building is a waste of time. This is why they score low on the LPC score. The leaders who fall in between the two extremes are considered an amalgamation of both the styles and decide which side to align more.
2. Situational control
The situational control measures the favorability of a work environment towards the team leader. There are multiple factors which can change the situational control like how you relate to your team, tasks, or the power that has been conferred on you. The following are a few of the elements of situational control.
a. Relations
The relations of leaders and members matter a lot. The trust that the leaders have with their team is a crucial factor for long term success. Usually, a leader with low trust will not have a lot of faith in such situations.
When the relationship is good with your team, then you motivate the team.
b. Structure of the task
When tasks are not apparent to the team members, they are viewed as unfavorable. On the other hand, if the tasks are considered favorable if they are precise and structured.
The tasks become more predictable when they are structured, which is why the outcomes can be controlled. This helps to increase team bonding and build long term trust with the team members.
c. Leader position power
There exists a power gap between the leader and the subordinates. This gap is addressed by leader ambition power. It is the amount of authority that is exerted on team members by the leader.
The span of control is better with senior leaders while they also have better authority over their team if they can control them.
3. Matching style to the situation
Low control situations and high control situations are distributed equally amongst the leaders. There is another type of task, which is known as a medium control task.
A focused task leader can focus on getting the job done, while a relation oriented leader is better suited for moderately controlled situations.
These considerations help you to adapt creatively to whatever the situation demands. The two leadership styles, which are task-focused and relation focused, are very similar to those used in the Blake and Mouton model.
Using Fielder's contingency model in Leadership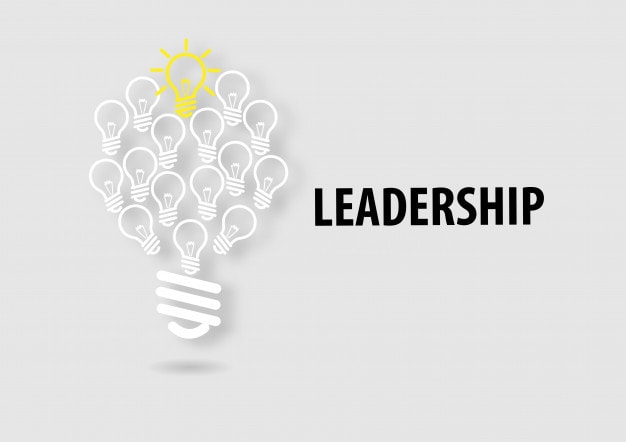 1. Identify the style of leadership
The first step in using the model is to determine the preferred style of leadership with the LPC scale. You have to remember your coworkers while answering these questions and rate accordingly.
Views such as pleasant or unpleasant, rejecting or accepting, backbiting, or loyal are determined and measured with this scale's help. In LPC, the rating that you think is appropriate is given, and all such answers – which are numerical – are totaled to interpret the scores.
If you score 73 or above, you are a relation-focused leader; if the score is 54 or below, you can be said as a task-focused leader, and the score between 55 and 72 is a mixture of both. This can be expressed as the best sort of leadership.
2. Know your situation
To understand the situation you are facing, you have to determine your team members' trust. Whether it is high or low, you have to know the task structure and determine if the tasks are vague or clear cut, and finally, you have to determine if your authority is low or high.
This can be done by scoring every answer from 1 to 10, with 10 being the highest value.
3. Finding the leadership style
Once you understand the situation, you can determine if your situation is the right leadership style. A graph is used to determine if the situation is correct or not. When the situations are very favorable, then a task-oriented leader is effective.
He is also useful when the situation is highly unfavorable. It is only the middle area where the relation focused manager is most effective.
From Fiedler's perspective, leaders are placed in a suited situation for their leadership; however, the modern approach suggests that the leader adopts the style as per the situation.
Advantages of Fiedler's Contingency Model
The theory works in many circumstances and, therefore, can be termed as relatively accurate. While no theory is foolproof, Fiedler's theory is no exception to that.
There are certain limitations and loopholes in this theory, which we will cover in the later section. For now, the following are the advantages of Fiedler's model
1. Rule of thumb relevance
This model can be used as a rule of thumb in many scenarios, especially in incidences, where the academic background is unnecessary. There are only two things which are worth mentioning.
First, less personable leaders are placed in an environment with properly structured tasks. The second is the leaders who lack interpersonal skills or fall short of them are matched to the environment where there are poorly structured tasks.
2. Multiple applications
While this theory cannot be outrightly said as flexible, one has to agree that a certain degree of flexibility does exist in Fiedler's model. There are a few situations where this theory fits with the organization's demands and makes things easier.
In the cases where one-theory for all does not work, Fiedler's model works to a certain extent. Since it can also be applied to a few different environments, you can always look at it and watch its approach.
Limitations
1. Lack of flexibility
A lot of people have criticized that Fiedler's model is not flexible at all. Fred Fiedler – who created the model – suggests that the style of leadership of a leader is dependent entirely on the life of the leader.
Therefore it is fixed to each person and cannot be changed or amended in any way. Instead of changing the manager's leadership style – which could be very difficult, Fiedler suggests changing the manager.
For example, a leader scores high on LPC and is then asked to lead a group but has poor relations with it, and the project is not structured, and even the power vested with the leader is very little, then Fiedler suggests to replace the manager.
Changing the entire situation is a fruitless attempt, and so is changing the leadership style. Changing the leader itself is easier and fast and will address the problem.
2. Lack of clarity
There is very little clarity in Fiedler's contingency model. A person who scores somewhere middle on the LPC score will be hard to determine.
His leadership style will not be understood easily, and placing him will be a challenge. Since the theory does not define properly, nor does it allocate proper positions for such leaders, it will be challenging.
Not everyone can be classified as black and white, but realistically, most of us fall in the gray area between the two. In such cases, the leadership assessment results will be invalid.
In some cases, it may also happen that your least preferred colleague, whom you considered while taking the test, is the wrong person? In such a case, all the things you answered about him will be incorrect, and the results will be inconsistent with reality.
Therefore the possibility of error in Fiedler's contingency model is very high.
Becoming a good leader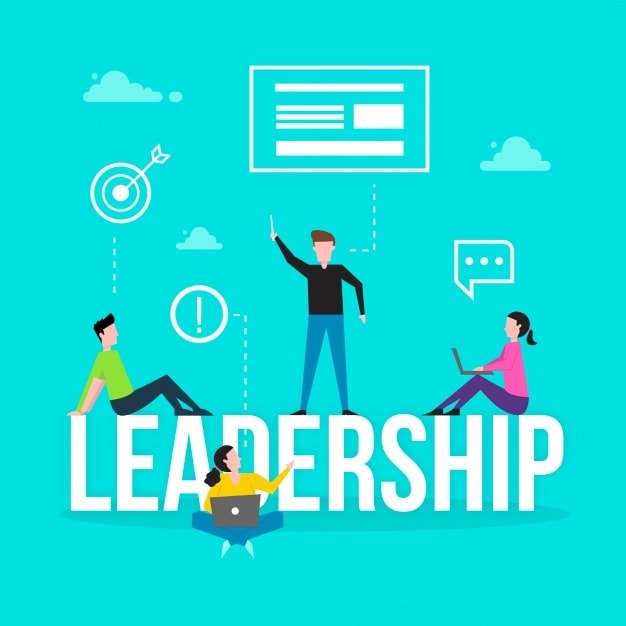 There are many definitions available to define a "good leader," and all of them have a different perspective. However, to be a good leader, you should adapt to the situation and react accordingly.
Following are a few of the suggestions to be a good leader:
1. Be Assertive
Assertive does not mean to be arrogant or pushy. An assertive person can put forth his point confidently. Whether or not the person follows the point is a different story, but the assertive person tries his level best to ensure that the other person understands his perspective.
An assertive leader also inspires colleagues and provides them directions in their moments of confusion. The assertive leader will be able to direct and inspire his team and support whenever required.
Assertiveness should never be confused with dominance. Both are vastly different terms and should not be mixed or used interchangeably.
2. Integrity
A leader is always expected to be of principles and should have principles that he follows. The leader's character should be an inspiration for others to follow and ensure that he follows ethics.
Integrity and ethics can never be compromised, and the quality of work should not dropdown. For example, an HR who considers herself as ethical would never hire someone out of favoritism.
She will always look for skills required for that position, or a sales manager would never bribe his way out to secure an order to complete his sales quota. Even if it's just a 'one-time thing,' compromising ethics should never be considered.
3. EQ
Emotional intelligence is an important aspect when it comes to leaders. A leader should be able to manage his emotions and understand his team. Both the team and leader should understand, emphasize, and support each other in all aspects as long as it is in company ethics.
Having high emotional intelligence ensures that the leader controls his emotions, which will enable him to become more mature and understanding.
Delegation of authority is the sharing of tasks and temporarily giving someone – usually a junior – an authority to handle a task. Such incidences are common everywhere, and there are multiple times when a leader has to delegate his authority to get a job done.
This also shows trust and harmony between the leader and the other people and warrants a long term growth.
Conclusion
Fiedler's contingency model is a critical theory based on the premise that there is more than one way to make decisions or lead the team. This model is crucial because of its design management and leadership structures.
The leadership style, situational control, and matching style are the three important elements on which this theory is based. While there are many new additions to the theory, it remains crucial.
Liked this post? Check out the complete series on Leadership