Through inspiration, many big goals can be achieved. It is applicable in every field of life.  The corporate world is no exception to this notion. It is seen that the enterprise achieves breakthroughs by inspired people rather than engaged ones.  The inspired employees are more productive than non inspired ones. They achieve their gloss effectively with their inspiring approach. Inspiration is one of the important characters of a great leader. The Inspirational Leader is way too good than the unInspirational Leader in the enterprise.
The Inspirational Leaders not only stay inspired all the time but also make other employees inspire around them. They always work in the direction of inspiring others to extract the better versions of them. In this way, Inspirational Leaders are making a productive environment around them.
Who is an inspirational leader?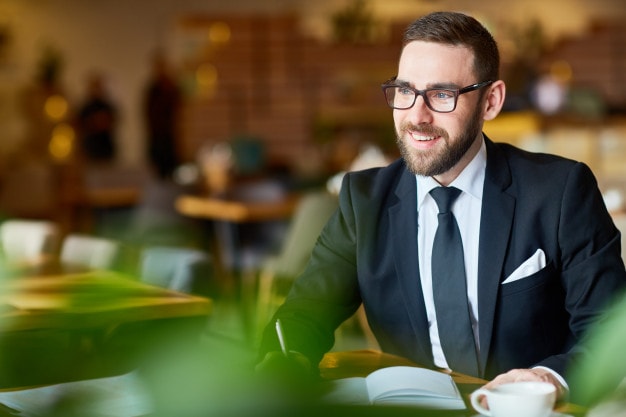 The Inspirational Leader is not just a title. It is more than that. The persons who can inspire others by their actions and thoughts are said to be Inspirational Leaders.
They make a productive environment in the enterprise for maintaining innovation. The Inspirational Leaders should have a suitable ability to drive other employees to greater heights in their careers. They don't impose their authority on others forcefully.  Other employees are also fond of Inspirational Leaders.
The employees choose them as their guide or mentor according to their choices.  No forceful improvement is made here.
However, some office seniors expect that the other employees will follow them without any second thoughts. They believe so because they think they have the title of an Inspirational Leader, and every employee is bound to follow them. It is a wrong notion. A title doesn't decide whether the person is an Inspirational Leader or not.
The character is acquired, or some people are born with it. Different calls in an organization mold the Inspirational Leaders, as they have to extract the best from the situations and guide employees for the same.
9 Qualities of Inspirational Leaders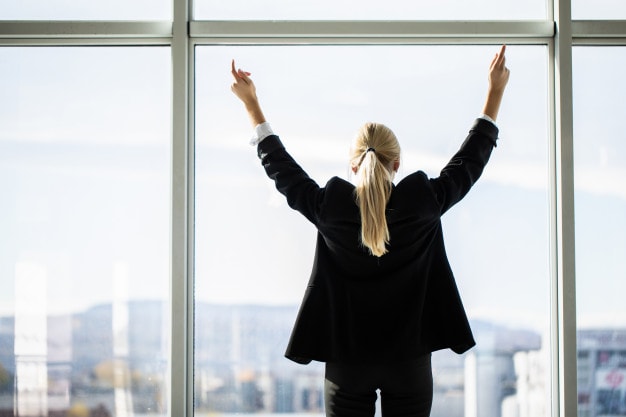 Inspirational Leaders practice inspirational leadership fully. This type of leadership is slightly different from traditional leadership.  In simple words, inspirational leadership is all about finding productive ways to boost other employees' potentials.
All Inspirational Leaders have some qualities that make them different from others—the approach that Inspirational Leaders take works for the concerned employees and inspire them at the same time.
let us look at some of the core qualities of Inspirational Leaders :
1. Inspirational Leaders have a passion for their work.
Passion is the flame that keeps on igniting the will of people. It is the same as with the will of Inspirational Leaders. They have an intense passion for the mission and vision of the organization.
The leaders show their passion for everything they do for the organization. Inspirational Leaders share their hardcore passions with other employees to harp on the passion of their leaders.
This way, the leaders make less passionate employees into passion-driven employees.  Ultimately, this shared passion increases the productivity of the organization in every possible way.
2. Inspirational Leaders listen with full concentration.
Inspirational leaders do listen to employee's thoughts and opinions with concentration.  The leaders are fully adept in communication. They do listen to every employee's thoughts and extract a proper meaning before proceeding further.
As an Inspirational Leader, you should make your organization's every employee talk to you freely. It boosts confidence and innovation in fellow employees.  In this way, the Inspirational Leaders are also making communication more transparent between them and other employees.
Moreover, listening helps in formulating the visions and missions for the organization more efficiently.  All Inspirational Leaders have great communication skills to extract better plans for the concerned organization.
3. Inspirational Leaders include their employees in every small and big decision of the organization.
All employees are part of the organization or company. Everyone has their roles to play.   The best-Inspirational Leaders know that communication and passion sharing is important, but all employees' inclusions in decisions are equally important.
As a result, they include everyone to decision meetings. This makes the employees connect with the organization in the most proper way.
The personal intimacy develops that strives to extract more productivity from the employees. Inspirational Leaders practice inclusion in their organizations to gain better results from their employees.
It is achieved by organizing all decision meetings, including everyone in the office, to analyze the given situation.
4. Inspirational Leaders have good foresightedness skills.
Leaders are needed to manage the team according to the organization's needs from time to time. It is not an easy task in any respect. Managing the team and it's needs is a tedious task. The leaders have to be more focused while managing things.
No weather lasts long; neither does the weather of the corporate world. There might be chances of crisis in the organization at some time. The Inspirational Leaders should have a clear foresightedness to see the crisis coming it's way. They should prepare themselves and their team to survive the crisis least effectively.
Foresight helps the Inspirational Leaders make the proper decisions before the crisis hits the organizational teams.  The decisions are made to avoid bad mishaps that would devastate the company's integrity and cause loss.   Moreover, this leads the team on more progressive paths where the employees are more productive.
5. Inspirational Leaders are committed to their work in all possible ways.
A good Inspirational Leader is always committed to his or her work, duties, and responsibilities.   All employees always praise this type of Leader.
Inspirational Leaders who are committed to their work are also attractive in every way. The other employees learn from them about commitment and working on it effortlessly. In this way, the Inspirational Leaders inspire their fellow employees to do better in their jobs.
Further, the commitment earns the Inspirational Leaders the respect and dignity of other employees of the organization.  These leaders always stick to their commitments and complete them. This inspires the other employees in a good way.
6. Undying hunger to win
Inspiration leaders comprise an undying hunger for exceeding expectations. They tend to successfully and dexterously complete their promises and tasks that channelize inspiration into their team.
This undying hunger is consistent in such leaders. You can notice that such leaders incorporate a natural zeal and the zest for learning and unlearning to gain more knowledge and updated information.
7. Be a source of inspiration
Inspiration leaders and their leadership behaviors play a very significant role in being the source of inspiration for their team. Such leaders work upon their team members' root levels, analyze their key skills, and empower them by inspiring their powerful skills.
This way of leading is very useful in generating enthusiasm for other members. Inspiring leaders are quite dexterous in acknowledging human behaviors, positives, negatives, and efforts on a personal level that inspire teammates quite effectively.
One such example is Mohandas Karamchand Gandhi, who started to Quit India and the famous Salt Walk movements to inspire Indians for using indigenous handicrafts and products.
8. Persistent by nature
Inspirational leaders are also persistent. Persistence in leadership revolves around doing consistent and result-oriented hard work.
With the help of persistence, inspiring leaders overcome different challenges associated with staying motivated, empowering the team to be focused, and balancing the organization and people's needs. Persistence lets the leaders keep up their work and never give up.
9. Understanding and owning up to your drawbacks
An inspiring leader would never shirk away from his or her responsibility. They own up their drawbacks or mistakes, and then they make the necessary amendments.
Inspiring leaders believe that no one chokes to death on their pride by apologizing.
After going through 9 top qualities of an inspirational leader, let us now delve into different upsides that inspirational leadership might offer-
Benefits of Inspirational Leadership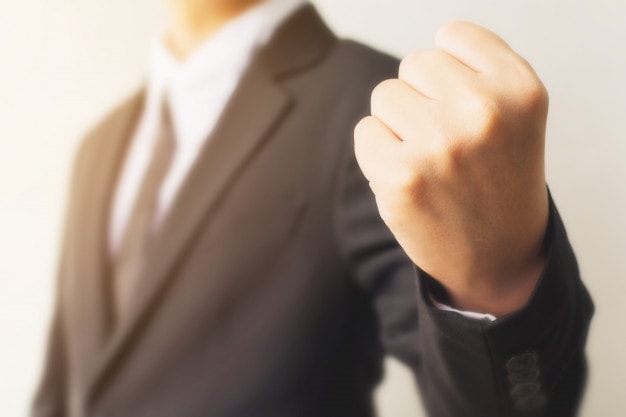 Inspirational leaders are very useful in empowering others to develop a passion for their work and the best ways to accomplish their goals
Inspiring leaders generally invest in developing the talent of those around them
Through their commitment to the work and values, an inspirational leader can empower a business to flourish its values across the whole organization
Success rates of the teams that have an inspirational leader are always high in meeting business goals. Such leaders are adept and authentic in aligning their work alongside the values of their team
An inspirational leader would always encourage others in setting up ambitious goals and accomplishing them in a consistent manner
Inspirational leadership is also quite useful in increasing engagement by promoting a clear sense of purpose across their team that lets every member understand their value in the process
Inspiring leaders are quite pivotal in ensuring a committed workforce in an organization
Final Thoughts about an Inspirational Leader!
Inspirational leadership is essential for every organization.
It pushes the other members of the organization to do better in their roles. Ultimately, the organization earns profit from inspirational leadership.
The Inspirational Leaders should have qualities to sustain their inspirational leadership qualities throughout their corporate journey.
How important do you consider an inspiring leader's role in motivating a team and optimizing success rate? Share your views with us in the comment section below.
Liked this post? Check out these detailed articles on
Topic of Leadership
Alternatively, check out the Marketing91 Academy, which provides you access to 10+ marketing courses and 100s of Case studies.