Key opinion leaders are influential individuals who have the capacity and means to affect the opinions, perspectives and views of other individuals. The main task and aim, in this case, is to convince people regarding the fact that what you provide is the best and this is where their search must end as it is the best. This is what a key opinion leader (KOL) does in the field of marketing and management.
It is all about persuading and then selling your product. It is often very simple to launch new products into the market at competitive rates with fancy features. But, it quite difficult to make people buy something and actually part ways with their money.
This is when a key opinion leader is expected to lead the way and weave his magic of words and tactful marketing strategies to make the product sell. The very next question that comes to mind after knowing what a key opinion leader does is that who is he and how to become one?
Well, the answer is very simple. An influencer can be a key opinion leader. It is essential to shape the thoughts and mindsets of others. Thus, any individual can do the task through columns, social gatherings, blogs on different social media platforms, speeches, strong images and videos on his handles and other means of mass media.
A great change in trend these days that has been noticed in consumer behaviour is that more and more people are flocking to reviews and feedbacks from common masses rather than the well-paid celebrities who often end up stating what they're paid for. It comes as no surprise that every company now needs an efficient key opinion leader if they wish to survive in this ever-increasing cat race of the world.
A KOL may be needed to broaden the communication base and network, use search engine optimization (SEO), guide dynamic public relations, connect to the target audience and potential buyers, bring about new and creative marketing techniques and efficient advertisements.
How to decide on a Key Opinion Leader?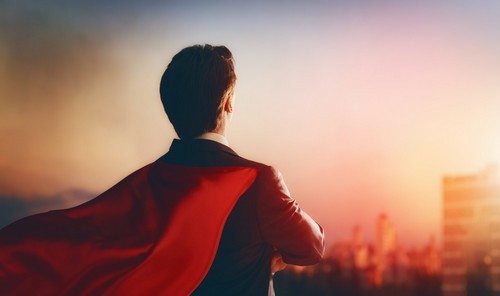 The very first step while deciding on a key opinion leader is to thoroughly study all that the market has to offer. This means that it is always wise to compare several influencers instead of just hearing about one and sticking to him or her. You must make a deep analysis of facts such as the influencer's reach, his target audience and how relevant he is with regard to your company and product.
A KOL's success totally depends on how dense his network or outreach is. The influencer's style and work ethics, as well as engagement with other companies, should also be kept in mind because everything has a collective impression on the mind of the viewer sitting on the other side of the screen of marketing means. It is imperative to remember that novelty and uniqueness attract attention.
The KOL must be able to come up with new ideas and explore different avenues. Everyone knows of methods such as newspaper advertisements of catchy jingles on television and radio. But that's becoming old school now. The challenge is to bring about change. It is time to meet the new age youngsters who get bored very easily so getting the attention is the main task at hand. How to go viral and get positive publicity is one big question.
The key opinion leader must be up to date with latest apps as well that are being downloaded. A classic example of this would be Musical.ly. youngsters have actually become celebrities over time with this application. The latest challenge by Spykar jeans named #moveslikeynr also gained popularity and lead people to know about the company and make purchases.
Bloggers and collaborations with them are rapidly becoming popular and is now an established market. KOLs must not be viewed as expenditure but the reliable investment.
Pro tip for connecting with top key opinion leaders

Well, as a part of the management of the company or the marketing head, you may want maximum benefits for your company. But, this may not be the aim of the key opinion leader that you have picked for your company.
It may so happen that the influencer is more concerned with broadening his base of audience and establishing his name. this is one thing which is never truly known or disclosed in the open. Thus, a shrewd way of handling the situation is by providing scope to the influencer to fulfil his aim as well as yours in the long run. You may approach an influencer with a pre-determined strategy in mind.
This means that you will only need him to make use of their expertise to the extent of his face value and audience outreach. This may be a unique idea which will, in turn, make the key opinion leader more famous and well-known. This tactic is bound to improve your relation with KOL and lead to more connections with other influencers. It's a win-win situation for both the parties!
The KOL is a liaison between the company and the audience or viewers. This means that his actions and promotions have a direct relation with the functioning of the advertisement team, public relations department and use of essential tools such as search engine optimization. These are all very important to know and understand what pulls the crowd and how to increase activity on posts.
For those who are aspiring to be influencers, the knowledge of SEO can be very enlightening and life-changing. It allows you to identify not only the topics for posts but also learn the keywords and phrases that are to be used to ensure engagement with content. Vital other key tasks may also include indexing on Google Webmaster and image optimization.
Marketing is a small field but a rather vast sphere which encompasses several activities that need to be done from time to time. It is promotion coupled with in-depth market research and knowledge. You never know what works for a certain section of consumers so, it is necessary to keep experimenting and trying.