Project portfolio term is used for referring to a group of projects and procedures that are chosen, channelized, and managed by any organization. It is deliberately used for propelling the hierarchical objectives of any organization.
Project portfolio management empowers managers to have better analysis and supervision of projects so that they can have close tabs on the adept channelization of different projects. The discussions involved in this are mostly about the anticipated returns and risks associated with different projects and the general business objectives.
Along these lines, portfolios are managed in a way to optimize the rate of return.  This article will take you deep into the world of project portfolio and help you understand the right ways of managing projects. We will also cover some of the best project management tools. So, let us get started-
What is Project Portfolio?
When an agency or a company has a vast record of projects in its undertaking, they tend to refer to a similar project that they had worked on in the past.
A well-documented structure of every project is necessary to ease the process of choosing similar-natured projects or clients coming underway. A project portfolio is required so that an organization can better handle itself by providing an overview of all projects and defining the priority of the organization.'
A portfolio can be a collection of products, assets, investments, or other things. It helps establish a standardized approach to handle different projects by an organization.
With a well-defined project portfolio, an organization can be leagues ahead of others in understanding their objectives, perspective, and where they stand. It most importantly provides a strategy to choose projects that can help the organization achieve its objectives strategically.
How Do We Create A Project Portfolio?
To create a project portfolio, the first step should be to snip off any steps in a project that can create problems, that is, problems occurring in project-by-project decision making.
It is to be noted that a shift of focus from the project to the project portfolio is required. It is to ensure that organizations apply skills, tools, and knowledge to collect projects from sources like spreadsheets, project managing systems, project participants, project managers, or even the project accounting systems.
Keep looking for the objectives of your organization over a week, month, or even a year.
The project portfolio should include details about who, what, when, where, why, and how the organization has undertaken it. It should also have the exact beginning and end dates mentioned.
However, a project inventory includes all the proposed, underway, or planned projects of an organization. It is wise that most organizations will mention ongoing and proposed projects in their documents. Every aspect of the project should be mentioned- including the information that will be important to find specific information needed for project screening, prioritization, and evaluation.
All the information should be updated regularly to stay up-to-date with the organization's consistency. Ensure every project manager, program managers, and departments have separate project portfolios documented in updated formats not to mislead anyone with wrong data. It is not an absolute necessity to include every project in the project portfolio.
Ensure that your projects are classified into several types like the size, purpose, location, skills required, client, sponsor, infrastructure, and stage of the project life cycle. Always obtain the critical information of each project with their past, present, and future costs planned and enlisted.
What Is Project Portfolio Management?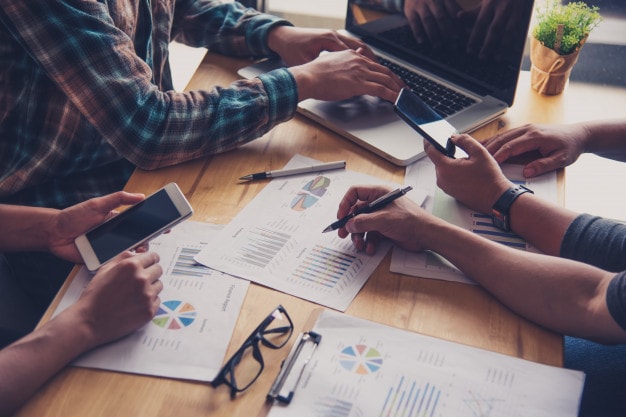 Project Portfolio Management is the art of dealing with one or more interrelated, dependent, and connected projects of an organization to acquire strategies to reach desired goals and objectives.
It gives us a broad spectrum view of all the projects grouped to measure the amount of priority and to sequence the project for maximum investment return. Project Portfolio Management includes the processes, methodologies, and technology used by a manager of a project or by the project management offices.
Project Portfolio Management is essential for the analysis of projects in compliance with the budget and timeline. It is the job of a project manager to practice Project Portfolio Management (PPM) and give attention to areas of interest like the costs and schedule to maintain projects.
PPM effectively bridges the gap between implementation and strategy. PPM is significant to predict which projects can produce higher Returns of Investment as well as predict the risks that are associated. It helps a team to work better after being well-informed.
PPM is a way to achieve high-value stakeholders and enable these stakeholders or clients to witness the big picture, gather feedback consistently, and understand the techniques of managing and mitigating risks. It is a document that keeps the company's objectives, accountability, and governance left open before your stakeholders, keeping things transparent.
Project Portfolio Management plays a key role in adjusting the desires of an organization with the available resources. This infuses authenticity into the planning procedures of the organization. PPM empowers enterprise-wide planning and resource allocation.
Project portfolio management is beneficial in enabling an organization to see all the activities that are seeking different resources. When such activities are characterized, spending plans and resources are designated, and timetables set up.
Project Portfolio Management & Project Management- The Difference
Project management is the management of a project which is has a start and endpoint. The goals of a project are defined at the beginning to achieve them. Thus, the monitoring and planning of a series of processes to achieve goals are called project management.
Whereas, Project portfolio management enlists how all the projects reached their desired goals and if they were successful or not. It helps to choose similar natured projects which have generated a higher Return of Investment.
One can conclude that project management is a subset of PPM as it requires one to meet the company's goals by understanding and studying past projects that were a success.
Let us now have a look upon different advantages of Project Portfolio Management-
Benefits of Project Portfolio Management
The optimized success rate in project delivery
Result-oriented decision making
Dexterousness to organize and prioritize high-value projects
Abilities and better planning to avoid overspending
Ability to manage risks and challenges adequately
Effective remove of inefficiencies
Next thing that you should be aware of while understanding PPM is different terms associated with the process, so let us go through them-
Key Terms associated with Project Portfolio Management
1. Portfolio Management
It deals with controlling a portfolio of projects to ensure they line up with the general key objectives and goals of a business.
2. Project Management
Making plans, executing, observing, and giving reports on a project, all the way, incorporating controlling costs, scope, and schedule is project management.
3. Project Management Office (PMO)
The group inside an organization that is entrusted with keeping up norms for project management inside that organization is PMO.
4. Portfolio Manager
An individual who is responsible for managing a project portfolio or portfolio of portfolios is understood as a portfolio manager.
5. Program Manager
An individual who is answerable for managing a program is the program manager.
6. Project Manager
Individual entrusted with managing a single project and project group through all project stages- planning, execution, observing, and the conclusion is the project manager.
7. Change Control Management
The process to distinguish and effectively react to change in a project or portfolio we understood as Change Control Management.
8. Portfolio Reporting
Making graphs, charts, and other reporting documentation to impart progress and other portfolio measurements.
The process of identifying and settling risks before it occurs or managing risks once they occur is understood as risk management.
The process of designating resources for the life cycle of a portfolio is resource management.
11. Pipeline Management
Making choices for assessing and choosing which projects to finance that line up with an organization's strategy.
12. Financial Management
Understanding the unique risk of each project and utilizing this information to settle on choices over the whole portfolio is financial management.
The Five Processes of Project Portfolio Management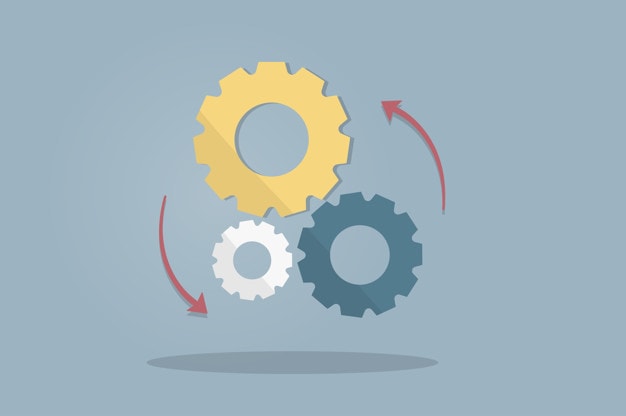 There are steps to a proper Project Portfolio Management which needs the perfect balance between budget, risks, skills, time, and other ways to execute a project in portfolio efficiently with lesser expense while not losing quality. This is possible if five steps or processes are gone through-
1. Change the Control Management
It helps recognize and prioritize change of requests like change in operation, regulations, future requests based on demand and budget.
2. Risk Management
It helps you to identify all the impending risks in a project in the portfolio so that you can create different contingency plans of levels to respond to different types of uncertainty.
3. Financial Management
All the finance for the project in the portfolio is looked through to understand the kind of budget that will be needed for a proposed project. It helps the organization to understand its strategy, objectives, and goals.
4. Pipeline Management
This helps the organization gather project proposals in a pipeline to decide which project they will execute and how the project they choose can benefit their organization. They have a better portfolio and meet the organization's goals and objectives.
5. Resource Management
If one efficiently and effectively uses the resources, equipment as well as the people of an organization, it can lead to better results of projects.
Who Needs Project Portfolio Management?
An organization, industry, or agency can benefit from Project Portfolio Management to gather a better perspective of the agency's decision-making skills, risk management, and the choice of project to generate a high Return of Investment.
With a proper strategy of Project Portfolio Management, one can reach the agency's goals and objectives. Without a multi-project management approach, an organization will tend to refuse to work on several projects simultaneously and lose potential clients.
Adopting Project portfolio management helps an agency make sound decisions as the focus is upon the agency's goals, efforts to bring changes, and making proper schedules, generating a higher Return of Investment, and seeing the big picture of the future.
Now, in the final segment, let us have a look upon some of the best tools that can help you in managing project portfolio-
Best Project Portfolio Management Tools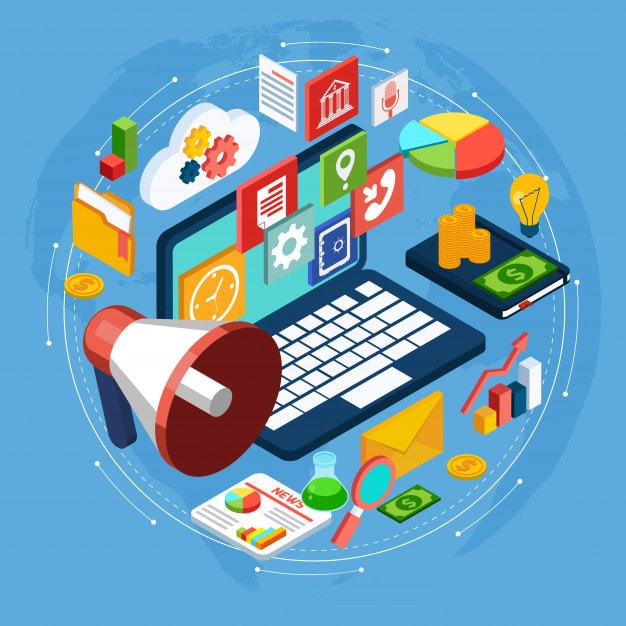 Different tools can help in project portfolio management, so let us have a look upon these right away-
1) Online Gantt Chart
The Online Gantt Chart of ProjectManager.com enables you to organize and link projects over your entire portfolio and keep tabs on their development. It can hold thousands of tasks along with data from Excel, plus it lets you integrate MS Project in your system.
2) Resource Management
It is quite useful in assisting with adjustment resources over a portfolio of projects. Through this, workloads can be tracked by using timesheets and resource allocation facilities. You can also customize them as per your requirements, different leaves, etc.
3) Real-time Dashboard
The real-time dashboard of ProjectManager.com lets you enjoy the instantaneous management and delivery of the portfolio progress. It lets users collect projects and portfolio metrics in a split second.
4) Reports
It enables users to generate reports with a single tick, regardless of whether that is recorded information or custom reports. These reports are computerized, and you can get reports for status, workload, timesheets, project fluctuation, issues, and costs, etc.
5) Project Groups
By using this tool, you can make groups of projects for any portfolio or portfolios inside portfolios. By creating a group, it lets them have their unique real-time dashboard, online Gantt charts, and reports.
Final Thoughts!
On the concluding note, we hope we hope you would have understood what project portfolio is and how project portfolio management can enable project managers to optimize their outputs.
We also hope the tools shared here will alleviate your task of managing project portfolios.
In case of any doubts, feel free to ask us in the comments.
How important do you consider project portfolios in business management for an organization?
Liked this post? Check out the complete series on Project Management