Design thinking can be understood as an iterative procedure in which problem-solvers endeavor to recognize the requirements of the clients/users, challenge their suppositions, and reclassify the current problem to recognize different methodologies and solutions that probably won't be evident with their basic level of comprehension.
For making robust and customized products for the target audiences, it is fundamental that business owners comprehend their necessities. With the help of design thinking, companies and their design team get empowered to observe and develop compassion for their clients.
By being iterative while designing, this kind of thinking compels designers to scrutinize the problem, presumptions, and results again and again until a human-focused design-led solution comes out, which is then prototyped and finally tested. If necessary, the whole procedure is again repeated until each of the stakeholders are persuaded about the convenience, usability, attractiveness, and marketability.
Forbes Magazine considers the 'Design Thinking' like The Big Trend of the contemporary years.
All in all, design thinking is associated with innovation utilizing an organized and well-structured analysis of explicit difficulties in a specific procedure or industry. It is tied in with making outcomes that serve customers, extensive market, and the business in the most elevated and best-suited style.
This post will take you deep into the world of design thinking and help you understand how you can use it for optimizing favorable outcomes. So, let us start unraveling the world of design thinking-
Introduction to Design Thinking
Everyone in the world always has a new thought or idea which they feel is new and innovative. But what makes your plan stand out from the others?
Design thinking is a creative decision-making and problem-solving process assisted by a set of skills and a structured process. Design thinking is most advantageous for organizations and businesses which serve the people's needs.
Different sectors of society use designs in their unique way. Models are used for construction, business structure modeling, AI development, and many more business activities. If you are a part of the commercial organization, design thinking is the critical component that will help you reach your goals.
The design thinking procedure with its components of open idea generation along with multidisciplinary coordination, prototyping, implementation, and steady refinement is a great way to deal with taking care of different sorts of business problems.
It is a user-driven methodology that also comprises project-based work-process along with deductive, inductive, and abductive reasoning joined with the joint effort of the group. Rather than concentrating exclusively on examination, analytics, and thorough quantitative investigation, the objective of the design thinking is to create ideas based upon the users' needs and inclinations.
The thinking process includes a practically anthropological understanding of how the target audiences will see, communicate, and utilize the product or service and what the best ways are to upgrade the associated activities and responses.
As an ever-increasing number of businesses like Proctor and Gamble, Apple, Philips Electronics, General Electric, Nike, and Levi Strauss become more cantered around for the design thinking approach to deal with critical thinking and problem-solving. It has become inevitable for business colleges to design a curriculum that consolidates design.
However, by the end of this post, you will get to know all the key traits associated with design thinking. Let us now have a look upon the steps involved in the design thinking-
Steps involved in Design Thinking
Thought each brand or web-design company has its methodology towards the design thinking, the truth of the matter is that pretty much every method is comparative. Fundamentally, there are 6 most appropriate steps involved in this process-
Investigating, researching, and sympathizing with the target audiences
Characterizing client or user needs and their issues
Ideating for inventive or innovative arrangements or solutions
Prototyping
Testing
Executing and implementing
Importance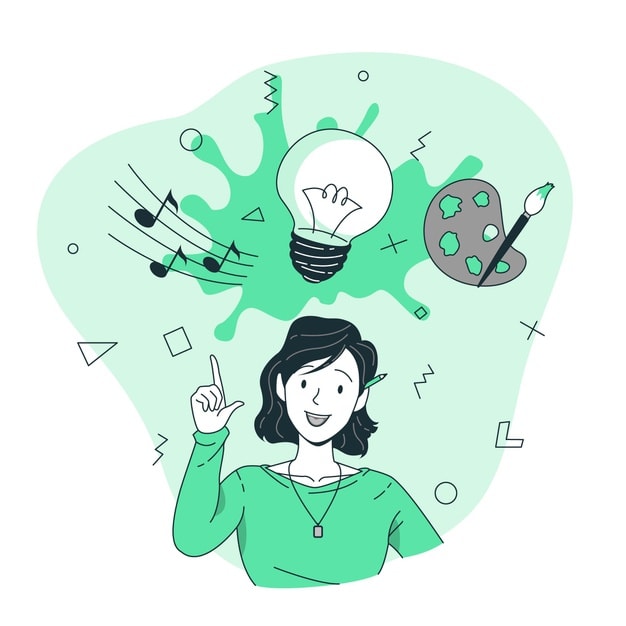 Design thinking is always centered on a set of data. This data can be for a product, a strategy, or merely a task. It may seem trivial to most people, but design thinking has led companies like Google and Apple to reach their current market positions.
But why should people break their routine and implement design thinking into their organizations? Design thinking has numerous application-based advantages that help a business thrive in the market.
Ideas and data alone will not solve problems. Design thinking links data and its available uses to create useful and practical solutions to problems.
With design thinking, companies can generate perfect high-speed solutions without compromising the efficiency of the process. Quick problem-solving is a highly preferred skill that users search for in an organization.
It is also a promising way to develop a product or system by leveraging mutual expertise and knowledge to establish shared ground amongst your team.
Design thinking acts as a ladder between a company and its pioneering innovation. It encourages out-of-the-box thoughts and assists in solving issues in a manner never done before.
Advantages 
1. It is comprehensive & holistic
Design thinking includes the number of individuals from a wide range of offices. With more and more number of contributions from different individuals with changing degrees of abilities and expertise, more points of view for handling the current problem occur in design thinking.
2. It is logical and scientific
Such type of thinking requires investigating how audiences connect with items and looking at the conditions in which they will utilize the product or service. This way of thinking involves exploring questionable components for uncovering inventive methodologies for solving problems.
3. It is non-linear
The designing team can utilize the outcomes at each step to survey and analyze their notions, lessons, and results because of the non-linearity of design thinking. This reclassifies the issue and opens doors to new experiences that can further be utilized for showing up better choices.
4. It is for everyone
This form of thinking is best-suited for UX/UI companies, freelancers, inventive employees, leaders, managers, and all others who wish to take care of a wide scope of issues.
5. It empowers testing
Design thinking suggests performing a wide range of testing for reexamining solutions again and again.
After going through all the benefits of design thinking, let us now understand what features does a design thinker comprises?
Who is a design thinker?
Any individual who typifies the below-given features can be considered as a design thinker-
Concern for people and the ambiance they work in
The propensity for multi-tasking or multi-functionality
Love for cooperation and teamwork
Capacity to envision
Foundational or systematic vision
Arranged to utilize language as a supporting tool
Anyone comprising these qualities will have the ability to be a design thinker. Different stages through which such way of thinking proceeds further are-
The Different Stages of Design Thinking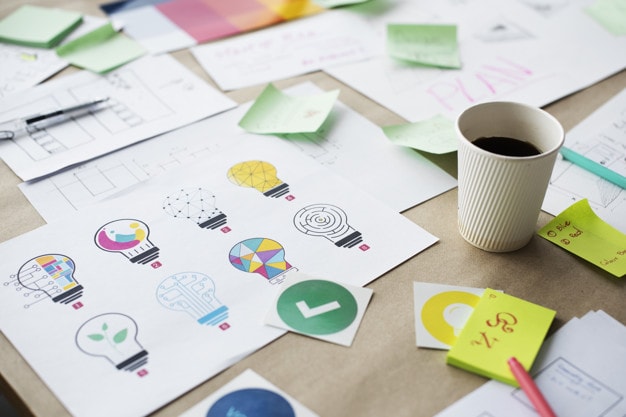 Five stages of design thinking need to be strictly followed in order.
These six stages are the stepping stones for every organization which aims at accomplishing the skill of proficient design thinking. Each step should always deliver an answer to the particular question it aims at answering.
1. Empathize
The primary step is to identify the problem. It involves extensive research about what your users need and feel. It is essential to spot areas of inconvenience for users while also understanding what needs to be changed.
The goal of the empathizing process is to answer the following question:
"What do my users need in my product for them to be satisfied?"
2. Define
After identifying the needs of your users, classify these needs, and determine the different opportunities available. These opportunities must be detected after correctly analyzing the set of data that you have gathered.
The list of requirements and problems must be categorized for a clear understanding of the procedures to be followed.
The main goal of the defining process is to answer the following question:
"How can we define the needs of my users in a commercial manner?"
3. Ideate
The opportunities you define must be beneficial to your end-users as well as your organization. To ideate is to think innovatively and develop the best possible solution after analyzing all perspectives and alternatives available.
The main goal of the ideating process is to answer the following question:
"How can I produce the best possible solution to satisfy my clients in the most innovative way possible?"
4. Prototype
Prototypes are an experimental design that starts the process of transforming your innovative ideas into a tangible resource. Building prototypes involve creating a low-scale and cost-friendly version of the final product.
The main goal of creating prototypes is to answer the following question:
"How can I investigate the ideas generated for its real-time applicability?"
5. Testing
The final step is to test the prototypes and build the next version based on the results of testing. Testing is helpful to understand the functioning and operating feasibility of the product.
The main goal of the testing process is to answer the following question:
"What components of the product require changes to improve its quality and meet its standards?"
All stages of Design Thinking are mandatory to produce the best possible outcome. Sacrificing or skipping any step will hinder the growth and development process of any organization aiming for excellence.
Key Elements of Design Thinking
Design thinking is not just a skill you develop; it is an advanced thought-process that you can have. Several elements of design thinking make it mandatory for all businesses to implement design thinking in their planning and development stages.
1. Being future-oriented
To begin with, Design thinking is future-oriented. It involves collecting data from the past and analyzing it to implement future processes based on this data.
2. Comprising ample research
It is also crucial to always conduct ample research to be sure about the validity and credibility of the data. If the research process is not undertaken faultlessly, it will rupture the fundamental building blocks of the final product.
3. Offering better adaptability
Design thinking helps an organization adapt itself to serve the public in a better and ingenious manner. It identifies the needs of the users and fulfills them.
With a rapidly advancing business environment, every company must attempt to improve their products to make sure they match the industry standards. A company is only as good as the needs it satisfies.
Use of Design Thinking by Contemporary Businesses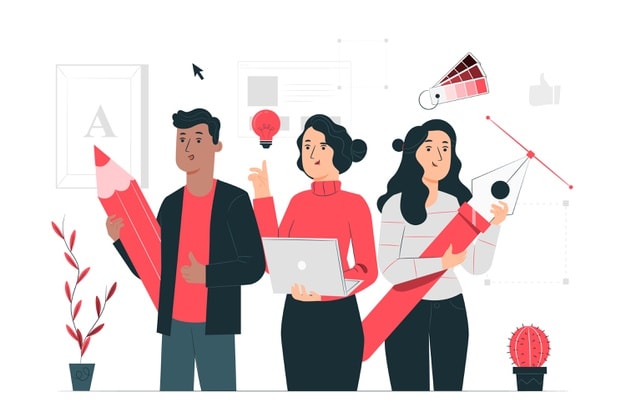 Successful inclusion of design thinking is obvious in various top-rated businesses around the world. The company that has seen great success from an establishment based on design and design thinking is Apple Inc.
Apple has persistently bested analyst figures and produced a profit in every quarter regardless of a weakened economy and the presence of various less expensive substitutes.
The VP of Product Design at Apple, Jonathan Ives, guarantees that the attention on design is an inspiration to make a product that is basic, instinctive, and satisfies a desire of the target niche.
While working with Apple's enigmatic CEO Steve Jobs since 1997, Ives and the team have made products that have transformed Personal Computing, Music Industry, and the Smartphone world.
All in all, design thinking can be used in businesses of all shapes and sizes. The main objective is to step outside the traditional way of thinking and tackle an issue or a task with a design thinker mindset.
When the business colleges and lading firms begin to recruit, employ, train, and depend on design thinkers, consumers across the globe will see the immediate advantage with better-designed products and services.
Final Thoughts!
Design thinking is a state of mind that should be engraved into every management process of an organization. This style of thinking is the bridge that connects users and companies. If the product of a business is not created after following the stages of design thinking, it is bound to fail in the market.
Design thinking may not be the only requirement for companies aiming at creating innovative solutions or products for their users, but it is a critical element in this process.
Without following the stages of design thinking, companies that wish to thrive will eventually run into a brick wall. Design thinking is a rewarding skill to have for businesses in a competitive market.
On the concluding note, we hope you would have understood that design thinking is critical thinking, problem-solving, and iterative procedure. Designers, as well as leaders to anyone who have an affinity for taking care of issues and solving problems, can opt for design thinking.
With the help of this, all the stakeholders will be able to dig deeper to come up with better designs for upgrading the user experience by examining how users associate with those products and services in various conditions.
Liked this post? Check out the complete series on Management