Organizational dynamics is defined as a process that helps to strengthen resources and boost the performances of employees continuously.  It is how a company learns to manage as well as promote strategic management, business practices, and organizational learning.
Meaning
Organizational dynamics is a cross-discipline concept that is concerned with organizational behavior. It deals with how people behave in a workplace in group settings. It has been proven that the behavior of employees varies when in group settings and private gatherings.
Organizational dynamics describes the pattern of movement over a more extended period through the interactions between people of the organization.  It is also about the corporate strategies and its purpose over time and how the managers execute strategy and manage an organization.
Organizational dynamics is defined as an integrative process that should be implemented during a comprehensive approach so that the organizational development process can manage to cooperate and participate effectively.
Importance of Organizational Dynamics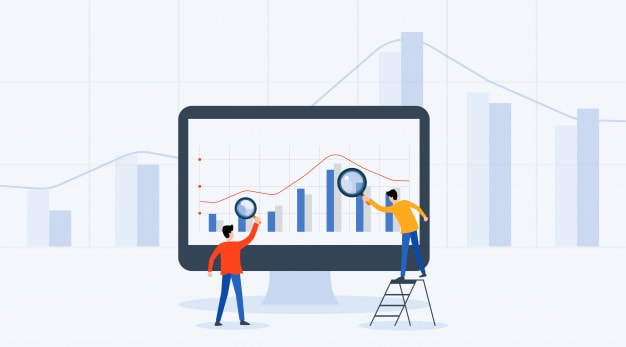 The concept of organizational dynamics is used to help organizations in sectors like business, education, healthcare, finance, retail, manufacturing, etc. It is a comprehensive approach that is very effective in building as well as strengthening the viable relationship between employees and the employers, suppliers, and independent operators and franchisees and franchisors.
Organizational dynamics can be described as a unique approach of a business organization that has a hand in motivating and inspiring high-performance cultures. It emphasizes the people first.
Organizational dynamics are being used in most industries and at almost all levels of business enterprises to solve operational challenges, bring employees together and improve relationships. Organizational dynamics helps to
Understanding Organizational Dynamics and Human Resource Management
Human resource management is the heart and soul of organizational dynamics. It deals with boosting employee performance as well as controlling and monitoring specific business functions. The managers are given proper training to improve organizational and employee effectiveness by implementing HR management principles and behavioural sciences.
Remember the role of a project manager is significant as it has a direct impact on the overall performance and dynamics of an organization. He is the one that ensures integrated cost controls and financial monitoring that has an immediate effect on the financial health of the organization.
Successful managers will ensure quality with the help of progress management, communications, and effective planning that mitigates risk factors. These managers will have a hand in creating open forums to empower shareholders, employees, and vendors so that relevant information can be shared with one and all.
Elements of Organizational Dynamic
The essential elements of business activities that have a profound impact on the organizational dynamics are as follows-
Effective planning needs the management to define the divisions and departments as per their structures. It is the managers that set up measurable goals that will have the capabilities of identifying future actions and decisions. Organizational planning includes expense management, revenue forecasts, production scheduling, and inventory control and these plans and activities are used effectively by the managers to lay the groundwork for regular duties
The second element of organizational dynamics is goal execution. The process includes implementing the expected deliverables and later evaluating and following them up to identify any inefficiency. To accomplish the objectives of goal execution, the manager has to allocate responsibilities and resources to the employees in the organization based on their skills, know-how, and schedules of work
The third element of organizational dynamics is leadership. It includes commendable foresight and a hands-on approach to boost the performance, knowledge, and innovation of the employees as well as the productivity of the organization.
The fourth element of organizational dynamics is resource control. The process includes establishing effective systems by the management to gather data and information that will help in determining whether the organizational goals are met or not.
Functions that have an Impact on the Organizational Dynamics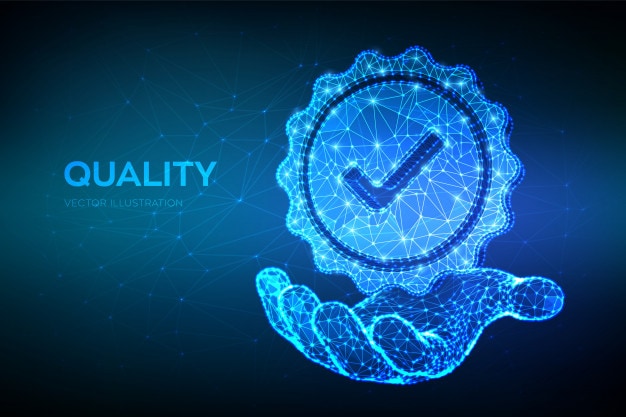 A business entity needs a positive work environment so that every employee can give their best and boost the individual as well as organizational dynamics of that place. A small business must function smoothly so that it can show profit margins.
It is a fact that some business functions can harm business activities. Hence, it becomes essential that the management recognizes such events and take appropriate action plan so that the organizational dynamics remain unchanged in the workplace.
1. Quality Control
This is a crucial business function because an organization has to set up quality control measures so that the employees can bring out the best possible qualitative work.
The management appoints a quality control supervisor to check the work that has been produced and identify any related issues and problems. This is no doubt an effective measure to boost the quality, but it also harms the employees. Some of them might not be comfortable with the idea that the supervisor is keeping tabs on them and their workflow, and this can cause dissent and disharmony.
It is effortless to change organizational dynamics when things do not go in your favor or to your liking. The environment which at one time inspired cooperation and teamwork can easily be replaced by suspicion and resentment via a critical business function and that is quality control.
2. Productivity Improvements
Business entities will try to maximize their production to boost their sales figures and ultimately, revenue margins. For this purpose, it becomes essential to initiate measures that will include penalties as well as bonuses. The management even implements necessary processes and appoints a workforce to monitor the production and related operations closely.
This will help to understand the relevant issues so that measures can be taken to eliminate or minimize them. The employees often misunderstand the reason for these measures. It seems intrusive to them and this is why some try to resist and put obstacles in these efforts. It has the power to cause a rift and disrupt the organizational dynamics.
Thus make sure to take the employees in confidence while implementing productivity improvements so that the employees' keep on working in a friendly environment and the business can avoid reluctant and disgruntled employees.
3. Cost Controls
The primary reason for establishing a business entity is to earn profits, and the best way to do so is by boosting sales and minimizing costs and expenses. A business needs to control its costs from day one so that they do not go out of hand and remain within the framework. The single most important expense is the payroll that a business has to pay its employees and workers as salaries and wages.
In several cases, it is seen that a business entity will try to cut down on extra and unnecessary expenses like overtime and take cost control measures like cutting down on wages and salaries.
This can spread discontent and fear amongst the workforce and result in unproductive behaviour, for instance, minimized efficiency and productivity. Thus cost control measure can be a disaster and result in unfavorable organizational dynamics if not handled in an efficient manner
4. Staff and Professional Development
An essential function of a business organization is to provide learning and training skills to the employees to enhance their know-how and boost the levels of efficiency. This positive effort on the part of the organization is not a welcoming effort for every employee.
No doubt some will give it a thumbs-up, but numerous employees will consider it as a burden they will have to bear. For such employees, it is not a choice or a suggestion but an order.
It is up to the management to make it clear to its employees that these are professional development measures that will improve the skills of the employee and help him in reaching a step high in their career ladder. Recognize the fear and uncertainty of the employee as he might not be comfortable in handling new technologies, and this is why he has been against the training movement.
Reassure your workforce and make sure to take them in confidence if you are interested in maintaining a positive environment in the workplace that will not disrupt the organizational dynamics.
Organizational Dynamics – A Graduate Program
The study of organizational dynamics is now in high demand in various industries. An individual needs a Master of Science in Organizational Dynamics Degree to apply for a related job in any organization.
This is a significant degree to have as it gives a person the necessary education to deal with the complex work environment. It will assist in understanding, evaluating, and creating positive changes that will boost organizational dynamics. The MSOD degree integrates research-based knowledge with organizational psychology, sustainable dimension, and leadership training to get a proper perspective on corporate culture.
It will help to learn strategies that will promote adaptive space, resilience, and agility in the workplace so that employees can cope with the evolving professional environment of this modern world.
The students are encouraged to take part in seminars so that they can connect with faculty members who are experts in their field. Participating in professional and social networking programs will help to enhance your capabilities so that when you join a job, your exterior will be polished and shining and will help in bringing the best out of you. Such courses have proved a landmark in a student's life as they have helped them in achieving their desired dreams.
The study of organizational dynamics offers in-depth knowledge of human behavior and how the employees can behave in critical situations so that the management can make preparations to counter it at the onset.
The individual with an MSOD degree is equipped to create customized programs for a company that will help it in meeting specific challenges successfully.
Liked this post? Check out the complete series on Organizational Management