Definition of flat organizational structure
Flat organizational structure is defined as an entity where the top management is in direct contact with the front-line salespeople, employees at the floor levels as well as the customers. In such an organization leadership is decentralized, and there is no role and responsibility of the mid-management levels. The purpose of a flat organizational structure is to have very little hierarchy so that everyone becomes adept at handling whatever work comes their way.
Meaning of flat organizational structure
In a flat organizational structure, the manager has more responsibility as the number of people directly supervised by him is significant and these people at lower levels rely on him for support, guidance, help, and direction. This type of structure is created to empower employees so that they can take independent decisions. This structure is best for small and start-up organizations as it is designed to minimize bureaucracy.
Characteristics of flat organizational structure
The features of a flat organizational structure are
Focus on the customers
Strong emphasis on teams and teamwork
Flexibility between units and jobs
Broadly defined jobs
Few levels of management
A decentralized management approach
Advantages of flat organization structure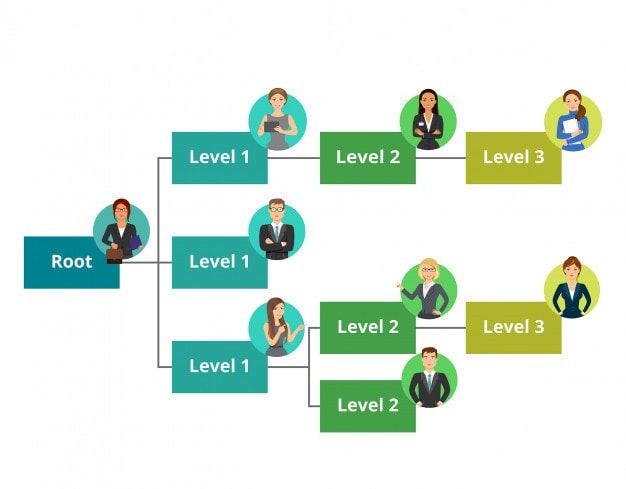 The benefits of a flat organizational structure are
Disadvantages of flat organizational structure
The problems of a flat organizational structure are
The chance of losing control is high – Flat organizational structure is not suited for large corporations where it is impossible to remove mid-level management employees. This type of model is problematic where the number of employees is vast as it is easy to lose control of the situation
Work-relationship is a struggle – A manager has the responsibility of too many people working under him. This becomes problematic as it is not easy to supervise them daily. Maintaining connections also becomes a bit difficult as the work responsibility does not give the manager enough time. This harms the work-relationship which starts to struggle within some days
Hinders growth – Change is somewhat tricky in a flat organizational structure as new opportunities may not be suited to this type of organizational structure. This may hinder the growth and cause upheaval in an organization
Creates power struggle – In a flat organizational structure, the employees are empowered to make independent decisions. As they do not have a direct boss to report to, then there is confusion and struggle for power due to proper clarifications
Motivation level is less – As there is very little room at the top, the climb becomes difficult. This is the reason why employees are less motivated
Employee retention is severe – Every employee wants to climb the ladder of success. In a flat organizational structure, there are not enough steps to conquer, and employees who are looking for promotions in terms of improvement in rank do not have a place to climb. The job satisfaction, for this reason, tends to be low in this type of set up. Employees prefer companies that will reward them with promotion, and this is why the retention rate is lower
Role confusion – In a flat organizational structure, employees have to undertake several responsibilities at a single time, and this creates difficulty in their minds about their actual role and accountability in the company.
The chance of errors is high – There is a significant dependency on the first-line workforce in a flat organizational structure. If they do not have the necessary expertise, then it can lead to errors and issues that can result in a loss for the company
Wasted time – A lot of time is wasted in flat organizational structure in ensuring that others are not duplicating the ideas of someone
Limits productivity – In a flat organizational structure, there is an assumption that every worker is going to give his best. There are very little supervision and no micromanagement. This often results in complacency and tends to limit productivity
How to ensure your flat organizational structure stays healthy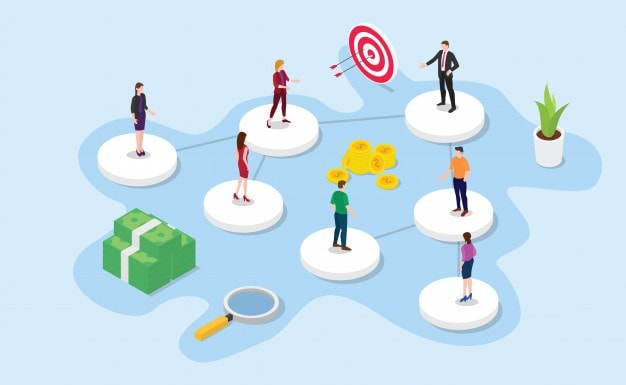 Take the following steps to ensure your organizational structure stays healthy
Liked this post? Check out the complete series on Organizational Management