Definition

Organizational leadership is defined as the ability of an individual or a leader to support the people around him and guide them towards achieving the goal of an organization. The leader should be an expert in his field and have the ability to command, guide and encourage people to move in the right direction.
Meaning

Organizational leadership is an integral part of business management that includes offering operational oversight and inspiration to achieve the overall corporate vision. It is a process by which a leader can influence other people in such a manner that they willingly and enthusiastically move towards the achievement of company objectives.
Organizational leadership is an approach that helps to decide what is best for an individual as well for a group as a whole. It includes setting goals, creating a vision, overseeing staff and working correctly with others. This field of work can relate to working on small projects with people who have the same outlook or working on large projects with corporations. Organizational leadership must see both the smaller and bigger picture for the welfare of the company.
Tips for effective organizational leadership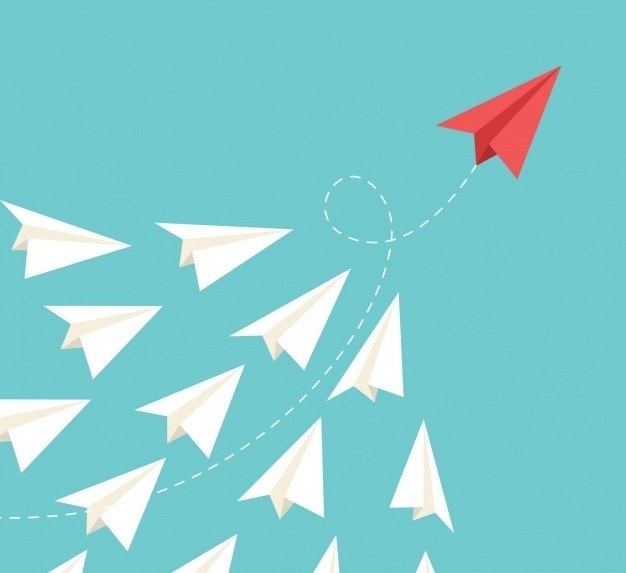 The suggestions for effective organizational leadership are as follows-
A corporate leader must have the ability to lead himself because only then can he lead others. His commitment to the personal and professional front should be absolute, and he should be a responsible role model for others to set a good example
Organizational leadership is about improving and boosting employee morale. The people in a leadership position must be acquainted with everyone around them. They must have the ability to motivate others so that others can display their commitment towards achieving organizational goals.
Organizational leadership encourages people to work effectively as a team. It makes sure that every individual in the group is working for the good of the team and not just himself. A leader should respect and support his team members and should not hurt the sentiments of anyone in the group. He must project himself as a part of the group and not just a figure of authority and above everyone else.
Importance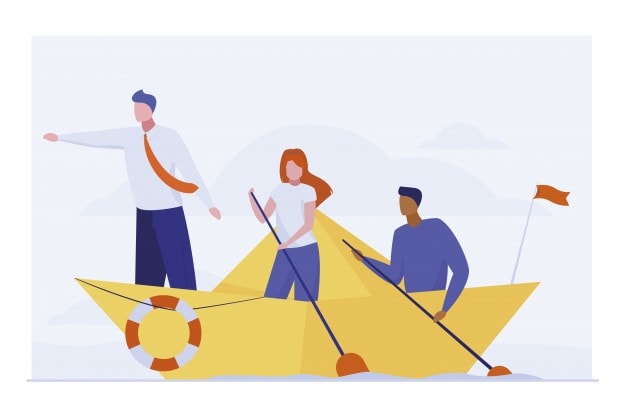 The importance of organizational leadership is as follows-
Organizational leadership improves employee morale and boosts his level of motivation by offering financial and non-financial incentives
Organizational leadership induces a change in an organization in a smooth manner without a lot of discontent and resistance
Organizational leadership explains the role and responsibilities of the employees in a clear and precise way. It resolves complaints and gives them their due by acknowledging their efforts and performances
Organizational leadership assist in initiating action as it helps to communicate the policies, vision and mission of an organization to the employees
Organizational leadership acts as a guiding force that supervises the work of the employees and provides necessary instructions and directives to achieve the set objectives
Organizational leadership maintains personal contact with the employees to understand the relevant issues and offer solutions.
Organizational leadership helps to build a positive work environment that can enhance growth in the company
Organizational leadership aligns the personal interest of the workforce with the goals and objectives of the organization to create perfect coordination
Organizational leadership assist the company in creating successors that can succeed him shortly
Styles of organizational leadership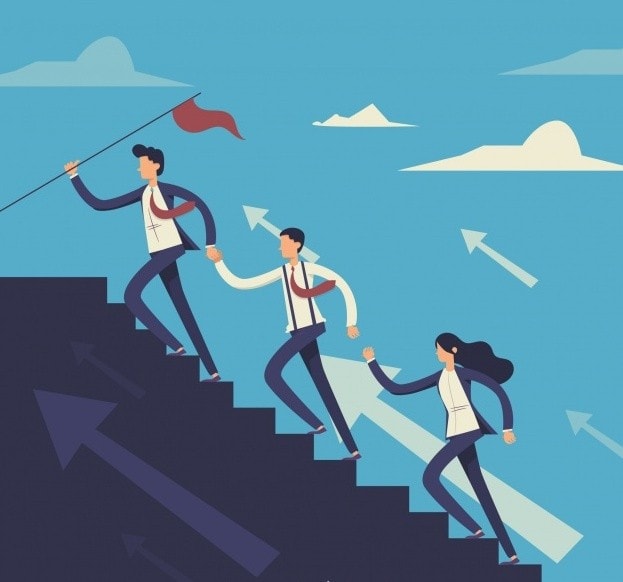 It is a fact that the organizational leadership style has a direct impact on the success of an organization. There is a style of business leadership that generally matches every type of personality that you can come across in an organization. To lead effectively, it is necessary to find a style compatible with your personality as well as those of your organization. Some styles of organizational leadership are as follows
Autocratic organizational leadership
An autocratic leader is one who has absolute authority in an organization. All the important decisions are made by him and the members of the company answer to his authority. It is the preferred strategy in organizations where control is important than creativity and where the scope of error is minimum. The leader in such organizations prefers to take charge, and his decision is final every time. The qualities that make someone an autocratic leader are
Confident
Decisive
Disciplined
Democratic organizational leadership
A democratic leader is one who can encourage the participation of team members and empower them so that it becomes easy to work directly with other members of an organization and that too at every level. In other words, democratic organizational leadership is all about collaborations, delegation, and decision-making.
He knows when to mediate, whom to authorize when to act and the best way to align the talents of team members. Even in the presence of organizational hierarchy, power and influence are widely distributed across various levels and departments. The qualities that make someone a democratic leader are
Accountable
Supportive
Actively engaged
Transformational organizational leadership
A transformational leader is one who dares to challenge the existing ways of doing things and replace them in favor of better strategies. He is confident in his approach and in his ability to navigate the firm towards improvement by making changes in existing culture, processes and thoughts.
He can get the best performance out of each member of his team. The transformational organizational leadership style is an inspiration to people around him as he sets himself as an example and inspires others to follow him. The qualities that make someone a transformational leader are
Motivational
Empathetic
Innovative
Bureaucratic organizational leadership
In the bureaucratic leadership style, there is a formal set of structures, procedures, and processes. There is a clear chain of command, and the rules, expectations, and policies are defined. The members are answerable to their immediate superiors and to set rules and regulations of the organization. The qualities that make someone a bureaucratic leader are
Focused
Consistent
Organized
Laissez-Faire organizational leadership
In Laissez-faire leadership style, the leader adopts a hands-off approach during tasks and while making decisions. This approach gives the members wide latitude during problem-solving, managing projects and resolving issues.
The leadership offers a clear set of expectations, resources that are needed for completing the job and accountability to shareholders or outside interests. The qualities that make someone a laissez-faire leader are
Communicative
Trusting
Open-minded
Transactional organizational leadership –
In transactional organizational leadership style roles are strictly and precisely defined. The leader makes sure that employees are performing their roles and responsibilities effectively and correctly and group performances are leading to positive outcomes.
There is a clear system of rewards, bonuses, opportunities and penalties in place to identify strength and find about weaknesses. The qualities that make someone a transactional leader are
Efficient
Focused
Regimented
Servant organizational leadership
Servant organizational leadership is a decentralized style where the leader works towards satisfying the needs of its stakeholders. He deals directly with clients and works with members at every level to make decisions. It places the leader at the forefront to conduct daily operations. The qualities that make someone a  leader are
Encouraging
Persuasive
Receptive
Cross-cultural organizational leadership
Competition, collaboration, and partnership are an integral part of an organization in the global arena. Cross-cultural leaders understand that every county has different cultural realities, leadership practices, and business norms.
They are willing and ready to navigate through the differences to unite partners who are culturally different so that a common path can be created that is for the good of everyone. Such leaders consider diversity a virtue and not an obstacle that needs to be overcome. The qualities that make someone a cross-cultural leader are
Versatile
Respectful
Inclusive
Situational organizational leadership
The situational leadership style is one where the leader is flexible, and his responsibility can be adjusted as per the circumstances. The situational leader can change his vision, process and strategies to the shifting culture and changing dynamics.
He is emotionally intelligent to recognize organizational needs and work on them. This type of leader can easily become guiding force during transformation and collaborations and take unilateral and decisive actions. The qualities that make someone a situational leader are
Versatile
Adaptable
Nimble
Charismatic organizational leadership
In a charismatic leadership style, the personality of the leader is compelling and powerful. He inspires and influences other employees through his positive approach and true conviction in his beliefs.
His commitment is never in question, and it is his empathy and strong communication skills that help to define company culture. A charismatic leader creates a sense of shared purpose and unites everyone under a single umbrella. The qualities that make someone a charismatic leader are
Personally invested
Influential
Inspiring
Liked this post? Check out the complete series on Organizational Management