Upward communication is defined as a communication process in which the managers, supervisors, directors receive information and messages from the lower level employees regarding works or other things.
Upward communication affects a company's overall success, as it ensures-
Workplace trust and transparency
Employee engagement and retention
Manager-employee relationships
Communication during Crisis and change management
Organizational alignment
Collaboration and knowledge sharing
Inclusivity and sense of purpose, etc.
Within an organization, effective communication requires employees and upper management to create innovative, communicative techniques. This communication applies to business practices.
This kind of communication is not traditional and indeed becoming more popular in many organizations debunking hierarchical communication methods. For example, when a new policy or technique has been created in an organization, and the supervisors need feedback from the employees, upward communication comes into play.
What is Upward Communication?
Upward communication is a type of communication in which information flows upward from the lower levels of the hierarchy to the higher levels.
Upward communication can include complaints, feedback, work reports, and suggestions regarding the organization's day-to-day operations. Upward communication encourages an excellent cooperative and interactive work culture. Companies that nurture Upward Communication are better to take decisions that can positively impact their workers.
Upward contribution is probably the nucleus of a business process in many organizations. An organization gets alert through this upward communication regarding any changes that can happen in the business process. Much positive attitude is required in Upward Communication. This process does not occur on a routine basis.
Types of Upward Communication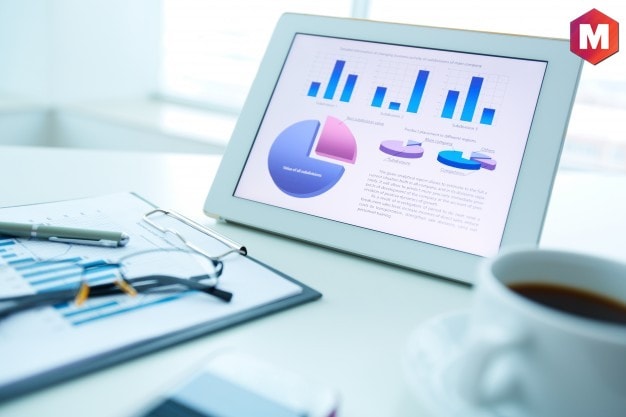 Different types of upward communication that take place in an organization are
1. Performance or Work reports
The performance reports in upward communication allow low-level employees to send their work reports to their upper levels. Thus information reaches the management.
2. Focus Groups
Focus groups usually consist of HR and a higher level of employees to discuss any current issues being faced by employees in an organization.
3. Company Meetings
Company meetings are vital examples of upward communication as it helps an employee interact with higher levels. These can include team meetings, one-to-one talks, and employee with manager meetings.
4. Suggestion Box
Here employees can provide written feedback, complaints, and advice for upper management to review. It can be an online format tool.
Difference between Upward Communication and Downwards Communications
Let us understand the difference between upward and downward communication on different grounds-
1. Direction
In Downward communication, its direction is going top to down, superiors to subordinates. In upward communication, the direction is from bottom to top or subordinates to superiors.
2. Communicative Nature
In nature, Upward Communication is participative, whereas downward communication is directive in nature.
3. Subject Matter
The subject matter of Upward Communication consists of opinions, feedback, suggestions, requests, but downward communication comprises orders, rules, and instructions.
4. Type of Communication
Upward communication is liberal, democratic, and participative but Downward communication demands an authoritarian and autocratic situation.
5. Frequency
The frequency of Upward communication is too less, but Downward Communication is more frequent in any organization.
Advantages
Some of the reasons behind the importance of upward communication are increased mutual trust among higher and lower-level employees, improves workplace procedures and productivity. Through upward communication, managers can try to improve just as their employees do.
This upward communication encourages employees to feel important and valued for an organization. An inclusive environment within a company is created, which helps an employee to realize that he/she is a contributor to organizational success regardless of their works and roles.
Disadvantages
Upward communication does have disadvantages too. This kind of communication suffers from few problems like information and messages can be changed during channeling, employees' unwillingness to participate, fear of inefficiency.
Flattering and bypassing are some of the disadvantages of upward communication. Sometimes few higher-level officers and executives discourage the upward flow of information.
In an organization, managers even neglect constructive advice and opinions about work-related issues. Upward communication is a time taking procedure and is comparatively slower than other processes.
Top-Management & Whistle-blowing Policy
Upward communication is considerably used as a part of the whistle-blowing policy in many organizations. Under this policy, each employee is allowed to communicate with top levels directly. It is essential as a fraud prevention method as well.
Upward communication keeps managers well-informed about how employees feel about their work, policies, procedure. It helps in bringing mutual trust and assists the organization in implementing or deciding upon new rules or policies. This whistle-blowing policy keeps an organization updated on any upcoming issues.
How to Foster Upward Communications in an Organizations
Different ways you can try to channelize upward communication are-
Get the managers' buy-in or willingness for upward communication
Have a culture of open communication
Know your audience to personalize upward communication
Opt for the right upward communication mediums
Incorporate channels for employees to express their ideas and concerns
Encourage employee-generated content
Empower your managers with knowledge and tools
Encourage managers and leaders to be authentic and approachable
Create and share engaging internal content
Measure your engagement of your employees
Examples of Upward Communication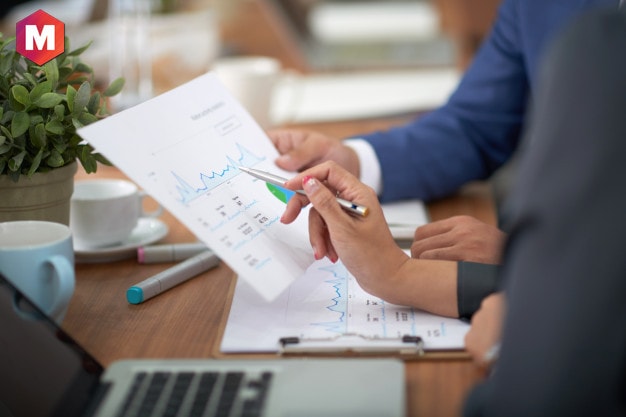 1. Performance reports
By using upward communication, lower-level employees rate the performance of their supervisors, or direct managers through performance reports.
2. Focus groups
In the focus groups, lower-level employees discuss different issues with upper management. Managers or officials also use focus groups for asking employees how they would feel about a new rule, regulation, or policy.
3. Employee satisfaction surveys
Employee satisfaction surveys are used by organizations for gauging the degree to which employees are satisfied with the role, office culture, and job responsibilities. It lets employees rate their work experience with the seniors.
Conclusion
Upward communication is considered one of the best forms of communication for effective organizational management.
It is quite effective in assisting overall creativity and transparency in the workplace because of which employees may feel that they have a voice in the organizational culture but managers have to fully support this form of communication for ensuring its success.
What are your thoughts about the role of upward communication in an organization? Which type of communication would you prefer downward or upward?
Thank you for reading our article about lateral communication and Upward Communication.
leave a comment, what do you think of this communication theory?
Liked this post? Check out the complete series on Communication