Grapevine communication can be understood as an informal network of networks that the workforce utilizes for passing on the information to each other.
This type of information communication goes up, sideways, down, and diagonally in an organization, and it spreads the information by using separate means from the formal channels of communication.
Being a network of networks, grapevine communication conglomerates gossip, rumors, and official information. As per an analysis, around 80% of the rumors in grapevine communication are work-related, while 20% is associated with personal things like gossips.
One employee can be part of different such networks; most of them would not be interacting with each other except the informal connection and communication via employees.
This article will explain the right ways of using this form of information communication for the benefit of your organization. So, without delaying any further, let us get started-
What is Grapevine Communication?
Communication is one of the key features of an organization.
There are mainly two types of communication that occur in every organization – formal and informal communication. Grapevine communication is nothing but informal communication within an organization. In this form of communication, the route of sharing information is not pre-defined; hence it is often random.
Grapevine communication is undoubtedly the need for every organization to function smoothly- Day to day communication between employees and employees-authorities, which are informal fall in the same category. Its stretch within an organization is not limited; hence it got the name – grapevine.
Let's look at different types of grapevine communication and then understand its importance –
Types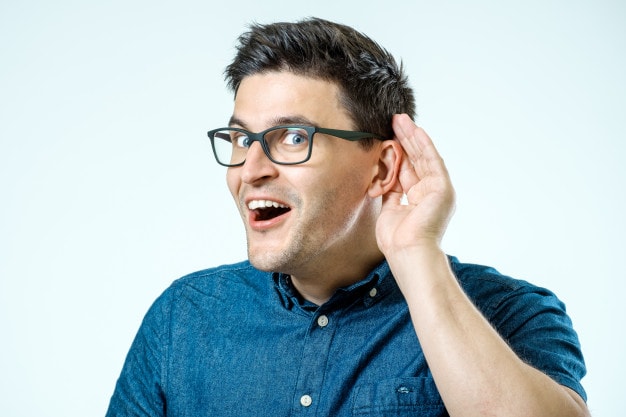 Grapevine communication has been categorized into four subsets
1. Single strand

In this form of communication, the information is transmitted to a trustworthy person who further transfers it to another trustworthy person hence forming a chain.
2. Gossip

As the name suggests, in this form of communication, a person transfers exciting information to a group of people. Here the conversation is mostly based on interesting stuff that is not related to work anyway.
3. Probability

In the probability chain, the person transferring the information is not sure about whom to pass the information.
The person is confused between so many people around him and end-up passing the information randomly to someone who further transfers it randomly to others. In this form of communication, the person doesn't choose the receiver deliberately.
4. Cluster

Here in this form of communication, the person transfers the information to selected individuals, who further transfer the information to other selected individuals. In this form of communication, the transfer of information is done to get a favor from the receiver.
The receiver is selected in this form of communication, and random transfer is not seen.
These are the four types of grapevine communication that are witnessed within an organization.
Here is a video by Marketing91 on Grapevine Communication.
Importance of grapevine communication
Grapevine communication is based entirely on feelings and emotions; hence their importance can never be denied in any organization of any size. Humans are social animals, and we have the urge to communicate with others. You can't always talk formally to others in your workspace, as it may turn monotonous to an extent. Hence there arises the need for informal, i.e., grapevine communication.
Grapevine communications come handy in strengthening the relationships in an organization – both among the employees and between employees and authorities. This not only enhances the efficiency of employees but also creates a friendly environment within the organization.
To cool down the surge emotions, employees should have a medium to talk to their colleagues informally – grapevine is useful there. The information passes rapidly in grapevine communication.
Every role within an organization holds a set of messages that employees should share– grapevine is helpful there. Such messages are essential for the proper functioning of the organization. One of the excellent examples is the role of a secretary – he holds specific vital messages that should be transferred informally for smooth functioning.
There are talkative people everywhere; you can't deny that. Grapevine communication helps there urge to talk. Grapevine communication is suitable for employee's mental health; hence organizations promote this form of communication to boost the overall efficiency of the organization.
So, we came across numerous benefits of grapevine communication, but it also holds certain disadvantages that are listed below
What are some disadvantages of grapevine communication?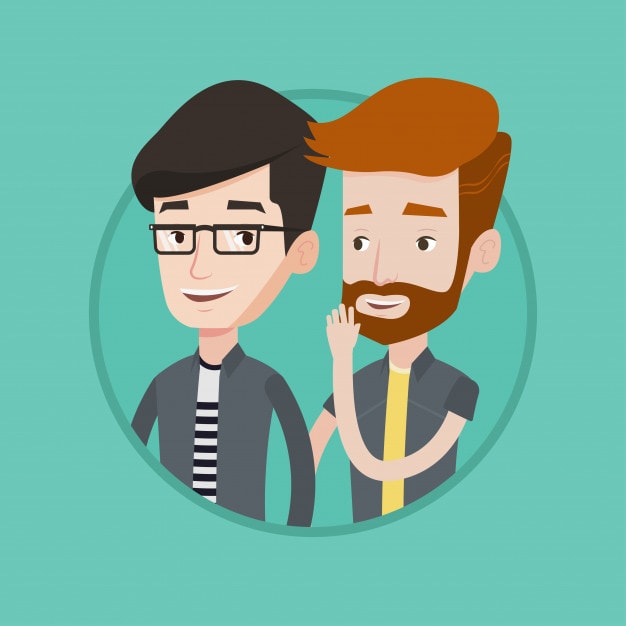 1. Rumors and not fact-based

Information that spread in grapevine communication is often based on rumors and is mostly incomplete information.
Hence the interpretation of the information can be distorted, which could be detrimental for the organization.
2. Information spreads quickly

This is an advantage as well as a disadvantage of grapevine communication. If a rumor gets going, it won't take long until the rumor is there in the whole organization.
Now, if the information is not correct or inappropriate, it can be a disaster.
3. Misunderstanding and emotional breakdown
This form of communication follow no formal rules; hence misunderstanding may arise quite often. If the information is emotionally unhealthy for someone, then it may lead to an emotional breakdown.
Since the information is mostly partial and not-backed by facts, the chances of misunderstanding are high. This form of communication can hurt others emotionally hence develop an adverse culture in the organization, which is not good.
4. Almost no secrecy

The communication mostly occurs in open discussions; hence maintenance of secrecy is almost impossible. Moreover, this form of communication is not backed by any rules; hence it is impossible to control the spread of information.
So, these are a few significant disadvantages of grapevine communication. The gist is if the information is appropriate, it will be beneficial for the organization, whereas if it turns out to be false, it can have severe negative impacts.
Let us see how an organization can develop a grapevine communication culture for increasing productivity –
How to make grapevine communication beneficial for an organization?
The authorities in the organization play a significant role in deciding the nature of grapevine communication. Authorities should ensure that the grapevine initiators hold accurate information.
Managers can identify active grapevine initiators and monitor them for the information they transmit. Managers should intervene immediately if any false information is spread and contradict it by putting facts and trustworthy information. It can be done through formal channels.
It can be used positively for the organization's betterment, like getting feedback from employees and so on. Managers should promote this under the grapevine ecosystem.
Managers should engage with employees quite often and include them in the decision-making process as well so that they hold fact-based information, which is true. Organization's climate matter a lot. If the sense of respect and mutual understanding is not present in the climate, then grapevine will never be fruitful; hence organization should aim for developing a healthy climate.
Final words!
So, grapevine communication can be beneficial for the company's productivity only if accurate information spreads in a controlled manner.
Authorities should intervene if anything goes wrong. Grapevine communication should be promoted to ensure a friendly environment in the organization.
In times of change, recruiters, managers, and business owners need to step up their communication endeavors. They ought to ensure that the official information channelizes via formal means before the unofficial version starts making its rounds by using informal channels.
While on the other hand, employees should also be responsible in their approach, and they should periodically check via formal channels to confirm the informal messages. Such use of grapevine communication will, for sure, ensure favorable outcomes for any organization.
Do you have any instances of grapevine communication in your organization that you would like to share here?