Internal communications are essential for the uninterrupted and hassle-free channelization of contemporary businesses.
Internal communications initiatives for any business model are similarly as significant as external marketing campaigns. Having an appropriate channel for message circulation inside your company structure is inevitable, as this will decide the accomplishment of objectives behind those messages.
If a legitimate channel is chosen, the message adequately reaches the most relevant audiences, and hence, the objective of internal communication gets accomplished.
It helps a business to perform quicker and all the more effectively.
In this post, we will delve into the world of internal communications and understand internal communication challenges and their role in the successful channelization of any business.
First thing first, let us understand what is internal communications strategy and how an optimized internal communicator system works…
What is Internal Communications?
Internal communications is the art of keeping your employees informed about what's going on in your business. The goal is to create a sense of community and loyalty, so that your employees feel like they're part of something bigger than just their job description.
The way to do this is with timely, relevant information. This kind of communication helps to build trust between managers and employees, which makes it easier for everyone to work together productively. It also helps you maintain high morale among your staff—a happy employee is more likely to stay at their job longer and do better work than a disgruntled one!
Internal communications can include things like newsletters or email updates from managers that let everyone know what's going on with projects, special company events are happening around the office, new hires or promotions—anything that might be interesting for people who don't have time to read memos all day long!
How Optimized Internal Communications work?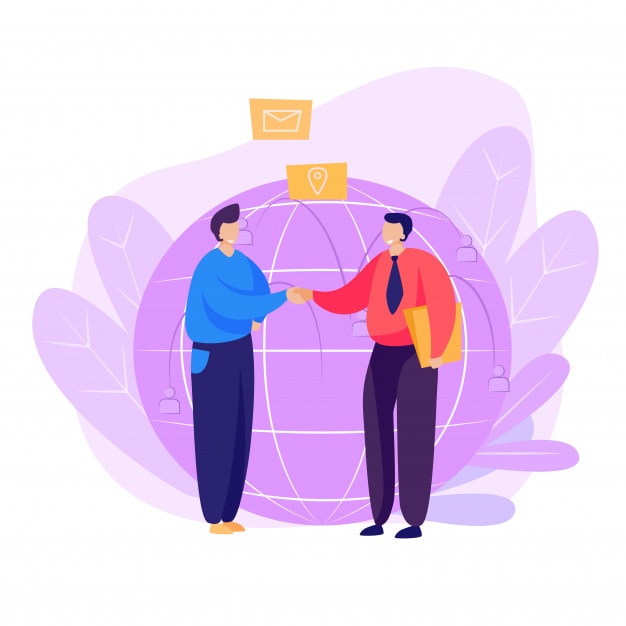 When your internal communications are well optimized, it will incorporate the methodologies for measuring the performances, progress, and outcomes.
Plus it also contains basic reflection strategies, so there will be room for regular improvement.
All this is designed and channelized in a manner that guarantees each employee engagement about the role they are supposed to play in accomplishing the overall business goals.
The job of Internal Communications in Contemporary Company Cultures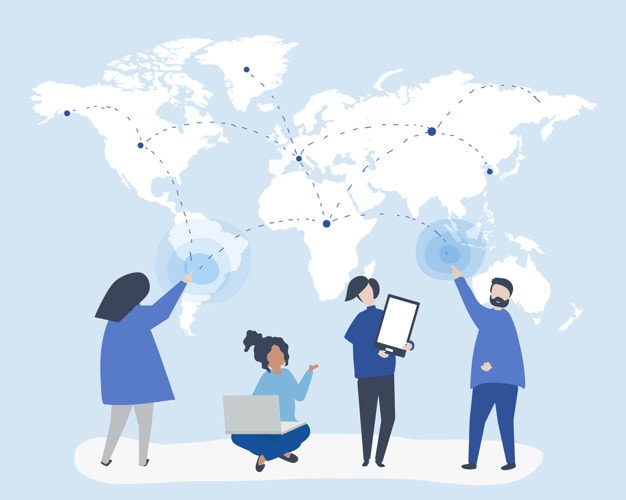 When companies do not have well-implemented internal communications strategies, they leave their workforce to locate their specific manner that most of the time, prompt irregularities and inconsistencies in the organization.
Such misalignments in current internal communications strategy are also one of the prime reasons behind the lack of performance, dissatisfied customer-base, lesser employee engagement, and decreased profits.
While thinking about the importance of internal communication, it is essential to understand that for the most part, it includes emotional intelligence. The working and thought processes of the workforce are directly proportional to the communications (verbal & non-verbal) done by the managers and the administrators in question.
As per a recent study, around 70% of the workers recognize that they quit their managers, not simply the company or the job.
In any case, lack of internal communications can have more severe results – leaders, managers, and business owners can become baffled that distinctive units of their organization are not sharing common objectives whose accomplishments are essential for accomplishing the business goals.
The solution to all such challenges is the immaculate implementation of internal communications that can empower a business to perform quicker and all the more proficiently. This will offer the capacity to a business to get individuals 'on the same wavelength'.
It can empower business managements in having a three-step program that internal communication can drive –
Letting staffs know what is imperative to the business
Why it's significant
How it can be accomplished successfully
This will let employees understand how you coordinate with your company promise with significant activities, and hence finally, these activities will get converted into the experiences that your customers will get.
5 Types of Internal Communications Strategy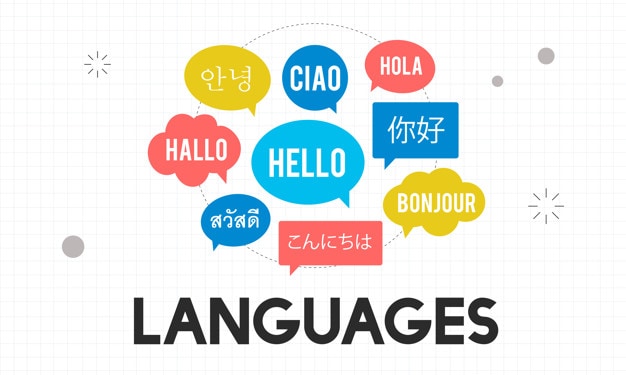 1. Leadership and top-down communications strategy
This is the traditional form of internal communications in which message distribution occurs in a top-down manner. In this, information flows from the business to the workforce.
To stay connected with the workforce, senior leaders opt for this kind of internal communication. So, this solid internal communication enables senior-level management to get heard across the workforce.
Different kinds of communications that are part of this type of internal communication are –
Business strategy overviews
Performance or progress
Company updates
Company-wide accolades, awards, or recognition
Formal announcements
2. Change communication
For the evolution of any business, change is an integral part, and so do the change communications.
You need to communicate all those changes internally to your organization, so your staff is aware of that, plus you also know their concerns. Different message distribution strategies used here are –
Manager cascades
Small group face to face meetings
Drip feed campaigns
Different messages that are crucial in change communications are –
Structure business change like acquisition, merger
Office openings, closures, moves
Use of new tools
Regulatory and compliance charge
3. Crisis communication
Being prepared with crisis management plans is one of the most integral practices of effective business management.
Crisis communication is an integral part of this form of internal communication.
Different crises that are communicated through this are –
Natural disasters
Technology crisis such as cyber-attack, virus or outage
Environment crises
Employee or management misconduct
The leak of private information
Product failings
External threats to the workforce
Organizational misdeeds
Information is the most important factor through which the workforces need to be fully equipped.
Information communication tells everything related to employee efficiency, employee training, the employee experience, safety, and so forth.
Different information that is used in information communication is –
Policies and procedures
Legal information
Compliance information
How-to information
Training tools
Organizational information
5. Bottom-up or two-way communication
Internal communication is not just associated with the message distribution from leading authorities to the workforce; instead, it should also have a well-established mechanism through which the workforce can share their concerns with top-level management.
With Bottom-up and two-way communication, leaders and managers can engage, tap, and retain their insights and concerns.
Different things that get facilitated through such internal communications are –
Ideation
Employee feedback in requesting their inputs
Questions and answers when staff needs more clarification
Staff surveys
Pulse surveys
Polls or staff votes
In addition to these five internal communications, peer communications, internal comms, campaign communications, and culture communications are also some of the other communications that work inside the organization.
Let us now have a look upon the advantages that you get from these internal communications-
Internal Communications Advantages for Organizations
Still, thinking for what reason is internal communication significant for your organization?
Then let me tell you that many studies show that a powerful internal communication procedure can yield many positive results both at an individual level and at a hierarchical level in an organization.
– And they can be related to employee motivation, employee engagement, employee commitment, employee retention, sense of belonging, optimized performance, and better conversions, sales, and profits.
The advantages of a successful internal communication incorporate –
Higher efficiency
Decreased absenteeism
A higher calibre of services and items
Enhanced innovation
Diminished expenses
Different studies also affirm that businesses with profoundly viable internal communication programs appreciate higher market premiums and investor returns than companies with no or low internal communications.
Steps involved in designing Internal Communications for an Organization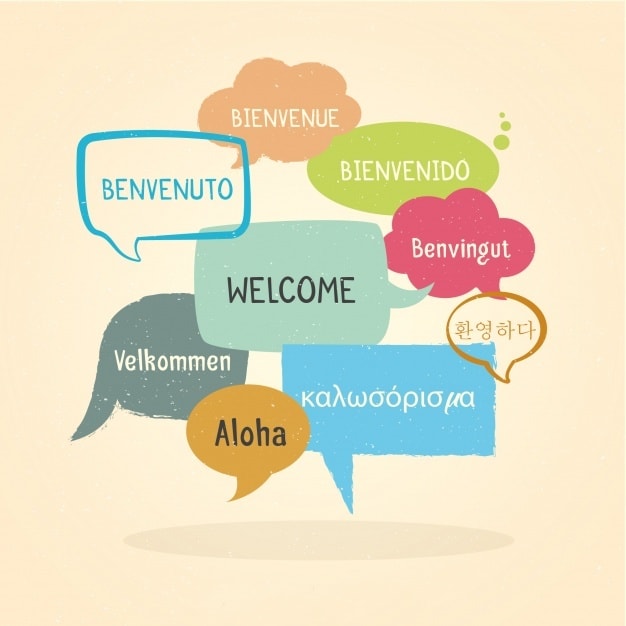 So, as discussed above, internal communications are one of the essential tools for dealing with numerous issues in the work environment.
Designing of an internal communication framework relies upon different components. Head of the company, managers, senior executives, and the HR division assumes an essential job in the process.
Below given steps will guide you in creating an internal communication process to communicate with your employees –
1. Find out a common culture
While designing internal communication, you need to find out what kind of company culture that you might want to embrace in your organization.
You should also put forward the values, standards, techniques, and practices that are viewed as desirable. This likewise greatly affects the strategic vision of your organization.
2. Find out specialized tools
Then you should find out the methods by which you can speak with your workforce. The unique and specialized tools that you can use here are:
Paper-based tools like the newsletter, memos, pamphlets, brochure, performance appraisal reports, trademarks, and so forth
Oral communication means such as general meetings, team addresses, division and branch meetings, manager to staff correspondence
Electronic tools such as email, site, and intranet
Training sessions intended for showing special skills, or team-building exercises
3. Match your specialized tools with objectives
You have to figure out which tools are most appropriate to the company goals and objectives of the organization.
For example, you can use a memo when a manager wishes to share some business-related directions to a set number of subordinates. Still, while talking to the entire workforce about any company achievement, you can use a newsletter.
4. Set yourself up
In the next step, you need to get prepared to recognize what to share and how to go about it.
In the process, you need to understand that criticism should be best offered in private, while praises must be freely and publically shared.
5. Incorporate creative and inventive thinking
Being creative and using inventive approaches to make the whole process of internal communications interesting, engaging, and empowering for all the members of the organization is also an integral step of successful internal communication programs.
After knowing about the steps of designing internal communications, the next things that you should take a gander at are the attributes of effective internal communication systems. So, let us have a look upon those here and now-
Characteristics of Internal Communications Strategy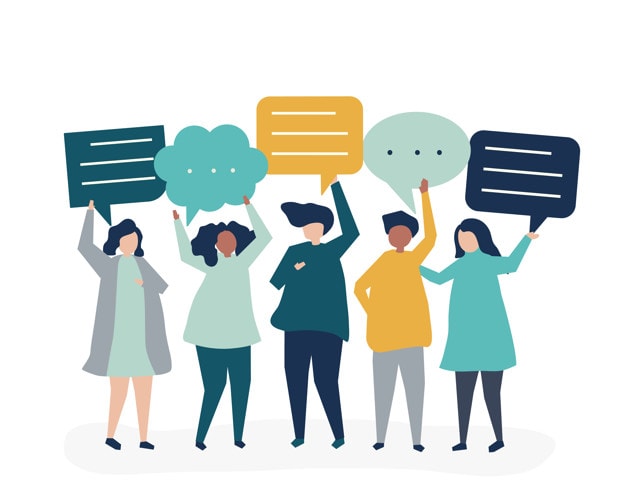 Different key attributes associated with successful internal communication systems are –
1. All around coordinated & well-timed system
Any message from the organization ought to be given to the workforce before they hear it from some outside sources.
2. Make an Unambiguous system
Your internal communication system ought to say everything explicitly- that implies the message should be thorough that can be easily understood.
3. Crisp, engaging and informative messaging
Your internal communication system should keep your message as short as it could reasonably be feasible. Additionally, the key message ought to be applicable and relevant to the listener or reader.
4. Energizing and empowering
Your internal communication system should be intriguing and engaging so that every member can enthusiastically grasp it.
Additionally, to master the designing and implementation strategies of internal communication system, you can also take the help of books like
Effective internal communication starts at the top
Making the connections: Using internal communication to turn strategy into action
Effective Internal Communication
Now, to understand the process of successful implementation of internal communication systems, you need to delve into two powerful strategies that work efficiently in successful channelization of messages in an organization, so let us go through them-
Strategy Making for Internal Communication System in an Organization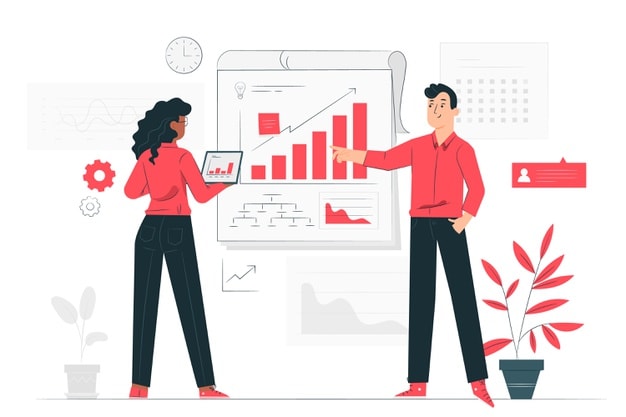 When you are making strategies for the communications inside your organization, you should focus on what you are planning to achieve and how your internal communication software or system intends to approach accomplishing it.
Your strategy making should also consider how it will support your business activities.
7 easy steps will help you make in making the right strategies for internal communications, and they are –
1. Tell
In this, you should simply educate and inform your workforce regarding the direction towards where they are supposed to head. This step will be non-debatable or non-negotiable.
2. Sell
The second step revolves around a procedure or technique for envisioning some type of backlash or debate that might require some negotiation and persuasion skills.
3. Consult
Here, you will be sharing key inputs and information that are integral parts of the decision-making process.
4. Market
In this segment, the organization should share key inputs about the market segment that a particular product or service will target. The relevant team should be well aware of the associated audience segment.
5. Message
Being aware of the right message to be conveyed inside the organization, plus using the right tone and language is also integral in adept and effective internal communication strategy too.
6. Media
Communicating and sharing clear guidelines about the media channels that would be the best for different audience segments should also be part of Internal Communication Strategy Making.
7. Measurement
You should also clearly define the success criteria, which should also be shared with relevant teams. Different metrics talking about ROI hit rates quality of feedback, message penetration, etc. should also be communicated adeptly.
Channels of Message Distribution in Internal Communications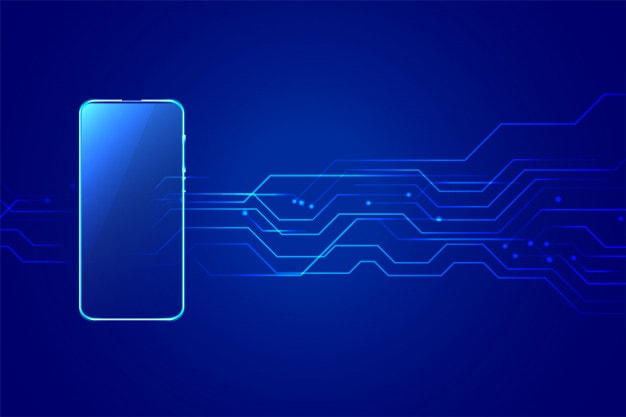 Different channels that are considered best-suited for effective internal communications are –
1. Electronic Medium
This is one of the most popular channels of message distribution in internal communication that channelizes communications electronically either by PC, phone, TV, or different gadgets.
Some of the examples incorporate email, video, intranet, and webcasts, DVDs, electronic newsletters, SMS instant messages, video conferences, a news feed, chat rooms, social media, storage devices, social media, voice calls, and so forth.
2. Print medium
Using this channel for internal communications will enable you to use paper-based mediums that incorporate magazines, brochures, newsletters, postcards, desk drops, desk calendars, desk memos, diary, and so forth.
As per your spending plan, you can come up with best-quality print materials for channelizing your messages.
3. Inter-Personal Method
Different face to face or one-to-one message distribution strategies are part of this channel. In this way of message distribution, various forums where people are present are used. Team meetings, briefing, site visits, orientation, round table discussions, etc. are examples of such mediums.
In this, you can convey a message to one individual or a group straightforwardly. Employees are required to be present physically in face-to-face message distribution.
4. Utilizing Workplace and Office Space
Different message distribution mediums of workplaces can also be used in internal employee communications.
Use of notice boards, LCD or plasma screens, window decals, projectors, or other accessories is quite common in such ways of message distribution.
Now, after knowing about different channels of message distribution, the next thing you should know is how to choose the right channel for your internal communications. Let us understand that as well-
How to choose the proper channels?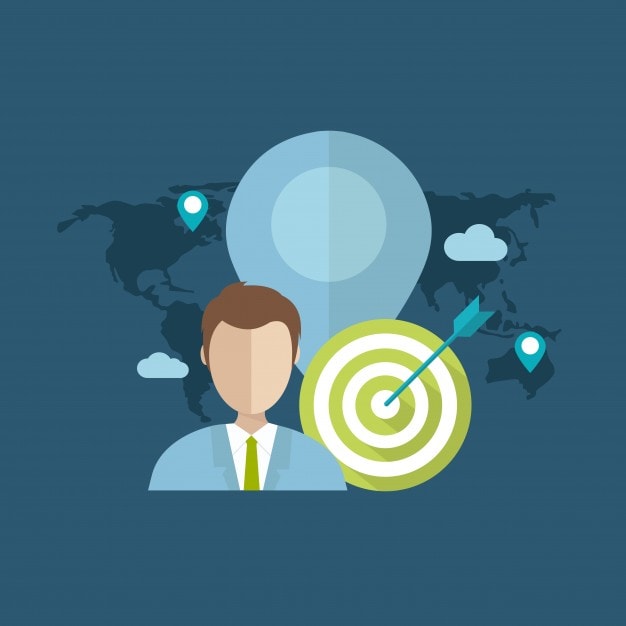 While selecting the right channel for message distribution, you need to pay heed upon some of the key factors, and they are –
1. Choosing channel as per the target audience
Your organization's preferences have to be based upon the inclinations of your target audiences. Information access inside your organization should translate the kind of choice you want to give to your audiences.
2. Choosing channel as per accessibility
While choosing channels for message distribution, your selection should be based upon the availability of different channels in your niche. You should adeptly utilize the existing channels, plus you should also try to use new channels.
3. Choosing channel as per the content
The next thing you need to consider while choosing a channel is the type of content you are using for sharing the information.
The selection of message distribution channels should be based upon the context of your message that you want to share with your workforce.
4. Choosing channels as per time, schedule and need
The selection of message distribution channels should also be based upon time and need. If message delivery is urgent, you can use the channel as per that. If it is a well-scheduled meeting, the selection of the channel should be based upon that.
Along these lines, experts should choose channels of circulating a message inside the association as per their specific requirements. They should also have a yearly arrangement based upon the communications needs of the organization.
Finally, you should also be aware of different means that can optimize your internal communication systems. So, let us go through that as well-
How to Optimize Internal Communications System
For an optimized internal communication system, a business must give equal importance to message distribution to their workforce in the same way as they do with their customers.
That is why, thinking of new and innovative ideas to communicate with the workforce inside the organization is very crucial because poor internal employee communication, will ultimately lead to poor customer service, high staff turnover, and unmotivated workforce.
So, you need to pay heed upon the strategies mentioned above for building an internal communication system, so the workforce feels that you value them. You need to come up with a system that can share your message across.
Some of the ways that you can use for optimizing your internal communication system are
Encourage sharing, input, and dialogue
Have managers lead by example
Get employee buy-in
Make Objectives and goals public
Think of your employees as internal customers
Make "Sticky" information accessible
Make the mission and vision clear
Use online tools instead of meetings
Train people in the language of sharing
Tailor how you communicate to employees
Use mobile tools
Reflect your brand
Survey your employees
Plan External Events
Create Open Dialogue
Make it two-way
Final Thoughts!
With internal communications, businesses have a mechanism for communicating with and between employees. It plays a significant role in letting any business work smoothly in a result-driven manner.
Businesses nowadays are realizing the importance of well-established internal communication systems, and they include this to ensure that your employees get the right information at the right time.
When employees see that their own company's success is communicating with them authentically, they feel more valued and motivated. Therefore, businesses should spend the same amount of time and money to communicate with employees as they do in external marketing.
Do you already have a system for communicating with your employees?
Did we miss any of the key ways that you consider essential for boosting internal communications?
Liked this post? Check out these detailed articles on
Topic of Communication
Alternatively, check out the Marketing91 Academy, which provides you access to 10+ marketing courses and 100s of Case studies.