Expert power is the personal power derived from possessing specialized skills or expert knowledge. For example, if someone has a great understanding of finance or mechanics, that person can gain expert power as other people come to them for answers.
Expert power is highly sought after because it gives the individual an opportunity to lead and influence others due to their specialized skillset. It is one of the components of leadership skills that can be used to influence team members and accomplish organizational goals.
What is Expert Power?
Expert power refers to the social power held by someone due to their proficiency, experience, or knowledge in a specific field. Others often seek guidance, advice, or decision-making input from the expert who possesses this type of power. Expert power comes from the expert's earned respect, credibility, skills, knowledge, and accomplishments.
Having expert power in organizations is beneficial as it can boost teamwork, collaboration, and performance. People with this power can influence others by offering guidance and solutions to problems. Nevertheless, it's crucial to utilize this power ethically and responsibly since misuse or overuse can result in negative outcomes or diminished credibility.
Although it is often associated with positional power, it should not be confused with coercive power or reward power. Expert power comes from within, and there is no one-size-fits-all solution to gain expert power. Rather, it is a process that requires deliberate practice and constant development of the individual's skill set in order to maintain credibility among peers and colleagues.
Examples of Expert Power
Expert power can be seen in different industries and situations. The following examples demonstrate how expert power operates –
Medical Professionals: Healthcare practitioners, such as doctors, have expert power because of their specialized knowledge in diagnosing and treating medical conditions. Patients rely on their doctors' recommendations and follow their treatment plans because they trust in the professionals' credibility and expertise.
Professors and Researchers: Professors and researchers at universities are generally considered experts in their areas of study. They are respected by students and colleagues for their advice and insights, and their research has the potential to impact policies, procedures, and public opinions on many different topics.
Technical Experts: Individuals who have extensive knowledge about a particular technology, like software developers, data scientists, or engineers, possess expert power within their field. Because of their expertise, they are able to exert their influence on decision-making processes, lead projects, and provide valuable technical solutions.
Financial Advisors: Financial advisors provide guidance and advice on personal finance, investments, and wealth management to help clients make informed decisions about their finances and achieve their long-term financial goals.
Legal Professionals: Lawyers and other legal professionals provide clients with their specialized knowledge in a particular area of law, which assists in court proceedings, settling negotiations, and handling complex legal issues.
The examples demonstrate how expert power manifests in different industries and settings, based on a person's unique knowledge, skills, or experience, which distinguishes them and leads to others trusting and respecting them.
Why is Expert Power important?
Expert power holds significant importance in personal, professional, and organizational success due to various reasons. Some reasons that make expert power crucial are –
Decision-making: Having experts in an organization can be beneficial as they provide valuable insights and informed opinions to guide decision-making processes.
Problem-solving: Expert power is the ability to use specialized knowledge to identify and solve problems in a way that others may not be able to do.
Influence: People who possess expert power can influence opinions, practices, and policies by sharing their knowledge and viewpoints. In addition, they can act as a source of inspiration for others to pursue continuous learning and strive for excellence.
Trust and credibility: When someone has demonstrated knowledge and skill in a specific area, others are more likely to trust and respect them. This can make people more open to seeking advice and following the person's lead.
Organizational performance: By sharing their knowledge, experts can boost organizational performance by enhancing decision-making, problem-solving, and communication, ultimately contributing to the organization's overall growth and success.
Personal and professional growth: Investing in one's skills and knowledge to develop expert power can result in both personal and professional growth. This can lead to career advancement and recognition for one's expertise.
Innovation: Experts can drive innovation by providing valuable insights and breakthroughs in their field. This can lead to new solutions, products, or services that foster growth and progress. Their expertise gives them the power to make a significant impact on innovation.
Expert power is crucial as it enables individuals, teams, and organizations to enhance decision-making, problem-solving, and innovation. It also promotes credibility, collaboration, and trust, which lead to both personal and professional growth and overall organizational success.
Benefits of Expert Power
There are several benefits for individuals, teams, and organizations when it comes to expert power. Some of these benefits are –
Enhanced decision-making: Expert power allows individuals to use their specialized knowledge and experience to make informed decisions, resulting in improved outcomes and reduced risk.
Improved problem-solving: Professionals who have a deep understanding of their field can better identify and solve problems, resulting in more efficient and innovative solutions. As a result, overall performance is improved.
Increased influence: Expert power allows individuals to use their expertise and abilities to influence opinions, practices, and policies within their organization or industry. They can lead by example and encourage others to adopt best practices, thereby inspiring positive change.
Greater trust and credibility: Having expert power can increase trust and respect from colleagues, superiors, and subordinates, potentially leading to a more positive work environment where teamwork and cooperation thrive.
Enhanced organizational performance: Sharing the knowledge and skills of experts can enhance organizational growth and success by improving decision-making, problem-solving, and innovation.
Personal and professional growth: Increasing one's expertise in a specific field can result in career progression and acknowledgment since those who showcase proficiency are often promoted or requested for their abilities.
Better innovation and adaptability: The presence of experts in a team can promote an innovation culture as they are usually the ones driving new developments and breakthroughs in their area of specialization. Sharing insights and ideas can help organizations adapt to changing situations and stay competitive.
Enhanced reputation: Having experts within an organization can enhance its reputation. When a company has industry-recognized experts, it is perceived as a leader in the field, which can attract clients, customers, and top talent.
Knowledge transfer and skill development: When experts share their knowledge and expertise, it promotes a culture of continuous learning and skill development. This, in turn, results in a highly skilled workforce, leading to organizational success.
Expert power has several advantages as it can enhance decision-making, problem-solving, innovation, and collaboration capabilities. Additionally, this power can help individuals grow professionally and personally, while organizations can improve their performance and reputation.
Disadvantages of Expert Power
Although expert power can provide several advantages, it also has a few drawbacks and risks such as –
Overreliance on experts: Relying too much on experts can limit creativity and diverse perspectives, and may discourage others from sharing their own expertise or opinions.
Resistance to change: If experts feel that their authority or reputation is being questioned, they may be hesitant to embrace change. This can create obstacles to an organization's agility and innovation in a fast-paced setting.
Misuse of power: Experts can abuse their authority by prioritizing their own interests or engaging in unethical actions, such as concealing information, manipulating data, or overstating their proficiency. These actions may result in a lack of trust and credibility.
Knowledge silos: The possession of expert power can lead to the development of knowledge silos, which restrict information and expertise to certain individuals or departments. Such silos can impede cooperation, hinder cross-functional learning, and restrict information flow within an organization.
Limited expertise: Expert power has limitations since no expert can know everything about a subject. Relying exclusively on experts could result in incomplete solutions and blind spots.
Expert bias: Experts' opinions and advice may be influenced by biases stemming from their personal experiences, education, or beliefs. This could result in biased decision-making or a limited view of particular matters.
Arrogance or condescension: Arrogance or condescending attitude in the workplace can damage relationships with coworkers, subordinates, or clients, creating a hostile work atmosphere and destroying trust and collaboration.
Resistance from non-experts: Sometimes, people may feel resistant or jealous towards experts who have more knowledge or skills than them. This can cause tension and conflict within a team or organization, ultimately affecting their ability to cooperate effectively.
Obsolescence of expertise: In fast-changing industries like technology, expertise in specific fields may become outdated. It's crucial for experts to continuously update their knowledge to retain their influence and credibility. Otherwise, their expert power may decline, making it difficult to maintain their status.
In order to address these drawbacks, it is important to acknowledge the restrictions of relying solely on expert authority and cultivate an environment of transparent communication, teamwork, and ongoing education within companies. Encouraging different perspectives and promoting a growth mindset can help minimize the negative impact of relying solely on the expertise of a few individuals.
How to build your own expert power for Leadership?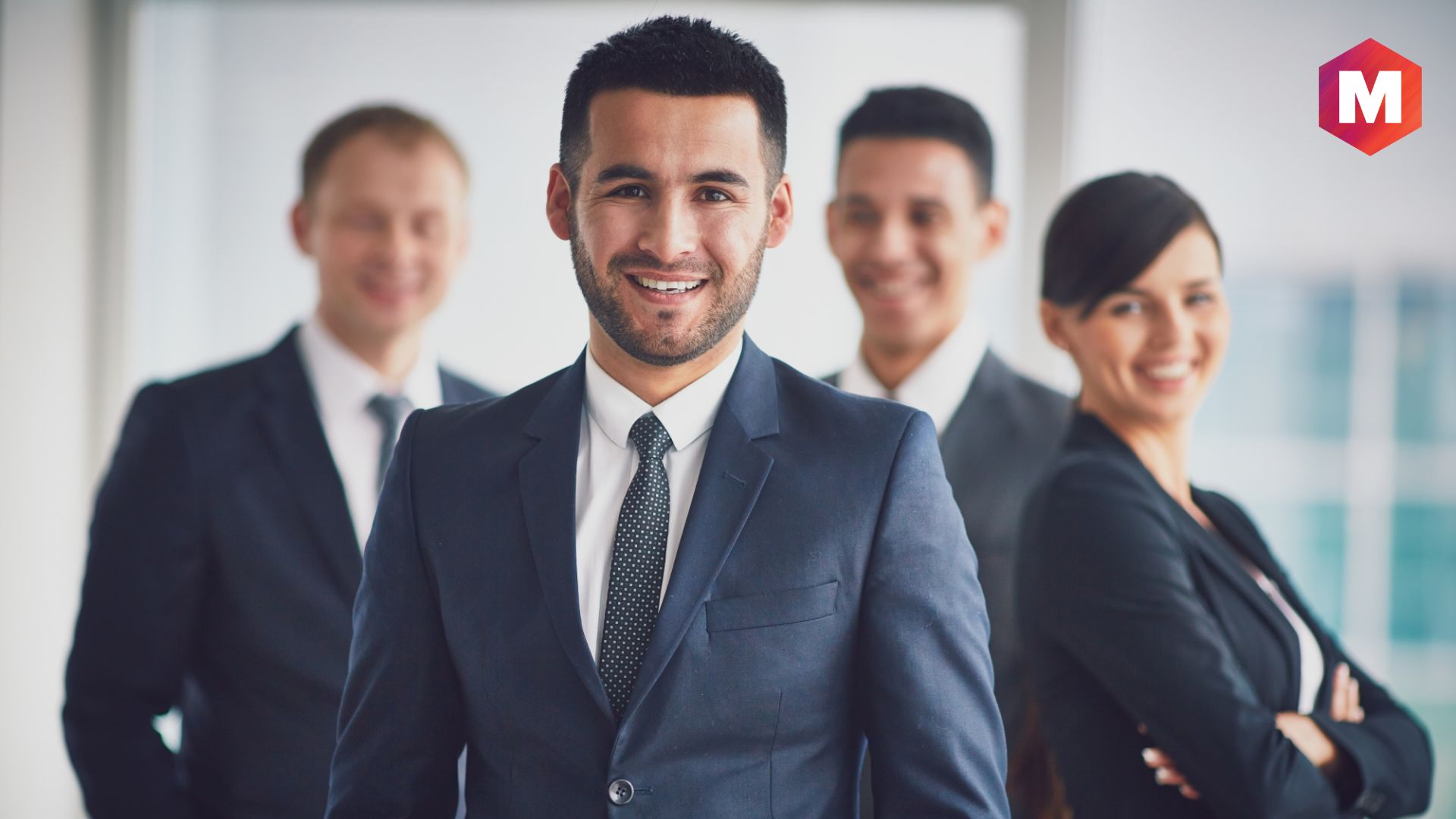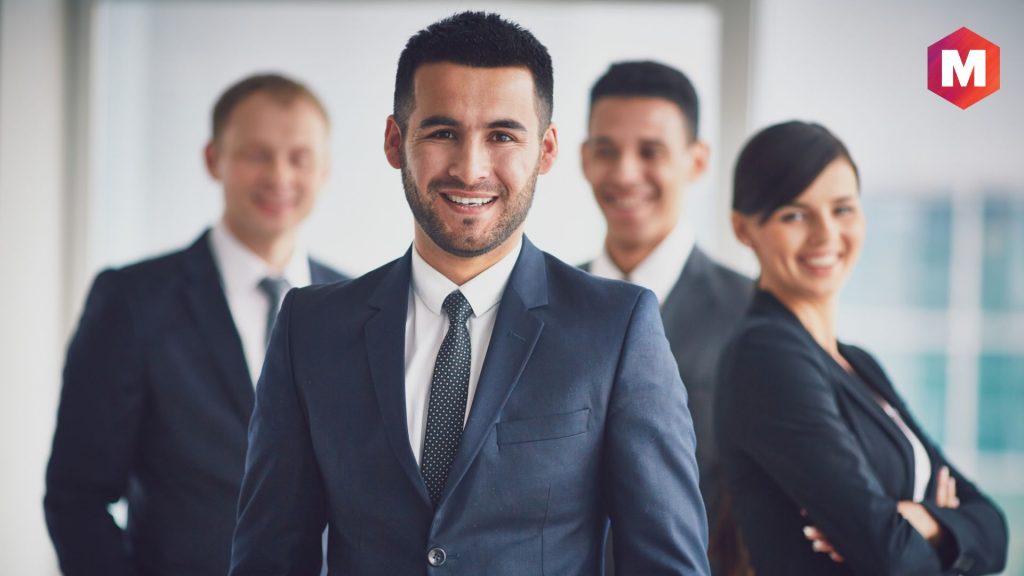 As a leader, it's crucial to establish and showcase your proficiency in your field of work, as well as cultivate strong communication and interpersonal abilities. Here are some actions you can take to enhance your power as an expert leader –
Develop expertise: It is recommended that you invest time and effort into acquiring extensive knowledge and skills in your field of interest. You can achieve this by attending training, workshops, and conferences, reading books and articles, and staying informed about industry trends and advancements.
Continuous learning: To keep up with changes in your field and adapt accordingly, it is crucial to continuously enhance your knowledge and skills throughout your life. Therefore, commit to a lifelong journey of learning and self-improvement.
Share your knowledge: Share your expertise and insights by actively contributing to discussions, meetings, and projects. When needed, provide guidance and assistance to colleagues, subordinates, and superiors.
Mentor and coach: You can display your proficiency and show support for others' growth by serving as a mentor or coach. This can also assist in the development of their skills and knowledge.
Build a strong professional network: Connecting with other experts, leaders, and influencers in your field can be beneficial for various reasons such as learning from others, gaining visibility, and boosting your credibility.
Publish and present: To establish your authority and expertise in your field, you can write articles, blog posts, or white papers, and present at conferences, workshops, or webinars. Share your knowledge through these channels.
Communicate effectively: To establish expert power, it is important to develop proficient communication skills that allow you to express your ideas and knowledge clearly and convincingly. Effective articulation of your expertise is a key factor in achieving this.
Demonstrate problem-solving abilities: To prove your worth and establish yourself as an expert, utilize your problem-solving skills and expertise in realistic situations.
Act with integrity and humility: To gain trust and be seen as credible, it is important to consistently behave with integrity, honesty, and humility. Recognize your own constraints and ask for the opinions of others. Refrain from using your expertise to manipulate or control others.
Lead by example: Demonstrate your leadership qualities by being accountable, supportive, and forward-thinking. Take a proactive, collaborative, and adaptable approach in showing your commitment to the success of your team and organization.
To establish credibility, influence others, and contribute to your organization's success, you can develop your expert power for leadership. Remember that to develop expert power, you need to consistently work hard and invest time. It's crucial to be patient and persistent in your journey towards growth.
Conclusion!
When it comes to an expert power matter, businesses should know how to use it in the workplace. They should identify existing experts and take advantage of their expert advice to constantly develop the skillset of other employees who can find all the answers they need. This will ensure that only one person is not responsible for the success of the business, and everyone can benefit from the expert power of their colleagues.
Liked this post? Check out the complete series on Management