Leadership development is a type of strategic planning that organizations use for improving the leadership skills and abilities of employees so they can be well-trained for the management and leadership roles within the organization.
Leadership development is usually an organized, well-planned, long-term, and specialized process to help individuals gain leadership competencies, so employees can accomplish their as well as their company's aspirations.
What is Leadership Development?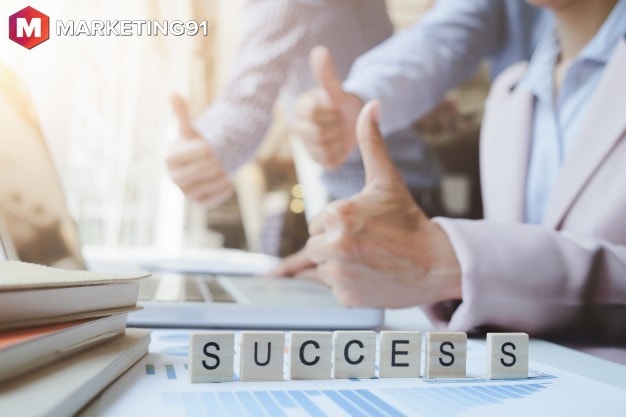 Definition: Leadership development is defined as an organizational development program used for training and developing high-caliber leaders to fill senior roles when they fall vacant. These leadership development programs, which may be longer-term and more comprehensive than programs with more specific end-goals, generally target high-performers.
Predominantly, leadership has been focusing on enhancing the attitudes of individuals. The quality of leadership development also depends on the type of programs one attends. Development is also more likely to occur when the development program is designed so that, over a specific length of time (e.g., 6–12 months), it integrates a variety of developmental experiences.
Importance of a Leadership Development Program
In the words of Baldwin and Ford (1988)-
The success of leadership development is influenced heavily by the quality of the programme, the level of support and acceptance from superiors, and the characteristics/learning style of the person being developed.
Leadership development is one of the most crucial issues most firms face today because every institution wants to grasp an advantage in their respective industries.
The leaders of these different firms play a crucial role in gaining a higher advantage over the others by improving the bottom line and ultimately increasing the success rate. Here are some of the main reasons to prove the prominence of leadership development: –
1. Improve Bottom Line Financial Performance
Companies that place a high value on human capital have stock market returns five times greater than companies that establish a lower value on human capital. Leadership development increases the ability to save expenses, generate new income streams, and improve customer satisfaction. Eventually, these are the companies that make the bull-run in the market, leaving others behind.
2. Attract, Develop, and Retain Talent
It is often said that 'Great leaders don't set out to be leaders, they set out to make a difference. It is never about the role, but always about the goal.' A great leader emphasizes employee engagement, tries to improve the pipeline's ability to deal with the deficiencies in the organization's channel, and lowers the difficulties and costs of turnover. A manager who lacks strong leadership abilities will have a difficult time attracting and retaining high-performing staff.
Furthermore, developing, coaching, and promoting individuals inside is typically less expensive in the long term than hiring someone externally, making leadership development an excellent investment.
3. Drive Strategy Execution
Nobody emphasizes leadership development for their own sake. It is needed to meet the company's long-term goal that prepares the employees with the mandatory abilities to meet out the firm's needs.
Leadership development has a significant impact on shaping and influencing a company's culture and strategy. Internally developing, mentoring, and promoting individuals is much less expensive than hiring someone externally.
4. Increase Success in Navigating Change
There is no doubt that an eminent leader would disentangle his institution from any troublesome situation, should he support his employees. Agility is amplified when businesses go beyond top leaders and high potentials to unleash the full potential of their talent pools.
5. Resolves Skills Transfer Gap
Students' skills at their colleges/ institutions are seldom applied to the jobs they get. This challenges the very foundation of executive education
. According to research by cognitive, applied psychologists, and the neuroscience of learning, the distance between where skill is learned (the locus of acquisition) and where it is applied (the locus of application) dramatically influences the probability that a student will put that skill into practice.
Consequently, these skills are of no use. But a good leader knows how to put these skills to maximum use effortlessly.
Elements of a Business Leadership Development Program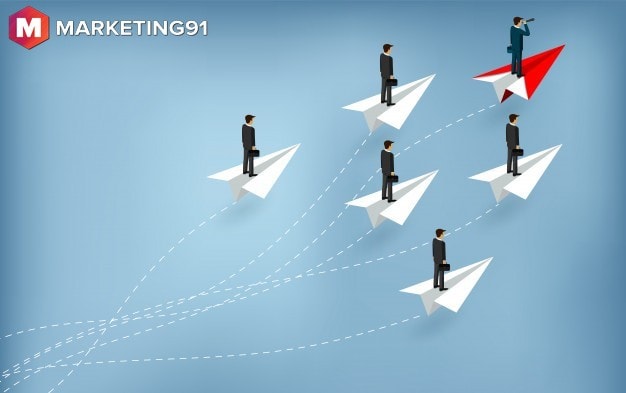 Different elements of a leadership development program are associated with the different stages of leadership development which are mentioned below-
1. Developing Emerging Leaders
Self-assessment
Leading a key functional project
Group coaching
Mentoring and coaching
2. Developing Middle Management
Exposure to higher-level or senior leaders
Professional or industry association involvement
Action learning to learn solving a high-level real-world business issue
Cross-functional, cross-level, or international business assignments
Leading a major organizational initiative
Volunteer leadership or board role
360-degree assessments
3. Developing Senior Leaders
Individual coaching
Executive team coaching
Executive education programs and advanced degrees
4 Steps to Create Leadership Development Solutions
Knowing the significance of leadership development, it is also essential to know how one can create a plan of the same. The following are some of the methods: –
1. Assessing and identifying talent
Some organizations sort out the major talents from their development programs. For those who don't have such programs installed in their companies, a simple method can be recommended to select the talents, preferring those candidates who have high potential, outstanding grinders in the respective fields, have commendable stars, and are core players.
2. Obtaining buy-in from stakeholders
Leadership development is a great opportunity, but not every employee wants to be in a leadership role. The plan must be agreed upon by senior leadership, the manager/supervisor, and the individual on the plan's objectives, how it will be met when it will happen, and who will participate. If an employee declines or postpones participation, they may have other obligations or a lack of enthusiasm.
3. Identifying the leadership style
The program's format depends on the culture and the needs of the organization. Generally, different companies select one of the eight types of programs: autocratic, authoritative, democratic, pacesetting, coaching, affiliative, Laissez-faire, or transformational.
4. Determining the Key Leadership Competencies
The proficiency of the leadership development programs ensures that the upcoming generation of leaders lays the companies' foundation and is ready for challenges. These competencies may be leading the firms, leading others, and leading oneself and are decided according to the company's necessities.
Six Skills to Include in a Leadership Development Program
Equipping leaders with the particular skills, techniques, and behaviors they will need to effectively lead people and drive the performance of their team or organization is the first step in developing a world-class leadership development program. Keeping that in mind, here are six comprehensive skills that leadership development should include: –
1. Coaching
Coaching is one of the most effective ways for leaders to help their subordinates reach their maximum potential. Every day, there are coachable moments, and a leader with excellent coaching abilities can grasp them and convert them into meaningful learning opportunities. This ability may have a significant impact on staff engagement and productivity.
2. Accountability
The most effective leaders recognize that their success depends more on their team's performance than on their own. Leaders are accountable for the actions and results of others and themselves and are responsible for team results – good and poor. You can guarantee that leaders can establish accountability and report directly on these commitments by teaching them this key distinction.
3. Change Management
A company is not a static organization, which may be frozen temporarily. Market fluctuations, staff turnover, corporate development, and several other reasons are contributing to continuous adjustments. Regardless of whether employees are affected by changes or by a tidal wave, leaders need to be prepared to alter them. Training in change-location management should be part of every leadership development program to guarantee that leaders can deliver effective leadership during each season.
4. Influence and Negotiation
Leaders can be powerful influencers and fair negotiators. It's not about who has the greatest power but who has the most influence in achieving outcomes for their workers. Instead of insisting that workers act on authority or hierarchy, leaders will use that delicate quality to create connections, harmonize priorities, and finally discover a win-win to achieve successful initiatives and outcomes.
5. Communication
Leaders cannot learn communication by simply reading about it, watching a video, or listening to a presentation. Large presentations, one-on-one chats, phone calls, text messaging, videoconferencing, and emails are all used to communicate in a leadership capacity at all hours of the day. Communication must be maximized to be relevant and valuable to today's and tomorrow's leaders.
6. Immersive Learning
In the "grey zones" of leadership, there is no right or wrong solution when it comes to dealing with people. Immersive learning is a fully immersive environment in which people may engage and complete activities as they would in real life. The most significant advantage is that these experiences allow people to fail safely. They replicate the actual world, where numerous dynamics are occurring simultaneously.
Thus, leadership development, when done correctly, unquestionably delivers impact. Virtual leadership training may help businesses reduce downtime and improve individual leadership abilities while also boosting employee engagement, retention, growth, and corporate culture. It is just that the plans of these programs need to be executed statistically and should meet the requirements of the company.
Advantages of leadership development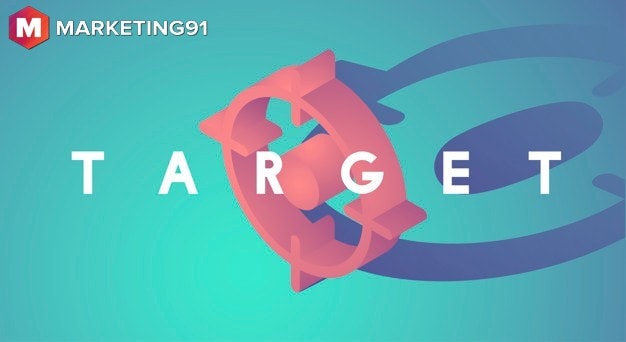 The advantages of an effective leadership development program are –
Builds a pool of talented people who can help the company in achieving its vision, mission, goals, and objectives
Increases employee engagement
Creates a leadership model that is clearly defined
The leadership development program shows the intent of a company to create a leadership culture that will be consistent and long-term
Employees become self-reliant
Improved employee retention
High accountability
Effective problem-solving skills
Role clarity
Decisive decision-making skills
Creates team spirit
Improve corporate culture
Mend skill gaps
Improved focus
Enhanced awareness and sense of responsibility
High productivity
Increased creativity
Drives performances improvements
High innovation
High brand visibility amongst potential employees as everyone wants to be associated with a company that can demonstrate the willingness to let the employees grow professionally
The leadership burden is shared amongst the chosen few
Talent scouting
Attract and retain talent
Improve bottom-line
Creates a culture that encourages feedback and coaching with positive intent
Boost organizational agility
Reducing attrition costs
Fosters a mindset of adaptability
Helps to recognize performance gaps in the organization and aids in filling them
Developing effectual leadership styles
Facilitates collaborative partnership at every level in the organization
Encourages better understanding so that the leader can bring out the best from his employees
Helps to test the mettle of potential leaders so that you can remove those from the group that you think have not been able to grasp the opportunity in full
Better strategy making and planning
Leading from the front and setting up good examples
Disadvantages of leadership development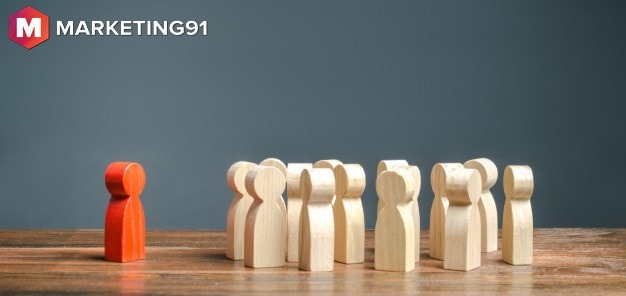 The disadvantages of an effective leadership development program are –
One of the disadvantages of a leadership development program is that an employee can misuse his power and gossip about any confidential information that he has
Learning leadership skills can prompt him to overlook management skill, His priorities might change, and he may start ignoring activities like coordinating, organizing and planning for the chance to show his leadership qualities.
It is an expensive program that will no doubt increase the additional expenses of a company
The leadership development program is a time-consuming activity where the employee has to invest lots of time and effort
It is a long road, and no one knows what is going to happen in the future and whether his efforts and hard work will eventually pay-off or not
The chances of success are, to a great extent dependent upon the selected instructor. If he is unable to connect with his students, the program is doomed to failure.
Here is a video by Marketing91 on Leadership Development.
Reasons to implement a leadership development program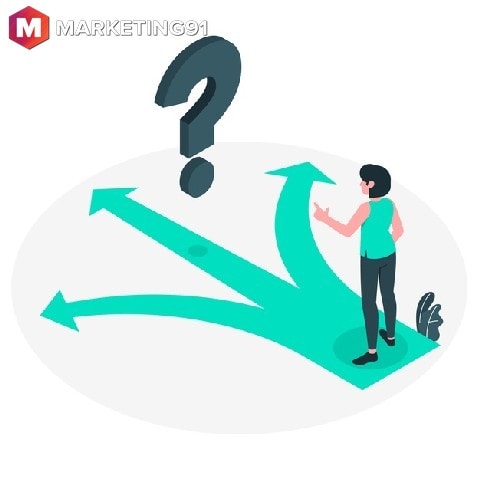 The reasons to implement a leadership development program in an organization are as follows
1. Make better decisions
One of the reasons for implementing a leadership development program is to create leaders who can make quick, well-informed and viable decisions
2. Provide a stronger purpose
A leadership development program will give the company a chance to develop compelling strategies that will ensure a fresh crop of leaders who have a strategic vision and purpose and are not afraid to implement them
3. Increase productivity
An important reason to implement a leadership development program is to boost empathy in the leaders so that they can connect with the employees and encourage employee engagement and satisfaction.
This will ultimately result in increased productivity
4. Improve bottom-line performances
Leadership development program can improve customer satisfaction, find new lines of revenue and minimize costs and this is the reason why it is implemented in an organization to enhance bottom-line costs
5. Retain employees
When a company starts a leadership development program, it offers other employees a chance to take a step forward in their career.
Now those who see themselves in high managerial positions will not have to quit the job instead can groom themselves to take up the desired mantle in the future.
6. Provide accountability
The program helps employees to take a proactive approach to change, to capitalize on their strengths and overcome weaknesses.
This way the potential leaders can develop accountability in themselves that will prove a boon in the long-run.
7. Offers necessary tools
A reason for the leadership development program is that it offers essential tools to the participants that can help them in developing their leadership skills.
8. Drive strategy execution
Business entities need to implement a leadership development strategy to develop potential in leaders so that they can make viable changes effectually and execute them as per the requirements
9. Navigate change
The leadership development program aids in increasing the employee's ability to respond to unpredictable situations quickly and effectively.
A reason to implement such a program is to create a pool of potential leaders that can handle and navigate change effectively.
The Current & Future State of Leadership Development
As per a survey in 2021 by global research and advisory firm Gartner, the top five priorities for HR Leaders are-
Building Critical Skills and Competencies – 68%
Organizational Design and Change Management – 46%
Current and Future Leadership Bench – 44%
Future of work – 28%
Employee Experience – 26%
The first the third priorities- Building critical skills & competencies & Current and future leadership bench- are associated with the leadership development program of organizations to train and empower their employees.
The number of corporate universities has exploded to more than 4,000 and more than twice that number worldwide. The rapid digitization of content and interaction is reshaping the leadership development industry. Online programs, courses, and tools are making it easier to deliver value more efficiently, and keeping managers engaged and growing on the job is the key.
Leadership development is one of the most common practices of the menu of succession planning in an organization for producing high-caliber leaders to take over senior leadership positions through a smooth course of processing. – All such reasons are pivotal in making leadership development one of the essential practices for personal, managerial, and organizational development.
Conclusion!
On the concluding note, it is evident that leadership development is one of the most crucial practices for growth-driven organizations looking towards having sustainable existence in highly competitive markets.
With the help of a leadership development program, organization becomes successful in –
Optimizing the bottom-line financial performance
Pulling in and retaining talent
Driving effective strategy execution
Increasing success in navigating change
Liked this post? Check out the complete series on Leadership