Leadership assessment is a process of accurate and objective examination or evaluation of the strengths, readiness, competencies, and shortcomings of an individual handling a leadership role from an external and objective point of view.
The leadership assessment process outlines how a candidate might lead others in a specific role and provides the crucial insights to support that assessment. The insight data assists the employer in choosing, placing, and deciding on development.
What is Leadership Assessment?
Definition: Leadership Assessment is defined as the process of discovering and assessing the distinctive features of an individual to lead, manage, and direct teams or individuals and how these features fit into the criteria of a specific position.
The insight of leadership assessment tests is used by organizations to measure the abilities of human beings and discover the ideal leaders for optimizing the leadership potential in an organization. It adds significant value to any decision-making process and also serves as an accurate feedback platform.
A comprehensive evaluation procedure is necessary to evaluate a manager's present abilities and potential for effective leadership development. Not depending on one's career, leadership assessment can aid an individual to find his or her hidden talents and execute them in different aspects of life. It can help capitalize on the strengths as well as weaknesses of leadership.
Importance of Leadership Assessment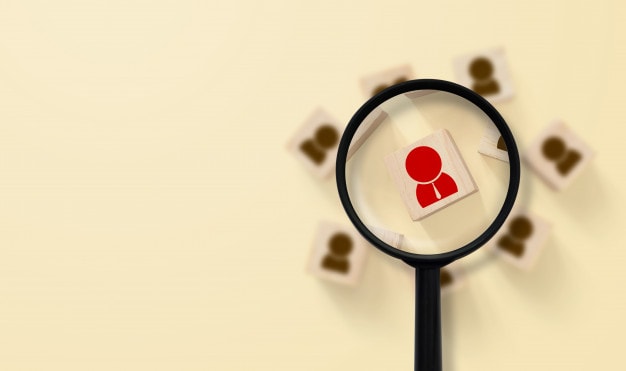 Leadership assessment tools tell you where you stand concerning the ideal standards, and shed light on the areas you should improve upon.
These tools help you become a better leader.
No leader is perfect. So also, every individual has qualities that define a leader.
It is just that everyone doesn't have most of the qualities that a leader should have.
The tools help you learn these qualities because if you see yourself in a leadership role further down your career, you can be prepared for the role.
Why should companies do the Leadership Assessment of Employees?
Assessing the leadership skills of employees also helps companies.  It is an effective way to identify employees who can make good leaders in the future.
It makes for valuable knowledge for the company as they know who to count on in an emergency and who to groom for such an emergency.
Studies show that companies with a leadership development program are better equipped to deal with sudden changes in market conditions.
Also, companies with succession management programs were more effective at garnering better business outcomes through leadership skills.
Qualities of a Leaders who regularly pass Leadership Assessment Tests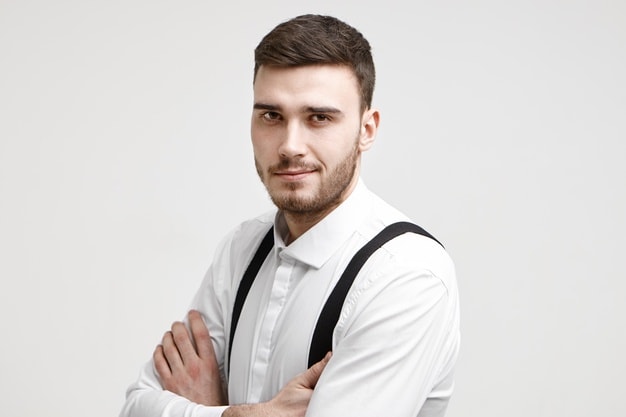 There are many qualities that a leader must possess. Most leadership assessments evaluate an individual based on these qualities. Once you understand how you fare in these assessments, you can improve your skills to become a good leader.
Some of the qualities that are desirable in leaders are as follows.
1. Self Confidence
Self-confidence is an excellent quality to have for anyone, and especially so for a leader. Self-confident people inspire and motivate others to do their best.
2. Positivity
A positive outlook can weather a lot of storms. Keeping up a happy and composed face despite the problems is only possible with a positive outlook. You can develop a positive outlook by having a strong sense of balance and an understanding that setbacks are a part of life.
It is how you deal with the setbacks that differentiate a leader from the others.
3. Emotional Intelligence
Emotional intelligence is a unique gift to understand and empathize with others as well as understanding oneself. Emotional intelligence helps in building strong relationships with people.
Learning to be better listeners and learning to recognize emotions helps in achieving better emotional intelligence.
4. Transformational Leadership
The leader can transform the dreams and aspirations of people by presenting them with an inspiring picture of a much better future. It motivates followers to achieve this goal.
5. Presenting a Compelling Vision of the Future
The leader should be able to envision and implement a new and better future for the followers. The leader should always strive to make things better for his followers.
Be it at work or in a family, the hope of a better future is a great motivator. A good leader should be able to help the followers dream and support them in achieving their dreams.
6. Motivating People
Motivating people to reach their potential is the quality of a good leader. A good leader always has the growth and improvement of many of his followers at heart and works towards helping them achieve their dreams.
7. Role Model
A leader has to strive to be a role model for his followers. Leaders should exhibit integrity and reliability. Good leaders display the actions and values they expect from their followers.
8. Effective Performance Management
Good leaders communicate their requirements and expectations clearly and effectively to their fellows. They make sure the message is conveyed and understood well.
If a person understands what is expected of him, he performs much better than when he is not clear about what to do.
9. Providing Support
A good leader supports his team and always motivates them to do better. A leader who cannot motivate his team is a failure. A leader should help members of his team to develop new skills, take up new responsibilities, help them grow, and achieve greater heights.
Now, after going through all the qualities mentioned above, we can define a true leader-
Who is a True Leader?
Leaders are everywhere. You encounter them in workplaces, in political offices, in large organizations, in family gatherings, and friends' circles.
A person carrying out the duties of a person in a leadership role does not become a true leader.
A true leader should be able to inspire people. People follow an authentic leader because they admire the qualities he has
Benefits of Leadership Assessment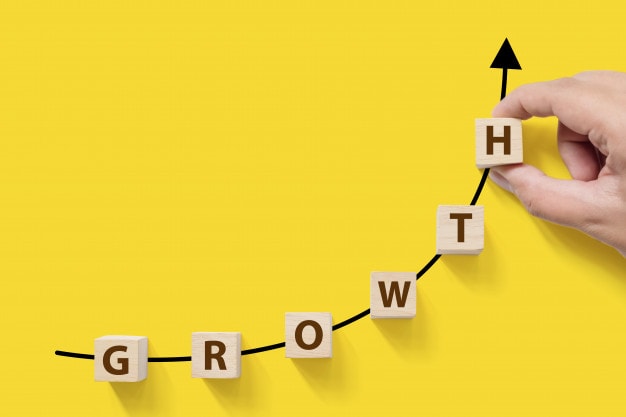 Having known about what leadership assessment is, one should also know the key benefits of the same. Here are some of them: –
1. Guides in creating career goals
It offers everyone an impartial notion about one's leadership skills, regardless of the stage taken in one's career. The organizations and the employees can discover what type of leadership abilities they possess constructively through a successful evaluation.
A thorough leadership evaluation may help identify where you want to work as an executive and how to get there by measuring the ability to manage different positions and responsibilities
Many leadership evaluation methods by leading international business schools can evaluate one's performance in various areas and circumstances
However, whether the assessment of leadership focuses on personal leadership or company, it may be helpful to understand the skills and learning needed to handle new problems
A comprehensive evaluation can help anyone through the experience, management training, and leadership required to accomplish professional objectives
2. Optimizes self-awareness
A qualitative leadership assessment will talk about the attributes of a person. This is a crucial component in the road to a better leader.
The way an individual manages companies and deals with other individuals may be tremendously improved by understanding the traits and leadership skills a person possesses
It can also help in enhancing the strengths in leadership and address the flaws at the same time.
Learning more about oneself can increase the effectiveness of leadership in the process
3. Assists you to improve in all stages of your career
Leadership assessments can help a person practice the suitable courses that might be helpful in career growth. Some of the instances that show how leadership assessment might help in career growth are-
A marketing executive who is looking for a managerial training course for improving his skills must first assess his or her leadership skills using a leadership assessment tool
CEOs who lead an organization and want to move it forward should first go through a leadership assessment to know about the ways they can improve their leadership skills
4. Improves leadership development of an organization
Leadership assessment is integral to the leadership development plan of an organization. It helps organizations to measure the competencies of business executives and managers at different levels of an organization to lead team members and projects.
It assists HRDs to identify gaps in the talent pool to know who is ready to handle senior leadership roles in the organization vacancies arise
At the time when the baby-boomers are retiring, businesses or organizations require leader assessment for the effective succession planning
Questions to Ask Before Selecting a Leadership Assessment
Before selecting a leadership assessment, the details should be well-known. Details like whether the programs are cost-effective, customizable, and research-based or not help the candidate select the right courses.
Few assessments retain the reliability and validity considerations of major research criteria. A credible and trustworthy tool assesses what it says: successful leadership. If taken repeatedly, it will also have the same effects. A good leadership assessment ensures that it brings fruitful values to the one who has practiced it and offers a plan for future development.
Furthermore, these types of assessments should be affordable to enroll in these courses without thinking much. It should be customizable, too; that is, the courses should fulfill the requirements of the individual. Some of the questions that you should ask before finalizing leadership assessment tools are-
Does the assessment actually measure leadership?
Is assessment tool or process research-based?
Is assessment actionable?
Is the process of assessment easy?
Is the assessment cost-effective?
Is the assessment customizable?
Leadership Assessment Tools
The leadership assessment tools are quite useful in determining the leadership qualities of an individual in many fields and defining what is best about them. Here are some tools that one can use to start or continue fine-tuning the leadership adventure: –
1. Myers-Briggs Type Indicator (MBTI)
The Myers-Briggs personality test is an excellent starting point for your leadership path. With the combination of four letters, it represents different personality types and that combination is-
Extroverted (E) vs Introverted (I)
Sensing (S) vs Intuition
Thinking (T) vs Feeling (F)
Judging (J) vs Perceiving (P)
There are 16 unique personality types-
ISTJ – The Inspector
ISTP – The Crafter
ISFJ – The Protector
ISFP – The Artist
INFJ – The Advocate
INFP – The Mediator
INTJ – The Architect
INTP – The Thinker
ESTP – The Persuader
ESTJ – The Director
ESFP – The Performer
ESFJ – The Caregiver
ENFP – The Champion
ENFJ – The Giver
ENTP – The Debater
ENTJ – The Commander
These types are based on four main psychological processes- sensation, intuition, feeling, and thinking. A trained consultant, coach, counselor, or therapist should conduct the exam. It is suggested they are trained to correct the exam and present your result with comments and context.
2. USC's Leadership Style Self-Assessment
This is one of the best leadership assessment tools to discover your leadership style in 60 seconds or less. It includes questions that are interesting and are more abstract in nature. Its report would define your leadership style in the following categories-
Servant
Front-Line
Transformational
Metamodern
Postmodern
Contrarian
3. Gallup Strengthsfinder
The Gallup Strengthsfinder focuses on strengths rather than flaws, preferences, and behaviors.
The rationale behind this is that it contributes towards creating a more positive attitude that motivates, produces, and engages people.
At the end of the evaluation, the top five strengths from a list of 30 options are reported to everyone.
4. DISC
The DISC Profiling Test is perhaps the world's one of the most used leadership assessment tools. The test examines observable behavior in other exams that tend to focus on personal preferences. The four letters of DISC are four potential combinations:
Dominance (task-based and active)
Influence (people-oriented and active)
Steadiness (people-oriented and reserved)
Conscientiousness (task-oriented and active)
Ultimately, it examines if an individual is person-oriented or task-oriented more and if the person is reserved or aggressive. These indicate how a team member approaches an issue, how they react to a challenge, and the best way to communicate.
5. SurveySparrow's 360-degree Feedback
As a feedback tool, this 360-degree feedback will help you in collecting feedback from the employees to know how their supervisors or managers guide and mentor them. Hence, it will let leaders have the data to assess the strengths, weaknesses, and key personality features of the manager.
Opt for this leadership assessment tool to increase the productivity of your workforce by helping them become self-aware to drive growth. Its feature set includes-
Craft Beautiful Surveys
Share Surveys
Gain Rich Insights
Recurring Surveys
White Label Surveys
Embedded Surveys
Conversational Forms
Mobile-first Surveys
Audience Management
Smart Surveys
Video Surveys
Secure Surveys
API, Webhooks, Integrations
Survey Themes
Accept Payments
Custom Workflows
What to do after the Assessing Leadership skills?
After taking an assessment test, you are sitting face to face with the result and wondering what to do about the results.
How do you develop the competencies you need to? It is a brief outline of how to try to develop competencies.
1. Choose a Competency you are Passionate About
There may be a few competencies that you need to work on to be a good leader. As a first, choose the one competency that you are passionate about achieving. By choosing something you are passionate about, you know that you will not wear out and stop pursuing it altogether.
If you can make up for the lack of knowledge in that area, that is motivation enough to follow your next competency.
2. Lateral Approach Instead of Linear
How to achieve competency is the next step of the process. Usually, to improve their competency, people use a linear approach like attending training or reading
. If you lack practical communication skills and want to develop your competency in the area, an ideal way would be to help your teammates learn a technical skill that you possess.
It improves your communication skills and helps you learn to build relationships with people, which is another requirement for a good leader.
10 Leadership Assessment Questions and Answers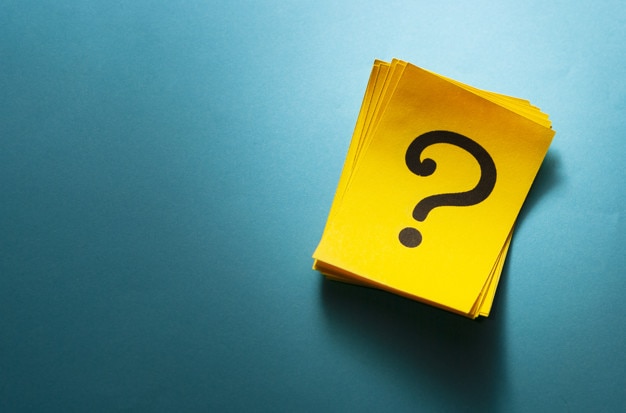 Do I consider people's skills and interests while assigning tasks?
Do I doubt my ability?
Do I always expect n top-notch results from team members?
Do I ask my team members to work harder than I do?
Do I try to understand others' feelings or perspectives when they are upset?
Do I get influenced by my personal feelings while making decisions?
Do I consider spending time boosting team morale as a waste of time?
Do I get worried or upset quite often?
Do I feel threatened when others' put forward their opinions?
Am I an optimistic, constructive, and positive leader?
Final Thoughts about Leadership Assessment!
Influential leaders are an asset to every team and organization. Influential leaders are motivating and inspiring.
Good leaders only need to be a part of the team to inspire. Effective leadership is an organization's key to success. Every organization must have a team of potential leaders. Developing leadership qualities in employees helps to improve the performance, quality of work, and productivity of the team.
Leadership assessment is one of the most effective ways of ensuring this.
Liked this post? Check out the complete series on Leadership