Are you fully aware of your leadership abilities? If not, then Leadership Assessment can help you in the process.
Without assessing their leadership skills, leaders will continue operating in the same way that they used to do earlier, which will, for sure, lack scalability, adaptability, and productivity.
Leadership assessment should be conducted in an organization to ensure the continuation of good performance. The prerequisite behind self-assessment of leadership is adhering to lead all the time. It offers self insights and awareness to the leaders.
This post will unravel the mystery of leadership assessment and help you understand the best ways and tools that can help you assess your leadership abilities-
What is Leadership Assessment?
Leadership assessment is an assessment of your leadership skills.
Anyone, in any stage of their career, can take a leadership assessment. It helps you find your strong points and weaknesses concerning the excellent skills that a leader is expected to have.
Not all people are born leaders. Even if one has the inherent qualities of a leader, working on leadership skills, acquiring new skills, and improving on weaknesses, can help you grow as a leader.
Leadership assessments help in keeping abreast of new leadership skills and aligning with new leadership goals in an ever-changing business scenario.
Every individual is different, and every individual's strength as a leader is different.
Depending on the type of personality, the assessment can lead you to work on your pain points and fortifying your strengths.
Regular assessment of leadership qualities is the right motivation for bettering yourself at your own game. There are scores of assessment tools that are available online and offline.
Please take the tests with a coach or leadership mentor as they will have an outline for how to improve upon areas you lack.
Why is it Important to Assess Your Leadership Skills?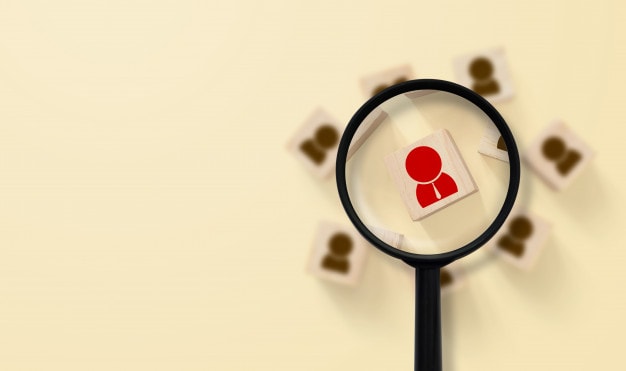 Leadership assessment tools tell you where you stand concerning the ideal standards, and shed light on the areas you should improve upon.
These tools help you become a better leader.
No leader is perfect. So also, every individual has qualities that define a leader.
It is just that everyone doesn't have most of the qualities that a leader should have.
The tools help you learn these qualities because if you see yourself in a leadership role further down your career, you can be prepared for the role.
Why should companies do the Leadership Assessment of Employees?
Assessing the leadership skills of employees also helps companies.
It is an effective way to identify employees who can make good leaders in the future.
It makes for valuable knowledge for the company as they know who to count on in an emergency and who to groom for such an emergency.
Studies show that companies with a leadership development program are better equipped to deal with sudden changes in market conditions.
Also, companies with succession management programs were more effective at garnering better business outcomes through leadership skills.
Qualities of a Leader important to pass Leadership Assessment Tests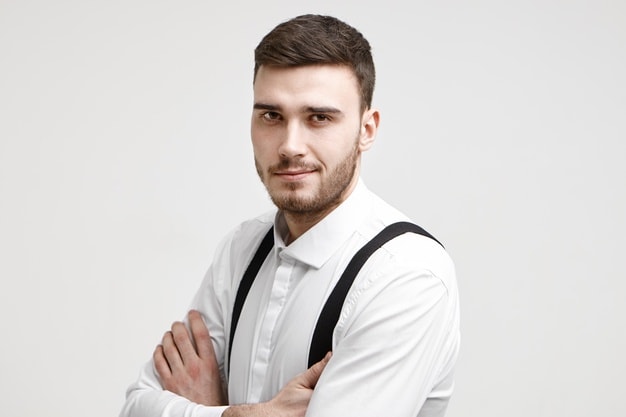 There are many qualities that a leader must possess. Most leadership assessments evaluate an individual based on these qualities. Once you understand how you fare in these assessments, you can improve your skills to become a good leader.
Some of the qualities that are desirable in leaders are as follows.
1. Self Confidence
Self-confidence is an excellent quality to have for anyone, and especially so for a leader. Self-confident people inspire and motivate others to do their best.
2. Positivity
A positive outlook can weather a lot of storms. Keeping up a happy and composed face despite the problems is only possible with a positive outlook. You can develop a positive outlook by having a strong sense of balance and an understanding that setbacks are a part of life.
It is how you deal with the setbacks that differentiate a leader from the others.
3. Emotional Intelligence
Emotional intelligence is a unique gift to understand and empathize with others as well as understanding oneself. Emotional intelligence helps in building strong relationships with people.
Learning to be better listeners and learning to recognize emotions helps in achieving better emotional intelligence.
4. Transformational Leadership
The leader can transform the dreams and aspirations of people by presenting them with an inspiring picture of a much better future. It motivates followers to achieve this goal.
5. Presenting a Compelling Vision of the Future
The leader should be able to envision and implement a new and better future for the followers. The leader should always strive to make things better for his followers.
Be it at work or in a family, the hope of a better future is a great motivator. A good leader should be able to help the followers dream and support them in achieving their dreams.
6. Motivating People
Motivating people to reach their potential is the quality of a good leader. A good leader always has the growth and improvement of many of his followers at heart and works towards helping them achieve their dreams.
7. Role Model
A leader has to strive to be a role model for his followers. Leaders should exhibit integrity and reliability. Good leaders display the actions and values they expect from their followers.
8. Effective Performance Management
Good leaders communicate their requirements and expectations clearly and effectively to their fellows. They make sure the message is conveyed and understood well.
If a person understands what is expected of him, he performs much better than when he is not clear about what to do.
9. Providing Support 
A good leader supports his team and always motivates them to do better. A leader who cannot motivate his team is a failure. A leader should help members of his team to develop new skills, take up new responsibilities, help them grow, and achieve greater heights.
Now, after going through all the qualities mentioned above, we can define a true leader-
Who is a True Leader 
Leaders are everywhere. You encounter them in workplaces, in political offices, in large organizations, in family gatherings, and friends' circles.
A person carrying out the duties of a person in a leadership role does not become a true leader.
A true leader should be able to inspire people. People follow an authentic leader because they admire the qualities he has
Benefits of Leadership Assessment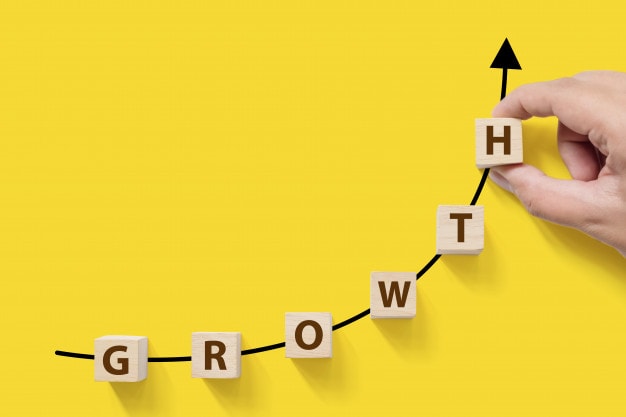 How does a leadership assessment help you? It is a question that many of us might have. The following are a few of the benefits of leadership assessment.
1. Useful Guidance in Chalking Out Career Goals 
A leadership assessment tool helps you by giving an accurate idea of your skills no matter which stage of your career. These assessments can gauge your performance in a variety of areas.
They help you give a better definition to your career goals in alignment with your strengths.
2. Increased Self Awareness
Leadership assessments help you understand yourself better. You will be more confident in your strengths and aware of your weaknesses.
It puts you in a position of control where you know how to be a better leader and makes it easier for you to achieve your career goals.
3. Improvement in Career Irrespective of Where You Stand
These assessments will help you with an overview of future career paths to choose, the training you require to get there, and the competencies you need to develop.
Five Leadership Assessment Tools to Check Out
There are many assessment tools on the market that help you with your skill identification and development. These are a few that are worth a try.
1. Myers-Briggs
It is officially called the Myers-Briggs Type Indicator. It groups individuals into 16 personality types. Once you know what type of personality you are, it becomes easier for you to choose what kind of leadership style suits your personality best.
A certified counselor best administers this test as they deliver the test accurately and give you feedback and suggestions as per the result.
2. USC's Self-Assessment
Now that you have taken the personality test and have an idea of the type of personality that you are, the next step is to identify what sort of a potential leader you are.
Most people judge others and people's judgments reflect in your thoughts about your leadership qualities too. The assessment helps to get rid of this bias. There are different types of leaders, and each type has different strengths and drawbacks.
Find out which category you belong to by taking the free self-assessment quiz from the University of South California.
3. Emotional Intelligence Assessment
Emotional intelligence is as important as or more important than intellectual intelligence for a leader. A leader has to lead a group of people. A leader has to understand the pulse of the group he leads.
Higher emotional intelligence helps cement better relationships with people, thereby being able to understand, influence, and lead them better.
The IHHP free EQ quiz enables you to find your emotional intelligence and work on areas that you find yourself lacking in.
4. Leadership Blind Spots
Our approach to the strengths and weaknesses of our character could be prejudiced. It prevents us from having a complete understanding of ourselves. These are the blind spots, and they often end up being dangerous.
As we do not see these small flaws in our character, we proceed with ignorance. It could prove harmful to our careers in the long run.
To combat this effectively, The Princeton Management Consulting Group has developed a tool to identify these blind spots and effectively minimize them.
5. Clifton Strengths
It is a paid assessment. It is a web-based assessment to single out your talents and develop them.
It, in turn, leads to better career prospects. This assessment deduces your skills by analyzing your thought process, behavior patterns, and feelings.
What to do after the Leadership Assessment? How to hone your Leadership Skills
After taking an assessment test, you are sitting face to face with the result and wondering what to do about the results.
How do you develop the competencies you need to? It is a brief outline of how to try to develop competencies.
1. Choose a Competency you are Passionate About
There may be a few competencies that you need to work on to be a good leader. As a first, choose the one competency that you are passionate about achieving. By choosing something you are passionate about, you know that you will not wear out and stop pursuing it altogether.
If you can make up for the lack of knowledge in that area, that is motivation enough to follow your next competency.
2. Lateral Approach Instead of Linear
How to achieve competency is the next step of the process. Usually, to improve their competency, people use a linear approach like attending training or reading
. If you lack practical communication skills and want to develop your competency in the area, an ideal way would be to help your teammates learn a technical skill that you possess.
It improves your communication skills and helps you learn to build relationships with people, which is another requirement for a good leader.
10 Leadership Assessment Questions and Answers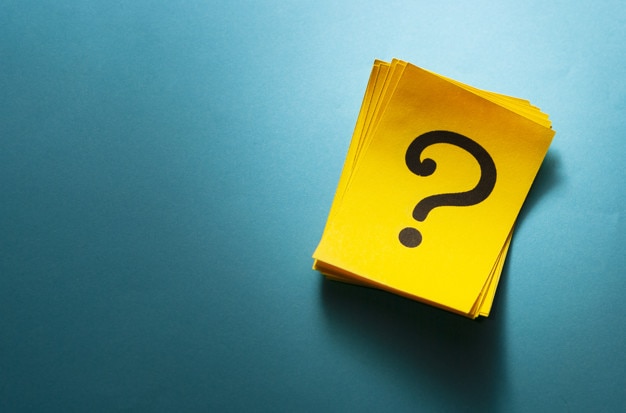 Do I consider people's skills and interests while assigning tasks?
Do I doubt my ability?
Do I always expect n top-notch results from team members?
Do I ask my team members to work harder than I do?
Do I try to understand others' feelings or perspectives when they are upset?
Do I get influenced by my personal feelings while making decisions?
Do I consider spending time boosting team morale as a waste of time?
Do I get worried or upset quite often?
Do I feel threatened when others' put forward their opinions?
Am I an optimistic, constructive, and positive leader?
Final Thoughts about Leadership Assessment!
Influential leaders are an asset to every team and organization. Influential leaders are motivating and inspiring.
Good leaders only need to be a part of the team to inspire. Effective leadership is an organization's key to success. Every organization must have a team of potential leaders. Developing leadership qualities in employees helps to improve the performance, quality of work, and productivity of the team.
Leadership assessment is one of the most effective ways of ensuring this.