Quality Control involves the use of quality management tools to analyze and solve work-related problems in an effective and result-driven manner.
The quality of a product or service is of utmost importance to its success. A single low-quality product or service can affect the reputation and goodwill of the entire organization. Quality Control is, therefore, taken very seriously in every company.
It is the role of the quality control department to use the right QC tools to ensure that the company's products or services are up to expected standards and specifications. Even in project management, the scope of quality control tools ensures that the accomplished work aligns with the project's projected goals.
This post will uncover what QC tools, their types, and usages are. So, let us get started right away-
What are the QC Tools?
Quality control tools or QC tools are used to measure quality.
There are various parameters by which quality can be measured, like performance, reliability, ease of use, which are a few of these parameters. Any product or service that meets customers' requirements and expectations is deemed to be a quality product.
QC tools are used to measure quality.
These tools are used to help monitor and manage the quality of deliverables. They help identify and solve quality issues.
Identifying and providing solutions to quality-related problems is where the success of quality control lies. Thorough knowledge of the quality control tools helps the quality control team identify critical issues, control product quality fluctuations, and provide practical and adequate solutions.
What are the Types of QC Tools?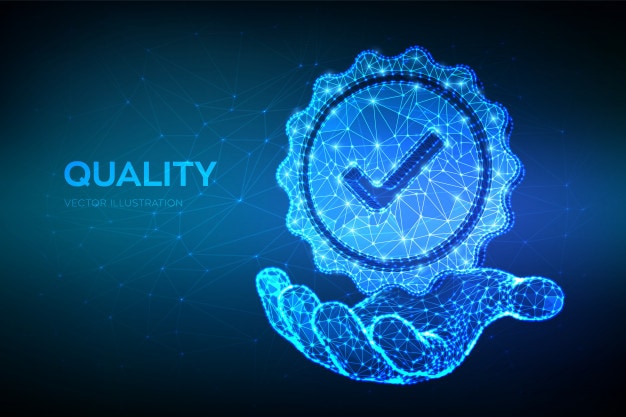 The seven quality control tools (7 QC tools) first originated in Japan and were introduced by Dr. Kaoru Ishikawa, an engineering professor at Tokyo University.
These tools are considered the most effective in improving process and product quality.
These tools examine production sequence, identify issues, and provide solutions to avoid these problems in the future. The unique feature of these tools is that they are easy to use, understand, and implement.
One can use these tools without any analytical or statistical competence. These tools are simple and powerful and play an essential role in resolving fundamental problems in the quality of products and services.
7 Quality Control Tools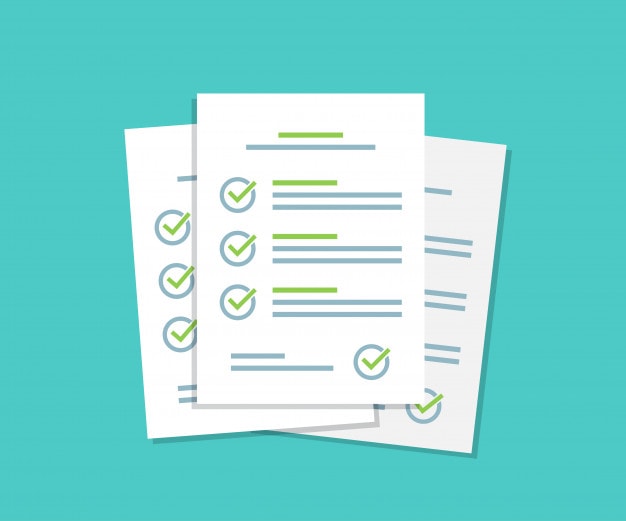 The seven quality control tools that help in the identification of and providing solutions to the problems in the process and product quality, first put forward by Dr. Kaoru Ishikawa, are:
1. Stratification or Flow Chart
This type of quality control tool helps analyze a large volume of data.
It first groups all the homogenous or similar data into smaller groups of data called strata. This tool is used for data collected from different sources like people, shifts, machines, suppliers, etc.
To get the best results from stratification, make sure to include which information about your data sources may affect your analysis results.
2. Check Sheet
A check sheet is used to collate, record, and analyze data.
It forms the basis for any problem-solving activity and is an essential step in the quality control process.
Data may be numerical, opinions, or observational.
3. Control Chart
The control chart is also called a Shewhart chart.
A control chart monitors performance over time and checks variations in data points. The control chart is a graphical representation of the data collected.
It plots data over time and gives a picture of the consistency or inconsistencies in data occurrences. These are the functions of the control chart.
It discloses the source of process variations present in the manufacturing process.
It helps identify when to take action to eliminate the random or unique cause of variations.
It helps to measure the process capability of the production process.
 4. Fishbone Diagram or Cause and Effect Diagram
Fishbone is also called the cause and effect diagram.
It helps identify the factors leading to an effect, usually the cause of the problem that has to be solved. It does so by streamlining all the possible potential causes and selects the best or real possible potential cause out of these, which contributes to the problem.
The brainstorming technique is generally used for finding the possible potential causes.
A fishbone diagram is most orderly and helps you track down the possible cause of the problem quickly.
Causes and sub-causes are generally grouped into six main categories: machines, measurements, materials, personnel, environment, and methods.
5. Histogram
A histogram helps to represent the frequency distribution of data clearly from among a group of samples, facilitating the quick and easy recognition of areas of improvement within the process.
Its structure is like that of a bar graph. Each bar in a histogram represents a group of data, and the height of the bar represents the frequency of data in the group.
It is a pictorial representation of data. It is the most commonly used bar graph for recording frequency distributions of data.
This tool helps categorize the frequency of your data into age, days of the week, or any other data that can be represented chronologically or numerically.
6. Pareto Chart
Pareto chart is based on the 80-20 principle.
According to the 80-20 rule, 80 percent of the problems are caused due to 20 percent of the few major causes.
These significant causes are referred to as the vital few. It also says that the rest of the 20 percent of problems are caused by the 80 percent of various minor causes, also called the trivial many.
A Pareto chart is a combination of a bar and line graph. It represents individual values in declining order using bars, and the line represents the total.
The Pareto chart helps identify the importance of different parameters and aids in concentrating your efforts on those factors that significantly impact the process.
7. Scatter Diagram
A scatter diagram is used to understand the relationship between two variables.
This is of great use for quality assurance professionals to identify cause and effect relationships. This shows the relationship between two sets of numerical data.
It shows the positive or negative correlation between the two variables.
Scatter diagrams are a useful quality control tool to define relationships between defects in quality and possible causes like activity, personnel, and variables.
Why Should you Use the 7 QC Tools?
These are a few reasons why the seven quality control tools have become essential in quality control circles.
Encourages problem-solving and improvement in the process
Simple to use and powerful.
Scientific and analytical approach to problem-solving
Each tool is different and facilitates different ways of problem-solving.
Easy to use, understand, and communicate.
Final Thoughts on Quality Control!
The seven quality control tools have simplified the finding of a cause and arrived at a much more comfortable and organized solution.
The knowledge of these QC tools is a must for quality control in today's scenario.
The main advantage of these tools is that once you have familiarized yourself with a tool's workings, it can be adapted to different problem-solving scenarios.
On the concluding note, we'd like to see your views on the importance of 7 QC tools training in an organization in the comments below!
If you liked this article, we bet that you will love the Marketing91 Academy, which provides you free access to 10+ marketing courses and 100s of Case studies.