Time management is defined as a modern concept which deals in making plans about the amount of time an individual spends on certain activities so that he can boost efficiency as well as productivity. It takes the help of several tools, methods, skills, and techniques to manage time and accomplish set projects, task, and goals within a deadline.
What is time management?
Time management is described as a process that helps in setting and later prioritizing goals, deciding how much time to spend on specific activities, revisiting the goals as well as priorities at regular intervals, making adjustments along the way and observing the results of your efforts.
Managing time is an art. It may look straightforward but is not so because you need proper planning and the right tools and strategies to implement it in real life. The fact of the matter is if an individual or an organization thinks of implementing this concept, then it means that they are on the right path.
Process of Managing Time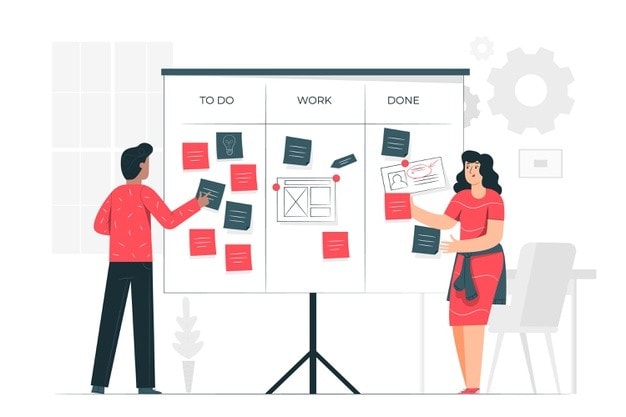 The time management process takes the help of various skills and strategies to manage time most effectually. Some of them are as follows-
1. Start the day with a clear focus
Think about your day in advance so that you can know and determine what the activities that need to be accomplished on that given day are. Be clear in your thought process and your purpose and now is the time to check your emails and messages and respond to essential queries.
It is imperative to take a few minutes out every morning in setting your goals because the loss of these few minutes will help you in time management and save several hours at the end of the day.
2. Use a planner
The first thing an individual needs to do is buy a time planner so that you can write everything you need in it for effective time management. If not a planner then makes a list of the tasks that should be done.
Update it regularly during the day as some work might creep up that is more important than the others. Keep going through your list at regular time intervals to get an overview of the accomplished tasks and the ones that are pending.
3. Organizing
Staying organized will help to maintain a clear picture of the tasks that need to be done. This will help in knowing what to do and when.
4. Prioritizing
A good time management policy requires prioritizing of work and responsibilities to accomplish the set long-term and short-term goals
5. Focus on high-value activities
Start with the activity that is most important and resist the lure of clearing unnecessary items on the list first as they are a wastage of time at this point. This is the time to identify the tasks that would make the most impact on your project, your working and even on yourself so that you can undertake the process of time management.
6. Reduce redundancies
There are always specific tasks that can be and should be avoided as they are redundant. It is imperative to remove irrelevant processes and non-priority tasks to create an effective time management policy
7. Communication
Develop an open and robust communication channel that can help to make your goals, objectives and plans clear.
8. Delegation
It is essential to make viable plans so that it becomes possible to complete crucial tasks. Another way to accomplish a lot in a small timeframe is by delegating tasks. A good manager believes in the art of empowering and will hand over the job to efficient subordinates to save his precious time.
9. Keep the interruptions away
Interruptions have the habit of increasing the time needed for completing an activity. The more a person gets uninterrupted time, the more effective his day will be as he will be able to achieve some vital tasks.
Identify the activities that have a habit of causing disruptions during the work and try to stay away from them if you are looking for ways of time management. Remember it is difficult to get back in the scheme of things once you have been interrupted during your work. Make sure you can maintain your focus until the task is complete.
10. Do not drag your feet
Some people have the terrible habit of procrastinating and the only way to stop it is by creating timelines for all your essential activities. Staying focussed is the way of effective time management. You mustn't drag your feet and complete a specific work within the set timeframe.
Give yourself a small reward for your effort because this will act as a motivational tool for the next time
11. Keep your focus on one task
People boast that they always multitask, but an essential factor that they fail to understand is that it keeps them away from the task that is of most importance. In your desire to do a lot of work, you do not pay attention to the one that could make or break your deal.
Keep your focus on one task and stop multitasking if you are looking for ways to effective time management. Plan your day and set specific time aside for various activities. Once you get into the groove of things, you will realize working one task at a time is any day better than doing everything every time.
12. Review your day
Spend a few minutes daily at the end of the day on your task list to review your day if you are looking for effective ways of time management. If you have achieved what tasks you wanted to at the beginning of the day, then it is the time to pat your back and if something feels short, then do not be disheartened. Make an extra effort the next day to get back in the game.
Here is a video by Marketing91 on Time Management.
Importance of time management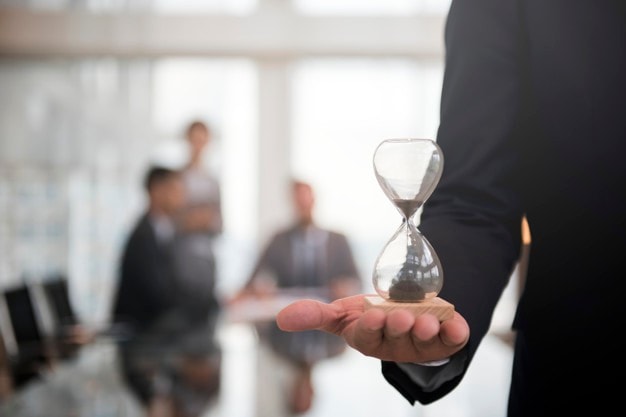 The importance of time management is as follows-
Time management helps in using time effectively
Time management helps in keeping things organized
Time management Assist in efficiency gains
Time management helps to plan and organize the work schedules
Time management assist in increasing efficiency and productivity
Time management develops a sense of responsibility
Time management leads to active learning
Time management maximizes accomplishments
Time management prepares individuals for the outside world
Time management helps to achieve specific tasks and activities
Time management helps to give every job enough time so that there is no pressure
Time management helps in proper coordination
Time management receives stress and anxiety
Reasons why you need time management
A person needs time management in life because
He is absentminded
Has the habit of procrastination
Is not comfortable in delegating
Is disorganized
Fails to prioritize work
Is reactive instead of proactive
Time management tools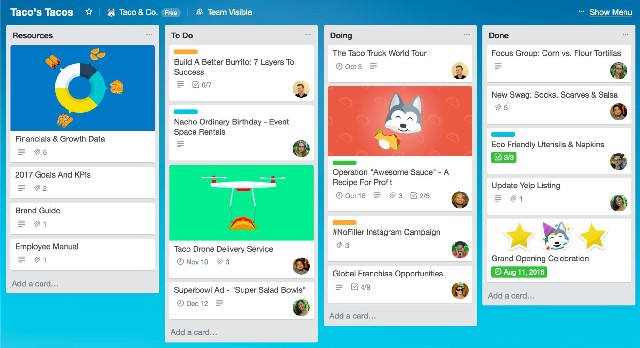 Some time management software tools that can help you to manage time effectively are
SCORO
It helps in time management by managing tasks, work reporting, billing, and tracking time. Its top features are
Tracking billable and actual time
Transferring hours to the invoice
Reporting on budget and sales performances
Client and project management
ASANA
It is an easy-to-use tool and has a practical and straightforward layout that can integrate project management and collaboration to manage projects across the whole team in an effective manner. Its top features are
Breaking the work into small tasks
Organizing the tasks into projects
Assigning specific responsibilities to particular team members
Checking the progress of the team
Reviewing milestones
Getting notifications about project updates
Get a quick review by using project dashboards
BILL4TIME
It is a cloud-based billing software that determines the profitability and productivity of a project. Its top features are-
Track non-billable and billable time
Client portal
Get work summaries on a daily, monthly and weekly basis
Online and invoicing payment options
Extensive reporting on projects
TRELLO
It is a visual method that helps teams in productive project collaborations. Its top features are
Simple task management
Creating tasks list
Organizing lists by priority or dates
File ad image sharing
Collaboration and commenting
CLARIZEN
It is a cloud-based software that provides configurable workflows and helps the business to move forward. Its top features are-
Unlimited projects
Social collaboration
Automated processes, workflows, and alerts
Expense management and budget tracking
TIMECAMP
It is an effective time management software that uses a time tracking facility to measure profitability. Its top features are
Desktop and mobile apps
Powerful reporting
Budgeting in both time and dollars
Integrated payment gateway
Automatic non-billable and billable time tracking
TOGGL
It is tracking software that acts as an add-on to the existing tools to become more productive. Its top features are
Unlimited projects and subprojects
Accurate offline and online time tracking
Reporting team progress
REPLICON
It is a useful tool that has multi-feature solutions. Its top features are
Timesheets
Time tracking
Analytics on time usage
Expense management and project budgeting
Multiple billing rates for different users
Advantages of time management
The advantages of time management are as follows-
1. Lower stress levels
When an individual follows the process of time management, he can create schedules and work accordingly so that his set tasks are completed within the timelines. This leads to better results and a person can thus relax and enjoy his professional as well as personal life. It is time management that can lower the levels of stress in daily life
2. Get more work done
The main objective of time management is getting more work done. When an individual can set deadlines and achieve them within the timeframe, it helps to boost productivity by effectively managing the workload.
3. Minimize procrastination
The benefit of time management is that it enhances the ability to control situations and stop delays by minimizing the habit of procrastinating.
4. Less rework
An essential advantage of time management is that it results in less rework. Being organized results in fewer mistakes and fewer forgotten tasks hence no extra or duplicate work.
5. Achieve self-confidence
Time management helps to plan out the work and day schedules for betterment. It manages time effectively so that a person can have some extra time for himself. It also helps to make life better, and this builds self-confidence and the ability to achieve everything through proper planning.
6. Fewer problems
When a person is unable to complete his work within timelines, it creates extra work and challenges for him. The advantage of time management is that it helps to avoid missed deadlines, forgotten appointments and other problems by planning and preparing adequately for the day.
7. Helps to maintain focus
Handling the time management process is a skill that starts with managing stress and leads to gaining a better perspective and desired focus in life. It makes it possible to think about the target and deadlines by putting all the focus on the job at hand. Remember it is a focused view that helps to achieve an enjoyable and successful life hence it is imperative to implement time management
8. Less wasted time
It is not possible to create more hours in a day, but a person can manage time and find some free time for himself. Proper planning, making schedules, sticking to them and achieving results in set timelines helps in less wasted time. It stops the mind from wandering and thinking about what to do next because your day is already planned and you know the task that needs to be completed
9. More opportunities
Being able to be on time makes life easier. Proper time management requires less effort during the day as everything goes according to a plan. This gives individuals more options and opportunities in life.
10. Improves reputation
When a person or an organization starts following time management process, it enhances reputation in the market as people start considering him or the entity reliable
9. Find extra time
Managing time gives an individual additional time to spend on things he likes to do personally and he can pursue other interests. It is now possible to devote some time to friends and family.
8. Delegate tasks
An essential advantage of time management is that it teaches an individual or a business entity to delegate tasks effectively
7. Identifying problems
Time management helps to track the progress so that it becomes easier to identify potential problems and address them on time
8. Maintain control
Time management gives a feeling of control over their work as a person, or an entity knows what and when to do certain things to achieve maximum benefits
9. Helps in avoiding costly mistakes
When someone follows time management, he can prevent regular things like missing rent, missing school fees of kids or even housing deadlines. This saves money by avoiding costly and unnecessary expenses
10. Financial strength
Time management helps in planning every aspect of life in both the personal and professional front. This promotes success and brings financial success
11. Becomes healthy
Time management gives a person the necessary time to relax and rejuvenate. He can save time for health-related activities like meditation and exercise so that he can be mentally and physically fit.
Disadvantages of time management
The disadvantages of time management are as follows-
1. Routine work
The employees lose motivation because their work becomes routine and starts feeling boring
2. Complacency
Everyone is confident of achieving set targets, and this gives rise to complacency
3. Meaningless work
Everyone is so busy being on a schedule that there is no longer enough time to be spontaneous and innovative. This makes the work pointless and dull because of the lack of new ideas.
4. Wasted time
The routine becomes all-important, and employees keep on working as per the set schedule without paying attention to the fact that this work is essential at this point or not. This often wastes necessary time doing work that should have been postponed or delegated to someone else
5. No time to rest
People indulging in the habit of time management are prone to waste time on planning and scheduling. An essential chunk of the day is spent and there is little time left for rest or leisure.
6. Fatigue
Planning, scheduling and reorganizing day after day starts taking a toll on the health of a person. Stress and fatigue become an integral part and after a tome starts proving a disadvantage of time management
7. Cannot say no
In the zeal to be on schedule, it becomes impossible to say no to set schedule even if something important crops up at the last minute. Such crazy situations create friction when you have to miss vital appointments because your schedule is set and you cannot change it.
8. No flexibility
You have set schedules in the time management process, and it leaves very little or no room for flexibility.
9. Disruptions
People who have implemented the concept of time management in their personal and professional life find it difficult to indulge in idle activities. They hate wasting time, and this leads to disruptions and arguments with others who are being idle.
10. Result in dissatisfaction
After some time, the process of time management starts interfering with personal appointments and plans that are made instantly. People feel pressurized and this causes dissatisfaction
Liked this post? Check out the complete series on Time Management