A good manager will always find the means to working efficiently with other junior employees. For the realization of goals and objectives of the organization, it is always important to distinguish roles and responsibilities of each party and to adhere to them accordingly.
However, there are instances when a leader may decide to delegate some of the tasks to other low-level employees. It is not an easy task as it sounds; you need to be strategic, informed and categorical. Here are some of the great ways that you can use for an organization to implement delegation of tasks more successfully;
8 Smart Ways to Implement Delegation
1) Select the tasks you want to delegate
There is more than just delegating roles to your juniors. It is necessary to ensure that you choose the particular tasks that you would want to transfer carefully. Remember not all functions can be delegated thus the need for ensuring that you do not assign tasks that are way far much beyond the capability, skills or responsibility of the junior employee. Implement Delegation is a great way to ensure that more tasks get done in less time, and it also builds team capacity.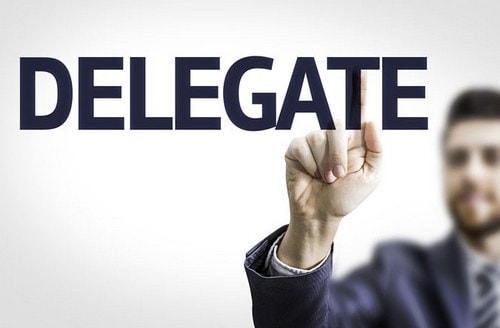 2) Grant necessary authority for that task
If you want a task to be done to satisfaction, it is important also to make sure that you delegate the authority necessary for completing it.
Authority in most occasions gives the employee confidence that they need when handling that particular task hence giving you an assurance of delivering better results, which match your expectations without compromising of any situation.
3) Choose the best person to delegate to
As a manager, you have the capacity to tell the areas where each employee working under you is strong at and areas they are weak at. Based on this analysis, you need to ensure that you delegate that particular task to an employee whom you are confident has the best qualities and capabilities of delivering best results.
You also need to monitor the skills of the person you would wish to delegate the role to and find out whether or not they have the ability to deliver. This works best especially if you go for an employee you have carefully worked with and have monitored their progress in the past.
4) Provide clear instructions
If you are willing to implement delegation of roles effectively, you need to provide clear instructions to the employee you want to handle the tasks on your behalf. Clear instructions will not only make work easy for the employee you have selected, but it will also make it possible for them to have a clear understanding of what is supposed to be done and what is not intended to be done. It helps in drawing a line between the do's and don'ts.
In this case, make sure to feed your employee with all vital information concerning the task by ascertaining that he or she understands all the elements surrounding the assignment.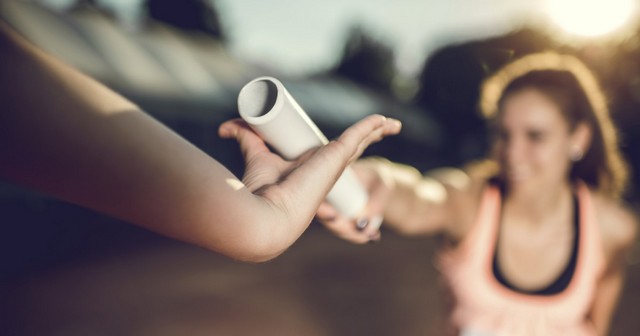 5) Show complete trust to those you have delegated tasks to
If you want to get the best out of your employee that you have assigned a role to, make sure that you demonstrate complete trust to them. Believing that they can deliver better work on the basis of their abilities and skills will help build their confidence and eventually produce a remarkable job.
It is inappropriate to believe that you are the only person who can do that particular work as expected. Just because some employees are not involved daily in such tasks does not necessarily imply that they are incapable of doing it perfectly. Therefore, ensure that you demonstrate confidence and conviction that the employee you delegate the work to can deliver.
6) Focus on teaching skills
When you delegate, it does not imply that you are essentially passing off a task that you do not enjoy doing to other employees. Instead, it means that you are allowing your employees to relatively stretch their judgment and skills regarding that task.
In other words, you need to realize that some employees make mistakes in the process of understanding and learning new skills that come with the role. It would, therefore, be appropriate to continue teaching them on how to handle such issues instead of punishing them in whichever way.
7) Come up with a definite timeline and follow-up system
You should ensure that you stipulate practical completion dates for the task immediately you are delegating it. Also, make sure that you include milestones in the timeline to help you in continuous monitoring of the progress without asking unnecessary questions all the time about how far or how they are faring on.
It is only appropriate to allow the employees to do their work without necessarily looking over the shoulder to find out how far they have gone. But at the same time, it is vital to monitor the progress periodically.
8) Provide written and public credit
In the spirit of inspiring loyalty, it is essential to ensure that you acknowledge the employee that you have delegated the roles too. This is important because it helps in fostering great satisfaction for the work done and at the same time used as the basis for providing mentorship and performance appraisals.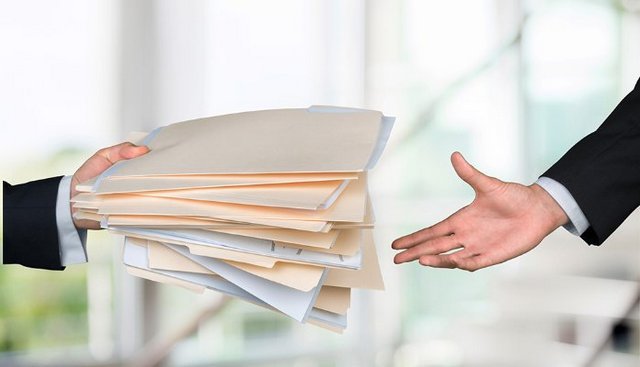 In simple terms, when delegating a task, you should ensure that you let the particular employee know about it in written form and others to know it through stipulated public communication like a memo.
Conclusion
If you want to implement delegation successfully, you ought to know that there are challenges which are bound to arise in the process.
Many junior employees always rise to managerial positions through such initiatives, and thus it should be considered as a significant aspect of an organization. Take it as an excellent opportunity to prevent vacuums within the organization at any given time since it shows that the employee can easily step in the shoes of the manager and deliver better results.
The most important thing nevertheless is to ensure that the task is delivered appropriately, ultimately.
Liked this post? Check out the complete series on Delegation