Want to have a great plan that can safeguard your business from sudden emergencies, unexpected or disruptive events? Then incorporating foolproof Crisis Management Strategy for your business will help you do so like a pro.
In this post, we will delve into the world of crisis management and understand critical practices and strategies that can empower you in safeguarding your business from a wide variety of crises.
To understand the concepts of crisis management, the very first thing that you need to understand is what crisis is, so let us know that here and now-
What is a crisis?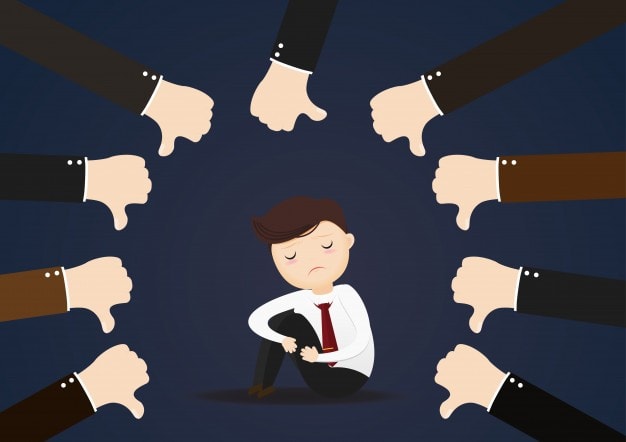 A crisis is defined as a sudden and unanticipated situation that leads to chaos and anxiety amongst the employees at the workplace.
It is known as an organizational crisis. In simple terms, the crisis is an emergency that demands the utmost attention and disrupts the stability of employees and organizations. The crisis affects everyone ranging from individuals, groups of employees, organizations, or even societies at a global level.
Some researchers reason that crisis is any significant threat to the operations of organizations that can negatively affect everyone if not handled with care. In an emergency, the danger endangers employees, owners, and the entire organization.
A crisis can be threatening in the following areas: public safety, financial security, and damage to reputation.
Characteristics of Crisis
A crisis is sequential, wherein disturbing situations harming the organization happen in a sequence.
It arrives on short notice, not giving much time for supervisors to improvise a strategy.
Crisis leads to feelings of anxiety, fear in employees and can threaten the organization's existence.
Reasons for the Occurrence of Crisis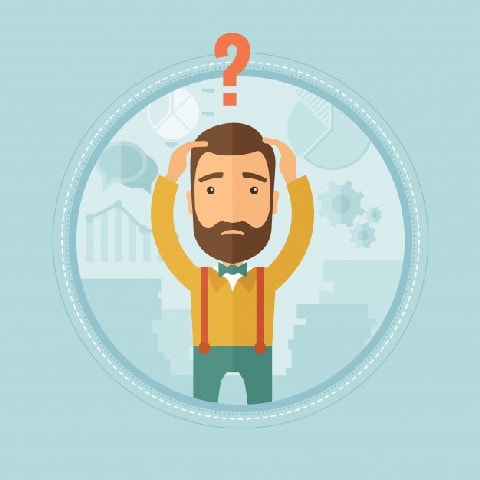 Failure of technology and machinery breakdown. It includes hacked systems, problems on the internet, password identification failures, and corrupt system files.
The disagreement between employees and arguments amongst them can also lead to a crisis.
Strikes, protests, and boycott on the part of employees can also lead to crisis.
Theft or terror attacks can also lead to a crisis.
The neglection of minor problems at the start can lead to significant issues in the future leading to unrest and crisis.
The casual attitude of the management for its employees can lead the employees to act in a careless manner, which may lead to crisis. It causes a crisis due to the lack of meeting deadlines.
Illegal and questionable behaviors like bribes, fraud, and data leakage can lead to organizational crisis.
Lack of funds can lead to bankruptcy and lead to a crisis.
Crisis communication is related to three major factors: management of issues, discussion of risk, and control of reputation.
Failure in these factors can lead to a crisis and will call for the need for crisis management. Ineffective crisis communication can affect the three factors adversely.
Now, after being aware of what crisis is, let us have a look upon the critical traits of Crisis Management-
What is Crisis Management?
Crisis management includes systematic steps that are taken by an organization to combat any threatening situations.
Since crisis causes disruptions in business operations, can lead to harm, may affect your reputation negatively as well as impacts finances, crisis management is a skill that every organization should perform.
Need for Crisis Management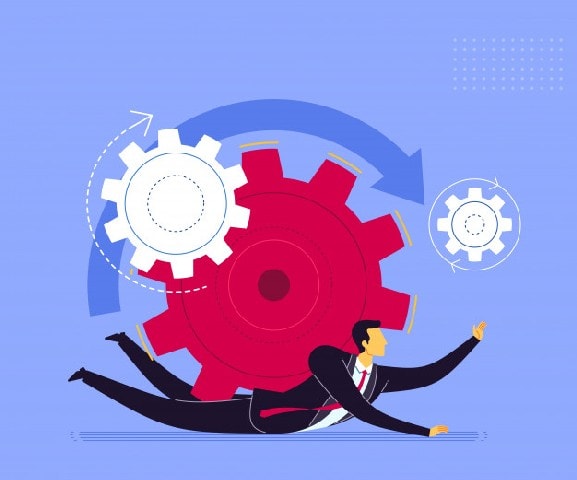 It helps in preparing employees to face adverse and unexpected situations with calm and courage.
It helps the employees adjust effectively with the unexpected changes in the organization.
It helps the employees effectively understand the reasons why the crisis is happening.
It also helps the managers to better prepare themselves in handling their task force of employees in the face of adversity.
Essential Features of Crisis Management
Effective crisis management includes the details of all the activities as well as the processes. This helps the managers and their team members assess and analyze the problem at hand. It gives them a clear understanding of the events which lead to a crisis as well as risks. It also gives them an idea about the area, which may lead to uncertainty within the organization.
Crisis management gives the team managers as well as the employees enough time to respond appropriately and efficiently to changes that have been made to the organization's culture.
Crisis management constitutes the effective coordination between all the departments of the organization which works towards effectively overcoming any emergencies.
At the time of a crisis, the employees must communicate efficiently amongst each other. This is the best possible manner through which the crisis at hand can be dealt with. Some of the key points to keep in mind during an emergency are:
Employees should not panic or spread any rumors. They should always maintain their calm and remain patient.
During the time of a crisis, the management team should keep regular as well as modern touch with all the external clients, employees, stakeholders as well as media. This again helps prevent the spreading of any rumors.
One should always try to avoid being too rigid. They should make it a constant effort to adapt to changes made and any new situations that arise.
Types of Crises handled by Crisis Management
 There are two significant types of crises.
They can be self-inflicted, or they can also be caused due to external forces.
A few examples of such external forces include natural disasters, terrorist attacks, security breaches which affect the privacy of the data of the company, as well as false information. These can affect a company's operations as well as brand reputation, depending upon the type of force.
The first type of crisis, i.e. the self-inflicted crises, is caused by the company itself. For instance, say an employee lights up a cigarette in an environment with contains hazardous chemicals or when an employee downloads or even, questionable open files on an office laptop can lead to the potential harm of the company.
Some other examples include reviews which state that the company provides poor customer service. These kinds of comments can harm a company's reputation as such reviews have the capacity of going viral on the internet.
Another example of a self-inflicted crisis is rumored, for instance, that the company's accounting department is cooking the books. Crisis can also happen due to operational risk and hence there is always a need of operational risk management.
Crisis, both external as well as internal, can be handled.
They can be managed, mitigated, or even prevented. This is only if the company has an efficient as well as an extensive crisis management system. An internal crisis can be dealt with when the organization strictly enforces compliance guidelines as well as protocols about the company's policies, ethics, rules and regulations among all the employees.
How can a crisis affect a business?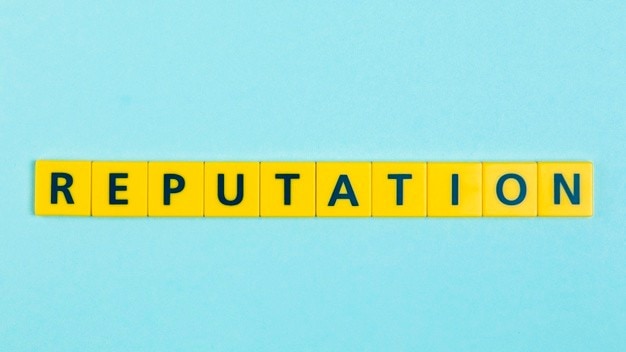 1. Damage of the company's reputation
Media has the power of destroying a company's reputation instantaneously. The news during a public relations crisis can be put up constant negative press which can effectively damage the brand's value as well as image. It does not take up a significant amount of time to publish damaging stories in traditional media, such as television, print, as well as radio.
In addition to this, the internet sources, i.e. the digital content, which can be easily found on various websites and social media, can continue to relate your company's brand to the crisis at hand. Any mistakes, actions, and even inactions made by your company can be criticised and widely broadcast around the world.
2. Disruption of the company's business operations
In case of a crisis, you might need to pull people from several other departments. This means that the business processes and services may be disrupted due to the lack of workforce in those departments.
3. Loss of revenue
Due to the constant harmful air because of the media attention, your company's actual content can be buried away in the search engine results. This can, thus, take a toll on your company's reputation and even, drive away potential customers.
Steps for Crisis Management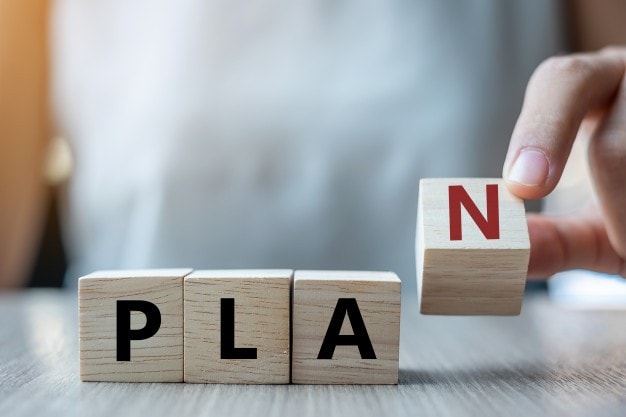 1. Having a Plan
The Management team of supervisors should have a plan with clear objectives. These objectives include the protection of employees, the public, and the organization of supervisors. Having a plan helps the organization to "save face" and make sure that their organization survives.
The plan must include the steps that will be taken to handle the crisis.
2. Have a Spokesperson
Every organization hires a spokesperson to represent their organization to the general public. If the crisis could hurt the health of the customers and employees, it could lead to media outrage. Hence, a trained spokesperson helps in answering to these media personnel.
3. Honesty and Openness should be Implied
Lack of fairness leads to more outage on the part of media coverage. The head of the organization, as well as the spokesperson, should always be open and genuine as much as possible to manage the catastrophic situation.
Transparency is always appreciated and valued. This transparency should be communicated on all channels ranging from news interviews to internal meetings with employees.
4. Inform Your Employees
To maintain the loyalty of employees and to keep them engaged with the organizational work, it is crucial to keep them informed about the ongoing crisis. Informing your employees also keeps a check on the rumors that may be circulating amongst employees or on social media.
5. Have open communication with Customers and Suppliers
In a crisis, there is always a possibility of losing your value to the customers and not having enough credibility to keep the suppliers interested. Hence, you should be open with them about the crisis and keep them informed.
They should not find out about the crisis from other people. It further lowers your credibility and makes you appear self-centered. Your crisis management plan should include direct objectives of how to keep your customers and suppliers informed regularly.
6. Update Everyone Often
Whatever steps you imply to improve your stock market performance or managing the reputation of your organization should be updated. Everyone should know how you are battling with the conflict to keep them engaged in your success story. You can use the crisis to your advantage and make it a fascinating comeback story.
7. Be Active in Social Media
Everything in today's world is connected to social media. If you have an excellent social media presence, you will benefit from it the most. Everyone will know your organization, and it's struggling. It will help in creating real-time followers. If you keep updating your social media activity, people will know that your organization still exists and is here to stay.
Examples of Crisis Management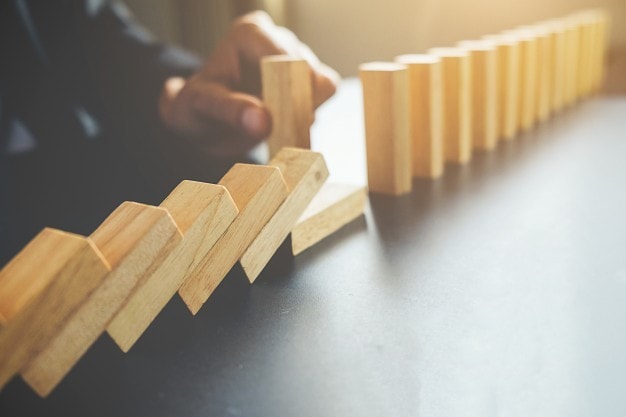 The global marketplace is a very competitive environment.
Every sector within it has its own set of challenges, risks, and competition. A minor thing or event can lead to a company's brand value taking a hit. Thus, in terms of a professional world, any occasion, scenario or situation, can put the reputation of a company at risk.
Some instances of the worst-case scenarios include false accusations, data theft, product recalls, and the loss of a critical member of the organizations, among several others. Any of these events can lead to a significant chaos scenario in the company, which can sometimes even lead to the dissolving of the company.
Some of the other events or emergencies include natural disasters, global financial disasters, and terrorist attacks, among others, are unavoidable.
However, these crises would not necessarily damage a company's reputation if they are handled efficiently. There are crises, though, which usually result due to oversight or even, a poorly made decision. These can potentially hamper or hurt a company's reputation. Therefore, it is crucial to devise an effective crisis management strategy that kicks in every time a crisis evolves.
Let us look at the crisis Johnson & Johnson faced during the 1980 and how they responded to it.
Johnson & Johnson Crisis Management Example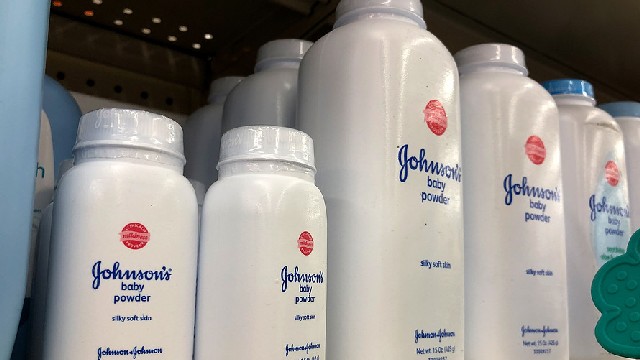 Numerous people can remember when a company managed itself through its crisis years after having dealt a significant emergency.
For instance, Johnson & Johnson was given significant praise when it efficiently handled a product recall, i.e. Tylenol recall. This happened during the 1980s. The company was faced with a considerable crisis wherein seven people died after consuming a cyanide-laced Tylenol.
Johnson & Johnson was very fast on its feet and quickly recalled all Tylenol capsules which were in circulation in the market. They then worked along with the FDA officials to create new tamper-proof packaging for the product. This resulted in media coverage of the events, which still has a positive tone, even nearly four decades later.
In Conclusion
In today's world, it is impossible to be in a crisis-free zone.
We cannot omit a crisis and expect everything to be excellent in the long run forever. We need to prepare ourselves from dealing with whatever crisis arises whenever. One way to always be made for crisis management is to have crisis literacy.
Crisis literacy will help us in understanding the threats of the world economy or news and how it can negatively affect our organization. In today's world, we have several resources that can help us to manage crises effectively.
 It's essential to be active on social media and learning about new trends to be connected with the world. Everything is online, including news and information. It means your crisis is happening in front of millions of people. You should be genuine and honest at the end of the day to help the audience trust you.
If you have the trust and support of the audience, such as your customers, employees, and suppliers, you can turn around any crisis whatsoever.
So, what are your takes about the incorporation of crisis management strategy in your business management? Do you think crisis management plays the most significant role in ensuring the sustainable existence of your business? Update us with your perspectives about crisis management in the comment section below.
Liked this post? Check out the complete series on Management