Management consulting can be defined as when the management of an organization seeks the consultation of outside experts to manage their organizations effectively.
The management consulting firm analyses the working of the organization and advises to make changes in the operations, time management, project management, and business strategies according to the requirements of the organization.
Meaning and Explanation of Management Consulting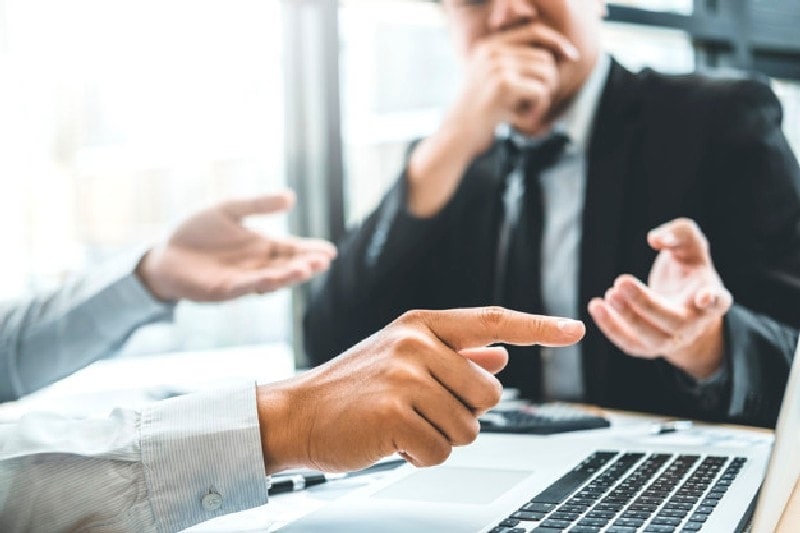 The simple meaning of management consulting is when the management of the organization needs consultation for their decision-making and need help to solve a complex problem. Therefore, it is right to say that management consulting is when the consultants of the organization require consultation.
The importance of management consultation grew when studying management became an important topic and choice of career. The first and foremost, management consulting firm named Arthur D. Little Inc. was founded in 1886. Arthur D. Little Inc. was founded primarily with the concept of technical research but later it became a pioneer in management consultancy.
A management consultant firm consists of a group of management and business experts who help organizations by providing them solutions for complex problems. Management consultants divide a complex problem into small problems and analyze them deeply and provide solutions in such a way so that operations, decision-making, and time management can be optimized. These consulting firms charge fees from the organizations in return for their advisory.
A management consultancy can give suggestions such as the implementation of new technology, making changes in a certain process, improvement in operational services, etc. Consultants use their own methodologies and methods to identify and analyze the problems and give suggestions on the basis of the output of their analysis.
More and more organizations are seeking the help of management consulting organizations as a result of which more and more youngsters are considering management consultant as a career option. At present, you will find several management consulting organizations if you simply search about it on Google.
If you run an organization and feel stuck somewhere there is no harm in taking the help of management consulting.
For example, in the present times, all companies are struggling with making their operations environment-friendly as the increasing demand of people for environment-friendly products and the need for making changes in operation because of climate change. You can use the consultation of management consultants so that changes you can make changes smoothly and making the least expense in doing so.
Roles of Management Consulting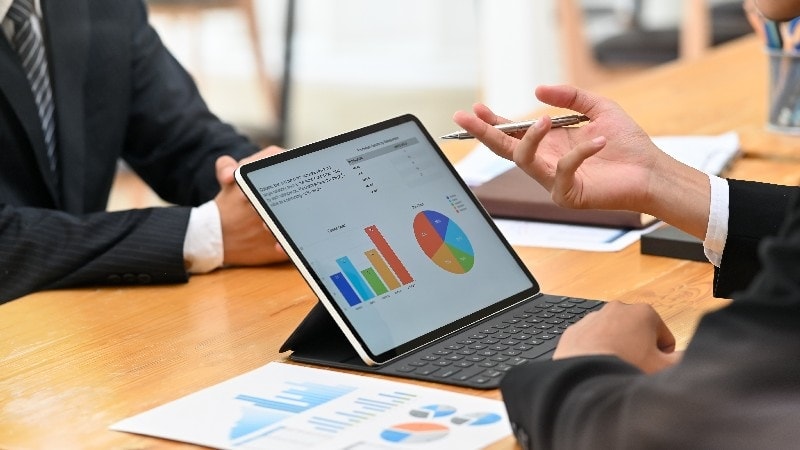 1. A management consulting firm consists of people who are information specialist
The role of a management consulting firm is to provide a deep insight into a particular problem and provide the organization with the spectrum of solutions for the problem at hand.
One can provide consultancy about something if they have expertise in it or they have worked a great deal in that field. Therefore, management consulting firms hire experts who give consultation to client companies.
2. Educate the client
Another important role of a management consulting firm is to train or educate the client about innovations. The management consulting firm can either guide its clients to where to look for or what to do learning or sometimes they are required to play the role of a teacher to establish understanding.
Therefore, a management consultant is required to play the role of an educator, leader, designer, as well as an evaluator of the learning process of a client. Therefore, it becomes important that the experts of management consulting have the capacity to teach and also have expertise in certain areas so that they can guide their clients efficiently.
If management consultants are not good at educating, then they can't help their clients to establish an understanding of innovation.
3. Helps in solving complex problems
Another role of a management consulting firm is to help companies to find solutions to complex problems. It collaborates with its client in cognitive, perpetual, action, and emotional processes of solving a complex problem.
A consultant with his expertise divides the problem into small segments and maintains objectivity and at the same time provides stimulating ideas and interpretations.
4. Helps in attaining the objective
Along with directing the client towards growth, the managing consulting firm helps the firm to help in discovering effective methods of the production process, making changes in the companies that will last for a long time, etc.
There are chances that the client might deviate from the desired objective while doing all this. At this point, the role of the consultant becomes crucial as he directs the whole efforts in one direction that is to attain the main objective of the company.
5. Find alternative solutions
One of the main roles of the management consulting firm is to determine the different alternative solutions and to analyze each solution and to determine all possible consequences of opting for each solution.
Advantages of Management Consulting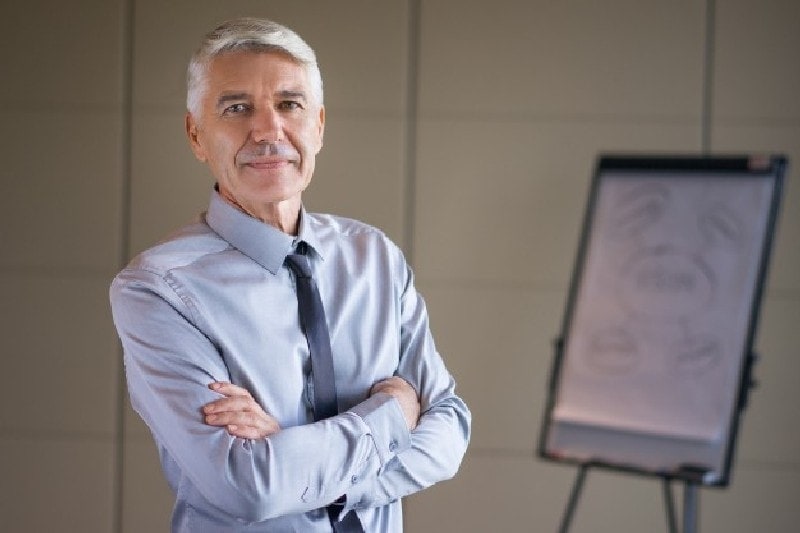 The benefit of using the services of a management consulting firm is to make business operations better and profitable. There are many benefits of taking management consultation and because of this reason this industry is booming at a fast pace.
In this section, you will learn about the different advantages of taking management consultation.
1. Using the knowledge of experts
When a company hires the services of a management consulting firm, they hire the firm for its expertise and for the wide knowledge of their consultants in order to find the solution of the problem faced by the company. People who work as management consultants have sharp minds with relevant education and skills and also they have a different (often expert) perspectives to look at a problem than most people because they have worked on similar problems in different organizations and have the experience to handle problems faced by your organization.
2. A different perspective to look at problems
Another benefit of using the services of a management consulting firm is that you will get to look at your problem from a different perspective. These people don't give you a suggestion to improve your business operation on the basis of a hunch that they have but on the basis of the skills and knowledge that they have.
Sometimes when people work together, they tend to have a singular point of view to look at their problems. Therefore, it becomes important to use the services of a management consulting firm to get a fresh point of view to look at problems to improve business and enhance the profitability of the business.
3. Lesser time spends on taking important decisions
By using the services of management consulting, management can save their time as some of the business management functions are dealt with by consultants and they are not required to conduct deep research as management consultants have the expertise to dig information fast.
In this way, they can save time and can spend that time on other business operations. Moreover, if you hire an employee with certain skills at the place of the services of a management consulting firm then you will be making a considerable investment which includes the expense of recruitment, training, salaries, and other benefits like medical, etc.
And there are always risks of not getting work out with the employee and in that case, you will be wasting all your investment. Therefore, taking the services of a management consulting firm will help you to tend to the problem fast and there will be low risks of wastage of money.
4. Good for accomplishing short-term goals
Management consulting is beneficial for the planning of short-term goals. The services of management consulting can be used for retraining existing employees, preparing strategies and execution of strategies, organization, and prioritization of schedules, etc. and these extra tasks can annoy existing employees and it will be an extra burden on the employees.
Experienced consultants can use their knowledge and skills to plan so that the available resources can be used at an optimum level. Therefore, companies usually take the services of management consultants when they plan for short-term goals.
5. Making the use of new skills
It is quite expensive to hire employees with new skills or to train existing employees with new skills. Therefore, by using the services of management consulting firms, companies can learn about the new market trends, methodologies, and using this knowledge they can enhance their business and can stay ahead of their competitors.
6. Helpful in exploring new market
Another benefit of taking the services of a management consulting firm is a company can easily explore new market segments without the fear of financial loss as they can get experts' guidance to adventure in the new market. Therefore, it is always advisable to take the opinion and help of management consultants before making a huge investment in a new market.
Management consultants have skills to see the future of the market and they can tell you the pros and cons of endeavouring in a new market. Having experts on your team will also give confidence to your investors to invest in your company, which will eventually be beneficial for your business.
In nutshell…
Hiring management consulting will offer numerous benefits for your firm, as they have the requisite skills and expertise to put your firm on the growth trajectory in a considerably shorter time span. YOu need to evaluate yu goals and strategic fit of the consulting firm with your organisational culture before you hire them to get the best results.
Liked this post? Check out the complete series on Management