To be a successful business/startup owner, it is significant that you incorporate the essential management practices in your business channelization.
In the last century, the channelization of different business models has seen a tremendous revolution in the use of business management practices. The world got introduced to the scientific management practices of Frederick Taylor toward the end of the nineteenth century. Since then, the human aspect of management practices has been gaining lots of prevalence.
This article will take you deep into some of the most important management practices that can organize and channelize your business in a manner that you accomplish the zenith. So, let us get started-
What are Management Practices?
Different strategies, methods, activities, and innovative approaches that supervisors, managers, or business owners use to make their organization more competent, efficient, and systematized and product are understood as management practices.
Best management practices also include those reusable acts of the organization that have been fruitful in particular capacities. There are two kinds of best practices that are used for managing-
Internal Management Practices are associated with internal knowledge management endeavors.
External (industry) Management Practices are comprised of the organization by employing the more adept, educated, and experienced workforce. It is also obtained by external training.
With regards to the best management practices, some of the most crucial ones are listed below-
11+ Best Management Practices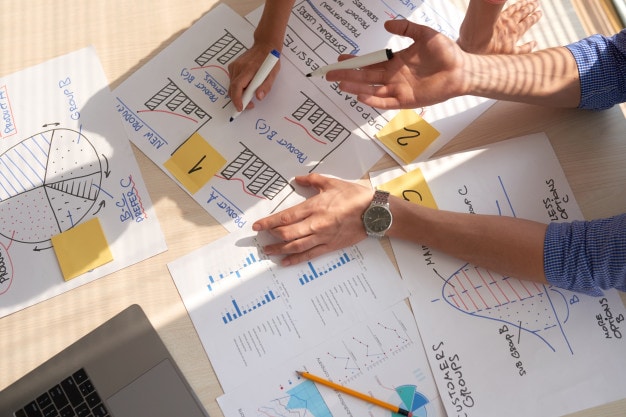 1. Engaging the workforce
When you engage your workers, they estranged care about playing out their roles in an engaging fashion.
You need to discover how you can make your workers care about the vision of your organization, and accordingly, you can come up with best-suited employee engagement programs.
2. Recognize the effort and reward it
Everyone loves their work to get recognized, and managers have to pay heed upon such management practices.
Acknowledgment of the efforts, giving thanks for the jobs done adeptly, and rewarding the employees for their excellent efforts would be very useful in motivating them to work harder.
3. Have the commitment
Lack of commitment is one of the prime reasons for dysfunction in team dynamics.
While on the other hand, when managers are committed, they will have better decision-making abilities. The commitment of leaders is one of the essential management practices that motivate the workforce to work with more dedication and enthusiasm.
4. Look for Clarity
Managers need to be very clear about organizational vision, business goals, and other objectives. They should have the answer to the following questions-
What are the reasons behind our existence?
How should we act?
What are we supposed to do?
How can we succeed?
What should be prioritized?
Who should do what?
This will offer managers the needed clarity.
5. Practice consistency
Ensuring consistency in organizing and channelizing business is one of the essential management practices that deserve your attention here.
When supervisors and managers treat everybody similarly, plus they support exemplary conduct but discourage wrong conduct does not matter where it originates, the organization is considered ethically and adeptly managed.
6. Channelize communication effectively
Managers need to foster transparent, detailed, and authentic communication in the organization.
For successful business management, clearness, precision, and carefulness in all interchanges are essential.
7. Support cooperation and teamwork
Managers should channelize teamwork and cooperation in their workers to empower them to work more coherently, enthusiastically, and happily.
The efficient delegation, conflict management, common goals, setting a good example, togetherness, building mutual trust, and respect are some of the critical factors whose inclusion is considered crucial for developing teamwork culture.
8. Show others how it's done and lead by example
Your conduct ought to reflect on how your workforce is supposed to behave.
Be it being on time, or having an enthusiastic approach, or interacting with employees or working with a team, your actions will play a key role in motivating others.
9. Be adaptable and have excellent flexibility
Any organization works well when its managers have the adeptness to work with different kinds of people and projects.
This is one of the most primary management practices that enable a manager to work, guide, and channelize all types of workers for different sorts of projects.
10. Acknowledge everybody's sentiments, perceptions, and opinions  
Managers should ensure an environment where everyone can share their perceptions and opinions openly.
It is instrumental in taking care of current and future issues and will deflect de-motivation as staff members will realize that their opinions are valued.
11. Acknowledge criticism or feedback of workers
Successful managers focus when their groups voice some feedback or criticism.
They also ask follow-up inquiries to cure the issue and construct a positive working environment.
In addition to these, some other management practices are also integral if you want to optimize the growth and efficiency of your business, so let us have a look upon those as well-
Additional Management Practices essential for Contemporary Businesses
Designing economic incentives
Providing meaningful feedback
Management at all levels should receive best-suited training
Always incorporate the growth mindset
Choosing the right people
Showing empathy
Being positive and constructive
Encouraging innovation
Now, after knowing different management practices, let us have a look upon some of the functions that can help you in managing things more properly-
Key functions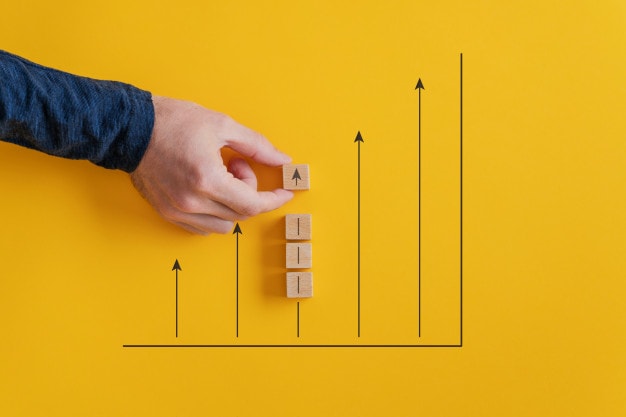 1. Benchmarking
To know the capacity of your company or different department, benchmarking is a function that should be part of your management practices. You can also use it for accessing performances.
2. Performance Monitoring
Opting for a matrix can be a useful management practice that can help you in monitoring the performances. You can also assess different KPIs (Key performance indicators) to monitor the progress of different aspects of your business.
3. Forecasting
Again, this one is an essential management practice for any business organization. Different tools like effort estimates, price sheets, etc. can help you in forecasting.
Final Thoughts!
On the concluding note, we hope that you would found the most comprehensive list of best management practices for your business organization.
Adept inclusion of these practices will help you manage your business and channelize its different components in a result-driven manner.
Would you also like to add some other management practices that you consider essential? Feel free to share those in the comment section below.
Liked this post? Check out the complete series on Management