"Leadership is not just some empty formulas but establishing a deep connection at soul levels through service, integrity, passion, perseverance, and equanimity."- says spiritual master Amit Ray and compassionate leader works around such leadership styles.
This post will take you deep into the world of compassionate leaders and help you understand how to be a compassionate leader. So, let us get started-
What does it mean to be a Compassionate Leader?
Assembling hard for the individual's happiness and peace is the duty of a compassionate leader.
'Compassion' signifies the natural evaluation of sharing kindness with everyone, acknowledging everyone's presence, knowing how to treat them, and having knowledge of what they like and not.
Having the element of Compassion is very much identical with pertaining empathy for oneself and everyone. To surface as a compassionate leader, you ought to realize the entire team's problems and eliminate them with a solution, giving them the equivalent significance to what you will give to yourself.
A compassionate leader is the team's backbone who opts for the best option that influences each person's right way within the team.
 Why is Compassionate Leadership important?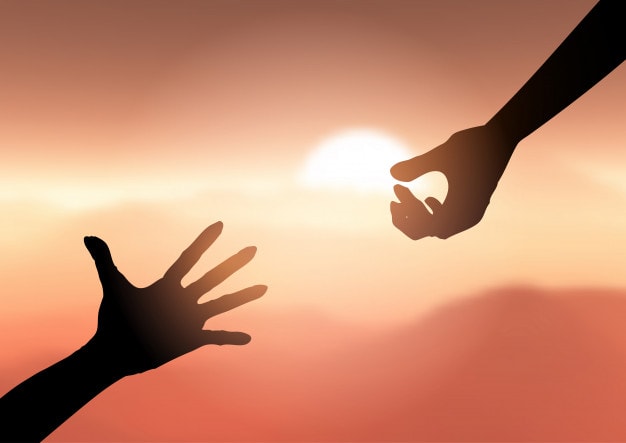 A compassionate leader is focused on some kindness, solution, or peace initiator and helps others succeed.
Compassion on grounds is essential as of now, without which there shall be no follower in the back. While a boss sometimes does not care about the team, a leader always supports his followers.
A leader who's so determined to express Compassion is more likely to bring better coordination between the team, keeping employees' satisfaction in time. Also, they never let a bond; the relationship ends up destroyed.
Without a compassionate leader's involvement, the outcomes that lead will be favorable for one and not for others. This is where compassionate leadership holds a significant function.
But the line to being a compassionate leader and forbidding manners is sorted widely apart. You can be full of Compassion and still say something to the team that is offended. What all important is that manners should be of a proper one.
 Qualities of a Compassionate Leader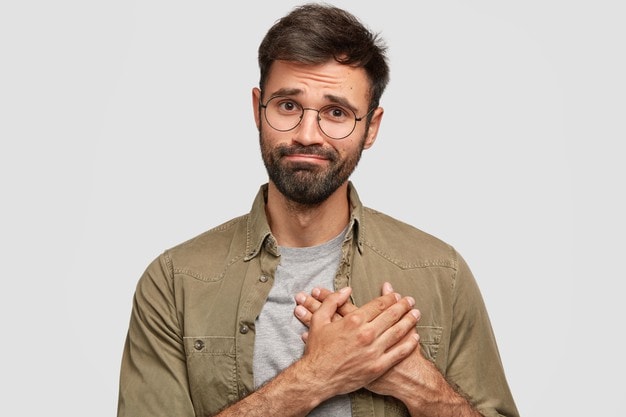 If your desire to be a compassionate leader is firm, then developing a better version of yourself is essential. Having the qualities of a compassionate leader comes with sheer dedication.
1. Attention and listening
To act accordingly with anything, attributes of attention play a crucial role and are inevitable. Being a leader and not having any aspect of attention is unreliable. Even after achieving miles, there are many more things yet to learn and experience.
On the talk of attention, listening is included. Be patient and listen out to everyone's issue. You will be summoned to learn many new things meantime in the phase!
2. Communication 
After listening and processing the statements in mind, take a peaceful discussion at the table that eventually leads to a prospective conclusion. But this discussion needs to weigh the same from all sides.
While you speak five, give an opportunity of five to others as well.
Because not all come up with a statement in a minute or two, take time and give time. The leader must make the room interactive, and the best way to do so is by asking relevant questions at regular intervals.
3. Never be selfish
Stuffing everything to self has never ended up in a positive outlook. Be it any worldly object or emotional statement, stingy is always stingy.
Likewise, never be stingy in expressing love, acknowledging your followers, and appreciating their work.
4. Be gratitude
Compassion has never been a one-way tenure. When you are compassionate to a person, they are compassionate to you in return.
The same is the circumstance of gratitude when the compassionate leader promotes gratitude; the air of the same reaches each team member.
5. Eliminate the barriers of a leader and his follower
A leader and his team sustain with no chance to become good friends, people say but personally do not believe.
Undoubtedly there are walls between the leader and his team, but that wall can be smashed with the will.
Although a fine line is to be maintained at all times, the lower the wall is, the better is the chance to cross the mark of a successful and compassionate leader.
For a leader who works along with the team rather than relaxing cozily, the group inevitably is a strong one.
6. Maintaining quality
Quality is a subject so important on all grounds. The person who is responsible for any quality- low or high, is the leader. The firm's leaders will possibly make it to the higher standards taking all of his followers to the same height.
While some members might have difficulty reaching the needful level, the leader must inspire and smoothly take them to the block.
7. Taking steps to influence
Yelling is an act that's never chosen by a compassionate leader. Instead, the path they choose is influential. For them, understanding and making them understand is a more straightforward step to take.
Leaders know that such barks and yelling lower their self-esteem. So it's never a good thought for a compassionate leader to do so.
8. Passion
Everywhere you go, and everything you do requires immense passion.  And to catch the prospect of a compassionate leader, passion is needed to an extra count.
Leaders love themselves to be surrounded by the team, and while he is inspiring them, he wants the team to be inspired. At the top of every task is the leader showing the right path to the crew. And he knows that making mistakes is acceptable given that it is understood and corrected.
9. Commitment
A compassionate leader needs to be firm in his words. Commitment in any sphere is significant.
If there's no commitment within a leader's mind, then there's no commitment within the crew. And if there's no essence of commitment, there's no crew that stays.
 How to Put Compassion into Leadership?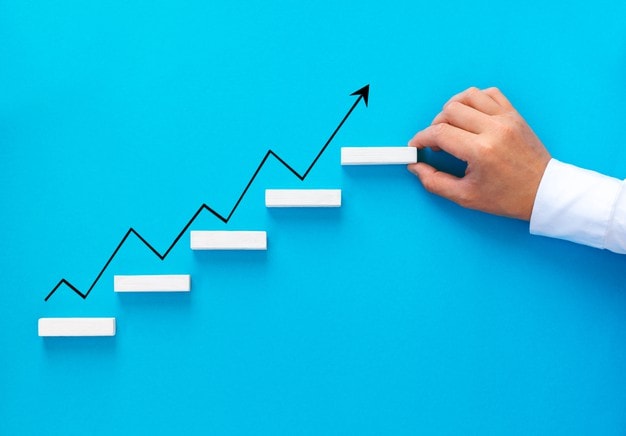 All the fine leaders from across the globe have stressed the value of Compassion in organizational set-ups. The traditional ways of getting the work done through punitive actions no longer seem viable.
Thus, in this case, leaders have added Compassion as the most crucial virtue in their managerial toolkit. The following are the nuances of a workplace that is lined with compassionate leaders as well as employees.
1. Targets Quality rather than quantity of projects
Compassionately leaders are more than just nice individuals. The work strategy is how one can contribute to benefit people around them. They are aware of the team sentiment and strive to make things better by having everyone on board.
A culture of trust is created, and here, rather than performing based on numbers, motivation becomes a driving force of the entire team.
2. Acts upon nurturing Innovation
When compassionate leaders are on the lookout for their employees, their benefits, and their mental state of being, there is an air of productivity in the organization. When your actions show your compassion-quotient, you have all your employees on board with you.
There are a few essentials to work on. A common definition of progress for the entire working personnel, removing bottlenecks streaming from negative control and ego and striving for supportive interactions between employees.
3. Dismantles conflict rather than resolution 
Compassionate leaders engage in empathetic ways to resolve organizational conflicts. Before a pattern of negative behavior forms and becomes a norm, these leaders set in motion the wave of gratitude.
They recognize stress pointers like finger-pointing, egos coming in the way much earlier, do not wait till a situation arises. These leaders continuously observe the work-setting to dismantle negativities before they arise and take the shape of conflict in the future.
4. Chooses growth over the business
It is usually said that people quit managers, but do not quit jobs. This has to do with the fact that many businesses grow at the stake of hampering individual employee's progress. This practice is easy.
On the other hand, it isn't easy to have all the employees on board, ensure their individual growth in the organization and track it, but an ethical practice. Although it looks risky to hand over a complex task to a new employee, it is worth it.
Only then does it push the employees to break out of their comfort zones and produce charming results. Business grows but along with each individual who chips into work.
Compassionate Leadership Jeff Weiner
LinkedIn CEO Jeff Weiner, in his graduation speech at Wharton's graduation ceremony, emphasized the need for company values and compassionate leadership to empower the workforce for the fourth industrial revolution.
He said-
"Managing compassionately is not just a better way to build a team; it's a better way to build a company."
3 Famous Compassionate Leaders
Francis of Assisi, an Italian Catholic friar, deacon, philosopher, mystic, and preacher
Beatrice Webb, an English sociologist, economist, socialist, labor historian, and social reformer
John Howard Griffin, an American journalist and author from Texas who wrote about racial equality
Final Thoughts
Compassionate leaders function on the mantra, work 'with' the company, and 'for' the team members.
They do not expect respect, understanding, and trust as a prerequisite. Compassionate leaders have a sense of understanding that every employee is wired differently, and thus expecting a level of trust in their ways of working is unnatural.
Preferably, these leaders exhibit their excellent working styles and then win the trust of people on board. They do this with the help of proactive ways of approaching, explaining, and problem-solving.
Finally, we'd like to conclude this post with one of the most effective compassionate leadership quotes of Aberjhani, an American historian, columnist, novelist, poet, artist, and editor-
"At the different stages of recognition, reflection, and redress, practicing compassion provides potentially world-saving opportunities which otherwise likely would not exist."
What are your thoughts about the importance of a compassionate leader in an organization?
Liked this post? Check out the complete series on Leadership