Do you want to incorporate a few new changes in your community? Are you the kind of person who continually looks out for the things that should be done in your community and also take initiatives for accomplishing such goals? Then you belong to the league of community leaders.
Our social structures need individuals who are eager to put the pedal to the metal to complete a task without losing a minute.
Such individuals are broadly perceived as the leader, speaker, motivator and driving force of a community.  Communities are much of the time situated in a place, or it can likewise represent the group of people with a similar belief, interest, practice and social structure.
In this post, we will delve into different concepts of community leadership and try to understand what key characteristics a community leader should possess-
Who are Community Leaders?
The concept of community leadership revolves around the traits, practices, viewpoints and value-system upon which a leader should represent a community in a constructive, positive, and productive manner.
It is a general idea of administration inherently comprised of different communities present around the world.
In numerous communities, the community is understood as a blend of local volunteers, government and business. Its channelization is best served by the concept of 'place management' which is practised via some key programs for maintaining the already attained or desired standard of operation.
Place management in community leadership is also responsible for improving any location or community. This practice is undertaken by community leaders who can be an individual or any voluntary, public, or private organizations. It can also be a mixture of all these.
So, all in all, community leaders and their place management practices are dedicated to optimizing the effectiveness of their community or location for the participants of that community such as residents, show owners, investors, property developers, tourists, administrators, etc.
Community leaders don't need to go through any election process, and hence they do not possess legal powers. However, they are regularly considered by the authorities, media, and the police as a medium for understanding the general inclination inside a specific community. Community leaders also act as a state of contact between that community and social authorities.
Lets us now go more in-depth and understand if you comprise the features of community leaders in you or not-
Is it true that you are also a Community Leader?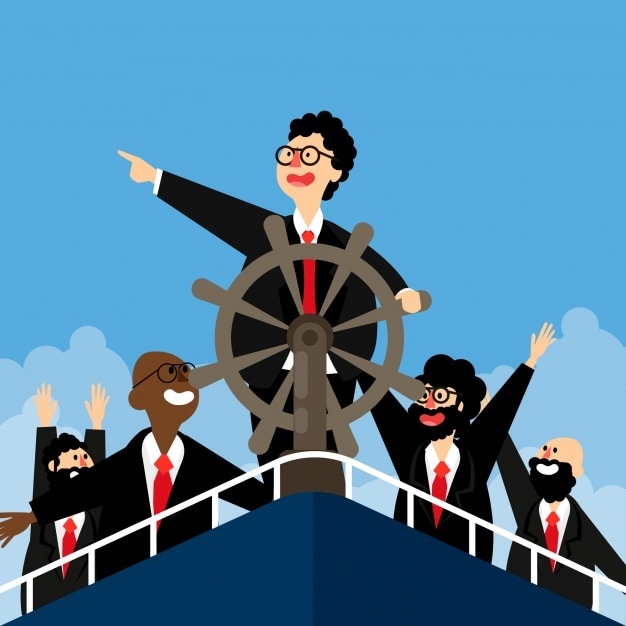 Is it accurate to say that you are a community leader?
Or are you keen on being one?
Then you need to understand that community leaders assume responsibility for the prosperity and improvement of their communities. To know if you have such abilities, you need to answer the below-given questions-
Do you want to improve your locale or community?
Do you have something to contribute to your community?
Do you never like to wait around for another person to take care of any community task?
In case you have addressed "yes" to any of the above inquiries, then no doubt, you comprise some characteristics of a community leader. Now, to grow on a path of becoming a community leader, you should simply choose to handle responsibility for some of the sections (or even more) in your community.
As discussed above, such leaders are regularly self-designated, so before aiming for any office to be an established leader, you should start by assuming as much responsibility and accountability for your community to channelize growth and betterment by clearing away all the misfortunes and mismanagements.
Frankly speaking, every community leader learns by experimentation, as flying on a whim can be a bumpy ride. Let us now understand how a community leader can make a well-empowered community-
How Community Leaders should empower their community
The five key pointers of empowered communities are-
Community leadership
Knowledge and Skills
Volunteering
Networks
Partnership
Community leaders should pay heed upon all these elements while empowering their community and ensuring local social development.
Their administration approach should be based upon the philosophy that singular advancement improves the capacity of the whole community. They ensure this through different means that can equip individuals with the instruments and comprehension of the dynamic procedure of decision making.
Such empowerment permits every member of the community to share their perspectives so that they can be fused into future development programs.
The procurement of new abilities, skills, and points of view likewise upgrades viability in resolving problems influencing the community. The leadership procedures in a community ought to also fortify the strength of the community to recognize favourable chances and address emergencies in creative and constructive ways.
For ensuring all this, a community leader has to have some specific characteristics. Now, we will have a look upon those here and –
10 Qualities of Community Leaders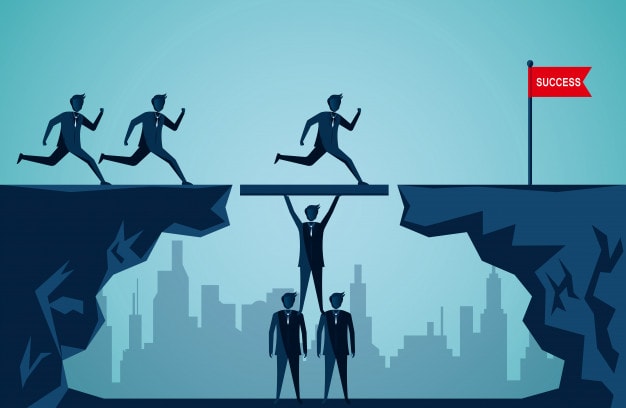 Qualities of a successful leader are quite similar across different locations, societies, professions, and industries. But to be a thriving community leader, there are a few unique characteristics that you should possess. Let us have a look upon those straight away-
1. Boosting Individuals' Strengths
When it comes to leading a community, you will be supposed to work with volunteers frequently.
Individuals might choose these volunteers from the community, or they may have doled out to do particular work, or they may have stepped forward to help the community. Regardless, as a community leader, you are not always going to have the advantage of picking who you have in your team.
In such cases, your activity includes having the option to distinguish the qualities and interests of every individual and amplify those abilities and aptitudes such that they stay engaged and motivated.
They should understand that their contributions are valued in the community, as this will let them stay passionate about the fundamental practices and changes you want to channelize in your community for overall betterment.
2. Understand Needs of Your Team and Balance that
In any group, the inclusion of many people inherently amalgamates different viewpoints, inclinations and habits.
Some of them may have a righteous requirement for enjoying authority. In contrast, another group of people may enjoy it when their efforts and time get acknowledged for their time and administration.
Community leaders need to understand their responsibility here in balancing the needs of all such people craving special favours. Such behavioural patterns should never impede you in completing your objectives.
So, you should balance different behavioural patterns of group members by keeping your sights focused on the work that should be accomplished for pushing ahead the community.
3. Work as a Team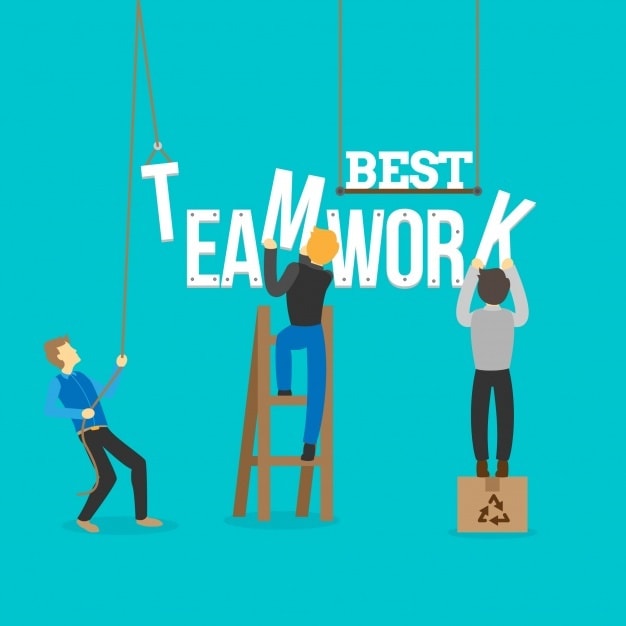 Let's be honest while leading a community; the process can be time-consuming and lesser productive, as members of the community don't have to comply with the sets of your ideas, vision and viewpoints.
So, community leading revolves around the philosophy that one individual doesn't do everything. Successful community leaders understand the difference between being efficient or being productive.
When you act as an efficient leader, you will tend to eliminate those who aren't finishing their work as per your expectations or standards.  While on the other hand, an effective leader will guarantee that the individual gets the needed help to complete the task, so they can feel empowered.
This enables community leaders in developing favourable relations that offer a more sustainable presence in the community. Effectiveness may take additional time than efficient leading, but it helps in team building, which is pivotal for community growth.
4. Channelize Others
When you lead a community, you will probably need to work with different types of individuals to embrace large ventures. In such a situation, your task is associated with channelizing instruction, motivation, inspiration and activation.
However, channelizing here isn't tied in with instructing them or yapping orders at them or commanding how things need to complete. It is tied in with seeing a harmony between what the goals are, who the members of the task force are, who is passionate about such tasks, and who have the dexterousness and time to do it.
After doling out the work, appreciating and showing gratefulness for others' endeavours is also an essential part of community leadership.
5. Contribute
Look, for leading a community, you have to set examples!
So, it is not true that leaders just lead and doers do.
To be an effective community leader, you should show others how it is done, as this is the most powerful and empowering method to empower the team.
The way you pitch in yourself in the community will set the grounds for your acceptance as the leader.
6. Supervise and take care of your community
For community leaders, comprising stewardship is essential, as it is tied in with motivating and channelizing individuals towards their goals and responsibilities.
Supervision and taking care of community incorporates restoring, fixing, revamping and continually checking on your community members and associated factors to guarantee that it is reliable, empowered and all around kept up.
7. Be Accountable to the Community
The whole concept of community leadership is about the individuals who live with you, close to you and are an integral part of your community.
They are the recipients of everything that you visualize and channelize. So, your way of leading isn't just about strategies, procedures or systems, but it is about the impacts of your ideas and manoeuvres upon the individuals.
You need to be accountable for all the decisions, motivations, and practices that get channelized because of your leadership. It will let you stay focused upon what and why you are doing something.
8. Think forward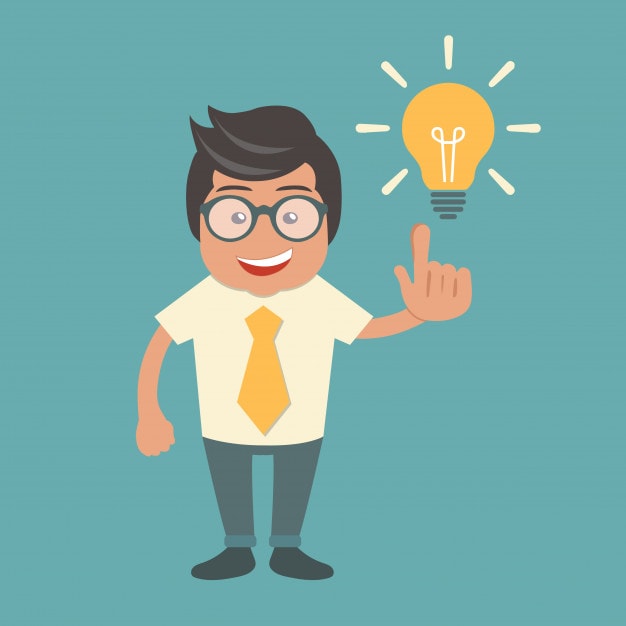 Leaders need to think forward so that they can ensure a better future for the whole community.
Just thinking of today or tomorrow will not let you ensure the long-lasting positive change in your community.
Instead, being far-sighted and channelizing a motivation that can continue befitting the community once your leadership over is very crucial for effective community leadership.
9. Enroll and Mentor New Leaders
Community leaders are also responsible for creating future generations of leaders.
So, you should never get so caught up in all the essential work that you neglect to consider tomorrow. You have to think about what will happen once you are not there to lead the community.
You should look upon the solid base of volunteers in your community to find out those who are well prepared to take on new positions. Your succession plan as a leader will empower the future of your community.
10. Lead by being beside
Community leaders need to build up the capacity of leadership in each individual, and it should start with self-responsibility and self-leadership.
Leaders must exhibit standards and practices of proper authority by living the model.
Along these lines, a good community leader never enjoys a sense of entitlement or feeling of privilege. No community leader is above other members; instead, they should stroll next to other people and hear them out.
Community leaders should ensure that each individual from the community has their obligations, perceptions and rights.  They should cooperate with everybody in the community to train, motivate, guide, and empower others.
Such characteristics of community leaders enable them to encourage methodologies and practices about the positive, constructive and sustainable existence of the community.
How important do you consider the role of community leaders in directing the community members in the right direction?
Have you ever been a member of such communities? Tell us your experiences in the comment section below.
Liked this post? Check out the complete series on Leadership