What Is Acceptable Use Policy?
Definition: Acceptable use policy is defined as the set of rules that creators, owners, or administrators of various resources (e.g. services, systems, and networks) apply for restricting the users' authorized use of those resources.
An acceptable use policy (AUP) is a document used for outlining the set of rules that users or customers of a computing resource need to follow. An AUP covers what the user of a network, service, or website is and how these computer resources should be used.
Acceptable use policy is also known as fair usage policy. It is a set of rules applied by the owner of a service, website, or network to restrict how these services may be used.
These AUP documents are written for corporations, universities, businesses, etc., to reduce the chances of legal action that a user may take. Such policies are regarded to be a crucial part of information security policies.
Users must comply with the acceptable use policy of a computing resource like technology software.
In some cases, a fair usage policy is applied to services that permit nominally unlimited usage. For instance, an unlimited broadband internet may be suspended or terminated if the ISP feels that a user has breached the FUP.
As the internet is available worldwide, an AUP document needs to be specific about the jurisdiction's laws it falls under.
General Acceptable Use Policy AUP Stipulations Used By ISPs
Internet service providers typically enforce various forms of AUPs to prevent misuse of their services. Such stipulations may involve:
Not using the service in any manner to break any laws.
Avoiding hacking or breaking into any servers or network owner by any firms or individuals.
Complying with the stated FUP (fair usage policy) using the "unlimited" internet bandwidth to a specified extent.
Agreeing to face suspension or termination of the broadband internet for breaching the FUPs as mentioned above.
Not partaking in DDoS attacks to crash any website's server.
Things To Keep In Mind Before Creating AUPs
Any organization wishing to protect its physical and digital assets from misuse and forgery is likely to have an acceptable use policy. Without proper and acceptable usage policies, staff and clients are unlikely to use the company assets and other services responsibly.
Companies tend to be a lot more nuanced when laying down the terms and conditions, as being too liberal or too restricted can have some negative outcomes.
Here are some things companies should note before publishing their acceptable usage policy:
1. Flexible Policies
Although businesses don't need to always adapt to or comply with a standard at the time of publishing, requirements may change in the future. A good policy ought to be flexible enough to adjust to future requirements and incorporate some of the best practices in the business.
2. Digital platforms
Social media platforms, despite being a great tool to advertise, grow and promote the company tend to have downsides. These include scams, information leaks, as well as misuse of the company's intellectual properties. These digital platforms defy even the company's IT infrastructure and are something that major firms do not overlook.
3. Using existing policy templates
Companies don't need to hire expensive lawyers to make frequent changes to their policies. There are free services that provide useful templates to companies who intend to use such policies. Although these templates are great for starting, eventually, a firm will need to customize these policies to adapt to their own specific needs.
Tips For Drafting An Acceptable Use Policy AUP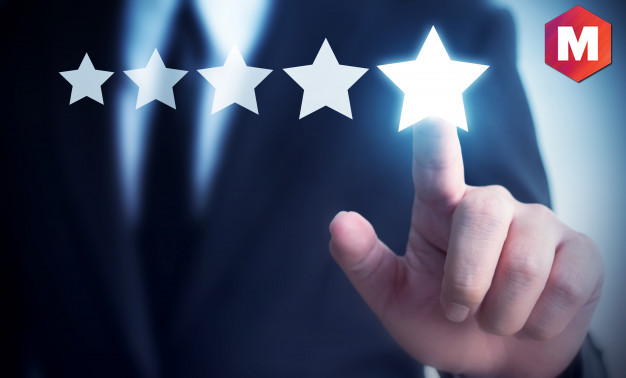 In addition to the above tips, some extra tips here may come in handy before publishing the AUPs:
1. Trying to factor in the ramifications
Company rules cannot and should not be made without deliberate and conscious thought. This also applies to free policy templates that may jeopardize the company in some way or another. The company needs to formulate policies that are practical and reasonable. Clients and company employees will find ways around unreasonable and strict policies, so this is something to keep in mind.
2. Having clear definitions
Those reading the acceptable use policy need to understand terminologies. Regular laypeople reading policies may not fully comprehend the nuances of terminologies or how they pertain to the company. In such cases, defining the terms and their context will make things much easier for employees and clients. It will also prevent legal problems that may arise due to confusion or a loophole in the policies.
3. Taking feedback and revising policies
With the change of time, policies will need to be updated, which is much easier when listening to advice and feedback and evaluating the company's goals and requirements.
Wrap Up!
On the concluding note, it is clear that an acceptable use policy AUP is one of the key parts of the framework of information security policies that users must comply with.
AUPs are also considered a common practice in business organizations where new employees are asked to sign an AUP before they are given access to its information systems.
Therefore, it is important acceptable use policy to be concise and clear, plus it should also cover the most key points about what users are, what they are not allowed to do with the IT systems of an organization. AUP needs to incorporate a comprehensive security policy as well wherever it is relevant.
AUPs should define what sanctions can be applied if a user breaks the acceptable use policy AUP.
How effective do you find an acceptable use policy in preventing the unauthorized use of IT or computing systems?
Liked this post? Check out the complete series on Management