Eye contact is defined as a non-verbal communication sign often used during communication or conversation. Eye contact is nothing but looking in someone else's eyes for a short time – possibly for a few seconds. An intention usually accompanies this since looking in the eyes of someone without intention is called staring.
Explanation
It is rightly said that a person's emotions can be detected from the eyes, and the saying' eyes are windows to heart and soul' definitely has a significant meaning. Eye contact is used everywhere – communication, talking while listening, or while merely looking at someone. Subtle eye contacts are essential, or else it turns to be a scowl.
Eye contacts are also used to express interest in an important idea. Eye contact should not be considered merely as a signal which is sent to communicate but also a signal which is received.
There is also something called Eye Contact Anxiety, in which a person feels discomfort when looking at someone directly. This person avoids eye contact while talking to someone to prevent anxiety. Often they feel judged when they make eye contact, which is why they avoid it altogether.
Importance of Eye Contact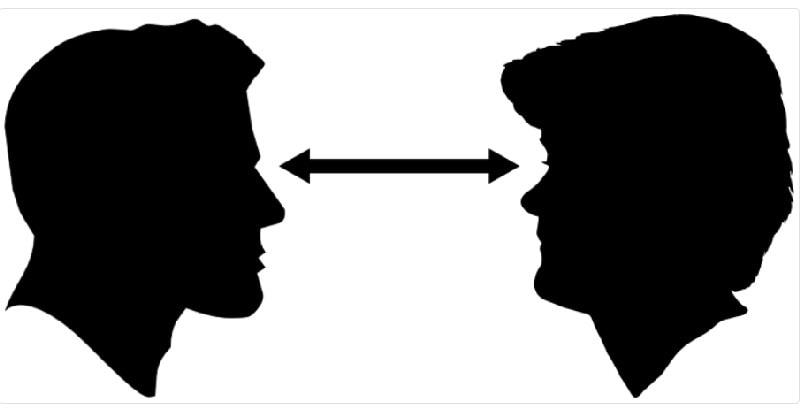 There is a lot of importance in making eye contact both in professional terms and non-professional terms. Following is the significance of eye contact:
1. Respect
Eye contact is a way to show your respect when talking to someone. Right from talking to a store manager or cashier at a departmental store to talking to your supervisor, eye contact signifies respect.
The person feels important when you engage in eye contact with home while talking. It also shows sincerity and warmth. A person with a hidden agenda or an ulterior motive may not make eye contact properly because if he does, then his eyes will give away.
Even in non-business scenarios, eye contact is crucial. Imagine if someone gives a toast of thanksgiving without looking at you or someone keeps looking at their phone while looking at you. It does not give a good feeling not to look in the eyes while talking.
It shows a lot of disrespect. Full and undivided attention is expected when you are talking to someone, and it starts with eye contact.
2. Understanding
How else can you convey that you understand someone without looking at them in the eyes? If you have to ensure that when you are talking to someone, they listen to you, eye contact is the only way. Conversely, eye contact also signifies that you are listening to someone.
Acknowledgment by saying Hmm and Yeah, with eye contact, will convey your attention to the speaker. A gentle head nod with eye contact will also do the same job. The important thing for the speaker is to understand that you are listening and understanding.
If you are not understanding, then the speaker can make extra efforts to explain to you, but he must know that you are not understanding, and eye contact is the only gesture to convey it.
3. Bonding
Eye contact is essential to establish bonding with the person. When someone feels an emotion or performs a task, then the same neurons are affected and light up in someone else's brain.
This is called a mirror effect, which is why people tend to copy their facial expressions or eye contact when we look at them. Making eye contact is a powerful tool to increase empathy and connect emotional states.
It helps people to associate with other people, which helps to improve their bonding. Eye contact is enough to know a lot of things about another person. While everyone may not be able to read eye contact, it nevertheless is self-explanatory and makes itself understood to some extent to everyone.
4. Reveal your thoughts
As explained already, eyes are considered as windows to our soul and heart. When you make eye contact with someone, it is bound to understand your feelings or some of them. Some things cannot be communicated by words, at least not every time.
In such cases, eye contact will reveal your thoughts to the other person. With the help of eye contact, a person can simultaneously communicate while talking. This reinforces the point that the person is trying to make with his words.
A liar will have different eye contact, and an honest person will have different eye contact. Both will convey different words and meanings, and that is why it is said that the eyes don't lie. With eye contact, you can convey your agreement or disagreement without opening your mouth.
Eye contact helps us understand what the other person is doing or thinking without actually asking about it.
5. Confidence
There are many incidents and situations when you feel nervous and lack self-confidence. In such cases, eye contact is the last thing you want to do. In reality, eye contact will help to assert and convey your confidence to the speaker.
It presents you as a confident person, and the listener will have your undivided attention. Eye contact is essential in many fields, especially in sales and marketing, and it will present you as an authoritative and confident person.
If you don't look at your customer while speaking in sales and marketing, it leaves a wrong impression.
Breaking eye contact can be a sign of submissiveness. Maintaining eye contact is good for business and beyond and for communication and eye contact to display your interest in the topic that the other person is talking about.
6. Reiteration
Eye contact can reiterate the words, and it can have a more profound impact on the person. When you maintain good eye contact, you will be able to emphasize your words with confidence.
Having eye contact will make your words more memorable to the listener. When something is explained to you with eye contact, there is a very high possibility that you will remember it more accurately than anything else.
In sales, when you explain something by looking at the customer and maintaining eye contact, there is a very high possibility that the customer will remember it and trust it then when you would have explained without eye contact.
Eye contact goes a long way, right from making initial impressions to reiterating the facts without saying or repeating them. Impression and eyes are directly connected, which is why eye contact is essential.
Imagine saying one thing ten times and seeing the person not following it. Now imagine saying something once, with eye contact. That's the difference between making eye contact.
7. Long-lasting impression and remembrance
Making eye contact will help to create a long-lasting impression on the listener. They have a profound effect on the listener.
The need for a long-lasting impression is essential in many circumstances, like when meeting your boss for the first time, during an interview, meeting a new friend, or convincing a prospect. In any of these cases, eye contact plays a significant role.
When coupled with hand motion or any other non-verbal gesture, eye contact will help the person make it more memorable and noticeable. Conveying a short message or a warning or an agreement is also possible with eye contact. Looking someone in the eye and closing them gently will indicate a non-verbal agreement; on the other hand, wide and terrified eye contact with a head shake will demonstrate a firm no.
Eye contact, therefore, is both powerful and useful. Even the honesty of a person can be determined with the help of eye contact. Nobody can read your mind, but they can look at it by eye contact.
Your eyes can give you away if there is something that you are hiding. Therefore eye contacts are powerful to understand a person.
Eye Contact and Anxiety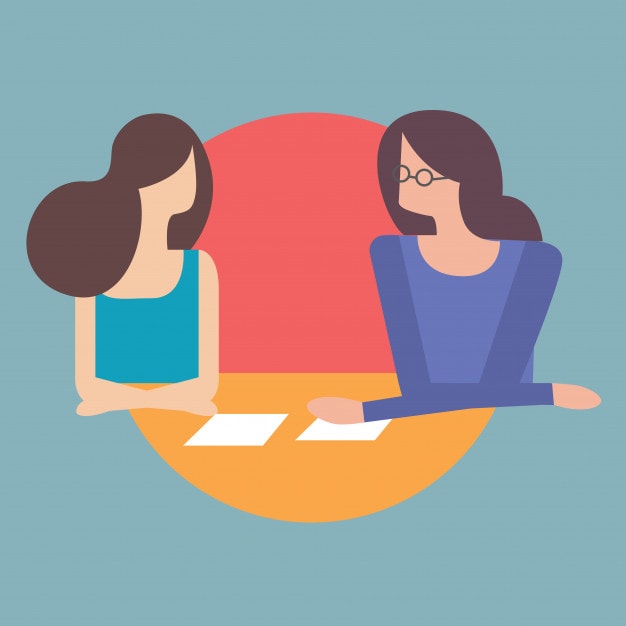 As explained above, eye contact can make some people anxious. It can lead to social anxiety and can make the person uncomfortable. However, there are ways to reduce eye contact and related anxiety. Following are the two phases to learning eye contact:
1. Reduce anxiety about eye contact
Cognitive-behavioral therapy is recommended for people who suffer from anxiety. In severe cases, medication may also be recommended. People have shown improved results with the help of medication or therapy. Practice and constant exposure to eye contact, making eye contact with yourself are a few of the things which are advised to reduce anxiety.
2. Improve eye contact skills
If you are interacting or communicating face-to-face with someone new, then train yourself to look directly at the person you are talking to. Hold your gaze for a few seconds, and then let it wander.
If this does not make you feel anxious, then let your sight go out of focus slightly. This has the advantage of relaxing and softening your gaze. It is recommended to look away occasionally since staring for too long can make other people uncomfortable. It is something that is not recommended in any communication.
Implementing the above two strategies will make your listener more comfortable and connected to you, and most importantly, it will make you comfortable too while talking.
Conclusion
Eye contact is an essential phenomenon in business and non-business communication. Besides communication, eye contact is necessary to convey ideas, reiterate the facts, show your attention, or hold someone else's attention.
Eye contact is like a catalyst that will make conversations smoother and things easier. While eye contact is important in most places, it is to be understood that it is not necessary at every place. Excessive eye contact can turn into glaring and staring, which can make others uncomfortable.
Liked this post? Check out the complete series on Personal Development