Oral communication is the way toward communicating information or thoughts by using words.
The incredible oral communication abilities are your pass to accomplishment in the personal, professional as well as the business world. It will also resolve the issues associated with your anxieties or nervousness that you have been facing before going for any job interview or speaking in the public.
Honing your speech and oral communication skills can help you at each phase of your profession. It enables you to verbally exchange your thoughts to one individual or group of people to get favourable outcomes. Such interactions can either be formal or informal.
Formal types of oral communication includes presentations at the business meeting, commencements speeches, classroom lectures, etc. while the informal form of oral communication can be Face to Face conversations, discussions at business meetings, telephone conversations, etc.
In this post, we will dive into the world of oral communication and understand its different forms, tips, and examples so that you can use it adeptly-
What is Oral Communication?
Whenever an interaction takes place using spoken words, it is termed as oral communication.
No business can ever deny the importance of excellent oral communication. It seems face to face communication is the only significant way of transmitting the information. The modern-day corporate environment seeks people with excellent oral communication skills.
Both small, as well as large businesses, work on conversational management skills to improve the overall efficiency of their organization. This oral communication can take place in several forms; let's have a look at some of the critical forms of oral business communication. –
Forms of Oral Communication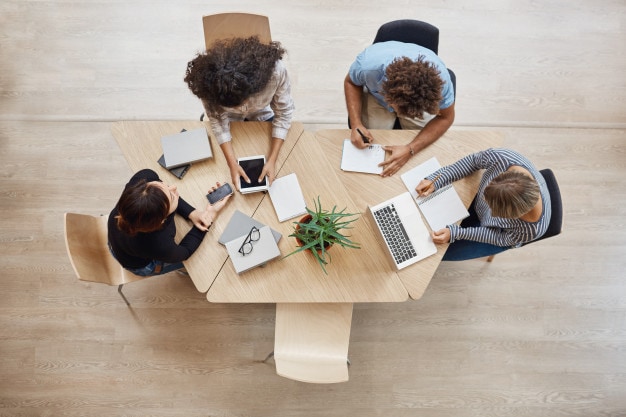 1. Interpersonal
When two or more than two people communicate with each other, the form of oral communication is interpersonal. Such informal communication most often occurs when people meet in a social context.
2. Intrapersonal
Intrapersonal communication occurs when you talk to yourself. Often this form of communication is not emphasized much. People who are about to make any decision often get into intrapersonal oral communication. Intrapersonal oral communication helps and has been found to increase self-awareness and mindfulness.
3. Group
As the name suggests, such oral communication occurs in groups (mostly small consisting of 5 to 10 people). This form of oral communication is meant for the relationship and the companionship. In the workplace, group communicationoccurs to discuss on project's complexities and for working collaboratively.
This form of communication is extremely helpful in getting to know other's ideas and understand people better than ever.
4. Public
This form of communication consists of direct interaction between a speaker and his/her audience. Public speaking is the second name assigned to this form of communication. Here the size of the audience can be anything – ranging from merely a few people to hundreds and thousands.
This form of communication requires excellent persuading active listening skills to convey a message to the audience effectively.
5. Mass
Mass communication uses a mode to convey messages from sender to receiver. Here a message is sent from the sender to the people across the world by using different modes like TV, radio, internet, etc.
6. Corporation
All the communications that occur within the corporation are known as corporate communication. From talking to employees to direct conversation among the co-workers, everything falls under the same domain.
A good and healthy corporate communication is beneficial for all-round development of the organization.
7. Intercultural
Intercultural communication occurs between the person sharing different cultural beliefs. Such a form of communication requires excellent skills as not only the knowledge of the spoken language is the key here, but also emotional intelligence plays a significant role.
Modern-day businesses focus a lot on this form of communication due to increasing globalization.
These non verbal cues are the primary forms of oral communication that we can notice in our day to day life. It is essential to understand why organizations should emphasize more on developing a pleasant oral communication atmosphere within the organization –
Importance of Good Oral Communication
When we talk about the importance of oral communication within any organization of any size, we are talking about the importance of exchanging ideas. No business can ever deny the role of formal communication and exchange of ideas within the organization. The person holding an idea might be very clear about it, but if the person is not able to transmit that idea to someone else in the organization, then it's of no use.
Good oral communication means that the person involved in the information transmission can interpret the information in its original and valid form. Here, the stimulator and respondent, both should be good with their verbal communication skill to transmit and receive information positively.
The efficiency and productivity of the organization as a whole can be primarily impacted by effective oral communication within the organization. Better will be the efficiency of the organization if the ideas are transmitted well among the members of the organization. The focus should be laid to transmit the information correctly in the first attempt itself. An influential culture of understanding is developed if the oral communication of the organization is strong.
So, what should the organization do to improve the advantages of oral communication within the organization? Let us also understand what an individual can do to themselves to improve their oral communication skills –
How to Enhance Oral Communication?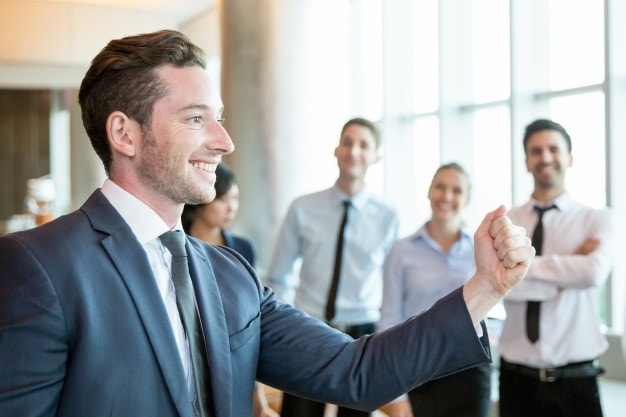 1. Practice
The practice is the key to excellent communication skills. You may not be good when you try to communicate the ideas for the first time, but if you keep grinding hard, sooner or later you will be able to convey the information effectively.
Organizations can conduct seminars with visual aids and training sessions for oral communication practice for the members of the organization.
2. Informal/formal group communication
You can improve your communication by communicating more with your friends and colleagues. Make sure that your friends provide you with valid feedback on your efforts.
Pick what you need to improve from those feedbacks and work on those areas. You can also enhance your listening and speaking skills through such communications.
3. Professional coaching
This can come handy when trying to improve oral communication. You can take expert guidance to improve your body language and communication skills. Moreover, such coaching conducts their practice sessions so it will be more helpful for you.
Organizations can also promote such an atmosphere for the members to take professional guidance over-improving communication skills.
4. Self-assessment
This is one of the most effective ways to improve oral communication skills. One can go for recording solo video sessions and then evaluate it to know the shortcomings.
This will improve not only confidence but also the way we communicate (communication style). Make sure that the recording sessions are not too large at the start.
5. Be confident
In the end, it's not that complicated as you may think. Anyone can improve their oral communication skills; it's just a matter of guidance and practice. Be confident in yourself.
Organizations should also incorporate a healthy atmosphere so that employees do not feel uncomfortable.
Examples of Oral Communication at Workplaces
Here are a few examples of oral and written communication and verbal communication in the workplace.
1. Oral Communication utilized by Supervisors
Advising subordinates about the suitable game-plan
Assertiveness
Conveying input in a useful and constructive way
Disciplining workforce in an immediate and respectful way
Giving credit to other people
Recognizing and countering complaints
Showing interests in other people, getting some information about and perceiving their sentiments
Speaking smoothly in any event, when you're stressed
Terminating staff
Training others to do an assignment or job
Using affirmative sounds and words such as "uh-huh," "I understand," "got you," "without a doubt," "I see," and "yes" to exhibit an understanding
Using self-exposure to support sharing
2. Oral Communication utilized by Team Members
Conveying messages compactly
Encouraging hesitant individuals to share input
Explaining a troublesome circumstance without being angry
Explaining that you need help
Paraphrasing to show your understanding
Posing inquiries to evoke more insight regarding explicit issues
Receiving feedback and criticism without defensiveness
Refraining from talking over and over again or intruding on others
Requesting input
Sharing your necessities, needs, or emotions without condemning or accusing
3. Oral Communication utilized by Clients
Anticipating the worries or concerns of others
Asking for explanation
Using open-ended inquiries to stimulate dialogue
Calming an upset client by perceiving and reacting to their grievances
Emphasizing advantages of an item, service, or proposal to convince an individual or a team
Noticing non-verbal prompts and reacting verbally to resolve confusion or anger related issues
4. Oral Communication utilized by Presenters
Enunciating each word you express accurately and clearly
Introducing the focus of the subject toward the start of your interaction
Planning communications before exchanging thoughts actually
Projecting your voice to occupy the room
Providing solid examples to outline points
Restating significant points towards the end of the presentation
Choosing language fitting to the crowd
Using a moderate pace while speaking, plus being confident with humility
Supporting your statements with facts and proof
Tailoring messages to various crowds
Telling stories to pull in the audience
Using humour to connect with the audiences
Final Thoughts!
These are the things organizations as well as individuals can work upon to improve their oral communication skills.
Having excellent oral communication skills is extremely important these days – from sharing ideas with colleagues to fitting in a job interview, you need it everywhere in today's corporate world.
How important do you consider oral communication in your life?
Liked this post? Check out the complete series on Communication