Marketing communication is made of two terms marketing and communication. Before we learn about what marketing communication is, let us first learn about marketing and communication separately. Marketing consists of activities which a company takes to increase the sales of the products.
To do this, they opt for various methods such as advertising, market research, catching up with old customers, writing them emails, using celebrity endorsements, attention-grabbing graphic designs, catchy slogans or phrases, etc.
The main propose of marketing is to grab the attention of potential customers using various promotional techniques. And the dictionary meaning of our second term "communication" is an act of sharing or exchanging information from one entity to another using some kind of medium like writing, speaking, etc. communication can place between two parties, communication is incomplete in the absence of one party.
Marketing communication can be defined as the use of various communication channels like print media, radio, television, emails, events, brochures, etc. to fulfill the goals of marketing. There are various marketing communication methods that one can choose from.
Read this article further to learn about different marketing communication techniques that you can use to fulfill the goals of your business.
#1. Advertising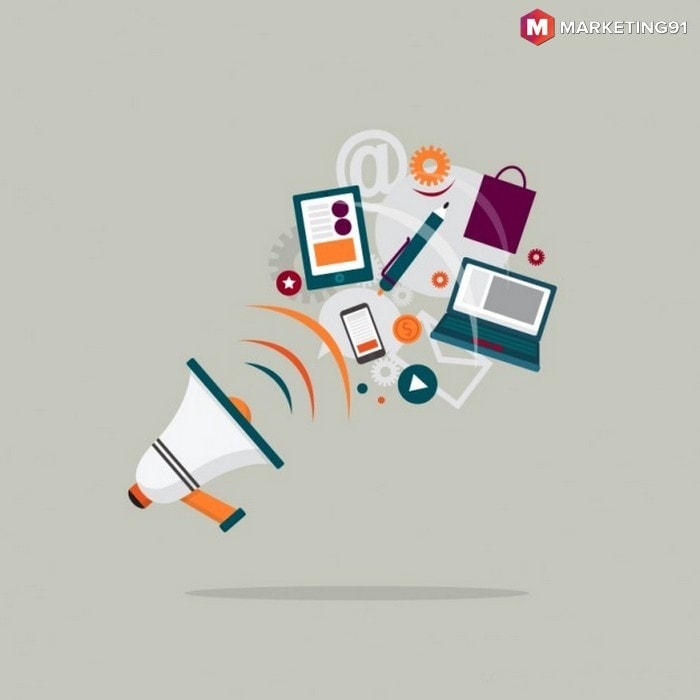 First and foremost, a technique in my list of types of marketing communication is advertising. Advertising can be defined as an activity of promoting products or services using advertisements. Advertising is one of the most used methods of marketing communication.
Companies spend millions of dollars on promoting their products through advertising. However, the money spent on advertising is worth the return on investment in advertising is quite high.
You can either choose to create your advertisement, or you can hire an advertising company depending on your budget. There are different advertising platforms, such as television, radio, YouTube ads, etc.
Where you can pay to run your advertisements, and you can also increase the frequency of your advertisement by paying more. Big companies usually prefer to advertise on television as this platform has the largest audience reach. Another preferred platform for advertising is online ads.
Online ads are cheaper as compared to television ads and have a quite high return on investment, and another advantage of using online ads for advertising is because of its ease of calculation of return on investment.
#2. Public Relation
The public relation method of marketing communication is one of the most credible methods as it is not directly from the company, but there is a third party involved in it. In this type of marketing communication, the information is shared with the audience with spending a single penny.
Many companies opt for this type of marketing communication, and it is effective too because the information comes from the genuine source and not from the paid source of company.
There is a reason that why advertising is preferred by companies rather than public relations is because they lose control over the content.
Advertising aggressively promotes the products, whereas public relation promotes the products in subtle and soft ways.  However, if your product is genuine and you have something worth to offer, then you should opt for this method of marketing communication.
#3. Sales Promotion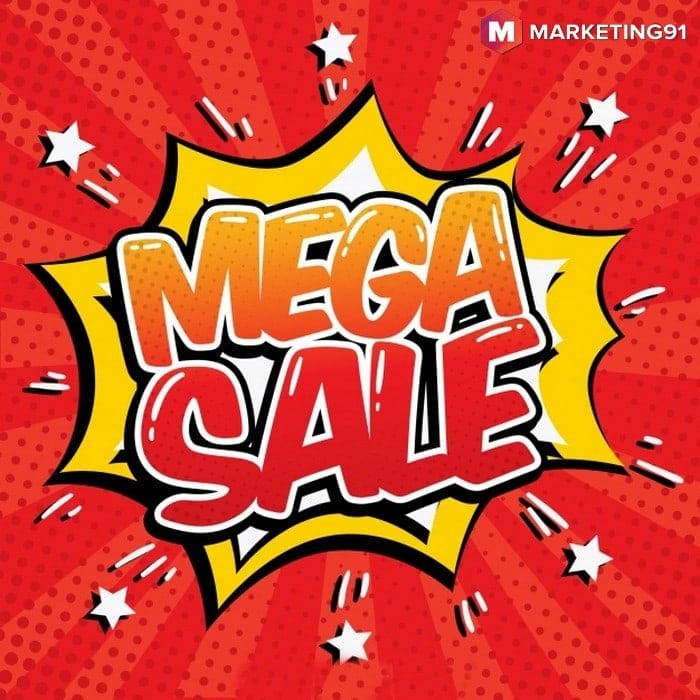 Let us talk about people's favorite method of marketing communication. People love sales. They fill with joy when they read the sign of "on-sale" or "50% discount".
There are various methods that you can opt for running a sales promotion such as discounts, coupons; premium gives away, sample's give away, contests, two-for deals, rebates, loyalty programs, and free shipping, etc.
Small new businesses usually prefer this marketing communication method. Using this method, you can create your place in the market and can re-boost the sales of your products. You can use sales promotion at any time of the year or at a specific time like in festival season.
But make sure that you plan your sales promotion rather than simply hanging an X% discount next to the products whose sales you want to boost. Otherwise, rather than making profits, you will end up losing your precious money.
#4. Online Media
Online media is the most preferred type of marketing communication nowadays. There are two reasons for this. One is nowadays, almost 90% of the total population spends their most time online. Therefore, it has the maximum reach, and the second is that this method of marketing communication is quite cheap as compared to other methods of marketing communication.
The meaning of online media is to promote or to market your products using platforms available online like advertising on Facebook, Instagram, YouTube, running ads on websites, blogs, etc. other than that you can also pay social media influencers to promote your products.
In this way, you can target a large audience by spending little. This method of marketing communication is quite effective as it delivers a direct message to a future audience.
#5. Customers' Advocacy
You must have encountered with one or two people or friends or family members who are so in love with a product that they have used, and they force you to buy and use that product at least once.  Believe it or not, they are promoting the product of the company without getting anything in return.
This type of marketing communication is called customers' advocacy where your happy and satisfied customers advocate your product for you by o expecting anything in return.
However, you can also spend a little to get your customers to promote your products. For example, you can give them a certain amount of discount if they refer your product to their friends.
This is quite an effective method of marketing communication a people trust more the people they know rather than trusting television advertisements, but it has a limited audience reach. For example, your one customer might refer your product to maximum 4 or 5 people that he knows.
#6. Product Launch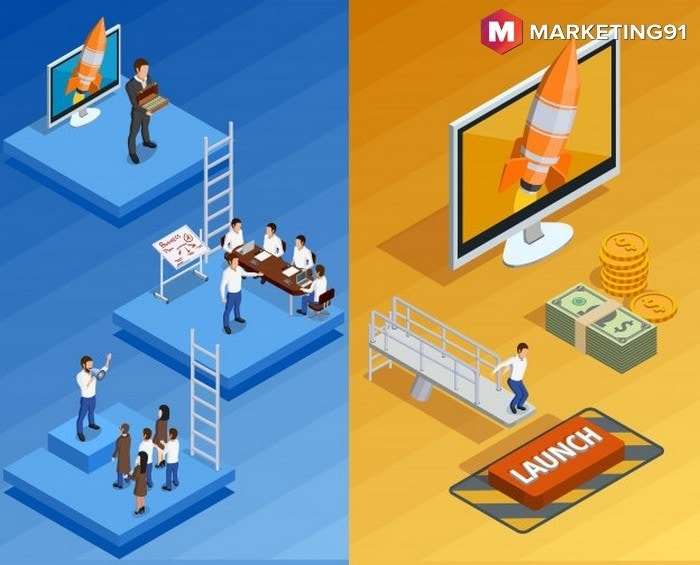 Product launch is quite an expensive type of marketing communication. Big companies with huge budgets usually prefer this method of marketing communication as it requires an additional team of experts and a lot of preparation to organize a product launch.
The meaning of product launch is to introduce a new or upgraded version of a new product in the market. It boosts the sales of the product as soon as the product is launched in the market, and it also helps in building the name and image of your brand.
#7. Brand
Yes, you have read it right. Building a brand name is one of the effective types of marketing communication. You have observed that many people call products using their "Brand names" rather than calling them with their product name or probably you also have been doing the same unconsciously.
For example, rather than saying "my shoes or my sports shoes," people referred to them saying "my Nike" or "my Puma." Or rather than calling a lipstick a lipstick they refer to it using its brand name like "NARS Velvet" or "NYX" (BTW these are the names of lipstick brands in case if you don't know about them like me.)
#8. Market research
Marketing research is a method to learn about the market and to learn about the requirements, expectations, motivations, and interests of their target customers before they introduce their product in the market.
There are several methods to conduct market research such as focus group, test studies, surveys, one on one interviews, test studies, and recognition studies, etc.
This type of marketing communication is important as you learn about the needs of your customers and also learn about the current situation of the market, using that information you can prepare for an effective marketing strategy to persuade your potential customers into buying your product.
#9. Publicity
Publicity is one of the effective types of marketing communication. publicity means the media coverage of your product in the newspaper or on television or in any other types of media platform. This type of marketing communication can make your product famous and boost its sales overnight.
You can take advantage of your relationship with local news media people to run a story on your product. However, this type of marketing communication is quite risky too.
It can turn into negative publicity of your product as the content of news is out of your control, and media people can write or say about your product as they please.
#10. Personal selling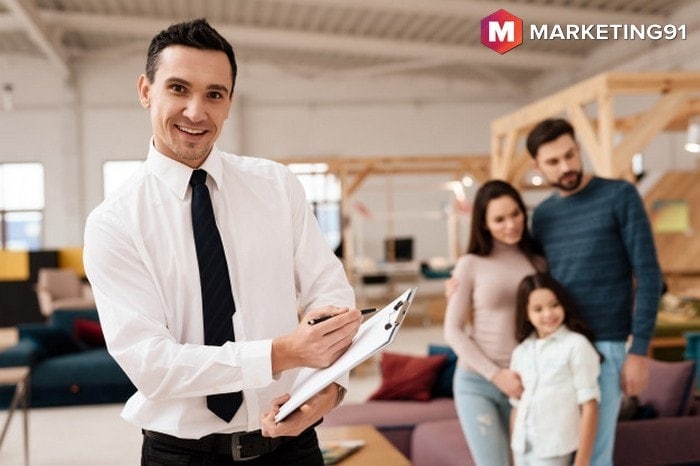 Personal selling is one of the oldest methods of marketing communication. In the old times, when media like television, radio, and online platforms were not very popular at those times, companies relied on personal selling for marketing communication.
In this method of marketing communication, companies hire expert sellers to go door to door and sell products to people.
This method is quite expensive as you are required to the huge commission to your sales persons for every unit that they sell. In addition to this, this type of marketing communication is quite slow too as you approach only one potential customer at a time.
#11. Digital Marketing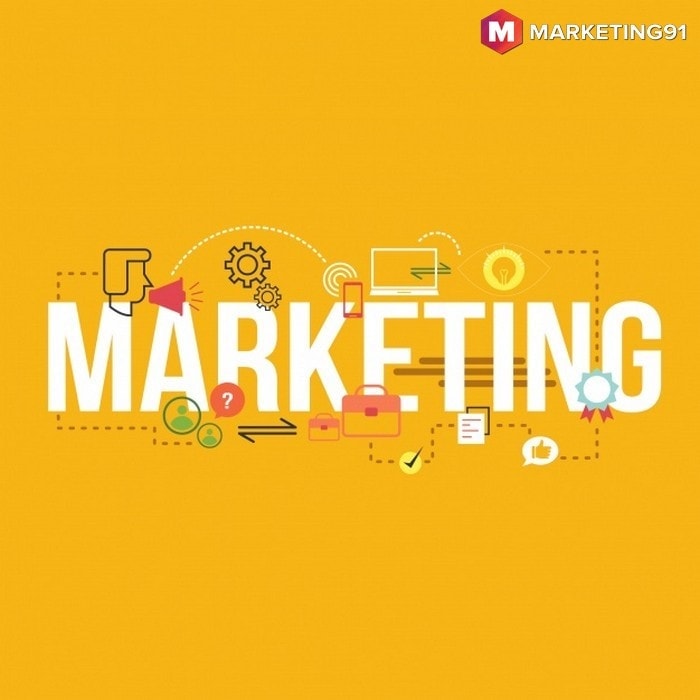 This type of marketing communication is only possible because of the introduction of digital devices in our lives. Right marketing is offering the right product, with the right offer at the right place.
Therefore, the best way to market your product is on smartphones. Nowadays, people might forget to eat their food, but they never forget to check their phones.
Digital marketing is an effective marketing communication method as it is interactive, portable, targetable, sharable, and, adaptable. Using digital marketing, you can tailor the content of your marketing as per your target audience and can provide offers to individual customers.
#12. Direct Marketing
Direct marketing is quite different from other bulk marketing methods like media marketing and publicity, etc. in this type of marketing communication; you target the customers if you exactly know who your target customers are. You can send them a discount coupon, catalog, postcard, or letters.
This method is quite beneficial for those companies which use promotional codes, discount coupons, special offers as the marketing strategies or when your business is heavily dependent on the repurchase, etc.
If you have personal insight into the customer, you can also include a personal note or letter. For example, you can send them a discount coupon or small gift on their birthday or anniversary. This direct approach will make people stay loyal to your brand.
#13. Blogs and websites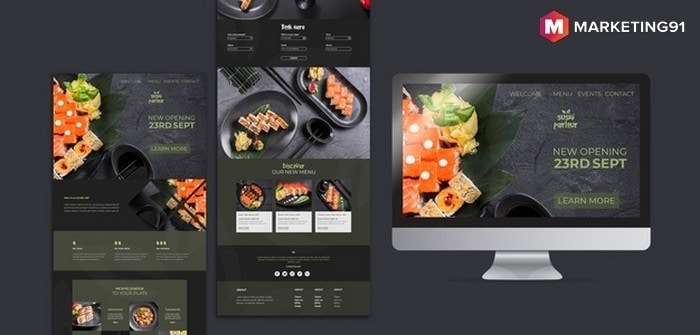 This is quite a new and inexpensive type of marketing communication. In this marketing communication, you promote your product indirectly. The blog is a type of online personal diary where an author writes about their personal feelings or other important things.
For example, if you run a cosmetic's company, then you can use a blog to write about beauty products or beauty hacks. There you not only share useful content with your audience but also indirectly promote the products of your brand. Similarly, the website is an online identity of your company.
You put information about your company, its certification, products, contact information, and other important stuff on the official website of your company.