Definition: Direct competition occurs when multiple businesses offer the same product or service to the same target audience. In this market situation, competitors often have similar price points.
It is a type of market competition in which two or more businesses compete for the same product or service- that too in the same target market to convert the same potential customers. When it comes to competing in the market, there are three types of competition businesses face- secondary, direct, and indirect competition.
What is Direct Competition?
Direct competition refers to a type of competition where two or more companies or businesses are providing similar products or services and vying for the attention of the same potential customers.
Hence, a direct competitor can be defined as any business or person, or organization in a similar line of business. For instance, Samsung's Galaxy and Apple's iPhone are the direct competitors.
Examples of Direct Competition
1) AT&T cellular and T-Mobile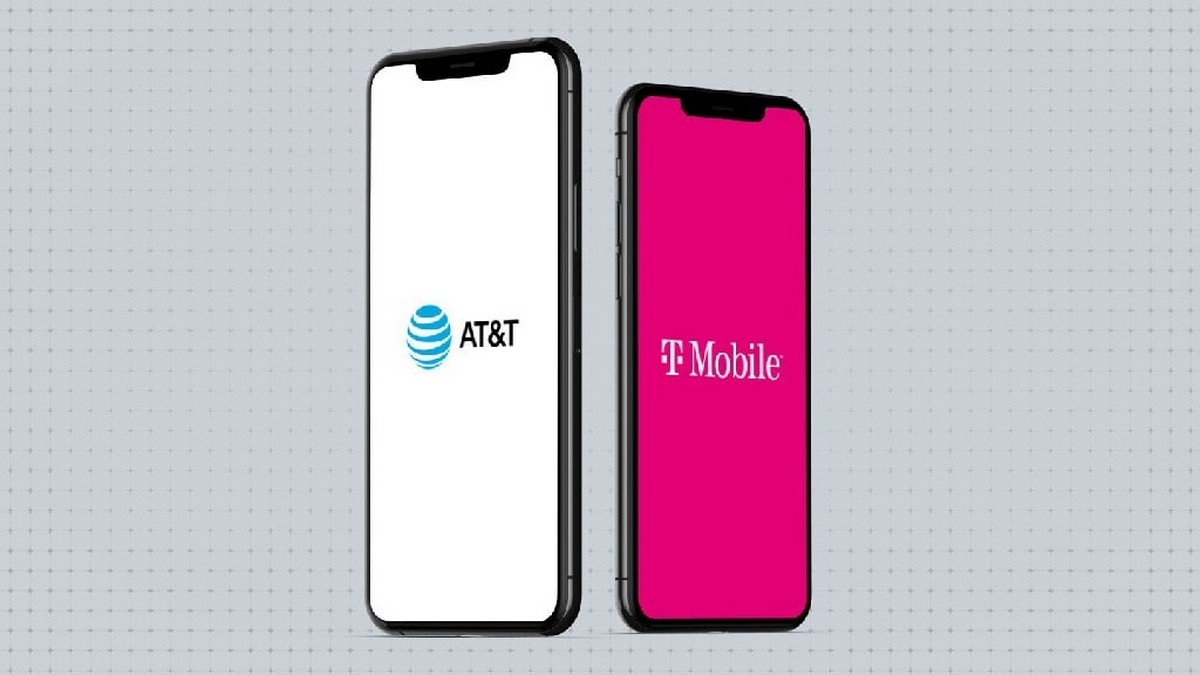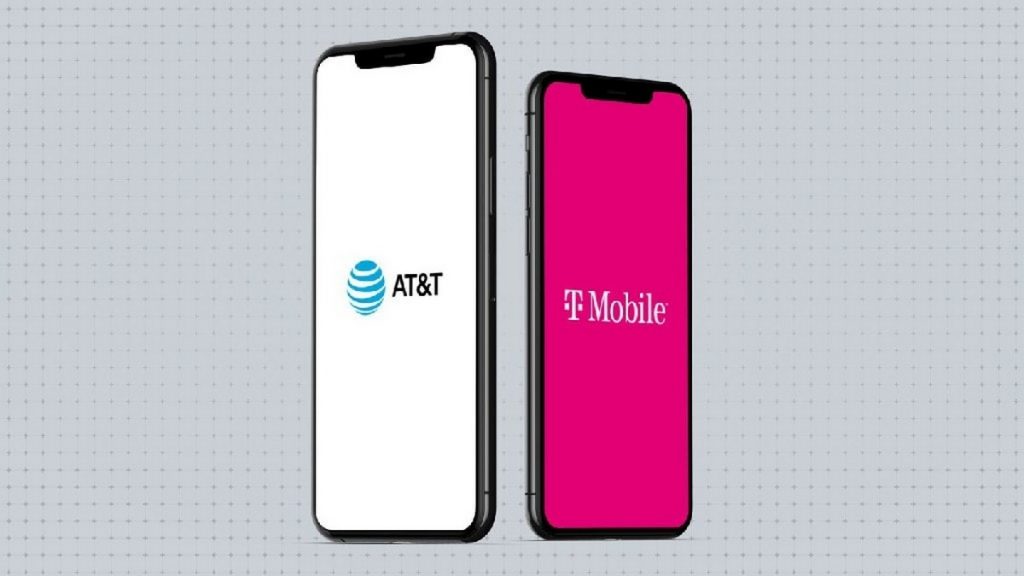 Different examples of direct competition are easily noticeable in different industries and niche markets like AT&T cellular and T-Mobile both are involved in selling cellular telephone services and products in similar markets.
2) McDonald's and Burger King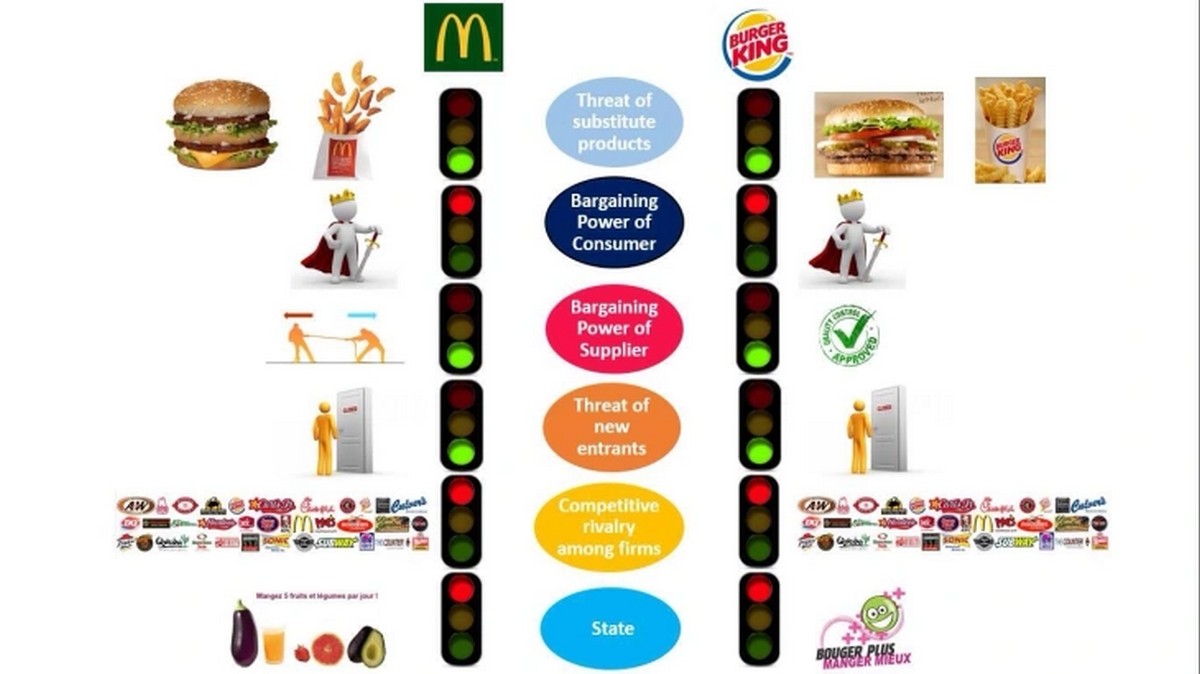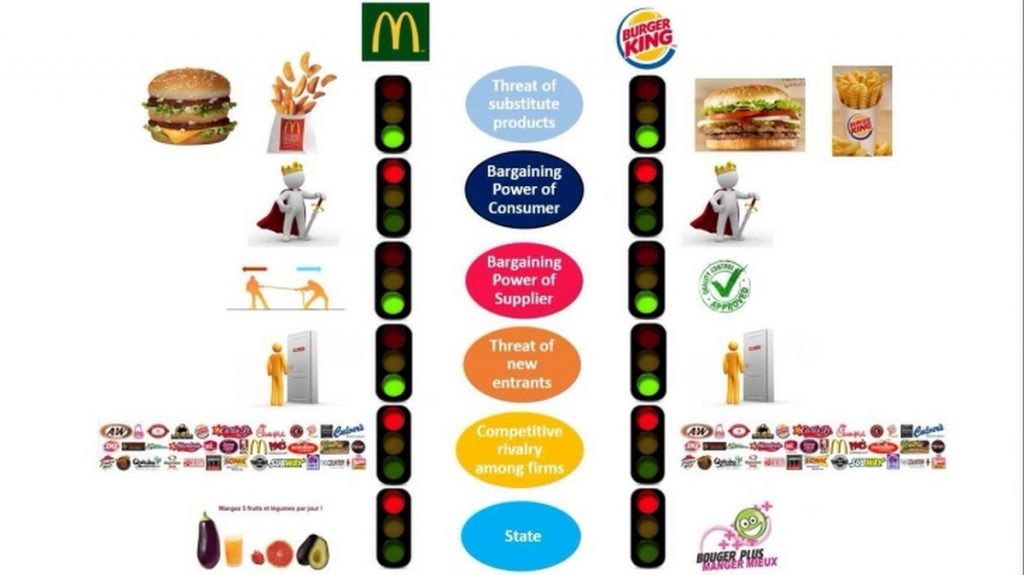 Another example can be McDonald's and Burger King competing to convert burger-hungry customers. Both companies are using different marketing channels like TV ads, billboards, and radio to capture the attention of customers.
3) Google Search, Yahoo, and Bing Search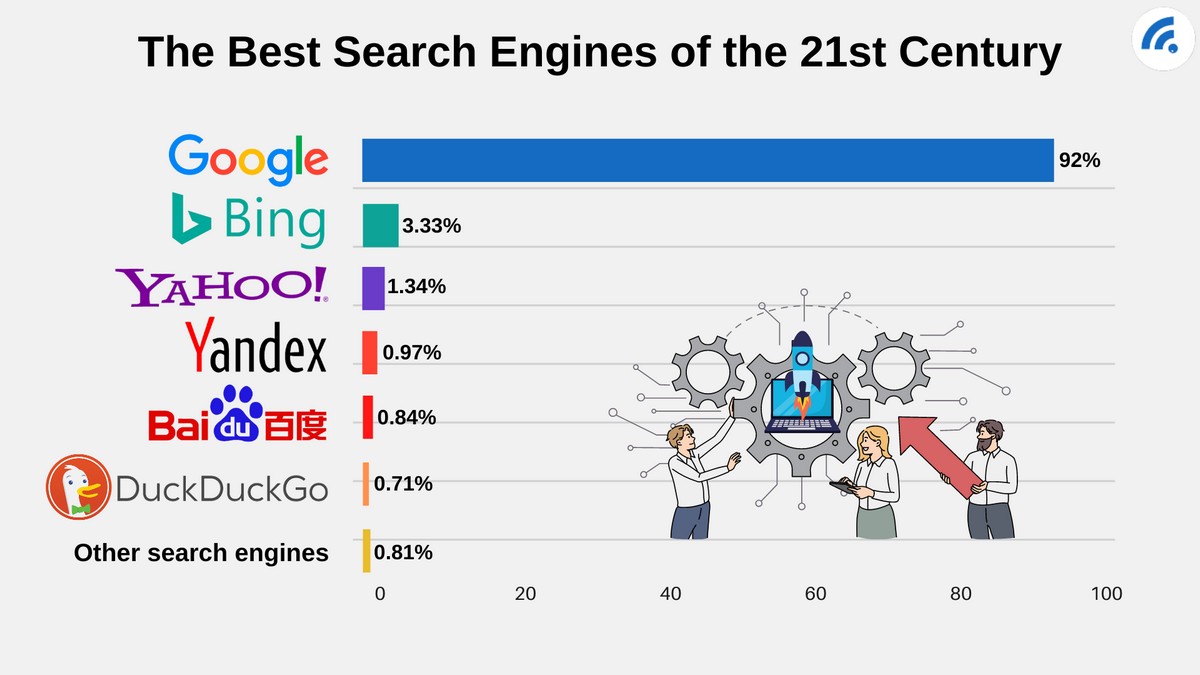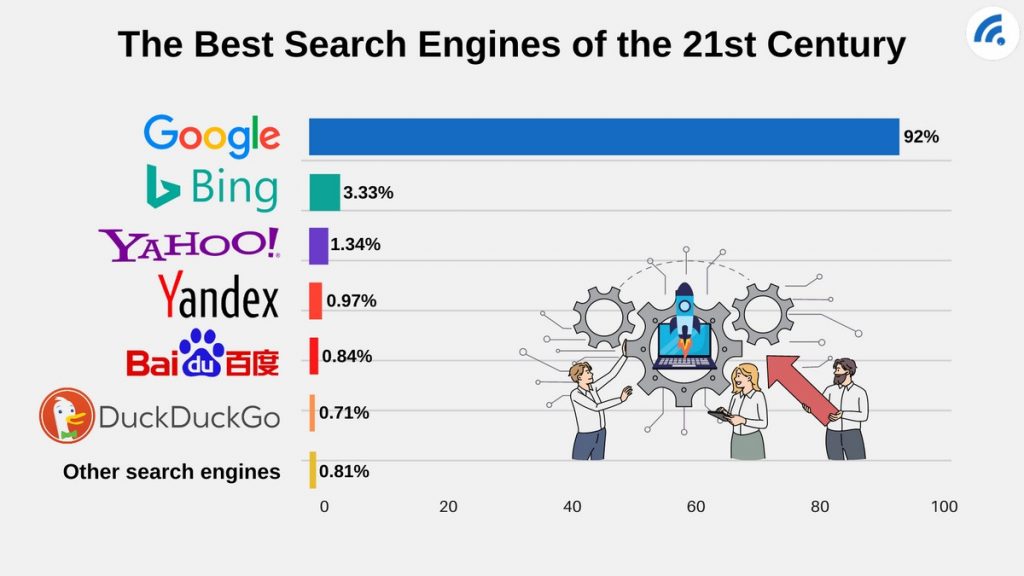 Google Search, Yahoo, and Bing Search compete in the online search engine market. All three of them are using different marketing channels to reach out to their target audience. While Yahoo and Bing emphasize on TV ads, Google focuses more on digital marketing such as SEO and social media campaigns.
Some of the other popular direct competitors are Boeing and Airbus or Chevy and Ford. In the same way, Coke and Pepsi, Bru Coffee and Nescafe Coffee, Verizon and Sprint, Petco and PetSmart, etc are some of the common examples of direct competition.
How to Identify Direct Competitors
Identifying direct competitors is a crucial aspect of market research and business strategy. The following methods can help in this process:
1. Customer Feedback: Customers are an excellent source of information about the competition. They can provide insights into the alternatives they've considered before choosing your product or service. Regular surveys, interviews, and feedback sessions can shed light on your competition.
2. Market Research: Thorough market research is another way to identify direct competitors. This involves studying the marketplace, understanding its dynamics, and identifying businesses offering similar products or services. Resources such as industry reports, market surveys, and trade publications can be useful.
3. Social Media: Social media channels like Facebook, Instagram, or Twitter can provide valuable insights into who your direct competitors are. Follow industry hashtags and conversations to understand which businesses are frequently mentioned or followed in your industry.
4. Keyword Research (indirect): Although this is an indirect method, conducting keyword research can reveal your direct competitors. By identifying the keywords your business ranks for, you can also identify other businesses ranking for the same keywords.
5. Review the SERP: Search Engine Results Pages (SERPs) can provide immediate insights about your direct competitors. By typing your product or service into a search engine, you can see which other businesses surface. These are likely your direct competitors.
Direct Competitors vs Indirect Competitors
In indirect competition, at least two companies compete in the same market by offering different products or services to fulfill the needs of their target customers. Some of the common examples of indirect competitors are coffee and tea makers, cold beverage and hot beverage companies, etc. They compete in the same target market and fulfill similar needs but direct competitors offer the same products while indirect competitor offers different products.
Let's have a look at differences on different grounds-
| Methodology | Usability | Benefits | Limitations |
| --- | --- | --- | --- |
| Gabor-Granger | This method is straightforward with consumers directly asked about their willingness to pay (WTP) for a product or service at various price points. | The benefit of this method is its simplicity and directness. It's easy to understand and implement | One major limitation is that it assumes that consumers have a perfect understanding of their WTP and that they would honestly disclose this information. |
| Van Westendorp's PSM | This method uses a series of four specific questions about consumers' perceived value of the product. | It can provide a range of acceptable prices for a product or service, offering a richer data set compared to the Gabor-Granger | This method's limitation is that it ignores the element of competition and product substitutes. |
| Conjoint Analysis | This technique uses hypothetical scenarios featuring various combinations of product attributes and prices. Consumers rank these combinations based on their preferences. | It provides a more holistic view of customer preferences and allows for the estimation of WTP for different product attributes. | One limitation is that it can be complex and time-consuming to implement. |
| | | | |
How to Analyze and Defeat your Direct competitors?
Once you conduct a direct competition analysis, you will receive answers to the following four, very important questions concerning your business.
Finding out where your products stand in your market and your market share.
Finding out your immediate competitors and the competitors you should be careful of.
Targeting the main competitors you want to beat to climb the competitive ladder
Understanding your weaknesses as per your competitive ranking. And what you can do to improve.
The answer to the above questions is important if you want your business to grow in your market and have positive brand awareness. And none of these answers can be obtained if you don't analyze your direct competition. Most businesses know who their direct competition is through the market. But analyzing the business strategy of your competitors can give you an advantage over them.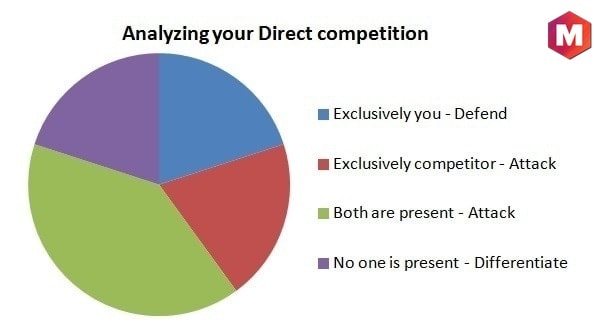 1. Find out your competitors
There are many competitors within a region for any single business. However, when choosing the direct competition you have to be realistic. Here, we want you to analyze your direct competition and improve your business. If you take the wrong businesses as your competitor, then your analysis can be wrong.
For example – For a retail shop, E-commerce stores can be direct competition. However, another retail shop that is 2 miles away might not be a direct competitor. Or it might not be the reason you are losing market share locally.
So first, you need to be realistic in choosing who your direct competitor is. Once you do that, you need to rank them as per their capabilities. Once you are done with this exercise, you might have 10 competitors, you being 4th in the ranking, and 3 competitors above you whereas 6 competitors below you.
In case you are confused about how to find out the competition, then this competitor analysis will help you.
2. Compare your Market with direct competitors
Once you know who your direct competitors are, then you need to look at your market and analyze the market instead. Here are some of the things you may notice.
There would be some areas where you are exclusively present
Some areas will have only the competitor present – Attack this area
A bulk of the area will have both of you present – Compete in this area
There would be an area where neither of you is present – Think out of the box for this area
The above graph gives you a fair analysis of where you are going wrong where your market share is concerned. Here are the strategies you can implement to defeat your direct competition in these areas and enjoy a huge advantage-
1. Defend the areas where you are exclusively present. For this, you need to ensure that your dealers and distributors are within your hands and do not slip to the competitors.
2. Attack the areas where a competitor is present or both of you are present – This is the area where you can get maximum market share and you need to attack this area through promotions, Advertising, or any other means possible.
3. Differentiate or think out of the box for areas that are not covered by you both. If they are not covered by you both then there is something missing in terms of coverage or the product is not being used by those people. Then you need to think out of the box to offer a product to this untapped market.
3. Comparing business to business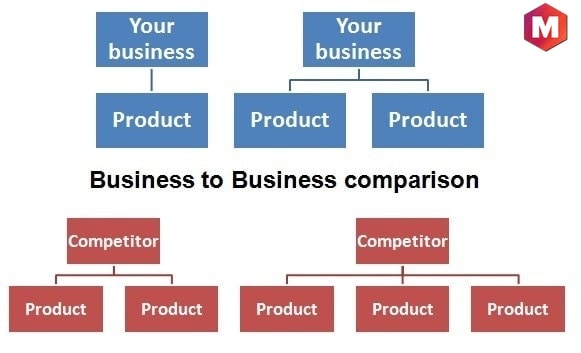 Now, it is easier to compare on the market level as you will get the statistics from your dealers, distributors, or channel partners or even through visual observation. However, comparing business to business gives you an actual insight and the way forward to defeat your direct competition.
Here are ways you can compare from business to business and make your plan to defeat direct competitors.
Analyze the product portfolio – Analyse the product line and length of yourself and your competitors. If there is a major difference, or if there are some hit products in the competitors' portfolio, then adapt those products in your portfolio as well.
Analyze sales revenue – You will get sales revenues from trade reports or market analysis. Sales revenue will give you the overall breakdown of where the competitor is earning major revenue from. So if out of 4 business units, 2 are earning a lot for the competitor, you need to attack these 2 business units and gain back market share.
Conduct a SWOT analysis – Although this sounds like management jargon, conduct a SWOT analysis of yourself vs all the direct competitors you have listed. You will find many loopholes which have to be covered via the weaknesses or opportunities section. This will help a lot in defeating the competition.
Once you have a business-to-business competition study, you can take a call on the areas you are weak and then act accordingly. Here is a final point I will like to suggest.
4. Build value to defeat the competition
If you want to be number 1, you need to understand how to build value in your business. Here are a couple of articles that talk about building value and how a company can incorporate value through its channels.
All of these articles, and all the management gurus for ages, say that if you have enough value in your product or your company, the customers will stick with you. By building value, we mean adding more features in your business so that the customer is happy with you, and does not shift brands.
Example – A retailer could build value by regularly having a bundle of offers for customers. He could also beef up the store interior so that the customer is happy to visit the store. A restaurant could build value by serving really good, quality food. It could also build value by communicating to customers the quality of food it has.
Such small things go a long way in converting your customers from competition to yourself. These value-building steps say to the customer "We will take care of you". If your competitor is not saying that, it makes a huge difference in the mind of the customer, and that's when he gets attached to your business. The day you start losing your customers, you have to audit the value being provided by your products.
Doing the right keyword research and promoting your brand or small business in search engines with helpful content can also be the right solution to beat the direct competition in this digital age and penetrate new markets for your brand.
You can publish content with specific keywords associated with your niche to enjoy an optimized search engine presence and fix problems associated with the online presence of your brand to build value and defeat your direct competitors.
Examples of Direct Competition
Conclusion
So, summarising all that is said above, you need to have a combination of statistical analysis and your gut instinct to understand what your competitor is up to. The combination of both, along with a healthy respect for the customer, will help you defeat your direct competition.
Doing a competitive analysis of your competitors' customer journey by analyzing customer feedback will help you read your customer's minds and accordingly, you can tailor messaging to pull in their target as well as existing customers and convert them for your own business.
After pulling in the customers of your competitors, your products and services should necessarily reflect your company stands, as this enables a business owner to enjoy customer loyalty from their current customers and have a real relationship and greater connection.
Liked this post? Check out the complete series on Marketing