Marketing and PR are often confused or used interchangeably, but they have distinct differences. Marketing is the process of promoting a product, service, or business and generating leads. This typically involves creating content, advertising, and promotions, and reaching out to potential customers.
PR, on the other hand, is more concerned with managing the public image of an organization. It involves strategies to gain coverage from media outlets and maintain relationships with key stakeholders. PR works to increase brand awareness and strengthen the reputation of a business, which in turn affects customer perception and how they interact with the brand.
Lets dive deeper into the difference between Marketing and Public Relations
What is Public Relations?
Public Relations (PR) is a strategic communication process that builds strong relationships between an organization and its target audiences. It involves activities such as creating content, managing the public perception of a company or organization, and forming relationships with key stakeholders.
PR is focused on presenting a positive image of the organization and works to increase brand awareness. It is also used in crisis communications, as well as responding to media inquiries and creating press releases. The purpose of messaging is to create awareness, advertise an institution, or convince individuals to alter their views or engage in a particular behavior.
An example of a PR strategy can be seen in the case of an energy drink brand. The company can use PR tactics to create a positive image and show that it is more than just a product – it is a lifestyle choice. This could involve working with influencers, creating content that shows the company's story, and forming relationships with media outlets.
Public relations professionals should possess certain skills, such as –
Networking
PR professionals must have strong networking skills and be able to form relationships with key stakeholders.
Communication
Communication is a cornerstone of public relations and professionals must know how to craft effective stories and messages.
Relationship building
Strong relationship-building skills are essential to ensure that a company can form strong relationships with its target audiences.
Public Speaking
Public speaking is an important part of PR, as it enables organizations to communicate their message clearly and effectively.
What is Marketing?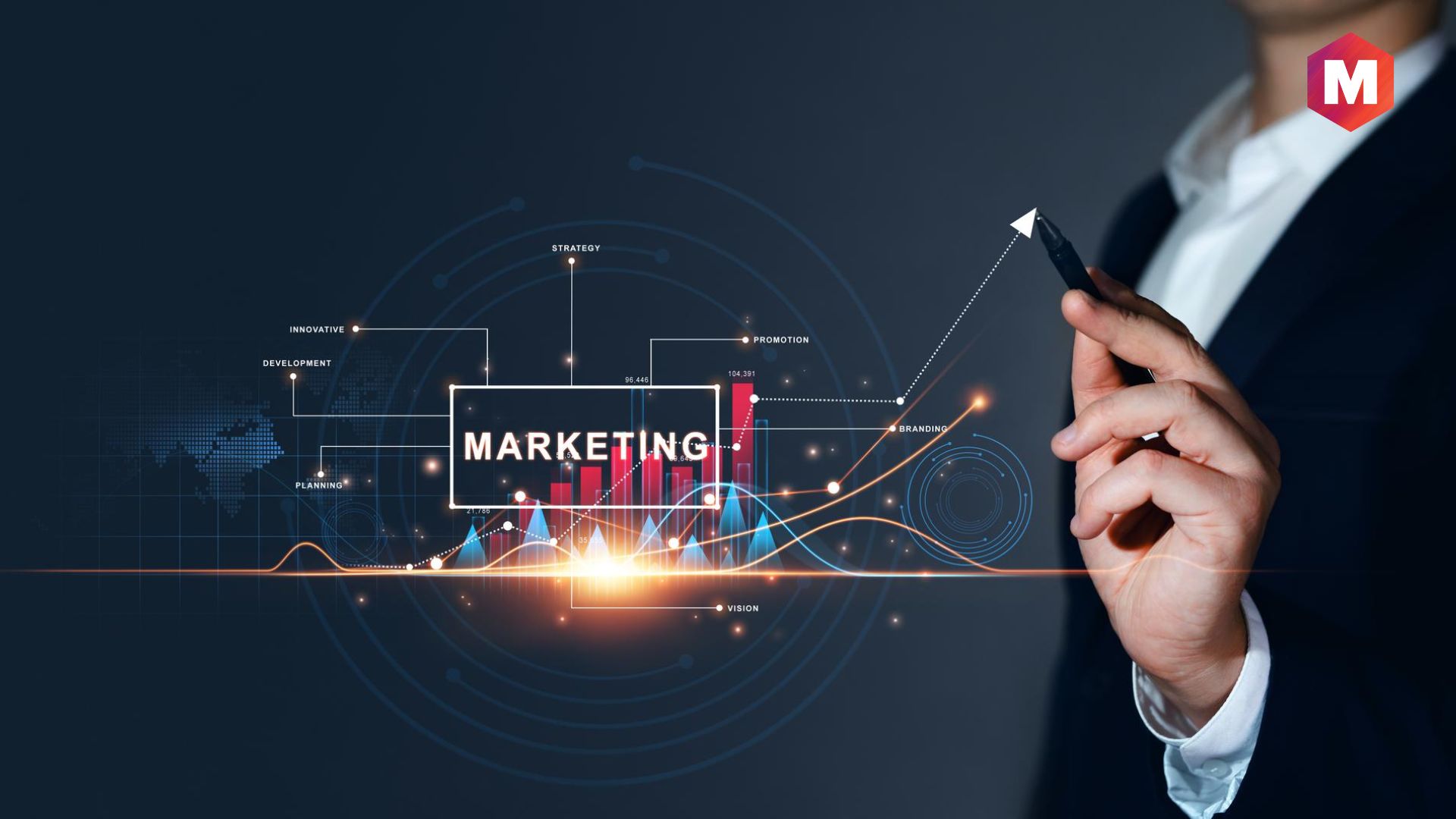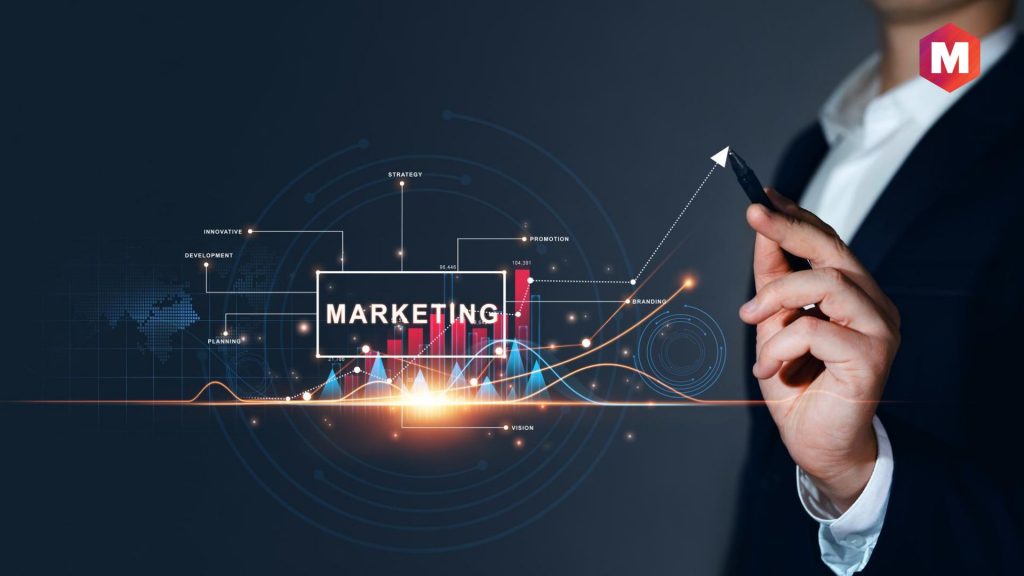 Marketing is a way of promoting, selling, and distributing a product or service to a target audience. It involves strategies such as advertising, market research, pricing, distribution channels, consumer behavior, and promotion. It promotes offerings that have value for customers, clients, partners, and society at large. It involves understanding consumer needs and desires through research and analysis.
Marketing professionals create strategies to reach out to target audiences with campaigns that are tailored to their needs. By leveraging technology to track customer behavior and preferences, businesses can create a comprehensive view of their customers and develop effective marketing strategies.
An example of a marketing strategy can be seen in the Coca-Cola Company, which uses a variety of marketing tactics such as product placement in movies and television shows, celebrity endorsements, and public relations activities. It also uses digital marketing and social media to reach its target audience.
To create an effective marketing campaign, a marketing professional may take several steps –
Know your business goals
Before creating a marketing campaign, it's important to establish your business goals and objectives. This will help guide the development of effective strategies.
Analyze your competition
It's important to understand what your competitors are doing. This helps you develop strategies that can set you apart from the competition and give you an edge in the market.
Understand your target audience
You need to know who you're trying to reach with a marketing campaign. Understanding your target audience will help you create content that resonates with them.
Know your USP
Your unique selling proposition (USP) is what sets you apart from your competitors. Knowing this can help you create campaigns that make the most of your product or service. Knowing your value proposition can assist you in determining your unique selling proposition (USP).
Choose the right channels
The best marketing campaigns use a variety of channels to reach their target audience. It's important to select the right mix of channels that will best reach your audiences, such as social media, email, television, radio, and print.
Create a timeline
Creating a timeline to map out when each step of the campaign will take place is essential for effective marketing. This will help keep the entire team on track and ensure that deadlines are met.
Track your results
Analyzing your campaign's success is key to understanding how to make improvements. Tracking metrics such as website visits, sales, and engagement can help you determine whether or not your campaign is successful.
The similarities between Public Relations and Marketing
The similarities between PR and marketing efforts are numerous. Both involve developing a strong brand, creating content to generate awareness, leveraging channels to reach an audience, and tracking results to measure success. Let's have a look at some of the more such similarities –
Understanding the audience – PR and Marketing both require a thorough understanding of customers and target audiences in order to craft effective communication strategies.
Creating high-quality content – Both marketing and PR rely on compelling, well-written content to capture the attention of the audience.
Using multiple channels & tools – To reach a broad audience, both PR and marketing utilize multiple communication channels such as print, television, radio, and online media.
Tracking analytics – Both PR and marketing departments utilize analytics to gain insights into campaign performance.
Building relationships – Both PR and marketing involve building relationships with customers, partners, media outlets & influencers.
The Differences between Public Relations and Marketing
The differences between PR and marketing are also significant. While both disciplines aim to reach an audience, PR typically focuses on building relationships with media outlets and influencers in order to gain visibility and create a positive reputation. While the marketing team typically focuses on creating advertising campaigns and other forms of promotion aimed at the consumer. Some of the notable differences between the both are-
Type of Messaging – PR involves more persuasive, story-driven messaging that builds mutually beneficial relationships, optimizes reputation management, and gains exposure. Marketing focuses on direct, sales-oriented messaging.
Target – PR team efforts typically target external audiences such as the media, influencers, and consumers, while marketing efforts target customers directly.
Measurement – PR teams measure success using metrics such as total impressions, media coverage, and relationships built. The marketing department measures success through sales-oriented metrics such as leads and conversions.
Call to Action – PRs' CTA is to "establish relationships" with the target audience while Marketers' CTA is usually to "buy now."
Role of a PR Professional
A public relations professional creates positive relationships and stories that positively impact the reputation of a brand.
They provide media relations, communications strategy, crisis management, issue advocacy, and more.
Role of a Marketing Professional
Marketing professionals create creative campaigns and strategies to promote products or services. The sales team can optimize sales only when the marketing team maximizes reach, generates leads, and boost conversions.
They provide market research, advertising, promotional strategy, lead generation, website optimization, and more.
Public relations Examples
PR examples involve creating PR campaigns, writing press releases, managing media relations, and coordinating events. They can also involve speaking on behalf of a brand or creating media content such as blogs and videos.
Marketing Examples
Marketing examples include setting up ad campaigns, creating content such as videos and graphics, optimizing websites for SEO, and running promotional events. They also include traditional advertisements like print, radio, and television ads.
How do you measure success in Marketing and PR?
PR teams measure success by tracking metrics such as total impressions, media coverage, relationships built, etc.
Total impressions – This is the number of people that view an advertisement or see a story.
Media coverage – This is the number of times a brand is seen in magazines, newspapers, and other news outlets.
Relationships built – This is the number of relationships formed between a brand and its target audience.
Marketing teams measure success by tracking metrics such as leads generated, website visits, social media engagement, and sales conversions.
Leads generated – This is the number of people that take action after seeing an advertisement or hearing about a brand.
Website visits – This is the number of people that visit a website after viewing an advertisement or hearing about a brand.
Social media engagement – This is the number of followers and interactions that take place on social media.
Sales conversions – This is the number of people who purchase a product or service after seeing an advertisement or hearing about a brand.
Both teams also need to track progress in terms of brand awareness metrics, website visits, and other data points that show the overall effectiveness of their campaigns. Ultimately, both teams are looking to create a positive impact and build relationships with the target audience.
Conclusion!
The difference between marketing and PR lies in the strategies they use to reach their goals. Marketing is focused on creating content that will generate leads, website visits, and ultimately sales. On the other hand, PR focuses on getting media coverage and building relationships with the target audience in order to create a positive brand image.
In conclusion, a good public relations team will employ strategic PR strategies and activities to build positive relationships with current and potential customers. This would involve creating a communication strategy, crafting positive stories, optimizing positive perception, etc. Additionally, marketing activities would be used for running promotional activities, reaching new customers, improving ranking in search engines, increasing revenue, boosting customer retention, and building a strong brand.
Liked this post? Check out the complete series on Marketing