For companies looking to become global brands, having a global marketing strategy is essential. It's paramount to understand different global markets and their consumers in order to craft campaigns that resonate with each target audience. By doing so, businesses can successfully enter foreign markets or international markets while building a strong global presence.
For lasting success, it is critical to form a brand message that not only speaks to worldwide audiences but also resonates with them. A successful global marketing strategy should account for the brand's vision and keep up with international trends as well as comply with industry laws. Moreover, considering cultural diversities inherent in different countries will help you modify your messaging accordingly and ensure widespread engagement of your product or service on an international level.
What is Global Marketing?
Global Marketing is a groundbreaking concept that ignores borders and boundaries when promoting products or services on a worldwide scale. A carefully crafted cross-border approach will give businesses unparalleled access to new markets and audiences, allowing them to establish their presence in numerous countries. Hence, it can be defined as "marketing on a worldwide scale, in different countries, reconciling or taking commercial advantage of global operational differences, similarities, and opportunities in order to meet global objectives.
A global strategy involves the unified organization of marketing campaigns and strategies on an international scale, while still adapting them to local markets for maximum efficiency. This revolutionary approach allows businesses to reach customers around the world with ease! Basically, when a firm sells the same products to the global market, then it is known as a Global marketing strategy. An example would be the Samsung Galaxy S series, which is globally marketed and not customized as per the market it is being sold in.
Why is Global Marketing Important?
Global marketing is essential to the success of any business, granting them access to an expansive array of potential customers and markets. A global marketing strategy further enables businesses to identify global trends, capitalize on novel opportunities, and create products or services tailored-made to global markets. By utilizing such marketing efforts effectively, an international business can soar above its competition by reaching new heights in terms of market share growth.
To become a global brand, companies must strategically employ global marketing campaigns that consider the various cultures and customs of foreign nations. With this vibrant understanding of multi-national consumers, organizations can produce successful campaigns that span the entire globe. Marketing of products is done regularly by companies locally. But for ages, foreign products have constantly been introduced in other markets, and the sellers or modern-day terms would be marketers have tweaked, changed, or revamped their strategies in order to appeal to and gain acceptance from the local market.
Many multinationals have offices abroad in various countries they cater to. Currently, with the expansion of the internet, even small organizations can reach a global audience in a small amount of time and with little investment. Airbnb, PepsiCo, Coca-Cola, H&M, and Mad Over Donuts are just a few players in the global brand markets.
What is a global marketing strategy?
A global marketing strategy is defined as a comprehensive plan crafted to reach customers from all over the world, ensuring that your business's message resonates with international audiences.
For any business looking to expand its reach into other countries, a global marketing strategy is an ideal reference. This overall approach provides localized plans that are tailored for various regions and enables businesses to tap into new customer bases all around the world.
Crafting an effective worldwide marketing strategy is more than just selling products overseas. It must encompass a combination of the four Ps of marketing – Product, Pricing, Promotions, and Place – with other crucial elements such as strategizing, tracking progress, and collecting social proof to optimize your efforts effectively!
How do you plan a global marketing strategy?
In this day and age, a major part of any global marketing plan centers around digital media. Marketing managers generally break down digital marketing channels into owned, and paid channels – where you choose to allocate the majority of your budget and resource depending on both your target demographic as well as location to optimize your presence in the worldwide market.
To guarantee that your global appeal is cohesive, strive for a unified brand name, comparable products and packaging, consistent messaging across all platforms, uniform pricing structures, and simultaneous product launches. Additionally, separate geographical locations into segmented groups to make the most of your efforts. A few questions that your strategy should answer are-
To reach a global population with diverse cultures, foreign countries, and target markets, what marketing strategies should be employed?
Which channels are most effective for engaging potential customers throughout the world?
What campaigns can be conducted to promote brand awareness and loyalty across borders?
Are there any rivaling organizations on a global scale that need to be taken into account when formulating your strategy?
And finally, how might worldwide events or opportunities bolster international outreach efforts for maximum impact?
The Process of Global Marketing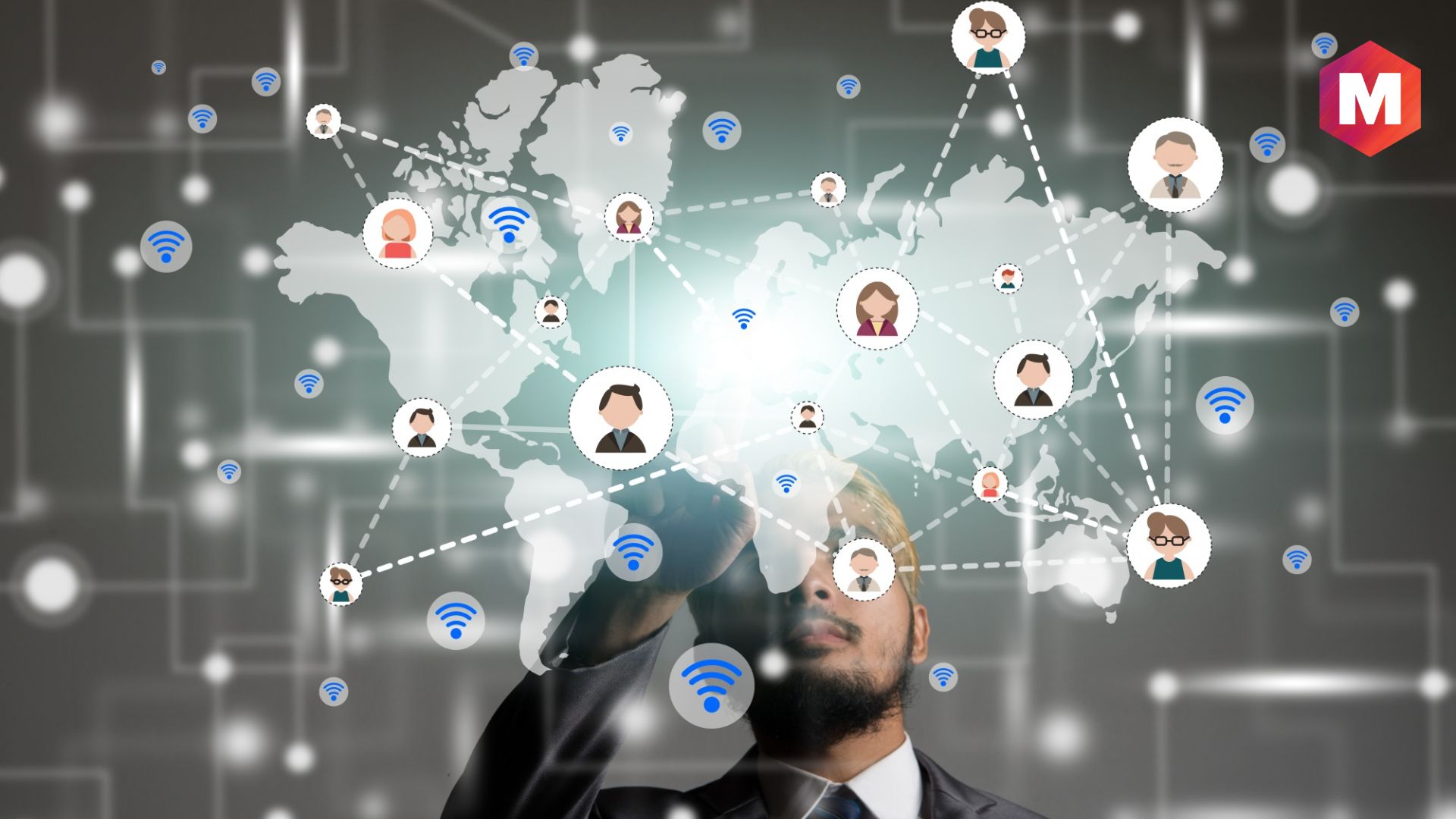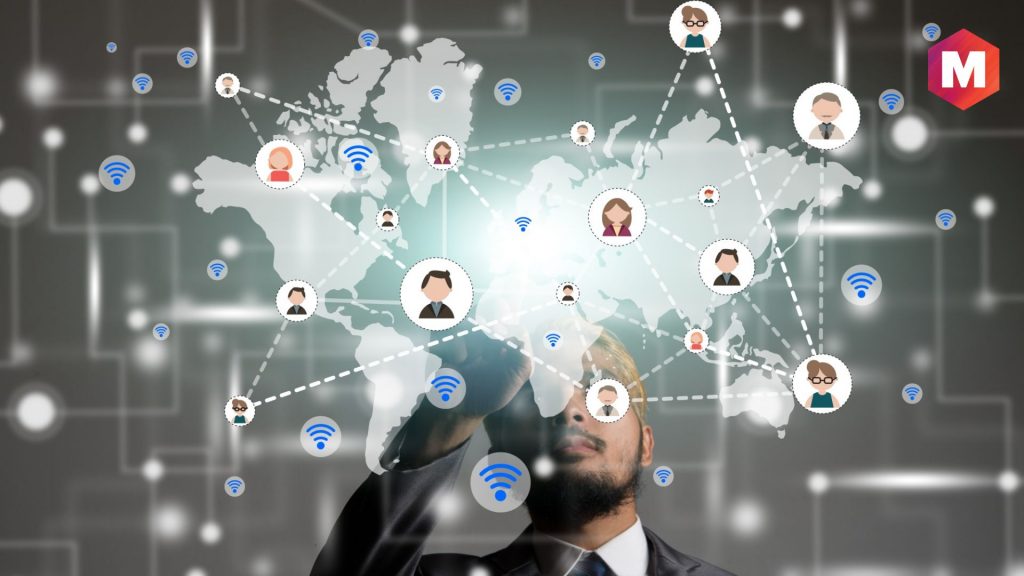 The global firm retains its reach, capability, knowledge, and staff and ensures that its vision is reached by different countries. For this, the firm has to conduct an in-depth survey of the target market, and competition, and know law of the land and policies associated with it. A major factor would be the religious and communal preferences of the target market.
The firm has to respect them and make necessary adjustments in their products or services while maintaining a homogenization in their offering. For this, they may have to tie up with local organizations or obtain extra permits and licenses from authorities. The pricing of the product may be country-specific and it needs to invest in research to know its customers, their likes, dislikes, ethnicity, and other factors before it can market.
Usually, global marketing branding is integrated with global marketing at this level. The branding of the product may be changed in order to resonate with the audience. The branding communication, although modified, is kept in sync with the vision and mission of the company so that homogenous brand loyalty and brand recall is maintained throughout the customers.
Steps to planning a Global Marketing Campaign
It is already considered that if a company is marketing itself globally, means it has a base locally where the first stage of product launch, use, and acceptance has happened and the company is expanding with global marketing. In order to develop a global marketing campaign, the company should keep in mind that it should be unique but consistent worldwide while allowing tailoring and customizations to suit country-specific requirements. The following are the steps:
1) Global Market Knowledge
Knowing the market is the key to launching an effective Global marketing campaign. Every region, of the country, will have different tastes, preferences, and dislikes and the company has to know it before launching itself. In-depth market research (multiple if required) may have to be carried out to confirm the facts.
2) Drafting a Marketing plan
Only changing the language may not serve the purpose of marketing. The adoption of local styles and if necessary changing the plan is of crucial importance. Identification of goals and then drafting the plan accordingly.
3) Brand Customization
Now that an overall marketing mix is ready, the company may have to customize it as per the regions. This is differentiated from International Marketing by the ad campaign being the same but the means of propagation differing countries-wise. Not every company will use this approach but some may have to. Ex: Google Pixel Ads are the same all over the world. On the other hand, One Plus has global ads and country-specific ads too.
4) Local Communications
The ads need to be localized and if needed modified region specific in that particular country to reach the audience. For ex: In countries like India there are more than 50 languages spoken and many companies design their ads in local languages to appeal to their customers. At times, mere translation may not be enough and the company may have to redesign the campaign entirely which will depend on the product or the service they are offering.
5) Permissions
Approvals and permits of local governing bodies are equally important as not getting the same may cause trouble with authorities which may result in a permanent ban of products. Law of the land is always higher than company policy.
Difference between Global Marketing and International Marketing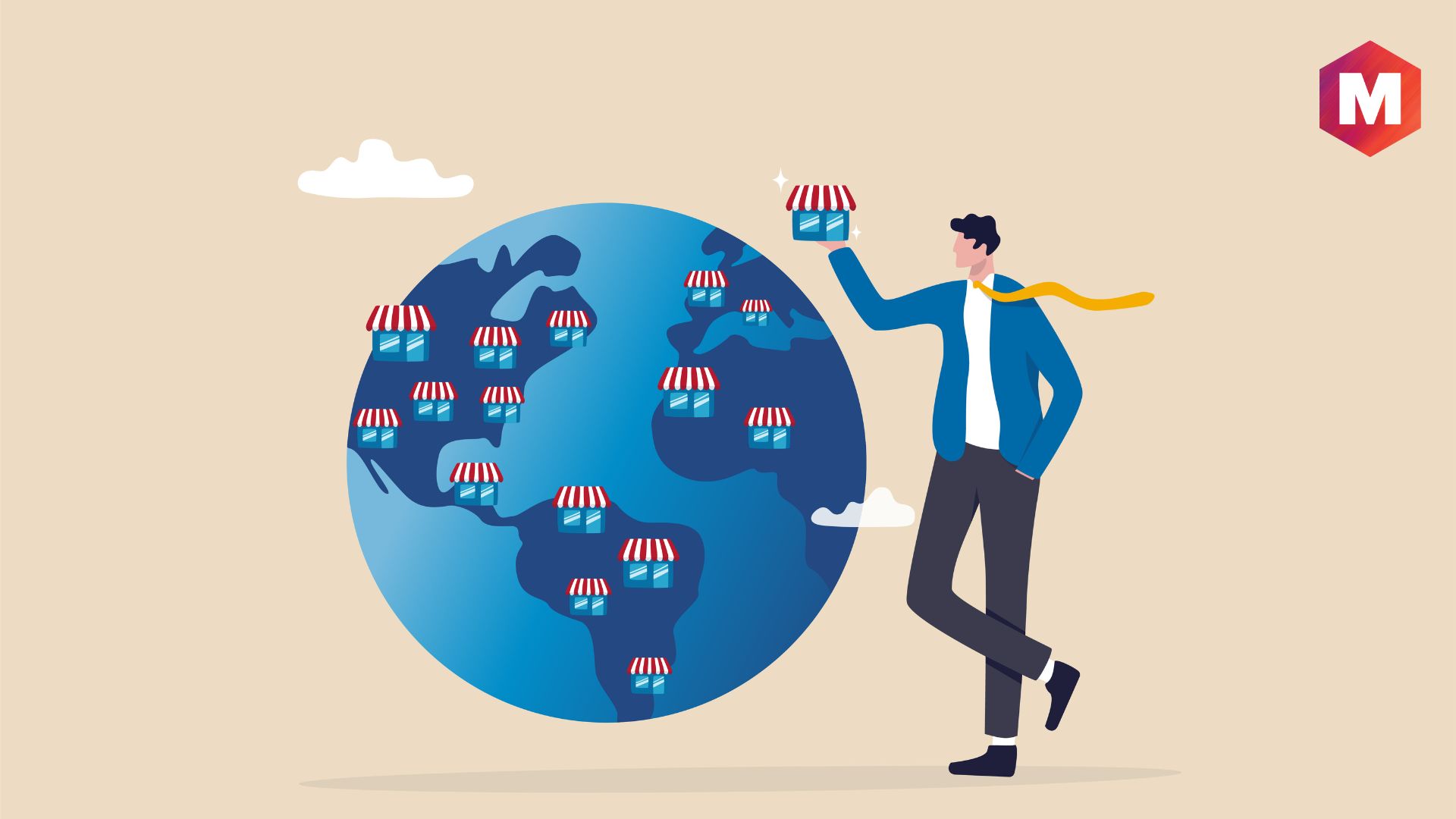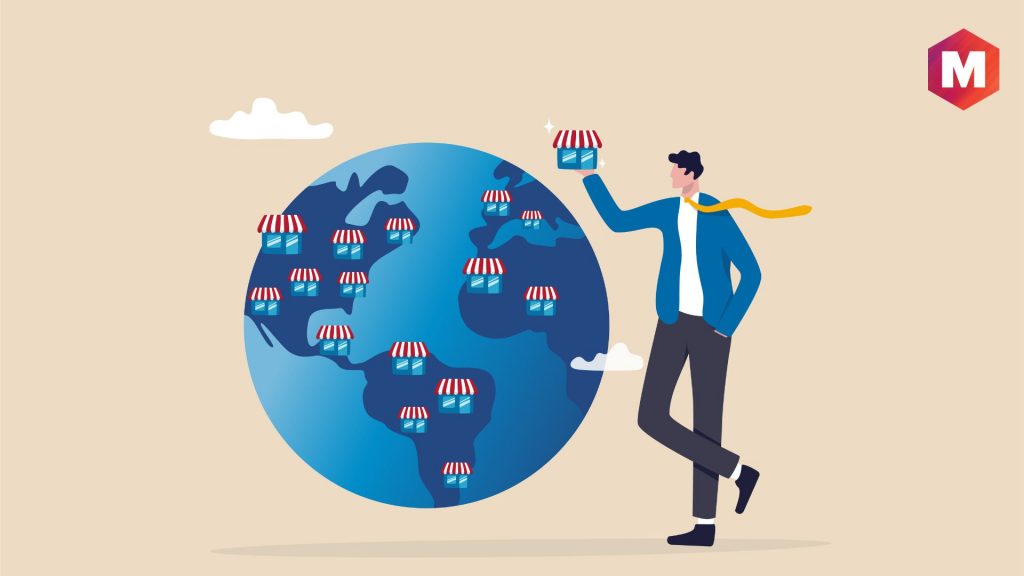 Global Marketing is where the entire world is a marketplace for the company. There is hardly any difference in products available globally since the products are exactly the same. On the contrary, International marketing is country-specific marketing, and their marketing strategies are designed to meet local markets only.
Apple products can be viewed for such marketing whereby they have uniform phones throughout the world while McDonald's customizes its menu options to fit local markets, Vodafone – with its country-specific plans is an example of International Marketing.
Advantages of Global Marketing
1) Global Reach
With the free availability of the internet, the reach of business has grown multiple-fold. Companies like Alibaba and Amazon which operate in China have managed to reach worldwide only with the help of the internet. Ease of reach helps in building a brand image for a wide array of customers.
2) Lower Costs
With a common messaging to be done across the globe, the marketing budget reduces significantly which helps to maintain profit margins.
3) Global Feedback
With uniform messaging throughout the world, the feedback received is equally important for companies and such type of marketing enables them to receive valuable feedback and adapt and change according to customer feedback.
4) Overcoming Time constraints
Unlike traditional marketing, where the print requires days and weeks to approve and then distribute to the end customer, in this case, the campaign reaches the customers within a few clicks reducing the time to implement. Faster implementation of marketing campaigns means faster results and ultimately faster profits.
Disadvantages of Global Marketing
1) Cultural barriers
This is a major hurdle in cross-country marketing. Not every culture is suitable for the products of the company. Crossing these cultural barriers can be cumbersome and costly for the company and it may have to adopt certain specific rules for specific countries. Managing them in a global campaign can be challenging. For example, McDonald's has customized its menu for Arabic countries without Pork while for India without beef. Burger King and KFC have followed a similar trend.
2) Limited Audience
Not everyone will be wanting the product and they may not be the suitable target audience. In those cases, the company can cater to only a limited percentage losing out on the other chunk of customers. For example, most of the business persons in the US may be seen taking a coffee to work – mostly Starbucks. While Starbucks works well over there, the same may not be the case in African countries where although there is a presence of Starbucks it has not been able to penetrate the usage limits like in the United States and other European countries.
3) Political and Legal Constraints
President Trump launched the campaign Make America Great Again due to which a lot of international companies suffered and some had to shift their manufacturing plants back in the US. In such cases, huge costs are to be borne by the companies.
4) Inventory management
Huge unused stocks may pile up with the company skyrocketing inventory costs. This may happen due to over or underestimation of projections or misjudging the locality or hurrying in launching without proper research.
Examples of successful global marketing strategies
Netflix – Netflix serves as a prime example of the power of embracing and honoring local languages, cultures, and connections. By investing in productions from many different countries for their streaming platform, they have crafted an extraordinarily successful network with awe-inspiring marketing for different markets.
Red Bull – Red Bull has achieved worldwide acclaim through global initiatives and events. Take, for example, The Red Bull Air Race. They host extreme sports events that have gained global recognition and cemented the company's place in the public consciousness across multiple continents.
Apple – Through its widespread marketing campaigns and global standardization, Apple has developed a standard that is acknowledged and accepted around the world. By continuously evolving to align with global markets, they have sustained its position as one of the most recognizable global companies.
What do you need to know about global market segmentation?
By segmenting your target market, you can hone in on specific customer characteristics and deliver tailored messaging and products that are more focused on a foreign market. Global market segmentation is the process of creating distinct groups within a larger population to strategize around to sell worldwide more effectively. Such a global campaign has four different types:
Behavioral segmentation – Segment your market based on the behaviors they have previously exhibited when interacting with your brand through behavioral market segmentation.
Demographic segmentation – When it comes to demographically segmenting your customer base, the variables you consider are largely dependent on if your business is B2B or B2C. Geographic segmentation: Segmenting your market audience based on their geographic location with Geographic Market Segmentation can be an effective tool when it comes to influencing purchase decisions.
Psychographic segmentation – Psychographic market segmentation is a powerful tool for brands to understand their target audience. By analyzing customers' personas, habits, values, and interests – companies can craft marketing plans more precisely than ever before.
Conclusion!
To summarize, grasping global marketing and applying it to your strategy is a must for every business that wants to expand its reach. It requires extensive preparation as well as proficiency in diverse cultures and regulations.
Additionally, maintain an open dialogue with international customers by utilizing the right tone of voice; this will help guarantee that your message resonates with them and make them feel appreciated.
Liked this post? Check out the complete series on Marketing