Lead Management can be best described as a customer acquisition pipeline that begins with the identification of potential customers and extends through closing sales. Every business needs an efficient lead management system to ensure successful customer acquisition. The process of lead management includes different stages that play a crucial role in finding the leads and converting them in your favor. Steps incorporated in the process of lead management include-
Attracting leads
Capturing leads
Enrichment and tracking of leads
Qualification of leads
Distribution of leads
Nurturing of leads
It is understood as the process that revolves around generating leads, tracking their inclinations, analyzing activities, and managing them to get converted for favorable actions. In today's time, lead management is essential for productively impacting the sales and marketing procedures that widen the reach of the business, increase the customer base, and boost revenues.
What is Lead Management?
Lead management is a complete set of strategies, techniques, and tools aimed at attracting potential customers, or "leads," evaluating their readiness to buy, and utilizing targeted methods to transform them into actual customers.
This process is integral to a company's sales and marketing efforts as it not only facilitates customer acquisition but also helps in maintaining a healthy relationship with the existing customer base. The efficiency of the lead management process can significantly influence a business's reach, customer retention, and revenue generation.
Any business, whether big or small has its soul in leads. Leads refer to the audience which has yet not purchased anything but are potential customers. These people show interest in your business when you start a new venture. They are among a handful of those leads who have faith in your investment. As the business grows, the team gets leads in an increasing number which becomes difficult for them to manage, and things start to get lost in an outright flood.
At this stage, lead management enters the picture. It focuses on managing potential customers to a point where they buy something. The process of leads management is a more included process than standard advertising and is most pertinent to online business stores that produce singular relationships with customers.
What Lead Management is Important for Online Business?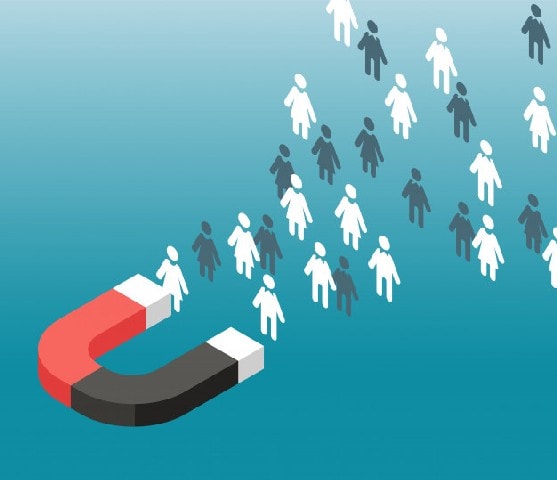 The creation of leads for the businesses is done with the help of different sources and channels, for instance, websites, emails, online ads, offline ads, cold pitches and events, and so forth. At the point when the process of lead generation comprises multiple methods and channels, it's inevitable to have a viable system to oversee leads. Leads Management serves this purpose for the businesses.
On the off chance that you are thinking that just having a spreadsheet or simple contact database will help you manage the lead generation and its management; you are not able to find out gauge the significance of the process.
Numerous businesses find it quite tricky in changing over leads to customers because they can't discern the hot leads from the cold leads because of their inefficiency in lead's management. This lets them miss out on some essential opportunities for converting a lead into a loyal customer.
So, all in all, with the help of an efficient lead management process, you will be able to oversee lead data along with score leads, keeping up correspondence and even nurturing the ladies ceaselessly to get them converted for favorable actions.
Providing customers with the data, so they must proceed through the channel is the essential target of the lead management strategy. At the point when various parts of a business advertising association are not synchronized adeptly, or the prospects in lead generation are not appropriately qualified then the chances that customers get the information that is of no use and the whole process that otherwise would have moved towards conversion will not be offering any productive outcome for your business.
In a time, when online presence is significant for businesses, online businesses must manage leads efficiently to reduce manual work and enhance the experience of a customer. Lead automation is one important strategy that should be part of your lead management system, as this will help in channelizing leads as per your favorable outcomes in an automated fashion.
Role of Lead Automation in Lead Management Strategy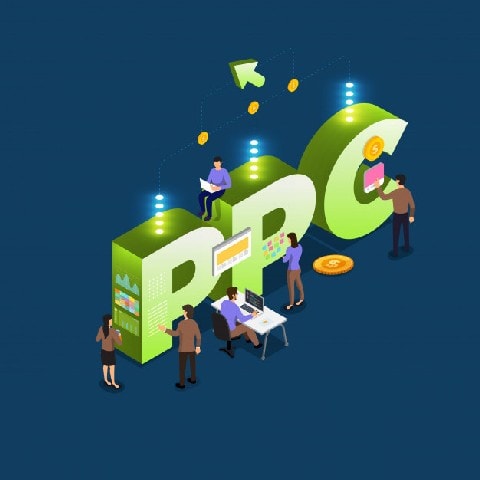 When you incorporate lead automation in your lead management strategy, you comprise different touchpoints through which a lead can enter your sales funnel.
It is the most critical factor of lead management for online businesses, as it will put your leads in the right places at the perfect time, so they get converted in an automated manner. Lead Automation helps you manage leads from different touchpoints of online businesses such as
PPC Campaigns
Landing Pages
Websites
Phone Calls
Social Media, etc
Lead Automation comprised under Lead Management will help you with
Collecting leads automatically
Pairing the correct leads with the best-suited salesperson
Paying heed upon prioritizing leads that are more likely to convert
Some of the best lead automation tools that will help you in the process of lead management are Zoho, Drumup, GetResponse, InfusionSoft, Socedo, and so on.
What are the 9 Stages of Lead Management?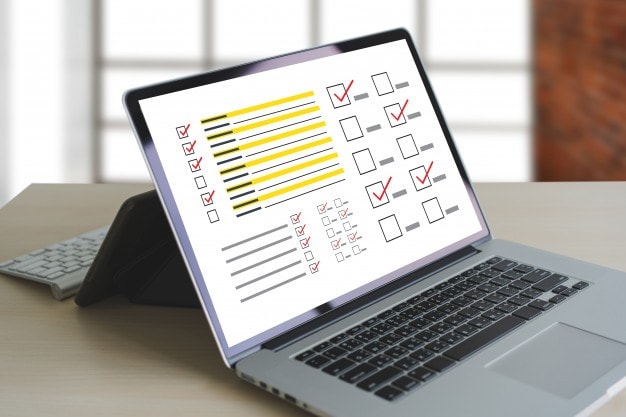 1. Generation of Leads
This is the very first step of the lead's management process. In this, businesses use advertising and other strategies that can help them in procuring leads.
For making any business model successful, the businesses must meet their target audiences in a conversion-oriented manner.
Generation of leads is done through multiple means that incorporate online as well as offline mediums such as webinars, trade shows, PPC ads, inbound marketing, email marketing, and so forth.
Lead automation comes into play here, as it lets the leads automatically fall into the sales funnel from the subscription forms, chats, etc.
2. Inquiry performed by Leads
The administration process of the lead management system begins when customers respond to your lead generation efforts.
By responding, your leads will offer some sort of signaling that they are interested in the products or services that you are offering to them.
As a general rule, you will reach this step when one of your prospects clicks upon your links, or perform a Google search for the keywords you are targeting in your online campaigns or browsing through your or your competitors' site.
So, in this step, you are supposed to find out those prospects that are looking forward to someone like you to help them in ending their quest. Your leads management needs to be proficient enough to gauge such customers that are making inquiries related to your brand.
3. Identification of Leads
The following piece of the leads management process is finding out who your ideal customer can be from the people who are making inquiries related to your products and services.
Different analytics tools help businesses in performing such tasks. Some of this sort of analytical data is accessible through Google Analytics sorts of tools.
You can find out other relevant information by getting the customer to send it to you by using different online or offline means that you had to incorporate into your lead-management system to get the information of your leads.
4. Filtering of Leads
When you have found out the identities of your leads, and you are clear about who amongst the leads can be your customers, you should filter your leads to find out the ideal leads that will for sure move forward in your sales funnel.
This step of managing leads will help you in finding out if the signs and details that you have received in earlier stages are right and in your favor or not.
5. Grading of the Leads
Once you find out the particular personality of your leads, you need to do their screening based on the value they are going to offer to you.
As per their chances of being converted for your products and services, you should perform their grading, so you or your team know about the leads that should be given the top priorities in the process.
We all know that leads are finally going to get converted into customers to boost your sales and increase your revenues, so you need to know about the leads that should be given priority and targeted almost immediately.
Being aware of the specific inclinations of the leads also plays an essential role in helping businesses in running more customized campaigns that have more chances of converting the leads.
6. Distribution of Leads
Now, when you have qualified leads, then those leaders must be distributed to the responsible members such as marketing and sales teams.
You are also supposed to distribute leads with your team together with specific instructions and data associated with particular details of the leads.
When all said is and done, leads that comprise the highest chances of being converted should be given to the sales personnel who are handy in incorporating strategies that can turn such leads with absolute accuracy and effectiveness.
7. Contacting the Leads
Now, in this step, the salesperson will genuinely get in touch with the most qualified leads to convert them into customers.
The whole processes of contacting leads need to channel in a manner that encourages the leads to give some favorable responses from them.
Contacting leads should be based upon the behavioral traits of leads towards your efforts.
8. Nurturing the Leads
In this lead nurturing process, you are supposed to convince those leads who have inclinations towards your products and services how you will add more value to their lives.
The leads that give favorable responses to the sales contact team should be targeted through the lead nurturing process.
In the lead nurturing, lead automation tools along with manual follow-ups, both play a significant role in convincing the leads to opt for your products and services.
Leads that are not interested at the moment, or having no budget at the moment, or want to consult with the team before making their purchase are destined to go through your lead nurturing step.
9. Converting the Leads
At long last, the last step of managing the leads process ensures the leads make a purchase.
You need to provide a convenient and user-friendly interface that can alleviate the process of purchasing your leads.
After completing this process, your leads will get converted into your customers, and hence their journey from being potential customers to customers will get completed. Now, you need to incorporate strategies that can transform your customers into loyal customers.
Benefits of Lead Management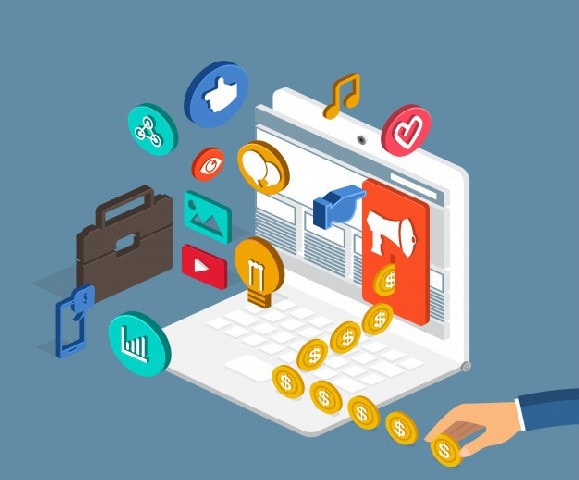 With its help, you will get an effective technique that will adeptly categorize and keep leads safe in a conversion-oriented manner. You can sort out leads in different ways such as demographics, locations, inclinations, engagements, browsing, and so on.
Without the right kind of strategy, it would be impossible for you to find out the leads, distribute them to the sales team and convince them to opt for your products and services.
In today's time, consumers want an immediate response, and management of lead ensures this for you. By using it, you will be able to automate your responses just when a leader wants to interact with you. In the different steps of leads management, I mentioned how you could automate your reactions as per the inquiries of your leads.
For businesses that deal with vast sales territories, lead management software offers them a sorted-out progression of leads for the sales funnel. It helps in advancing the sales staff by distributing leads to the right salespeople for optimizing conversions.
Best Practices for Lead Management
As you delve further into the realm of managing leads, it's essential to understand the tools and strategies that drive successful lead management operations. Incorporating customer relationship management and using tools can significantly streamline your process of managing leads.
Prioritizing lead scoring in your sales process can help determine the potential value of each lead, ensuring your effort is directed efficiently. Let's dive into some of the best practices for managing leads:
1. Utilize Software: Software designed for managing leads can automate and streamline the process, freeing up valuable time for your sales team. This software can also help keep track of leads, ensuring none are lost or overlooked.
2. Implement Customer Relationship Management (CRM): CRM systems can help manage and analyze customer interactions throughout the customer lifecycle. A robust CRM system can improve customer service relations and drive sales growth.
3. Incorporate Lead Scoring: Lead scoring helps prioritize leads by assigning a numerical value to each lead based on specific criteria. This method helps the sales team focus on leads with the highest potential of becoming a customer.
4. Leverage Lead Management Tools: Besides software, various tools can aid in the management of leads, such as analytics tools for tracking lead behavior or communication tools for maintaining regular contact with leads.
5. Optimize the Sales Process: Use data and feedback to continuously refine your sales process. Identify bottlenecks, enhance communication, and make sure your team is focused on the most promising leads.
6. Establish Quality Assurance: Make sure your team is following processes and taking appropriate actions with each lead. Monitor customer feedback to ensure quality assurance.
7. Measure Performance: Track key metrics like conversion rates, customer retention, and sales numbers to determine the success of your lead's management strategy. This data can help you identify areas for improvement and adjust your process as needed.
Tips to Choose a Lead Management System
1. Understand Your Needs: Before selecting a management system for leads, evaluate your business needs to understand what features and functionalities are essential. Consider the size of your team and the type of leads you manage.
2. Analyze Platforms: Research different systems to find the one that best fits your requirements. Consider the user interface, pricing models, customer support, integrations, and other factors.
3. Test the System: Once you have narrowed down your choices, test out each system to determine which one will give you the most value. Consider user experience, scalability, and customer reviews.
4. Get Buy-In From Your Team: When selecting a leads management system, involve your team in the decision process and make sure that everyone is on board. This will ensure that everyone is comfortable with the platform and can make the most of it.
Some of the best software that you should use in 2023 are-
Best Lead Management Software in 2023
For effective lead management, it is important to choose the right software for your business. Here are some of the best options for you:
CRMs like Zoho CRM, EngageBay, and Vtiger are industry standards for managing leads.
Sales automation tools like Autoklose, Close.io, and Pipedrive make it easy to engage with customers and accelerate sales cycles.
Marketing automation platforms like ActiveCampaign, HubSpot, and Marketo can help create personalized campaigns to nurture leads through the funnel.
Analytics tools like Tableau, Mode, and Domo let you analyze customer data to understand buying patterns and streamline lead management.
Drip email apps like Flodesk, VoIP software like Dialpad, and Meeting schedulers like Calendly
Conclusion!
With Lead Management, a business becomes capable of finding leads, deciding their positions in the sales funnel, and convincing them to purchase from you.
So, incorporating the management strategies in your business management plan will empower your business to widen its reach by penetrating the most profitable customer bases that are ready to get converted into loyal customers.
Liked this post? Check out the complete series on Marketing