Trade shows are events where businesses from different industries meet to showcase their products and services, network with potential customers and partners, collect customer feedback, and gain insights into the latest industry developments. They offer the perfect platform for companies to connect with existing and potential customers in an interactive setting.
In 2023, numerous significant global trade shows and exhibitions are happening, and the concept of trade show marketing is continually evolving. Companies opt for various methods to promote their product and to reach their audience. In the present era, with the increase in competition and the increase in the thousands of available options for a single product.
It becomes necessary for both big and small companies to adopt various marketing methods to promote their business. There are various marketing methods such as traditional marketing by advertising on television and newspaper, social media marketing, etc. out of these marketing methods; one famous marketing method is trade show marketing. The trade show marketing method is one of the best methods to reach customers and to showcase your products and services by demonstrating them.
What is a trade show?
A trade show is a kind of exhibition where different companies from the same industry display and demonstrate their new products and services. These are organized for the members of companies, professionals related to that particular field, and press people. Usually, the general public is not allowed to enter the trade show.
Organized in convention centers of cities or hotels, etc. depending on the size of the trade show, usually last for several days and is organized on an annual basis. The main purpose of organizing a trade show is to connect a manufacturer with the intermediates such as wholesalers, retailers, etc. Sometimes trade shows are also an opportunity to connect with the end-users of the product. Trade shows are also referred to as trade fairs, trade exhibitions, or trade expositions.
Trade Shows, Exhibitions, & Business Events Trends in 2023
As per the data shared by EventsEye (one of the most popular web sources dedicated to key exhibitions & trade shows Worldwide), from May 2023 to May 2025, more than 11,000 trade shows are supposed to take place in more than 130 countries.


It is forecasted that over the next two years, countries like Japan, the United States, France, and Germany are expected to see a surge in trade exhibitions and major trade shows. Additionally, virtual business events (sales pitches, seminars & webinars) have been on an upward trend as companies explore cost-effective methods of participating in international and domestic events.
List of Upcoming Trade Shows in 2023


You can find the list of upcoming Trade Shows, Exhibitions, Conferences & Business Events Worldwide on EventsEye sorts of portals. They provide information about various events including start date, end date, venue, and contact details.
How to Participate in a Trade Show?
Trade shows are organized by the trade association of a particular industry every year. Different industries have different associations which organize these trade shows for an industry. There can be more than one trade show association of an industry that organize trade shows all around the world.
The information about the upcoming trade shows can be found in magazines or newsletters of that particular industry, which are available at newspaper stands or public libraries. Otherwise, you can go through the Tradeshow Week data book to get information about these trade shows, or the same information can be found on the relevant websites online.
When it comes to trade show participation, it is important to know about these well in advance if you want to participate in them. These trade shows are planned at least a year before the actual commencement, and you can reserve your seat in advance to get to the central place. You are required to pay a certain fee to get a booth at a trade show.
The price you pay for the booth will also depend on the location of the booth. A central location can be far more expensive than a corner location as there will be a high number of visitors can be expected in a centrally located booth.
In addition to this, you will be provided with information about the theme of the trade show so that you can make preparations accordingly. If you have reserved a booth seat well in advance in a trade show, then you can start promoting it to your potential customers through an email campaign or advertising.
Examples of Trade Shows By Industry
There are different trade shows organized depending on the industry. Thousands of companies participate in these trade shows every year, and these trade shows get several visitors in even larger numbers.
If you want to book a booth space or market your brand in a cool way, then the following information will be quite helpful for you.
#1. Education trade shows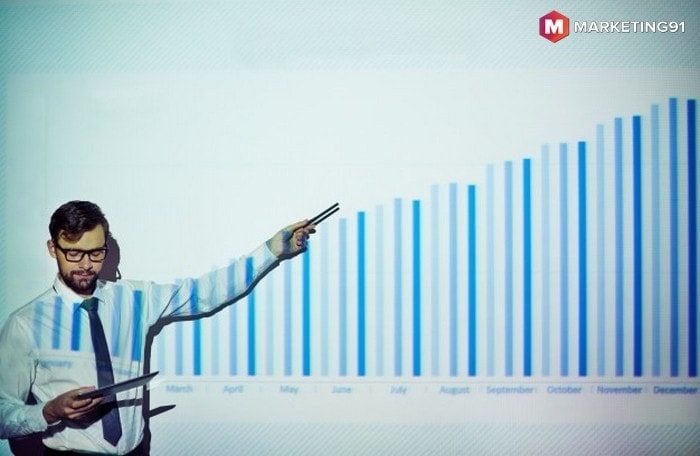 The education field is growing at a fast pace, and professionals need to update themselves with the changes in the field to keep up with the pace of the field. In this section, you will learn about a few popular education trade shows.
#1. SXSWedu Expo
SXSWedu Expo is one of the most popular education conferences. A great number of exhibitors participate in this trade show and is attended by a great number of people who wants to learn and network with the right people.
#2. Learning
After the SXSWedu Expo, another popular education conference is Learning where exhibitors share knowledge about the various educational technologies and teaching strategies. In the learning trade show conference, there are more than 200 sessions scheduled every year.
#3. Summit
In the Summit trade show more than 1000 exhibitors participate and share knowledge about the technology and methods to improve the schools and colleges to make learning better.
#2. Food and Restaurant Trade shows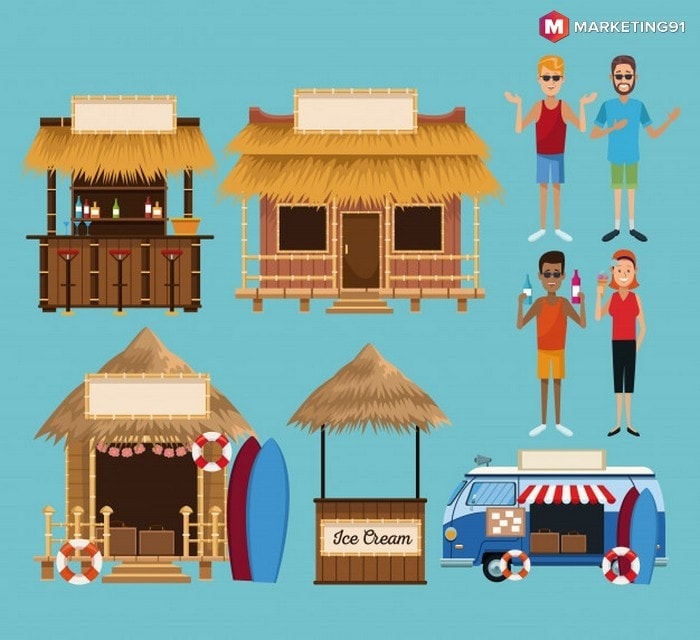 If you are foody, then you would never want to miss these trade shows at any cost. These trade shows are the best opportunity not only to try new food but also to showcase your new food items and skills.
#1. National Restaurant Association
National Restaurant Association is one of the biggest food trade shows in the food industry. It attracts exhibitors from more than 100 countries and more than 45,000 food lovers.
The restaurants can showcase their food, services, and innovative food dishes in the trade show, and attendees can learn about these food items and can taste and smell and get an insight into the food offered.
#2. IFT Food Expo
IFT food expo is another international food trade show which brings together hundreds of restaurants to exhibit their foods in a trade show. Experts also hold workshops, and people who want o learn about the latest trends in the food industry can attend these workshops.
In addition to this, they also share information and innovative ideas about food and food industry with one another.
#3. Agriculture Trade Shows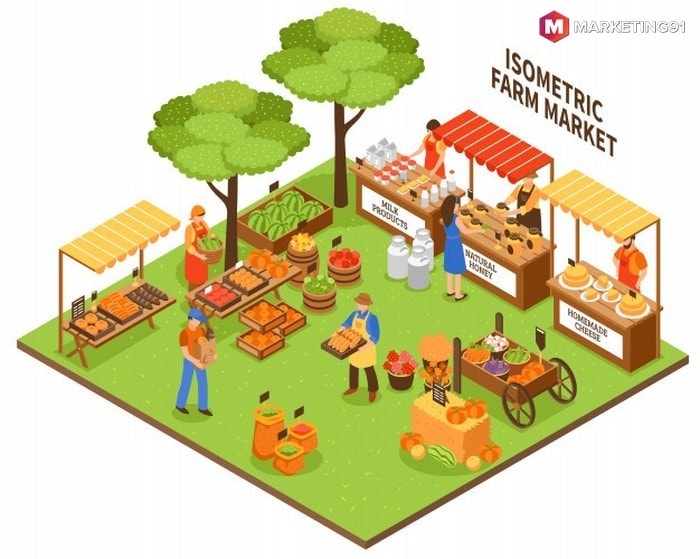 Another field where people participate in a large number and is growing at a fast pace is agriculture. There are many agricultural trade shows held all around the world and participated in a great number of agriculture enthusiasts.
#1. Farmfest
The Farmfest trade shows are one of the largest agriculture trade shows in the United States of America. A great number of agriculture machine manufacturers, agriculture service providers, and buyers participate in this trade show.
There are various seminars and workshops organized to teach about the latest innovation in the industry.
#2. World Ag Expo
It is impossible that an agriculture enthusiast has not heard about this agriculture Expo. More than 1600 exhibitioners participate in this expo and showcase new agriculture equipment, agriculture technologies, chemicals, etc.
One best things about this trade show is that farmers can learn about new agriculture technology and new agriculture techniques by attending seminars and workshops free of cost.
These are a few examples of popular trade shows in a few fields. Different associations organize different trade shows to share knowledge and network with people related to that particular field. You can learn about upcoming trade shows by searching for them online.
You can enhance your business by learning about the new advancement in the field.
Advantages of Participating in a Trade Show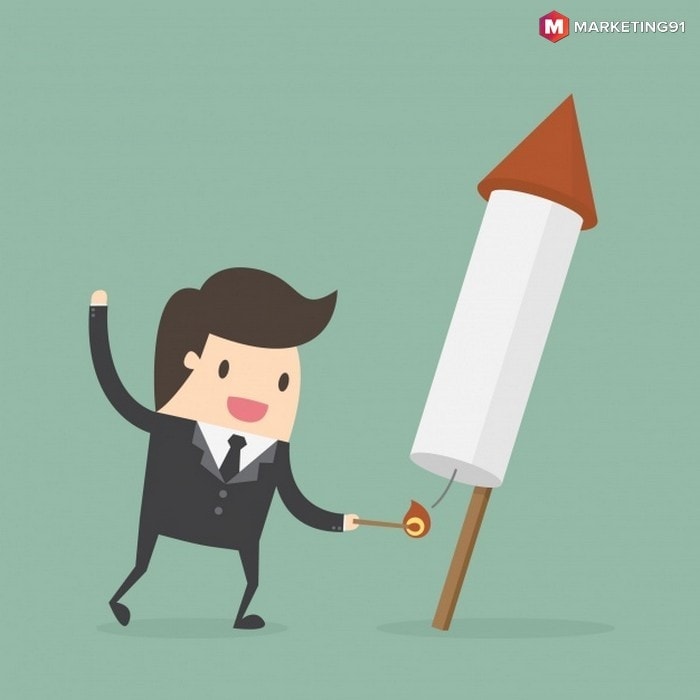 #1. A great place to launch a new product
Trade shows attract professionals and people who are genuinely interested in the products and services. Therefore, it can be used as a great opportunity to launch a new product. For example, Las vegas convention center is a great venue to introduce new products and services.
As it immediately gives a boost to the sales of the product and you can also make more and more people aware about the features and quality of products by providing them a demonstration. You can arrange a grand launch of a new product, cost-effectively.
#2. Networking with like-minded people
Different companies from the same industry and people who have a genuine interest in the field get together at a trade show. Therefore, at a trade show, people can interact with people who have similar interests and can also learn about new methods and techniques to improve their business style. Trade shows open up a world of opportunities to meet and connect with foreign buyers and sales representatives, expanding your business reach to an international level.
#3. Meet your potential buyers in person
You don't meet your potential customers when you market your products and services through other marketing methods, but through trade show marketing you get the chance to meet potential customers in person and to share knowledge with them and to make an ever-lasting impression on them by providing them first-class services.
#4. A Method of Advertising
Most trade shows are a great method of advertising. In a trade show, you set up a booth with your company's name and display the products and provide a demonstration of the products.
These techniques put an impression on the minds of people who visits your booth and hence makes it an effective advertising platform. In addition to this, giveaways, and the distribution of food items are also excellent methods of advertising.
#5. Direct Sales Opportunities
Trade shows attract people who have a keen interest in the field and want to gather knowledge and products to improve their businesses.
If they like your services and products and also get them at discount prices, then they will not think twice before making a purchase.
Therefore, trade shows provide opportunities to make direct sales.
#6. Build your marketing list
At a trade show, you meet a potential customer who at the moment, doesn't make a purchase but has shown a keen interest in the products offered by your company. You can make a list of all the visitors at your booth and contact them later to convert them into buying your products by offering them lucrative prices.
#7. Learn about competitors
In trade shows, companies of an industry participate and showcase their products and services. Therefore, tradeshows are a great place to learn about the strategies of your competitors and plan your strategies accordingly to give them competition in the future.
Disadvantages of Trade Shows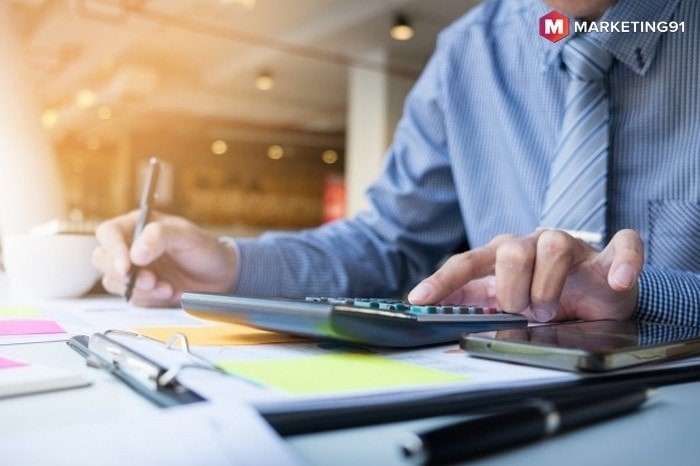 #1. Expensive
Getting a booth space at a trade show is very expensive. You will have to pay a huge amount of fee to get to a central location. In addition to this, preparing marketing material, decorating stalls, and providing giveaway gifts to visitors also cost a lot.
Overall, participating in a trade show is an expensive affair.
#2. NO guaranteed Return on Investment
No one can ever predict whether participation in a trade show will be a hit or not. If you fail to grab the attention of potential customers, then all your efforts and investment will be of no use.
#3. Competition
There is a great probability that your competitors will also be present at the trade show, which increases the possibility that they might learn about your strategies and can use them against you in the future.
How to Get More of a Trade Show
Prioritize Pre-Show Marketing: Notify your target audience about your presence at the trade show in advance.
Attendee Engagement: Use interactive displays and live demonstrations to attract visitors.
Train Your Booth Staff: Ensure they are knowledgeable, friendly, and engaging.
Effective Follow-Up: Connect with potential leads promptly after the event.
Measure ROI: Track sales and leads against expenditures to assess success.
Liked this post? Check out the complete series on Marketing