Definition
Trade fair is an event in which firms belonging to the same industry present their products and services in a defined setting to prospective clients, end-users, retailers, wholesalers, and distributors. Some trade fairs have a massive audience as they can attract visitors and participants from every nook and corner of the world.
Meaning of Trade Fair
Trade fair is a massive stage that provides widespread exposure and interactions. It is one of the most popular means of promotion and gaining recognition as participants can meet customers and industry partners, examine opportunities and market trends, study the activities of their competitors and showcase their latest services and products to one and all.
Some trade fairs are open to the general public, whereas others are open only to the company representatives and media personnel.  Some of them are hybrid and allows some days for public viewing and some for corporate members.
Trade fair is commonly also known as
Trade show
Expo
Trade exhibition
Importance of Trade Fair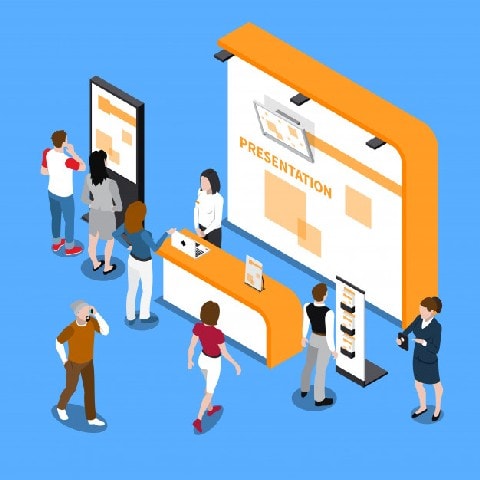 The importance of trade fair is as follows-
Helps to launch new products or services – The importance of a trade fair is that it is generally used by organizations as a ground to launch new products and services and do initial testing about them. Video presentations, product demonstrations, free trials, and free samples are some of the best ways to lure in potential customers and gain a consensus about the brand and its offerings
Helps to create lasting impressions – A trade fair offers numerous options of interaction with potential clients, customers, and even rival companies. A well-designed booth is one of the best ways to promote the brand image and encourage others to view the products and services. When companies offer an enhanced booth experience by drawing the attention of its target, it leaves a long-lasting impression on their mindset. This promotional activity captures and increases potential client engagement so that they can become actual clients of the company
It is a place for personal interaction – Personal or face-to-face interaction can influence the other party very quickly. Trade fair provides this opportunity to the companies who have their stall or booth in it as they can engage with potential customers and make them understand the value of the goods and services on display. The presentation and subsequent conversation matter a great deal as this is the time when the potential customer tilts in your favor and becomes a client of your company. The personal interaction helps in closing the deal with a minimum of fuss
Lead generation potential – Most of the trade fairs are very popular and have been able to account for a massive attendance. Remember, every one of the people in attendance is a potential lead waiting to become a regular client. Trade fair is one of the best places to make and develop contacts, give business cards, make a presentation and get a viable opportunity to impress others. Make sure to follow up by contacting them when the event is still fresh in their minds.
Direct sales opportunities – A trade fair is a specific industry-related market, and the people who visit them are most probably on the look-out for relevant or related products and services. It gives a company the chance to gain direct exposure for its products and services in front of its target audience. Be ready with your statement so that you can create a favorable impression. The personal meeting is the best way to create opportunities for direct sales and make sure that you are not going to let it go to waste
Cost-effective networking – Renting a booth for a trade fair, traveling to and fro with a team, designing your box and paying for meals might look like unnecessary and additional expenses at the onset for a single event. Still, if you look at it from another angle, it surely is an investment in the future. The business that a company receives after the trade fair is generally far huge than the investment and this fact is the reason why organizations love taking part in it. It is cost-effective networking that can lure in potential customers and make them your loyal ones
Levels the marketing field – Trade fair is one of the most popular platforms for organizations belonging to the same industry. You will find all sorts of business entities participating in it from locally-owned entities to companies at national and international levels. One of the most exciting things about a trade fair is that it gives ample opportunities to every company so that they can explain their viewpoint to potential clients irrespective of the size of their company. Trade fair levels the playing field, and this is one of the reasons why it is considered so important in industry circles.
Functions of Trade Fair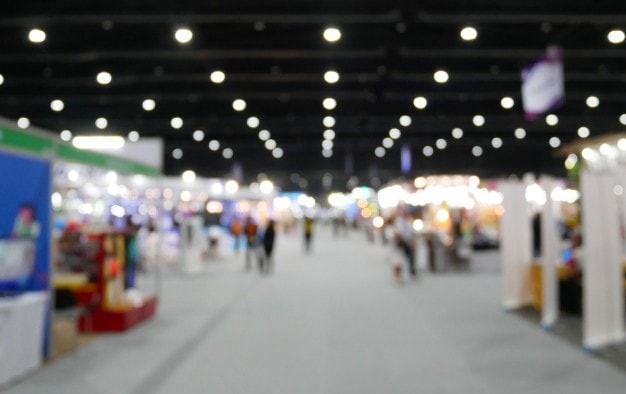 Trade fair revolves around demonstration, discussions, and presentation in the booths to conduct the following functions
Trade marketing
Business-to-business sales
Competitive intelligence
Customer marketing
Brand visibility
Media relations
Industry marketing
Advantages of Trade Fair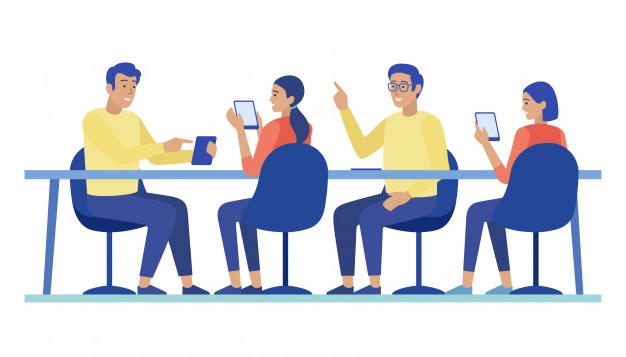 The advantages of the trade fair are as follows-
One of the advantages of participating in a trade fair is that it gives the company a chance to sell their products and services directly to the customer
It provides personal contact so that the company representative can interact with potential clients directly without any middlemen or interference from others
Trade fair is considered a cost-effective promotional strategy by the organizations because the initial cost of renting a booth and related expenses is very less if you compare it with the amounts the company spends as part of their promotional or marketing strategies.
Trade fair helps to zero in on your target market, identify the target audiences and target them so that they ultimately become customers of the organization. Even if the fair is for a day or a few days, it leaves a long-lasting impact on the mindset of the customers
Trade fair is a perfect place to launch new products and services. Several representatives of different companies visit these places to view and learn about new brands, new products and of course, unique solutions that have been recently launched.
Trade fair is beneficial as it provides more personal time with the client. It is a perfect place to engage in real-time interaction and conversation with your target audience
Trade fair is a platform for personal interaction, and this direct communication helps to build a one-on-one relationship that can prove beneficial in the long-run. If the connection proves fruitful, it can help in establishing a widespread client base that belongs to different parts of the country and sometimes even offers global exposure
Strong and deeper connections with potential clients can open several other channels. The new leads provide ample opportunity to tap the unchartered market that had been a distant horizon until now
Trade fair is considered a hunting ground that helps to identify potential clients
It aids in the networking process because you meet with numerous people who become impressed with the offerings. This results in profitable alliances for the company
Trade fair allows small business entities opportunities to make contacts and establish a market base of their own. They can reach out to several clients at once that in the typical setting would have been impossible for them.
Trade fair offers an opportunity to hand out pamphlets and brochures, explain about their products and services, provide promotional samples and increase product and service awareness in the consumer market
Trade fair gives organizations ample opportunity to scope out the products and services of their competitors and use the acquired knowledge for further gain
Trade fair is open to a broad audience of varied interest, and it gives the company a chance to promote to a more extensive and diversified group who might not have been aware or knowledgeable about its products and services
Organizations consider trade fair a good ground for testing out new products and services and garnering general opinion about the offerings
Trade fair is one of the best platforms to create brand visibility, loyalty, and credibility in the market. It results in higher sales and more significant revenues for the organization
Disadvantages of Trade Fair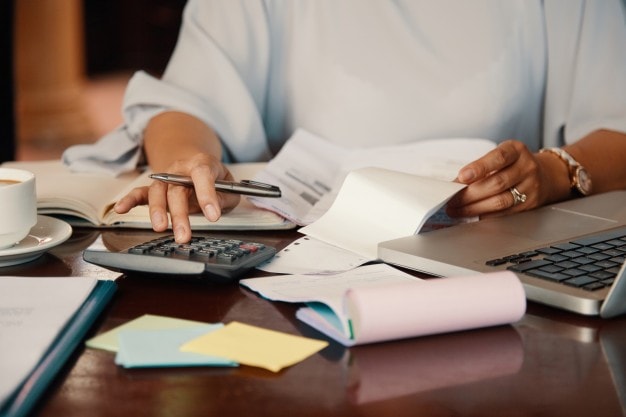 There are several expenses involved in the trade fair that are not possible for new companies to mete out at their initial stages. It is not only about the booth and design of the booth along with traveling, lodging and food expenses. It is also about time and effort that is involved before; during and after the trade fair long comes to an end.
Another disadvantage of a trade fair is that one organization is judged against another because both are placed at the adjacent corners, and it is easy to make comparisons of their products and services
Sometimes things get out of your control, and even if you have done everything right, it is not possible to make a mark of your own. Companies should be prepared to face any eventuality
Participating in the trade fair is a lot of work, and it often proves hectic and stressful
With so many tasks and responsibilities involved with the trade fair, it looks overwhelming for most companies especially first-timers
Excessive frequency of trade fairs makes it difficult for companies to chose which one they should attend and which ones to ignore. Sometimes the ones that are ignored have the best footfall and thus proves disastrous for the company
Selecting the perfect trade fair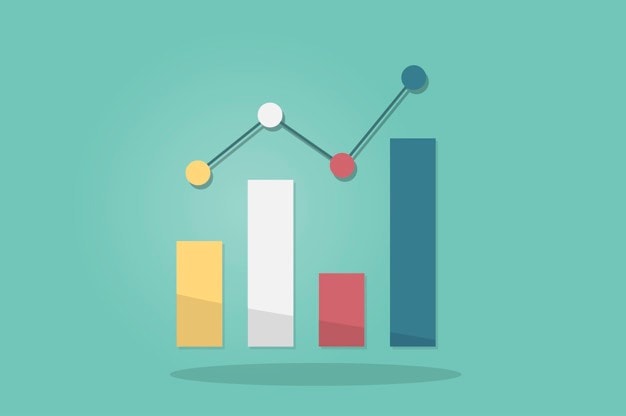 Choosing the right trade fair is crucial because it is not feasible to spend a vast amount of money on the trade fair if you do not have a fair chance of getting a significant return on your investment. Go through the following steps to select the trade fair that is appropriate for your organization
Get the statistics – Request for detailed information and statistics about the past events from the organizer. This will give you a fair idea about the footfall, the companies that had participated previously and whether there is a pattern that demonstrates success or not
Identify target audience- Make sure that you have identified your target audience and planned accordingly. The trade fair that you become a part of must have high visibility and audience that is interested in your product and services
Scout potential shows – Scout various trade fairs to get a feel about them and gauging the quality of attendees
Weigh the value of exhibiting – Selecting the perfect trade fair is as important as considering whether the event will be able to provide the necessary value to your business. Will you be able to handle the additional expenses that are an integral part of such fair without incurring any undue difficulties is an important question that needs to be addressed beforehand
Preparing for a Trade Fair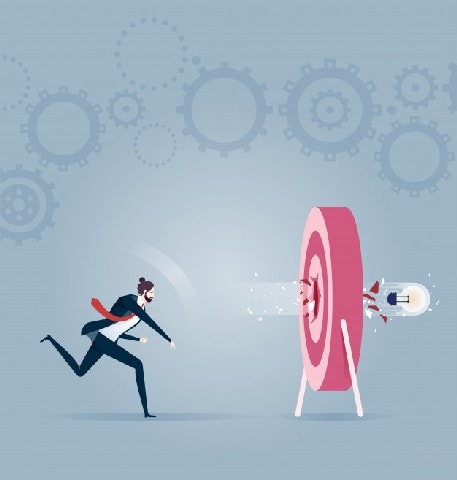 Once an organization has selected a trade fair, it is the time to make preparations for its attendance and that it proves a profitable venture.
Set measurable goals – Take a positive approach and treat it as an opportunity for garnering sales and boosting brand visibility. Setting measurable goals will garner enthusiasm about the proceedings without thinking about the related expenses
Set specific goals – You are aware of the purpose of your participation in the trade fair. Keep your eyes on the target and make suitable moves towards it
Publicize the event and your involvement – Take help of personal invitation via telephone, SMS, email, WhatsApp and trade journal to publicize your participation and invite people to the trade fair
Direct the attendees – Take help of staff and other members to direct the attendees to your booth if you are interested in making it a success
Liked this post? Check out the complete series on Marketing