Trade promotions are a key driver in the exciting world of sales and marketing. They're like the secret sauce that can spice up a brand's journey, making it more enticing to consumers and boosting the bottom line. Let's delve into how this mechanism works its magic!
One of the most common ways to push a product to a customer is through sales promotions and using the various types of sales promotions. However, if the product is being sold through a channel of dealers and retailers, then the company needs to empower this channel. Companies can use Trade promotions so that the distribution channel itself tries to push the product to the end customer.
What are Trade Promotions?
Trade promotions are incentives or special offers made to a retailer or distributor to increase their sales of a product. These trade sales promotions can come in the form of discounts, free products, price protection, and other forms of compensation. Companies use these as an effective tool for getting more movement in terms of volume for a particular brand, product, or service.
Offering various incentives to your distribution channel in the form of discounts, arranging exhibitions, offering demonstrators, or other such methods is known as trade promotions. In essence, you are motivating your channel dealers to promote your products over that of the competition. In such cases, the channel dealer is the face of the company for the customer. Trade promotions ensure that channel dealers give an excellent experience to the customer.
This "Channel" we are talking of is the distribution network that exists in a company. Typically, product companies involve a C&F agent who carries the inventory in bulk and distributes it forward to local distributors. These distributors then sell to retailers who in turn sell it to customers. Companies can decide their trade promotions on the basis of Distribution strategies.
In such a scenario, the contact with the end customer is that of the distributor or the retailer and the company is not even in the picture. At such times, motivating the channel dealer to sell YOUR products instead of someone else's is of utmost importance.
8 Types of Trade Promotions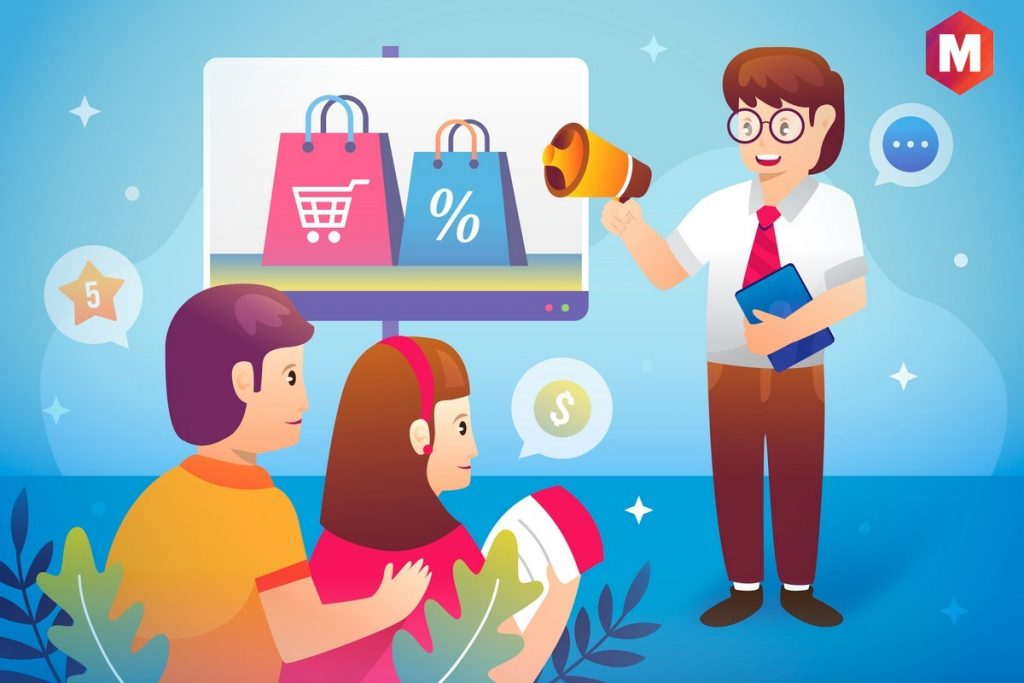 Here are 8 Types of Trade promotions that can be run by a company –
1) Discounts / Increased margin of sale
The number 1 type of trade promotion run by any company is offering discounts or increasing the margin offered to the channel dealer. This is especially useful for small business owners who do not have the time or the manpower to run company-operated trade promotions at the dealer end.
By this method, the dealer himself is motivated to run ideas so that he can promote the product in his locality. Each locality and region is different. Hence, by using this method, each dealer will run a different style of trade promotion to achieve his targets. There can be criteria attached to this type of trade promotion. It can be offered if the dealer does 150% of his targets. Or even if he achieves 100%.
The problem with this type of trade promotion is that there is no guarantee of the effort that the retailer or dealer has put into selling your product.
Scenario 1: If after announcing this incentive, the dealer actively promoted your product but was unable to achieve the target, then he will be demotivated in selling your products because he might think the product does not sell.
Scenario 2: Alternatively, another dealer could have achieved the target easily, and he immediately stopped pushing your products as soon as the targets were achieved. Thus, tracking the actual implementation on ground levels is difficult.
2) Incentives to Sales staff / Gifting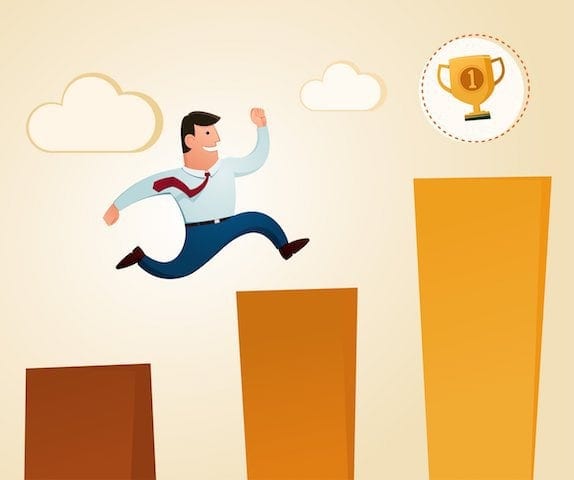 Another excellent type of trade promotion is to give incentives to sales staff. Ultimately, the sales staff is the one who is going to be in touch with the customer. The sales staff also get very happy whenever monetary awards are announced and the aggressive ones will go all out to achieve the targets.
Care should be taken that the figures are properly tracked at all times and there is no unfair treatment given to a particular sales staff which can demotivate him in the long term. The objective of trade promotions is clearly to motivate your sales dealer and their staff to sell the product better. However, unethical means should not be used to achieve sales targets.
It is up to the company to decide whether the incentive should be a type of monetary reward or it should be a gift given to executives. Gifts have a unique value and they are more like a recognition and respect for the sales executive. However, the monetary value might be more of a reward for him because he might need the money or might buy whatever he wishes from that money. It can also be left up to each executive whether he wants a monetary reward or wants to choose gifts.
3) Coupons/Rebates
Coupons are always attractive to end customers because they ensure a guaranteed discount at the retailer or the dealers' outlet. This is also a method to drive traffic to the retailer's store and can be especially used when the retail outlet is brand new or when it is losing out to a competition.
Coupons are a type of sales promotion in itself. However, it can be used at the trade promotions level and the dealer can run Scratch cards or other such coupon-based promotions so that customers get "Assured gifts". when the company backs the dealer in running such coupon or rebate-based promotions, then the dealer is extra motivated to sell your items. At the same time, this ensures the liquidation of stock and refilling at the dealer end.
4) Dealer competition
A fantastic way to motivate your dealers to perform better is to keep dealer competition. These dealer competitions can be short-term or long-term. Short-term ones can actually be regional, for example, the best sales dealer in territory X gets a free print ad in a newspaper from the company or he gets free incentives for all his salespeople.
Another, long-term format of dealer competition is to keep awards every year or to have dealer leagues within the company. An example would be a Platinum league of dealers who get an additional 2% discount on all products they sell. The gold league gets a 1% discount, and so on and so forth.
What this does is, it motivates the dealers in 2 ways. a) to get the additional discount being offered to league members. b) To gain respect in the company. Thus, Dealer competitions can be an excellent type of trade promotion if used judiciously.
You can also Free holidays in the form of conferences or product launches to a group of dealers who have outperformed in sales and revenue generation.
5) Exhibitions / Trade shows
In one of the companies I worked for, we used to have regional meetings between the distributors and dealers. These meetings were used to showcase all the products we had in our company. And we used to keep lunch for all the retailers who report to distributors. During such sessions, we came across many questions about products. Some questions were very positive feedback where the product could be improved. Other questions were immediately answered and led to further learning for the dealers.
Just like the above meeting between distributors and retailers, similar trade promotion techniques can be used by arranging trade shows and exhibitions where the dealers get to meet their top customers and answer the queries of these top customers. At the same time, such exhibitions also help in acquiring new channel members as well.
6) Co-operative advertising
If you look at newspaper ads done by some popular consumer durable companies like LG, Sony, and others, you will see that they always highlight regional dealers in their ads. Companies like Apple, which are selective in their dealer selection and have premium outlets only, directly sponsor their channel dealers to give ads in newspapers.
The co-operative advertising actually helps the awareness of the channel dealer in that region. This in turn helps the overall sales of the products and the brand. Co-operative advertising should be done when the dealer has launched or prior to seasonal sales. This increases the recall of the brand in the mind of the consumers.
7) Providing demonstrators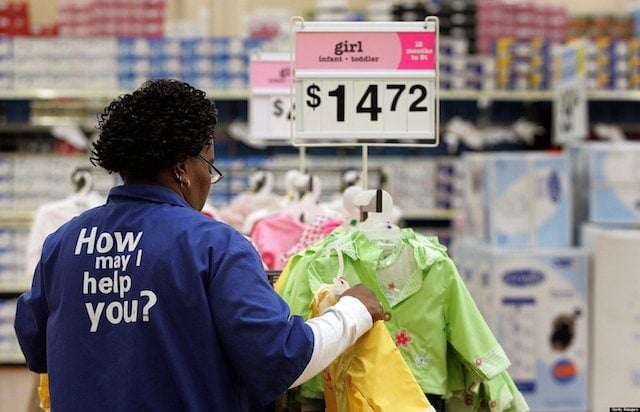 When a customer enters a multi-brand showroom, then he himself is confused with regard to which brand to purchase. At such times, in-shop demonstrators, who are sponsored by the company can help a lot in convincing the customer and converting them. These in-shop demonstrators are trained to have complete knowledge of the product at their fingertips.
Naturally, the brands which provide in-shop demonstrators to retailers and dealers have the upper hand as compared to brands that cannot sponsor such demonstrators. While buying a television, if a demonstrator tells me 10 reasons for the superiority of the product against competitors, then I will buy the television just because I was given the knowledge. Such informational sales talk can go a long way in acquiring more customers.
8) POP material or Sampling of product
If your type of products cannot have in-shop demonstrators and if they are too low in value, then there are other types of trade promotions you should use. One is to use an excellent point-of-purchase branding exercise. Using various POP materials such as danglers in showrooms, on product display, pillar branding, etc can help brand retention in the mind of the customers.
Similarly, FMCG products should target impulse buying and should also conduct time-to-time sampling of the products. Nowadays, much of the sampling is done by offering product bundling (1+1 free). Nonetheless, products like perfumes, eatables, etc can be offered as samples.
Above were the 8 main types of trade promotions which you can use in your company. Some of them are very effective and are applicable to all industries. Others are selective and require a good amount of expenditure from the company. But based on your company's sales strategy, you can choose the right type of trade promotion.
Here is a video by Marketing91 on Trade promotions.
How to do Trade Promotion Management?
Trade Promotion Management is an essential part of the sales strategy. It needs to be properly planned and executed with proper resources. Here are some steps from which you can begin your trade promotion management:
1. Set clear objectives: Before initiating any type of trade promotion, it's important to determine what the goals and objectives of the promotion should be. Is the main objective to increase sales volumes? To gain market share? Or to increase brand awareness and visibility?
2. Analyze past data: Collecting data on prior trade promotions, in terms of their effectiveness and results obtained, can help make better decisions for future campaigns.
3. Establish budget limits: It is important to set budget parameters upfront and allocate funds based on the objectives of the trade promotion.
4. Develop creative promotional ideas: To differentiate your campaigns and make them more memorable, it is important to come up with innovative and creative ideas for trade promotions.
5. Leverage digital platforms: It's important to use digital channels like social media, email marketing, etc. in order to reach out to a large number of customers and increase visibility.
6. Evaluate sales performance: Finally, it is essential to monitor the sales performance after the completion of trade promotions and use the data obtained for future campaigns.
Best Tools to Aid in Trade Sales Promotions
There are a variety of tools available to help with trade promotion management and the effective implementation of trade promotion strategies. Here are some of the best trade promotion tools that can be used to effectively manage sales promotions:
1. Trade Promotion Management Software: This software helps in automating the entire process from planning, budgeting, execution, and analysis. It also provides valuable insights into performance across different channels and locations.
2. Trade Promotion Optimization Software: This software helps in optimizing trade promotions by leveraging advanced analytics and predictive modeling. It can also provide insights into customer behavior, helping retailers make better decisions for their campaigns.
Advantages of Trade Promotions
1) Building Brand Loyalty
Trade promotions can be an effective tool for building brand loyalty. By offering customers special deals or incentives, businesses can encourage repeat purchases and create a lasting connection between the customer and the brand.
2) Enhancing Market Visibility
Trade promotions can also increase a brand's visibility in the market. Through these promotions, brands can reach a larger audience, attracting new customers and keeping the brand at the forefront of consumers' minds.
3) Maximizing Sales Volume
One of the direct benefits of trade promotions is an increase in sales volume. By offering incentives such as discounts or special offers, businesses can stimulate purchases and move large quantities of products within a short period of time.
4) Understanding Customer Behavior
Trade promotions can serve as a valuable source of information about customer behavior. The response to different promotional strategies provides insights into customer preferences and shopping habits, which can be used to refine future marketing campaigns.
5) Encouraging Product Trial
Lastly, trade promotions can be used to encourage product trials. By offering samples or discounts on new products, businesses can encourage customers to try something new, potentially expanding their customer base or increasing market share for a particular product.
Conclusion!
Trade promotion planning is a vital component of marketing strategies for retail stores. It involves structuring specific programs to boost product sales, often utilizing discounts, product samples, or special events. A well-crafted plan can lead to increased consumer demand and significant improvement in overall sales performance.
Trade promotions management, on the other hand, is the operational aspect, focusing on the practical execution and monitoring of these planned strategies. It encompasses tracking the efficacy of the trade promotions, gauging the trade promotion performance, and tweaking the strategies as necessary. In an ever-evolving retail landscape, efficient trade promotion management is key to staying competitive and achieving business objectives.
Liked this post? Check out the complete series on Marketing