The warehouse management system is the software and process which allows companies to administer and control the operations of their warehouses from the time material enters into their warehouse until it moves out. Usually, inventory management and auditing are the everyday operations included in every warehouse.
A warehouse management system can also be software designed to optimize and support the functionality of warehouse and distribution center management. This software facilitates the daily organizing, planning, directing, and controlling of available resources in the warehouse. With the help of the warehouse management system, the company can see the inventory of the organization at any time and location, even if it is in transit or a different facility. It is also responsible for managing the operations of the supply chain from the factory or manufacturer to the warehouse and then further to the distribution center or the retailer.
Usually, the warehouse management system is integrated with an inventory management system or transport management system for efficient supply chain management.
Warehouse Management System is available in software form, which is much more efficient and fast and has a wide variety of users as well as applications in Warehouse Management. These are sometimes combined with other software to increase their applications and scope so that multiple functions can be executed with the help of warehouse Management system software.
Warehouse management system software
1. Standalone warehouse management system
This management system software is primarily purchased because of their warehouse management features. They can be combined with existing as well as with future solutions and are sold as specialized products with limited or no supply chain functions. Some vendors offer necessary transportation tools, but the primary focus is on the best-of-class of the warehouse management system.
Here the term best of a class can be thought of as a particular class, which includes the best and beneficial features of all the potential and future warehouse management system models. Typically it consists of inventory management and warehouse operations management.
But in case of a standalone warehouse management system, you can expect expiration date tracking, cycle counting, barcode scanner, slotting, receiving, put away, picking, and shipping. The standalone warehouse management system is considered to be the most basic version of all available warehouse management system software.
Sometimes it is regarded as a type of inventory management system and is applied to many industries that are beyond warehouse management. The step of the logistics chain is not integrated well with standard on warehouse management system and also does not integrate well with other business software.
2. ERP integrated
ERP is one of the most robust solutions which combines its capabilities with other available systems. Because it offers most basic applications, 3PL processes run smoothly on it right from the planning of supply chain, customer relationship management, accounting, human resources, and many other functions. ERP is an excellent option for businesses that are looking to upgrade their existing software is on a larger scale.
It is also a good move for companies who want to have a competitive edge and want to increase their return on investment. They also offer robust supply chain scalability as well as their execution. Integrated ERP provides many warehouse management features, but that is not what they are meant for. You have to ensure that it provides characteristics of the warehouse management systems, which are future-based.
These management systems come with a very high-value price tag, but it is to be thought of as jack of all trades. Because of this broader scope, ERP is considered to replace many other software applications and makes you want to use a single interface for all their operations.
If you're not happy with your current software solutions, then you can consolidate all of them into a unique system of ERP.
3. Supply chain modules
When different warehouse management systems are considered, then it is to be thought of as a subcategory of available supply chain management. Many supply chain management software has a comprehensive scope, and they help to use right from vendor relationships after the risk assessment.
It is focused primarily on automating tasks, product cycles, and material sourcing. Selecting this type of management system will require substantial investment in supply chain planning applications, which will also offer many of the warehouse features.
It allows many of the 3PL businesses to explore the advantages of supply chain management. Combining warehouse management systems with other applications is one of the excellent ways to ensure that synchronization is maintained between different parts of the same businesses.
The entire supply chain can be managed with the help of supply chain modules, which is an added advantage over standalone management systems. You must reduce the overlaps with your existing software if you are going to opt for this software because software overlapping is a common scenario which many businesses face with Supply chain modules.
Features of the warehouse management system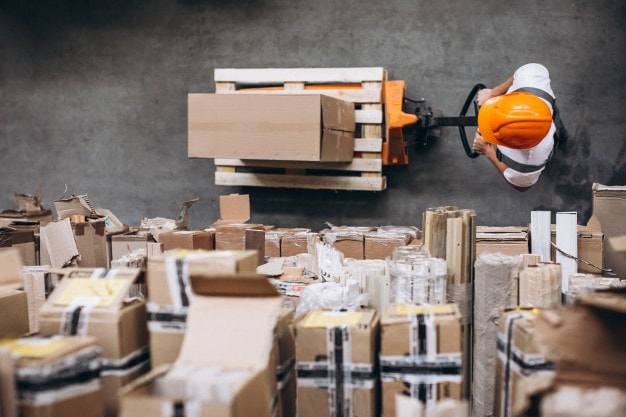 There are many features which are common to the warehouse management system products and which are as follows:
1. Inventory management
The warehouse management system has an embedded inventory tracking that uses advanced tracking systems such as radio frequency identification abbreviated as RFID, automatic identification, and data capture abbreviated as AIDC and also barcode scanners which ensure that the materials can be easily found whenever they are required. This is useful when the orders are frequent and in large quantities.
It becomes challenging for the organization to keep track of all the products and the chances of wrong deliveries go up. In such cases, inventory management is of great assistance.
2. Warehouse designing
This enables companies to optimize and customize their workflow and to ensure that warehouse design is suitable for the allocation of inventory. The best possible use of available space can be done with the help of a warehouse management system because of the artificial intelligence in the software.
3. Inventory Retrievers
The warehouse management system allows inventory retrievers and put away. Sometimes this is allowed with pick-to-light or voice type of technology. This is used primarily by the warehouse workers to find the goods.
4. Packing and picking of goods
There are different types of picking available, depending on the type of material. These picking types are Zone picking, batch picking, and wave picking. With the help of the warehouse management system, any picking mentioned above and the packing of goods is possible.
The workers of the warehouse can also use mixed functions to guide them for pick and pack tasks in a way that is most suitable for them and the goods.
5. Shipping of goods
The warehouse management system helps to ship the Bills of lading before the shipment. It also helps to generate the packing list, and the invoice is for the separate delivery, and it sends both of it in advance.
This is useful specifically in the case of e-commerce websites where the invoice is sent to the customer before the product is delivered.
6. Yard management and dock management
This is the system that helps the truck drivers who are coming into the warehouse to find a proper and write loading dock. Cross-docking is one of the sophisticated use of yard and dock management which is possible with the help of the warehouse management system.
7. Labour management
The warehouse management system also helps in the labor-management of various workers who are wage laborers. It has to design crucial specific performance indicators that are useful for grading the laborers in the factory. It helps to indicate laborers who are performing below or above standards and rank them accordingly. The salary increments or wage rises of laborers are decided on these Key Performance indicators. Thus labor management becomes very easy with the help of warehouse management systems.
8. Reporting
Finally, the warehouse management system helps the managers to understand the performance of the warehouse operations and address the areas of improvement.
Advantages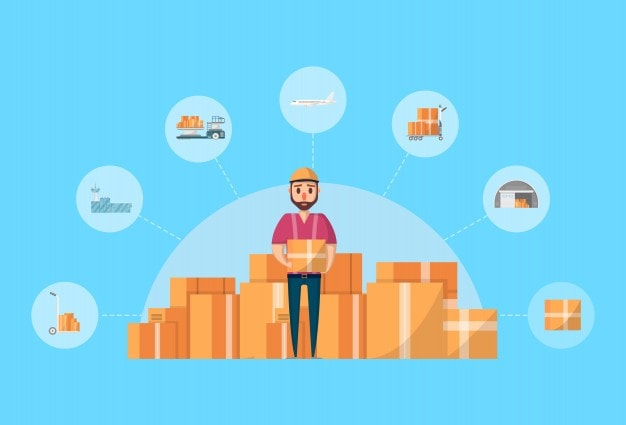 The warehouse management system is always helpful in case of inventory management and also to manage a lot of material in a given location. The materials can be tracked where they are and can be decided if they are to be moved or not. Apart from the typical advantages like reducing cost, improving accuracy, decreasing errors in packing and shipping and improving customer service, the following are a few advantages of the warehouse management system:
Tracking the specific location of stock within one storage location with the help of the FIFO method.
Put away functionality is provided for palletizing
The warehouse management system provides excellent picking functionality.
When the stock falls below a pre-defined quantity, then it allows replenishment either automatically or manually.
The warehouse management system enables the separation of stock types within the same warehouse. This helps to manage the available space in an optimum manner and also keeps the available stocks separate to avoid a mix-up.
Disadvantages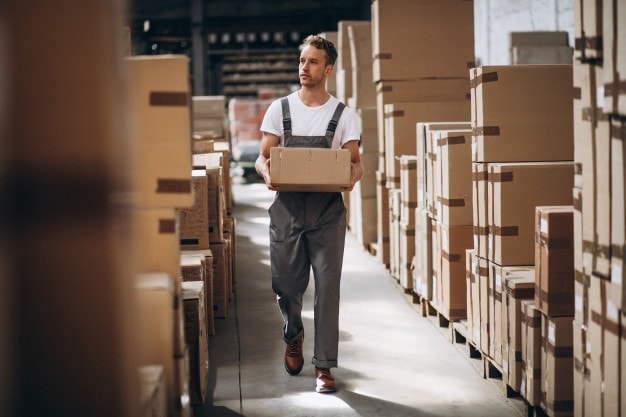 A warehouse management system requires increased data maintenance which can be costly for a company.
It adds extra steps for picking and generating receipts, which may not work with every product or industry.
Knowledge is required to create maximum benefit out of warehouse management systems
It is considered as more complex to resolve the problems that are caused by processing incorrectly.
Smaller companies may not be able to afford a warehouse management system because it may add up to their expenses.
Top Warehouse Management Systems in 2020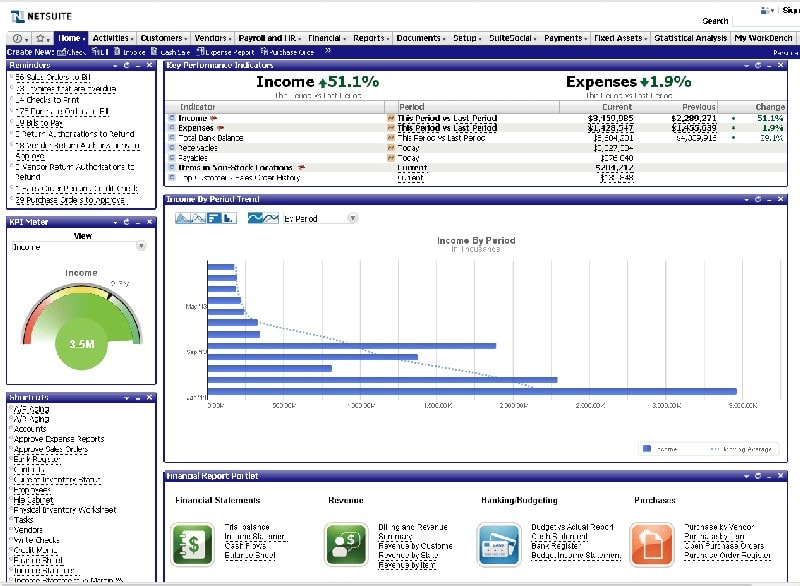 The following are the top 5 warehouse management systems for 2020.
There is much software available in the market that qualifies as the best warehouse management systems but you must define what works for you and your company. Once you understand the needs of your company, you can select the best one which works for you. However, the following are the top 5 Warehouse Management Systems for 2020 based on popularity and most used software:
1. Fishbowl inventory
Fishbowls inventory is a management system software which provides multiple plug-ins and multicurrency convergence. Apart from this best feature, it can be used for the manufacturing industry.
The pricing of fishbowls inventory warehouse management system starts from $4300 annually per user. The software offers a trial period of 14 days.
2. NetSuite
The pricing of Netsuite is variable and it is expected that you call them up or contact them via email for their pricing depending on your requirement. The software does not provide a free trial period but offers a free tour.
A strategy definition for pick up and put away is one of the essential features and it is used primarily for apparel, Food, and beverages, advertising, healthcare, manufacturing, health, and beauty, etc.
3. 3PL warehouse manager
This is perhaps the most popular warehouse management system. One of the primary advantages of a 3PL warehouse manager is that it provides centralized management for more than one warehouses along with consumer data.
Similar to Netsuite, It does not give a trial period but a demo can be requested and you need to contact them for pricing. It is used primarily in e-commerce, manufacturing, retail, and 3PL.
4. Softeon
Seamless integration to the handling of materials along with automated systems is the primary unique feature of this warehouse management system. It is used primarily in beverages, consumer packaged goods, retail, and technology.
The pricing of the product varies and the company is to be contacted for pricing details. There is no trial period of this Warehouse Management System software.
5. Infor SCM
This is perhaps the only system that supports 3D visualization and also supports all the payments. Many industries use this warehouse management system software like chemical industry automatic, health, fashion, aerospace and defense, electronics, food and beverages and many more.
Similar to many of the above software, this software does not offer pricing information, and there is no trial period for the software.
Liked this post? Check out the complete series on Marketing