A wholesaler plays a vital role in the supply chain by helping to manage inventory levels. They can purchase large quantities of products from manufacturers and then distribute them to retailers, allowing for more efficient inventory control and cost savings.
Additionally, they help reduce costs associated with shipping as larger orders can be shipped together instead of separately. This leads to better cash flow management for both wholesalers and retailers. Furthermore, wholesalers can provide their customers access to products from different manufacturers, allowing them to diversify their product line and offer more options without having to invest in each one separately.
Wholesalers also can purchase goods in small quantities, making it easier for smaller businesses or start-ups that may not have the resources or capital to purchase in bulk. This can be a great way for smaller businesses to obtain the products they need without having to commit to large orders.
Overall, wholesalers play an important role in the distribution of goods and help retailers manage their inventory more efficiently while reducing associated costs. They also provide customers with options from different manufacturers, as well as the ability to purchase products in small quantities.
Let's now have a look at the key functions of wholesalers-
Functions of Wholesalers and their Examples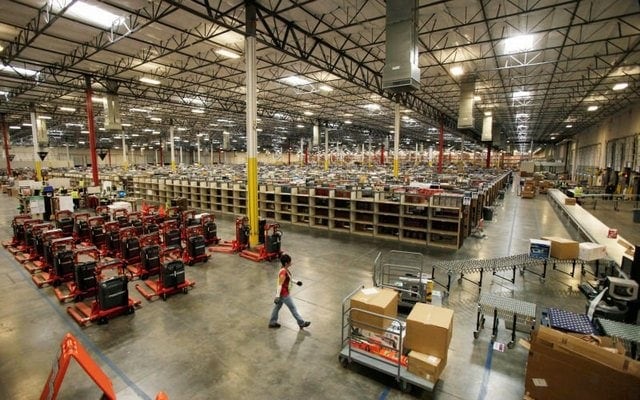 Some of the key functions of wholesalers are – Assembling Goods, Development of a Territory, Breaking in 'Bulk', Warehousing or Storing, Managing the Inventory, Responsibility for Sales and Promotions, Transportation, Grading, Arranging credit and Finance management services, Risk-Bearing, Pricing, Market Information, Packing Facility, Logistical Services, Market Research, etc.
Let's now go through each of these one by one –
Function # 1. Assembling of Goods
In the supply chain, a key function of the wholesaler is to assemble goods from various manufacturers. Wholesalers purchase a wide range of items from different manufacturers and gather them at a centralized location. This process of purchasing goods and assembling goods creates efficiency as retailers can source a variety of goods from one place, saving time and resources.
For instance, a food wholesaler can assemble goods such as cereals, dairy products, and canned goods from different manufacturers. Retailers can then acquire a broad variety of food items, all from one wholesaler.
Function # 2. Development of a Territory
Wholesalers often play a vital role in developing a marketing territory. They typically have a good understanding of the market dynamics, including customer preferences and local demands. Wholesalers use this understanding to help manufacturers reach out to potential customers in different territories.
For example, a wholesaler dealing in furniture might help a manufacturer extend their reach to new territories by leveraging the wholesaler's existing network and market knowledge.
Function # 3. Breaking in the 'Bulk'
One of the main functions of a wholesaler is to break bulk. They purchase goods in large quantities from manufacturers and sell them in smaller batches to retailers. This function is crucial as it allows retailers with limited storage capacity to manage their inventory effectively.
A wholesaler dealing in electronics, for example, may buy hundreds of televisions from a manufacturer and then sell them in lots of five or ten to various retailers.
Function # 4. Warehousing or Storing
Wholesalers also provide warehousing or storage services. They store the purchased goods in their warehouses until they are sold to the retailers. This function benefits manufacturers by reducing their storage costs and helps retailers manage their limited storage space better.
Imagine a wholesaler in the fashion industry who purchases the latest clothing collection in bulk and stores them until retailers place their orders.
Function # 5. Managing the Inventory
Wholesalers play a crucial role in managing inventory. They maintain stocks of goods and manage their flow to retailers, ensuring that products are available when needed. Effective inventory management by wholesalers helps avoid stockouts and excess inventory, both of which can be costly for retailers.
A beverage wholesaler, for instance, would ensure a continuous supply of various drinks to retailers, taking into account seasonal demand fluctuations.
Function # 6. Responsibility for Sales and Promotions
Wholesalers often undertake the responsibility for the sales and promotions of the goods they distribute. They may run their own advertising and sales campaigns to boost demand. This function relieves manufacturers and retailers of the burden and cost of marketing.
An example might be a book wholesaler who runs a promotion to increase sales of a newly published book.
Function # 7. Transportation
The transportation of goods is another important function of wholesalers. They transport goods from manufacturers to their warehouses and then to the retailers. This logistical function saves retailers from dealing with transportation issues, allowing them to focus on their core business. Wholesalers use the right distribution channel for industrial distributors.
For example, a wholesaler in the agriculture sector would transport produce from farms to their warehouse, and then distribute it to various grocery stores.
Function # 8. Grading
Wholesalers sometimes undertake the task of grading goods. They sort products according to quality, size, or other characteristics. This function ensures uniformity and consistent quality in the products sold to retailers.
A produce wholesaler might grade fruits and vegetables based on their size and freshness before distributing them to supermarkets.
Function # 9. Arranging credit and Finance management services
Wholesalers often provide credit facilities to retailers, allowing them to purchase goods on credit and pay for them later. Additionally, they may also provide financial assistance to manufacturers by placing orders and making payments in advance.
A wholesaler in the construction industry, for example, might provide credit to a retailer for the purchase of construction materials, thereby helping the retailer manage cash flow.
Function # 10. Risk-Bearing
Wholesalers also bear the risk associated with carrying inventory. They take on the risk of damage, theft, or depreciation of goods while they are stored in their warehouse or transit. This function reduces the risk burden on both manufacturers and retailers.
A wholesaler of electronic goods bears the risk of damage or theft of the products until they reach the retailer.
Function # 11. Pricing
Wholesalers play a significant role in pricing. By buying in bulk from manufacturers and selling in smaller quantities to retailers, they add margins to cover their operating costs and profit. In this way, they influence the final price that consumers pay for products.
For example, a pharmaceutical wholesaler adds a margin to the medication bought from manufacturers when selling to pharmacies, affecting the final price consumers pay for their prescriptions.
Function # 12. Market Information
Wholesalers often provide valuable market information to both manufacturers and retailers. The data might include information about market trends, consumer preferences, and competitor activities. This role helps manufacturers and retailers make informed decisions about product development, pricing, and marketing strategies.
A wholesaler in the cosmetics industry, for example, might provide information to a manufacturer about the latest trends in skincare, influencing the manufacturer's product development decisions.
Function # 13. Packing Facility
Lastly, many wholesalers provide packing facilities. By re-packing the products into smaller quantities, wholesalers can more easily distribute goods to retailers. This service can be especially helpful for retailers located in remote areas.
For example, a food wholesaler may repack large boxes of canned fruits and vegetables into smaller cartons, and then deliver them to stores that are far away from the main distribution center. This ensures that these stores have access to the same products as their urban counterparts.
Function # 14. Logistical Services
In addition to the services listed above, many wholesalers provide logistical support for their clients. This includes everything from transportation and storage to order fulfillment services. By managing these aspects of the product's journey from manufacturer to retail store, wholesalers help manufacturers ensure that their goods reach their destination on time. Logistical services also help reduce the burden of managing inventory and distributing goods to retailers.
For example, many wholesalers provide a warehouse that can store products until they are needed by the retailer. This allows manufacturers to avoid tying up their resources in stocking the product, which helps maintain a healthy cash flow for their business.
Function # 15. Market Research
Wholesalers conduct market surveys and do market research. They are often closer to the end consumers and have a better understanding of market trends, consumer preferences, and competitive dynamics. This valuable information collected from market interactions can be relayed back to manufacturers, helping them make informed decisions about product development, pricing strategies, or marketing tactics.
For instance, a wholesaler in the cosmetic industry might provide insights on trending beauty products or consumer behavior, driving the manufacturer to innovate or adjust their product mix accordingly. Hence, the role of wholesalers extends beyond mere distribution, actively influencing business strategies and market dynamics.
All in all, a wholesaler purchases goods from manufacturers and resells them in bulk to other retailers. They play a key role in the supply chain by helping to facilitate the sale of merchandise from producers to purchasers. Independent wholesalers provide these essential services at their own risk – they accept responsibility for any financial losses incurred during transactions. This makes them an important bridge between the producer and the consumer.
Conclusion!
Overall, wholesalers provide an important role in the distribution of goods, from ensuring product availability to providing pricing and market information. By offering a variety of services tailored towards manufacturers and retailers alike, they make it easier for businesses to operate in both local and international markets. In this way, wholesalers contribute to economic growth and vitality.
Wholesale trade is an important part of a functioning economy, and merchant wholesalers provide essential services that make it easier for manufacturers and retailers to do business. By providing management, pricing, distribution, and logistical support for their clients, they help ensure the availability of goods in both local and global markets.
Liked this post? Check out the complete series on Marketing