Word of mouth marketing is one of the oldest, and currently the strongest marketing tactic for any marketer. A newly launched product or service can become a hit or a flop due to word of mouth marketing. As the popularity and penetration of internet and social media rises, word of mouth marketing is becoming more and more important for all brands.
Word of mouth marketing definition
When a customer experiences a product or a service, and recommends the product or the service to someone else, orally or via written communications, then that is known as Word of mouth marketing or WOM marketing or WOMM.
Word of mouth marketing can be both – good or bad. It can be good if the recommendation is positive or it can be bad if the recommendation is negative.The reason word of mouth marketing is so important to marketers is because of it generally a personal recommendation by someone you know – and hence it is known to have a very high conversion rate – higher than any other forms of marketing.
For a fact, companies invest millions in advertising and marketing themselves. But word of mouth marketing means acquiring new customers just by keeping existing customers happy. As a result, the ROI is best when there is positive word of mouth or WOM marketing.
This article discusses word of mouth marketing in depth – its positive and negative effects, the tools for WOMM and how negative word of mouth a major curse to a startup brand. Here are some examples of word of mouth marketing.
Word of mouth marketing examples in real life
1) Example 1 
You visit a small retail shop which sells clothes and accessories. You really like their collection and feel excited to shop from them again. You go to your friends and tell them that the clothes collection of the shop was amazing. Your friends too then visit the shop. In essence, you have just used word of mouth marketing for the local retail clothes shop.
2) Example 2 
You go for a holiday and stay at an unknown resort. You find that the resort has all the amenities, it serves delicious food and it is very near to all the places you wanted to explore. Now, the next time one of your friends wants to visit the same place for a holiday, you strongly recommend them to stay at this resort because you loved it. The resort got business because of its service and the warm feeling it gave you. This is again a word of mouth marketing example.
3) Example 3
E-commerce firms are known to use word of mouth marketing. If you notice, most people recommend Amazon as a trusted E-commerce marketplace. Where did the word "trust" come from? It came from other people. It was because every customer who was happy with Amazon's service, communicated to other customers that they should buy from Amazon and the service is very good. This resulted in positive word of mouth marketing for Amazon. When Walmart uses the tagline "Every day low prices" These best prices are communicated to friends and they share with each other about the latest discounts and offers in local supermarkets.
4) Example 4
Zara is known to be a brand which never advertises. It focuses on its own design as well as the word of mouth it generates due to its unique positioning in the market.
The above examples were of some small businesses as well as large corporate using word of mouth marketing to their advantage.
Importance of Word of mouth marketing or WOMM
Word of mouth marketing is one of the most important types of marketing for most brands, products or services. The reason is explained below
Impact: Word of mouth marketing is literally the best form of marketing because 92% of people will buy the product which is referred to them by WOMM.
Huge returns on investment: It is a myth that word of mouth marketing does not cost anything. You need to invest in giving solid service to customers to generate WOMM. However, once u give that service, you will get a huge return on investment.
Using Brand advocates: Sometimes, some customers become so happy with your brand that they become brand advocates. These customers are the ones who generate maximum business for you via word of mouth marketing – without any cost to you!
Power to small businessmen: Word of mouth marketing is becoming very important especially for small stores and local brands who do not have a huge marketing budget. They can give good service and get the returns because of the personal relations that they built.
Negative WOMM means huge losses: Negative word of mouth can cause huge losses to a fresh launched product or brand. When Tata Nano was launched, it suffered a huge hit to its brand image because people called it the "poor mans car". That is why companies need to focus on positive word of mouth at all times.
Word of mouth in the Social Age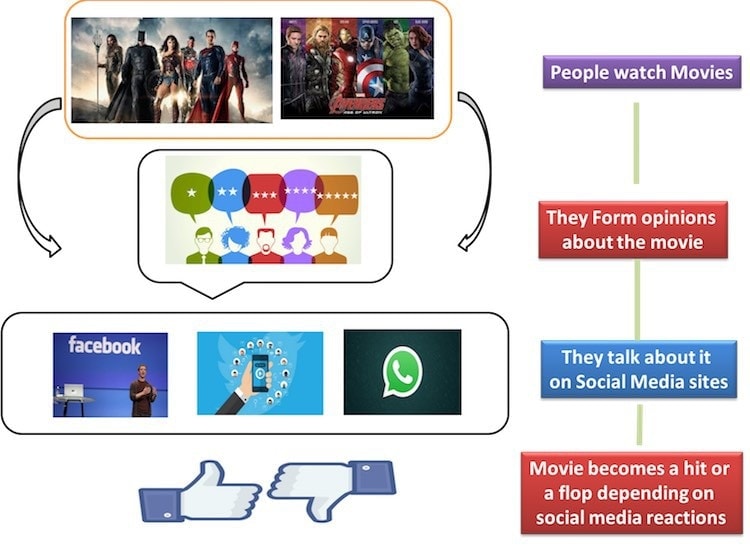 A special mention needs to be given to social media and its power because of word of mouth marketing. Ever saw a recent movie being released and the movie going a FLOP within 2 days of its release? Who does that? Do people stand in front of theatres and shout that the movie is bad? Nope. They just need to type 2 lines on facebook or twitter. The more positive the feedback, the more the movie will be a hit.
In fact, Social media has become so powerful, that all political elections across the world are happening more on social media than offline. Many politicians are focused on improving their online image by regularly sharing the best pics and actions on social media. If they make a mistake, it is plastered on the internet.
In today's day and age, if you want a positive word of mouth, it is impossible to get it if you do not concentrate on social media. On the contrary, have a positive social media image with the right social signals, and you are likely to generate more positive word of mouth and get lot more inquiries for your business. Today, Social media controls word of mouth in a major way.
The effect of Negative word of mouth
Negative word of mouth publicity is devastating for any business. Today, with the internet and Social media, negative word of mouth is a major problem for brands, products, and services. Just like positive word of mouth marketing means customers recommending the product to other potential customers, negative word of mouth means customers stopping other potential customers from buying the product or the service.
Negative word of mouth has a huge impact on the bottom-line or the profits of any organization. Product sales on any E-commerce platform is an example of how negative ratings can immediately result in a drop in sales.
However, there are many smart customers who take the negative ratings with a pinch of salt. The reason? People who have had negative experiences are much more likely to give negative ratings as compared to people who have had positive experiences. Hence, if you love a product or a service, ensure that you are giving a positive rating for it, otherwise, negative ratings will pull down the product or service and might obliterate it from the market.
Let us explain with a few example
Examples of Negative word of mouth
1) Zomato 
A restaurant owner might open a restaurant with many dreams in his mind. However, when he opens it and if the experience of customers is bad, there is an immediate negative rating on Zomato or other rating apps. The net result is, the restaurant loses walk-ins and does not get a chance to bounce back even though it has improved its services. It might take the restaurant a long time to bounce back in ratings. This can devastate a restaurant which has just started and does not have a good rating on these services.
2) Hospitals and Doctors
Without even moving from your home, you would know who the best doctor in town for an illness is. Who is a good Physician, pediatrician or best eye doctor (ophthalmologist) in your locality. How do you know that? First, you call up a few friends. Then you visit Google, see the reviews on practice or directly on google. Find that the doctor or the hospital who fits your requirement and then visit the hospital.
However, the flip side is that you will immediately find out hospitals and doctors who are not up to mark – who have spoilt cases or who cannot be trusted. You will find out unresolved complaints about the hospital. And probably decide not to visit anymore.
This is why brands need to focus on generating a positive word of mouth. This effort has dual objectives. One is to increase inquiries and walk-ins due to the positive word of mouth generated and other is to squash the effects that negative marketing might have on the brand or the product. Each and every brand has some unsatisfied customers (Some customers are really hard to satisfy be it any brand). These customers should not affect the business through negative word of mouth marketing and hence positive WOMM is used.
Tools for word of mouth marketing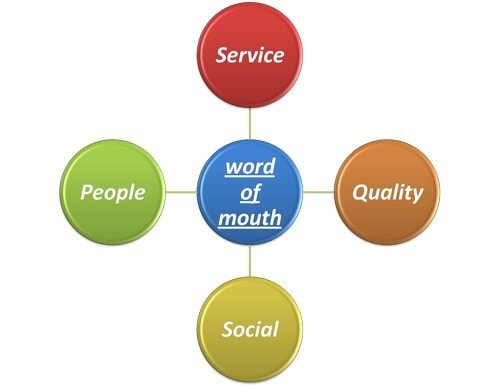 There are some specific tools which can be used for word of mouth marketing.
One of the most common factors for positive word of mouth marketing is giving prompt and effective service to the customers. This makes your brand or product reliable and the customer will strongly recommend you to others because of the reliability.
Quality makes a huge difference in the word of mouth generated for a product or service. If the customer was expecting a good quality, and he got better instead, expect a very positive WOM to be generated for your product or service. On the other hand, if the quality was below expectations, then expect negative feedback as well.
Social media is one of the strongest tools for word of mouth marketing. The phenomenal success of social apps overnight shows the power of social media and the power of word of mouth marketing. Friends want their friends to come online and to stay in touch – the reason why Snapchat and Instagram became so famous overnight.
Customers might not remember your brand. They might not remember the product too. But if you have the right people in your company, more then likely, people will build good relations with the end customer. A wrong person can make the customers go away with his rude talks and unkempt looks. But the right employee can bring more customers with his polite talk, patience, listening skills and the ability to ensure that customers leave happily (often, this means more smiles around the place).
How to increase word of mouth marketing?
If you know that word of mouth is good for your business, how do you increase it? It is not like any other advertising or marketing method which can be bought with money. Instead, you have to look at your product and brand in a holistic perspective to encourage word of mouth marketing. Here are some ways you can do it.
1) Offer uniqueness to your customers
Precisely, an essential element that triggers this kind of marketing is when the client gets an experience of distinctiveness or something beyond the usual expectation. Remember that customers' expectations are always high and thus giving them something slightly beyond this cannot necessarily make them spread news or recommend your product.
 If you want the customers to dominate their conversations with your product, you need to ensure that you go above and beyond the normal call of duty in giving them what they want.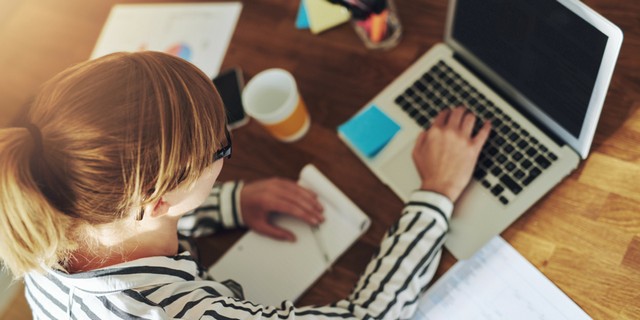 2) Never depend on your staffs to drive it
This kind of marketing is very dynamic. You can never be sure that a customer, irrespective of how exceptional the respective staffs have served them can go out there and tell their friends about it.
First, they are never sure if their friends may also receive the excellent service they had and so it would be difficult for them to put it out there openly. What it means is that you should never trust your employees to trigger this kind of marketing. Employees are ideal tools to use in conveying the message, but it would be a big mistake to depend on them to trigger this particular advertising strategy entirely.
3) Use impactful physical and nonverbal statements
When communicating with the clients, you have to be strategic in the manner in which you package and convey your message. Use of generous, architectural and kinetic statements is among the other things that will make it possible for you to have an effective word of mouth marketing for your business.
These are certainly the ingredients that will make it possible for you to attain best results from your marketing ambassadors as they go out there to spread the good things regarding your business. Therefore, ensure that you get it right and nothing less.
4) Never mention any goodies in the ads
In as much as you would be tempted to inform your potential market about the good things you are offering especially when putting out the ads, it reduces chances of making this marketing effectiveness. The reason behind this is that most of the ambassadors that would have helped you in actualizing this marketing strategy will become profoundly reluctant because of the perception that people out there can see it for themselves and decide.
5) Come up with an appropriate budget for this particular program
Some may think that this kind of marketing strategy does not necessarily require funding since all you need to do is ensuring that the customers are served well and consequently shall spread the news to the potentials. That is a wrong thought that will earn you zero customers if at all you peg your hope in doing it that way.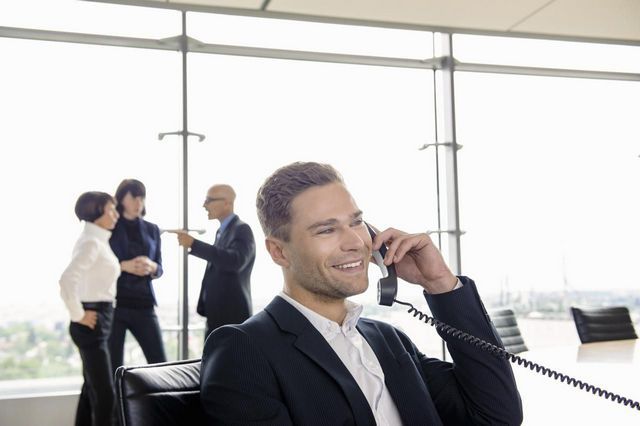 The thing is you need to create a budget for this particular program and ensure that they are funded well so that they become efficient. Underfunding this scheme may compromise the possibility of getting new customers and doing your business to record high turnover.
As you can see, word of mouth marketing has a major impact on your business. The happier customers you have, the more positive is the word of mouth and the more automatic is client acquisition (the backbone of any industry). This is why brands need to ensure to have customer satisfaction surveys and feedback in place and improve customer satisfaction if it is lacking. Otherwise, it can result in negative word of mouth publicity which can affect the brand in the long run.