To safeguard their market shares and preempt a possible new competitor, businesses often use defensive marketing strategies as a powerful marketing tool. This approach is integral to the triumph of any enterprise since it mitigates saturation and rivalry within the industry. A robust defensive marketing strategy will ultimately assure your product's success in today's competitive landscape!
Defensive strategy began to be used in the late 1990s and has been considered a better alternative to offensive marketing, based on the traditional saying that precaution is better than cure. Speaking about defensive strategy sounds like a war strategy, and it is not far from the truth. Every time a new product is launched, four to five brands/firms must prepare to defend their share of the market.
What is Defensive Marketing?
Defensive marketing is a type of marketing strategy in which a powerful or established company deploys strategies to safeguard its market share, profitability, product image, and overall reputation when it senses an emerging competitor. In this way, it can defend its advantageous position in the industry from competitors.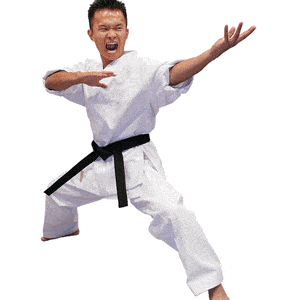 Market leaders should use defensive strategies in the domains of market share, mind share, and brand positioning. Contrary to offensive marketing, which focuses on actively targeting a competitor, defensive marketing is an approach that emphasizes protecting the brand's market share and customer base. To achieve this goal, various strategies may be employed such as special offers or discounts for customers; loyalty programs; advertising campaigns, and product modifications designed to differentiate it from other similar products available in the market.
Additionally, when communicating with existing clients through these measures – it should always have a conversational tenor to inspire trust and commitment in them towards your company's services! You may understand what is defensive strategies better with the following examples-
Examples of Defensive Marketing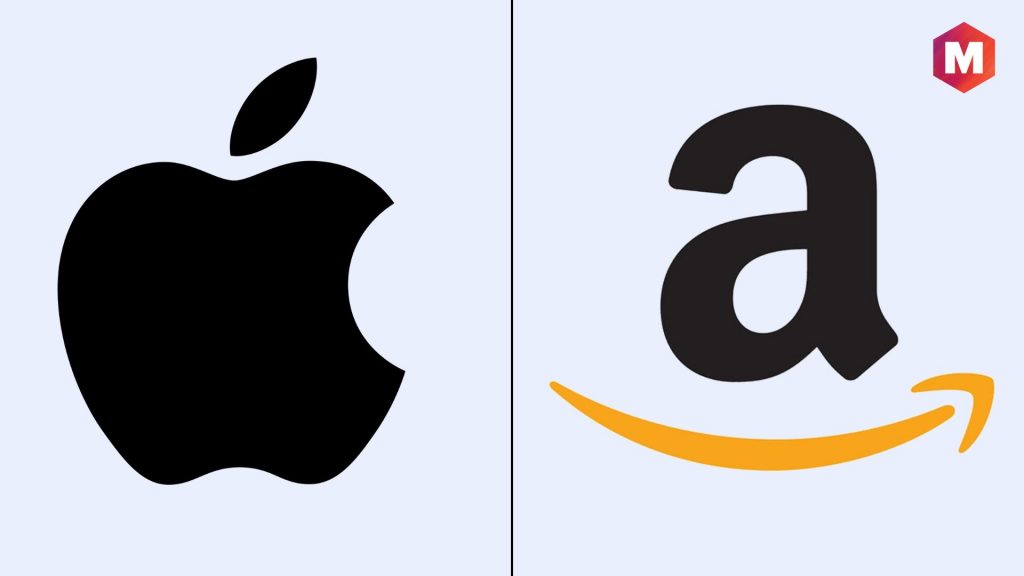 1) Apple
By introducing innovative products and services that push the boundaries of what is possible, this company utilizes Defensive Strategy to protect its market position.
This strategy makes it nearly impossible for competitors to keep up with their progress. Additionally, their sleek and modern design aesthetic which is recognizable as "Apple" stands out in the minds of consumers and prevents them from buying competitors' products.
Defensive Strategy ensures that customers remain loyal to Apple and their brand promise of high-quality products, services, and experiences.
2) Amazon
From the beginning, Amazon has employed a Defensive Strategy approach to stay one step ahead of its rivals and preserve its position as an eCommerce industry leader. It accomplishes this by consistently advancing its technologies and investing in pioneering initiatives.
Amazon Prime stands as the ultimate illustration of defensive marketing. With free shipping, unparalleled exclusive benefits, and first-class customer service that shields its brand reputation from competitors, it's no wonder why customers remain fiercely loyal to Amazon.
Investing heavily in quality control measures ensures their products stand out above the rest when consumers have a decision to make between similar products – making sure they are always chosen over their rivals!
Types of Defensive Marketing
1) Position Defense
Position defense is the most basic form of defensive strategy, where a company defends its position in the market by producing high-quality products and maintaining strong relationships with its customers. It's like a castle with fortified walls, keeping out competitors with sheer quality and reputation.
2) Flank Defense
Flank defense is a strategy where a company defends its market share by fortifying weak areas that are susceptible to competition. This could be in the form of targeting niches, creating new product lines, or diversifying into related markets to safeguard the overall market position.
3) Preemptive Defense
Preemptive defense involves taking action before a potential threat becomes a serious concern. It requires constant vigilance and foresight to predict where market trends are moving. Companies employing this strategy may release products ahead of competitors or use aggressive marketing tactics to deter competitors from entering their market.
4) Counteroffensive Defense
In a counteroffensive defense strategy, a company responds to a competitor's attack by launching a counterattack. This could be in the form of a price change, an advertising campaign, or a new product that directly challenges the competitor's offering.
5) Mobile Defense
Mobile defense is a strategy where a company seeks to expand its market territory to secure its position. By continually seeking new markets and diversifying its product offerings, a company can stay ahead of its competitors and maintain its market dominance.
6) Contraction Defense
Contraction Defense involves giving up weaker territories or pulling out of low-profit markets to consolidate resources and protect stronger areas. This strategy is usually adopted in times of intense competition or unfavorable market conditions.
Why Defensive Marketing Matters?
As companies evolve and expand, Defensive Marketing becomes a vital asset. This approach consists of studying the competitive environment, comprehending consumer behavior and trends, and ultimately leading to designing an exclusive value proposition that can ensure your business triumph in any situation. With Defensive Marketing at hand, you have everything you need for success!
Defensive marketing tactics depend on the category of the products where they are applied. For example, if we speak about products that are purchased frequently such as FMCG, cosmetics, personal hygiene, etc, then a defensive strategy will mostly target existing customers via a flurry of different tactics.
However, in the case of products that are purchased less frequently such as electronics, clothes, etc, the defensive strategy will be more long-term and will address both, existing as well as potential new customers.
The basic question related to defensive marketing strategy is, how should companies react to the launch of a competitive new brand? Once you acknowledge that there is a potential new entrant in the market who will eventually compete for the same position as you, you can take several measures as part of a defensive strategy.
However, first, you have to decide the intensity of the competition. If the new company, or a company that is a close competitor, is innovative and soon to take over your market share, then you need to start using defensive marketing strategies.
The threats which can come from competitors are changing technology, rivals shifting competitive advantage, deregulations, or patent expiration. These are threats worthy to be taken into consideration and indicate that you need to start preparing your defense strategy.
How to develop a Defensive Marketing Campaign?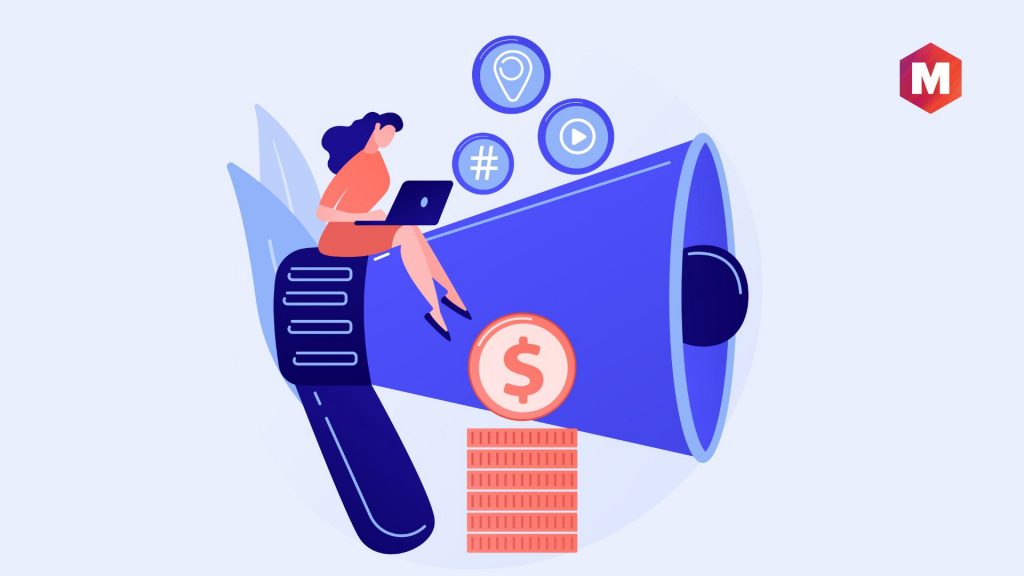 Defensive marketing is an important part of a business's overall strategy for success. To maintain a steady level of profits, market leaders must gain new customers at a faster rate than their competitors if the demand for that product is growing.
A few steps to consider when building a defensive marketing campaign include:
1. Understanding the competitive landscape and consumer behavior
A comprehensive grasp of the competitive environment and consumer preferences is immensely crucial for successful business management. An awareness of these factors can assist you in perceiving potential obstacles, allowing you to strategize proactive solutions that will ensure that your business remains ahead of the competition.
2. Identifying weaknesses in the competitive landscape
By recognizing the vulnerability of your opponents, you can construct a plan that will make it near impossible for them to succeed in the market. This can range from curating better goods and services to providing an unequaled consumer experience.
3. Developing an effective marketing and advertising strategy
To successfully engage and reach your target audience, you need to create a strategic plan that combines traditional marketing practices with digital means. Additionally, take advantage of social media platforms or influencers for maximum impact.
4. Analyzing results of product improvements
To reach the pinnacle of success with your marketing campaign, it is essential to track the outcomes. Gather customer feedback and review market trends along with other bits of data so that you can identify what works best for your business – and even more importantly, what doesn't work well. This way, you will be able to make necessary changes promptly to keep progressing forward!
5. Making pricing, and distribution adjustments
It's essential to create a defensive marketing plan that evaluates and adjusts pricing and distribution approaches. This must include taking into consideration any modifications in the competitive atmosphere that could influence either cost or delivery of products.
6. Defending profits without safeguarding market share
Ultimately, one of the most successful defensive marketing plans is not just to guard your market share but also to defend profits. As competitors begin to gain more traction in the industry, you should still be able to garner a lucrative business. When crafting a defensive marketing strategy, it should focus on enhancing the customer experience while finding methods for becoming more efficient and cost-effective. Doing so can help maintain an advantageous business even with competition arising around you.
What kind of Customers should be targeted by Defensive Marketing?
For customers who are likely to be swayed by outside forces, defensive marketing can be invaluable. Industries or locations with intense competition and ever-shifting trends make decisions hard; this is where using protective promotional tactics can pay off.
Defensive marketing is often utilized to pinpoint customers who are prone to responding positively to price incentives or messaging. Furthermore, this strategy can serve as an effective tool for reaching those shoppers that are sensitive and easily influenced by fluctuations in prices or the availability of products.
Advantages and Disadvantages
Like every strategy, the defensive tactic presents both advantages and disadvantages.
In terms of advantages, it allows the company to enhance the value of its products and services, while emphasizing the benefits of the brand and devaluing the equity of the company's main competitors. Also, as it is seen as a long-term strategy, it takes the burden of feeling threatened all the time and it allows engaging both old and new customers.
As a main drawback, problems can appear when the company does not understand the target market, or why it is losing market share. Problems can also occur when the tactic is not aligned with a long-term strategy for growing the business.
Tips to Optimize Defensive Marketing Strategy
1) Knowing your key features and optimizing your core competencies offers a competitive advantage
For developing this kind of strategy, a company should focus on its core competencies, advantages, and assets to defend its market share. The focus should be kept on their own brand identity, customers' perception regarding the company/brand, and the mix of products and services supporting that identity accompanied by pricing and advertising techniques.  For example, when the loss of market share is imminent, the goal would be to both minimize and lower the rate of that loss while retaining valuable customers.
2) Comprise a wide range of defensive strategies to optimize your defensive marketing campaign
Your defensive strategy can involve tactics like brand positioning, improvement in brand features and price, advertising strategies, and sales promotion campaigns. A combination of aggressive marketing tactics and actions will make your defensive strategy perfect.
3) Incorporate a combination of positive strategy, inertial strategy, retarding strategy & parity strategy
After doing market research for defensive marketing, companies need to use positive strategies to retain customers while inertial strategies help in decreasing the rate of customer loss. Your retarding strategies should be based upon your strengths while your parity strategy should be focussed on the perceived strengths of your competitors.
4) Educate loyal customers about your strengths
Effective defensive marketing strategies remind existing customers about your strengths and that is why you should advertise your USPs, so your customers perceive you as a leader. It helps in boosting customer confidence and promotes the entire business in front of the core customer base.
5) Find opportunities for innovation
Not only can defensive marketing help you stand out from the competition, but it also helps to fortify your market share. How? By quickly responding to competitive threats and forming effective strategies that encourage customers to choose you over your opponents.
6) Focus on growth
As opposed to getting stuck in the chaos of competition, it allows you to stay a step ahead and focus on growth. With this proactive approach, you can find ways to make yourself stand out from your rivals and ensure that your brand is noticed. This strategy ensures that instead of merely trying to keep up with market trends, you're at the forefront of driving them forward.
7) Be aware of competitor activity
It necessitates a close watch on your competitor's activities. This allows you to anticipate their next move and tailor your own strategies accordingly, enabling you to stay ahead in the game while keeping your brand at the forefront. By so doing, you can maintain an edge over your opponents!
However, as we get back to reality, we realize that a defensive marketing strategy has to be carefully planned in order to succeed and has to take into consideration the biggest asset of each company and each competitor: their customers, and how the customer is going to respond to the change in market forces and market strategies.
Defensive marketing vs. Offensive Marketing
Fully grasping the distinction between Offensive and Defensive Marketing is critical when analyzing marketing tactics. In contrast to its counterpart, Defensive Marketing is more responsive as it emphasizes retaining current customers from rivals.
Offensive marketing strategies revolve around a proactive strategy that focuses on growing market share. It involves aggressive campaigns to advertise existing products/services and target new customers to gain more of the market.
Conclusion!
If you're looking to get a comprehensive understanding of what is defensive marketing, take note of the following points:
It is an effective way to safeguard a company's name, reputation, and place in the market from any current or future competition. It relies on preemptive strategies that anticipate potential threats and proactively address them before they become damaging realities.
Companies can proactively defend their market share, reputation, and customers by utilizing proactive strategies such as public relations campaigns, advertising placements in multiple channels, and other media-based tactics. By using defensive marketing tools strategically, organizations are better equipped to protect themselves from competitors.
FAQs
Q. What are some defensive strategies that a market leader can use?
A. Market leaders can use strategies such as –
Q. When to use defensive marketing?
A. Defensive marketing is a good option when a company has established itself in the market and wants to protect its position from competitors. It is also used as a preventative measure against future threats and can be used when companies are trying to maintain their reputation or customer base.
Q. What are some of the objectives of using defensive marketing?
A. The primary objectives of defensive marketing are to maintain or grow the company's market share, protect its reputation, and retain current customers. It can also be used as an offensive tool to differentiate a company from competitors and secure new customers.
Liked this post? Check out the complete series on Marketing