Defensive marketing strategy began to be used in the late 1990"s, and has been considered as a better alternative to offensive marketing, based on the traditional saying that precaution is better than cure.
Speaking about defensive marketing sounds like a war strategy, and it is not far from the truth. Every time a new product is launched, four to five brands / firms must prepare to defend their share of the market.  The defensive marketing strategy can be described as a set of tactics and actions being used by the leader of an industry, or the top market share holders in an industry, to protect their own market share, profitability, product positioning and mind share against emerging competitors.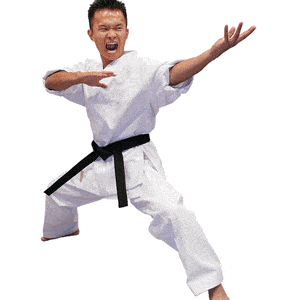 It applies to any kind of industry where we have a leader in the market and possible new entrants aiming to compete for the top position. Defensive marketing can also be used by the second or third highest market share holder. Any company which has its market share threatened by a competitor, can use defensive marketing strategies.
Defensive marketing tactics depend on the category of the products where they are applied. For example, if we speak about products that are purchased frequently such as FMCG, cosmetics, personal hygiene, etc, then defensive strategy will mostly target existing customers via a flurry of different tactics.
However, in the case of products which are purchased less frequently such as electronics, clothes, etc, than defensive strategy will be more long term and will address both, existing as well as potential new customers.
The basic question related to defensive marketing strategy is, how should companies react to the launch of a competitive new brand? Once you acknowledge that there is a potential new entrant in the market who will eventually compete for the same position as you, you can take several measures as part of a defensive strategy.
However, first you have to decide the intensity of competition. If the new company, or a company which is a close competitor, is really innovative and soon to take over your market share, then you need to start using defensive marketing strategies.
The threats which can come from competitors are changing technology, rivals shifting competitive advantage, deregulations, or patent expiration. These are threats worthy to be taken into consideration and indicate that you need to start preparing your defense strategy.
How to implement Defensive marketing strategies?
For developing this kind of strategy, a company should focus on its own core competencies, advantages and assets in order to defend its market share. The focus should be kept on their own brand identity, customer's perception regarding the company / brand, the mix of products and services supporting that identity accompanied by pricing and advertising techniques.  For example, when the loss of market share is imminent, the goal would be to both minimize and lower the rate of that loss while retaining valuable customers.
Your defensive strategy can involve tactics like brand positioning, improvement in brand features and price, advertising strategies and sales promotion campaigns. A combination of aggressive marketing tactics and actions will make your defensive strategy perfect.
An important characteristic of the defensive marketing strategy is that it requires a rapid response with low expenditures on market research. In a perfect world scenario in which companies would have access to full and complete market research reports, the consumer's tastes would be uniform and the firm's cost structures would be consistent. Thus, marketers would find it easy to optimize the strategy on an immediate basis.
However, as we get back to reality, we realize that a defensive marketing strategy has to be carefully planned in order to succeed and has to take into consideration the biggest asset of each company and each competitor: their customers, and how the customer is going to respond to the change in market forces and market strategies.
Advantages and Disadvantages of Defensive marketing strategy
Like every strategy, the defensive tactic presents both advantages and disadvantages.
In terms of advantages, it give the company an opportunity to enhance the value of the products and services, while emphasizing the benefits of the brand and devaluing the equity of the company's main competitors. Also, as it is seen as a long term strategy, it takes the burden of feeling threatened all the time and it gives an opportunity to engage both old and new customers.
As a main drawback, problems can appear when the company does not understand the target market, or why it is losing market share. Problem can also occur when the tactic is not aligned with a long term strategy for growing the business.