Whenever someone purchases a product or service for personal use or to share with others, he or she is participating in the consumer market, and the more people go out and buy goods for themselves, the more active the consumer market becomes. Businesses which operate in consumer markets, take part in designing products and service which the general consumer can purchase. The form of promoting and advertising goods in this market is called consumer marketing. 
The creation and selling of products as well as the way they are marketed to consumers has undergone huge changes over time. Historically, in the simple trade era the supply was limited, and the consumers were the ones seeking for traders who were selling goods for personal consumption. Simply put, suppliers did not need any marketing effort.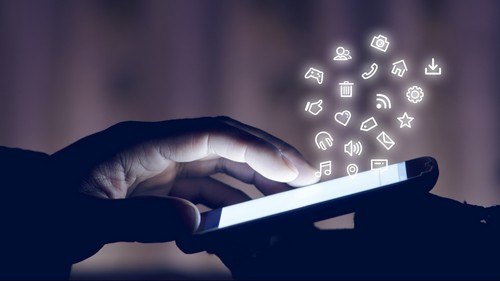 Once the production era started, the most significant change in the market was the expansion in the choice of goods and services available to consumers. There were more businesses selling the same products, and the consumer had to choose the supplier. Thus, the need of marketing activities had increased. Off course, these marketing activities were limited to the marketing channels available at that time. These channels used for consumer marketing in those times were word-of-mouth spreading, using media such as new papers, TV, radio etc. Nowadays, consumer marketing is dominated by digital channels, as well as mass media.
In the modern era, businesses are growing rapidly because of the availability of advanced technology. The most popular use of technology in marketing is social media. The digital era has permitted businesses to conduct more effective research so as to gather real time data about their customers and make proper improvement in their products or services. Moreover, marketing activities have also adapted to the new era, and social media is used as an important channel for promoting.
Today, we can also talk about digital consumers, who represent the new generation and see the world in a different way. For these consumers virtual and physical have equal relevance and they carry their friends and families everywhere they go via social media. More than that, when they attempt to buy an item, they are more likely to consult their network rather than listening to traditional advertising. These people share everything online and have a different perspective on privacy.
Likewise, consumer marketers have adapted to the customers' new buying behavior and so they became aware of the following marketing strategies specific to digital era.
The new vehicles for Consumer marketing
Content marketing is the activity that involves the sharing of content about your product or service using the channels of media and social networks. Some define it as being the art of communicating with the customers and prospects without selling. It is widely used with the scope of creating brand awareness.
Mobile Marketing
For the past few years, smartphones have experienced a boost, and more and more people acquire them mostly because of the easy way of using them and their attribute of being connected to internet. The increased usage of smartphones and tablets, make penetration of marketing content possible for the mobile platform. That is why companies started using it and redisigned their websites to make it responsive besides using social or actual call to actions.
Personalized marketing
Traditional marketing approach, like using TV for promoting and advertising become less effective because of media saturation. The personalized marketing approach involves using computer softwares for reading and crafting individual messages, and so the computer will read the consumer's behavior and provide users with relevant information.
Visual Marketing
Websites like Pinterest, Instagram or Slideshare enable businesses to put marketing message in an object or image. However, not so many companies are aware of the new trend that these websites are developing.
Digital era has definitely brought major changes in the way consumer marketing effort is performed, and companies which want to be successful have to keep up the pace with the rapid change of technology. In order to execute a successful consumer marketing strategy, it is necessary to keep yourself updated on new social trends and to keep interacting with the customers.