Definition: Consumer marketing involves promoting and selling products or services to individuals by using consumer data to create personalized experiences for ensuring maximum impact on the consumer markets.
Consumer marketing is all about understanding what motivates people to buy a product and then developing strategies that tap into their emotions. It is an effective way to reach potential customers, capture their attention and encourage them to make a purchase. Consumer marketing campaigns involve creating engaging content, designing attractive visuals, deploying creative campaigns, and more.
By understanding the needs of their target audiences and personalizing their marketing strategies to meet those needs, businesses can build effective relationships with customers that lead to long-term loyalty. Utilizing consumer marketing strategy not only assists businesses in gaining the edge over their competition but also allows companies to emotionally engage prospective customers and convince them to purchase.
What is Consumer Marketing?
Consumer marketing is the practice of creating strategies and campaigns to target a specific market of consumers. As per Think with Google Consumer Insights – more than 40 %of marketers prefer using consumer research to drive decisions and optimize conversions.
The practices of consumer marketing rely heavily on the analysis of consumer data, such as customer loyalty and existing customers to create effective campaigns that will reach and engage their target market. Consumer marketing tools can then be used to measure the success of these campaigns and assess how successful they are at attracting new customers or increasing loyalty from existing customers.
Consumer brands need to adapt their strategies regularly to keep up with customer needs and expectations. A clothing brand, for example, needs to keep track of fashion trends and adjust its marketing life cycle accordingly. Consumer marketing strategies consist of various tools, such as segmentation, personalization, and targeting, to identify and reach the target markets. Consumer marketing campaigns are designed to promote products or services to consumers through different types of media channels, such as digital ads, website content, social media platforms, email marketing, and more.
What are the types of Consumers in Marketing?
There are four types of consumers in marketing – Loyal Customers, Need-Based Customers, Impulse Shoppers, Bargain Hunters, and Wandering Consumers.
Loyal Customers are those who have a strong relationship with the company and will consistently purchase their products.
Need-Based Customers are those who purchase something because they need it, like groceries or household items.
Impulse Shoppers buy things on a whim without much thought or research beforehand, often based on an emotional response to an advertisement or product.
Bargain Hunters look for sales and discounts, always trying to find ways to save money.
Wandering Consumers are those who purchase a variety of products without any real loyalty or dedication to one company.
With the rise of mobile devices, consumer markets have been greatly impacted by changes in technology and marketing strategies. Consumer marketing strategies should now use digital advertising platforms such as social media sites, search engine optimization (SEO), and email campaigns to reach their customers more effectively.
Additionally, companies must ensure that their websites are user-friendly and mobile-friendly to capture the attention of potential customers. By understanding the various types of consumers and using effective marketing strategies, businesses can successfully reach their target audience and make more sales.
What is an Example of Consumer Marketing?
Mobile-optimized ads and content personalization are two good examples of using a consumer marketing strategy to successfully target and convert a consumer market.
Example 1- Mobile Optimized Ads
In today's tech-savvy world, many people rely on their mobile devices for day-to-day activities. As such, businesses need to consider how their marketing strategies look on various phone sizes and platforms. You can create campaigns tailored to each system with mobile-optimized ads that are fun and interactive while delivering a brand's message. This creates a better user experience and can create more effective customer relationships.
Example 2 – Content Personalization
As customers become more comfortable with leaving data trails online, they expect the content created for them to be tailored according to their preferences. As such, many businesses have adopted content personalization strategies that use machine learning models to deliver personalized content. This can be done using the customer's data, including purchase history, search behaviors, and preferences. By delivering highly personalized content to customers, businesses can create more meaningful relationships with their target audiences.
Key Takeaways!
A consumer marketing strategy is all about understanding customer behavior and preferences as well as identifying target consumer markets.
It's important to research your market to find useful consumer data and create content that resonates with your audience.
Be sure to also develop strategies to reach your target audience and engage them with relevant content.
Don't forget to measure the success of your campaigns, so you can make adjustments and achieve your desired outcomes.
What is The Difference Between Consumer Marketing and Business Marketing?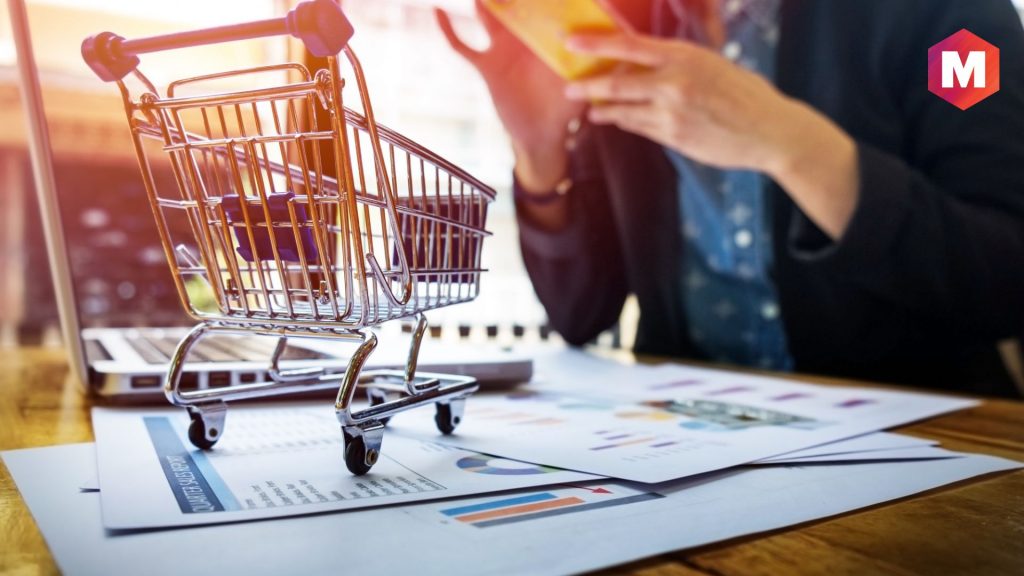 Consumer marketing and business marketing are two distinct approaches to selling products or services. Consumer marketing focuses on targeting individual customers while B2B marketing strategy is focused on reaching businesses as the end customer. Consumer marketers (B2C) create campaigns to attract loyal customers, increase customer loyalty, and convert prospects into buyers. Business marketers (B2B) use market research to develop a target audience of potential companies who may be interested in their products and services.
Consumer marketers often use digital marketing, social media, email marketing, and other creative approaches to engage with customers and build relationships. Consumer market campaigns are designed to reinforce positive brand messages while also creating a sense of urgency that drives potential buyers to purchase the product or service being offered. Business marketers usually have a more direct approach and focus their marketing efforts on providing potential customers with detailed information about the product or service.
Overall, consumer and B2B marketing strategy differs in terms of their target audience, strategy, and tactics. Consumer marketers use creative campaigns to engage individual customers while business marketers often provide more factual data about the company's products or services
What Are Some Effective Consumer Marketing Strategies?
1. Evaluate the fundamental requirements of consumers
A consumer marketing campaign is a process that requires an understanding of consumer behavior, needs and wants. Evaluating the fundamental requirements of consumers will help you create targeted campaigns that address their interests and provide them with value.
2. Develop customer-centric content
Consumer marketing is all about providing value to your customers – whether it's through promotional offers, discounts, or informative content. Focus on creating customer-centric content that is tailored to their needs and interests.
3. Leverage personalized data
Utilize the insights gathered from customer engagement metrics, such as web traffic, to create targeted campaigns that are tailored to individual customers – based on preferences and behavior. Personalized data will help you design campaigns that are more effective and engaging in penetrating, connecting, and converting your consumer market.
4. Leverage influencers
Influencer marketing is an effective way to reach a wider audience. Establish relationships with influencers who have a wide reach, especially in your target markets, as well as those who specialize in the industry you're targeting.
5. Utilize digital marketing channels
The most effective way to reach and engage with customers these days is through digital channels, such as social media, websites, blogs, and apps. Invest in the right digital tools that will help you effectively promote your products or services via business-to-consumer marketing.
6. Create surveys
Surveys are a great way to gain insights into customer behavior and preferences. Ask customers for feedback on your products or services so you can create campaigns that better resonate with them.
Consumer Marketing Tools
SEMrush is a comprehensive suite of marketing tools that provides complete visibility into an organization's online presence. With powerful analytics and keyword research capabilities, marketers can gain insights into their competitors, identify keywords for campaigns, track website performance, and optimize content for search engine optimization (SEO).
Hootsuite is a social media management platform that helps organizations manage multiple social media accounts, schedule posts, and monitor their social media presence. With its robust analytics tools, marketers can measure the performance of campaigns and track the effectiveness of content on different channels.
Google Analytics is a comprehensive analytics tool used to gain insights into website traffic and user behavior. Marketers can use this tool to analyze user engagement, track conversions and optimize their website experience.
Marketo is an automated marketing platform that helps marketers create personalized campaigns and content for their audiences. It provides powerful analytics tools to understand customer segmentation, target customers with relevant messages, measure campaign performance and improve ROI.
HubSpot is an all-in-one marketing platform that helps marketers create, manage and optimize campaigns. It includes tools for content creation, automation, tracking of leads, and analytics. Marketers can use this platform to create personalized customer journeys and reach their target audiences more effectively.
Which one between Data and Creativity will determine the future of Consumer Markets?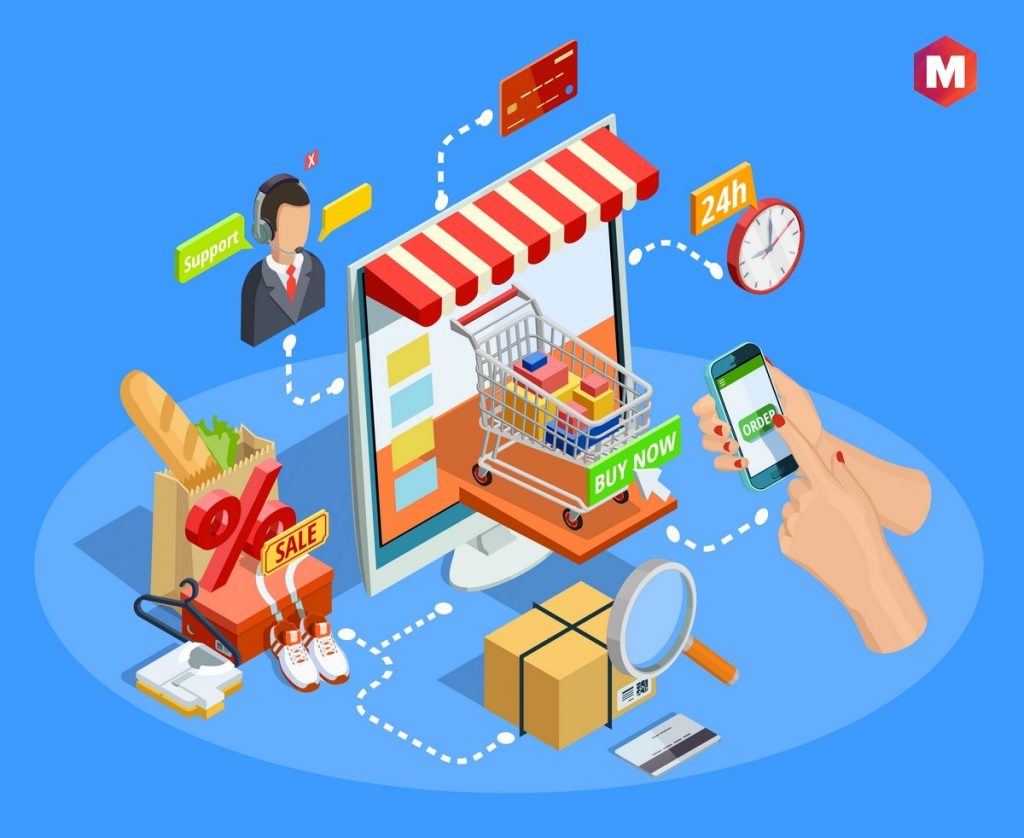 The answer to that question is a combination of both data and creativity. Data can provide businesses with valuable insights into consumer behavior, while creativity can help to craft engaging experiences and campaigns that reach customers in meaningful ways.
By leveraging both data and emotional elements, businesses can create effective strategies for connecting with customers on mobile devices as well as other platforms. Customer data is crucial in understanding customer demands and preferences, so gathering this information should be a major part of any company's strategy.
At the same time, creativity is key in developing engagement strategies that will resonate with customers. By blending both data and creativity, businesses can create effective consumer marketing strategies that will drive customer loyalty and success.
So, the future of consumer marketing will be driven by technology, especially AI and machine learning, but at the same time, an effective marketing strategy must also be underpinned by creativity. By utilizing the best of both data and creativity, businesses can build strong consumer relationships that will stand the test of time. This way, they can ensure that their consumer markets remain loyal in the long term.
Conclusion!
Consumer marketing is an important part of any business's success. It involves various strategies to reach your target audience, such as brand sentiment analysis, customer relationships, and crafting effective marketing messages.
Having a good understanding of the different marketing strategies available will help you create a strategy that will lead to better customer engagement and conversions. Ultimately, it's about finding the right mix of tactics that meets your needs, budget, and overall goal. By taking the time to research and assess what kind of consumer marketing strategies are the best for you, you'll be able to develop a comprehensive plan that will help your business grow and thrive.
In the end, we'd like to share some of the hacks that we use while targeting a consumer market –
Consumer Market Hacks that We Use at Marketing91!
Use AI and machine learning to analyze customer data and optimize campaigns.
Use customer feedback & insights to optimize your campaigns
Focus on creating personalized experiences to maximize engagement.
Utilize multiple channels when targeting your consumer markets.
Invest in content marketing for better brand awareness and visibility.
Liked this post? Check out the complete series on Marketing