Brand experience is the kind of experience a user feels when he or she connects, interacts, engages, or converts with a brand. Brands use different branding strategies to promote brand identity and invoke favorable emotional responses from target audiences to not only personalize customer experiences but also ensure customer satisfaction. When a person engages or interacts with a brand, they get a brand experience. Some brands create feelings of innovation and technology, whereas others are unreliable and have a negative reputation.
Personalized, engaging, and satisfying customer experience plays a crucial role in boosting customer loyalty, brand loyalty, conversions, and memorable brand experience. A brand experience strategy is subjective and it always incorporates a tendency of varying from one target audience to another because of varying conditioning and experiences of every individual. Brand experience is a larger concept that contains user experience within it. Creating a memorable user experience consistent with the overall brand experience is a component of brand experience.
What Is Brand Experience?
Definition: Brand experience is defined as the experiences that a brand deliberately or inadvertently creates in the heart and mind of its users or target audiences to influence their feelings, thought processes, and behavioral preferences to optimize lead generations, emotional connections, conversions, and sales.
Brand experience can be understood as the inclusion of brand strategy, customer experience as well as user experience. It lets your users and target users experience your brand identity on a holistic level.
Brand experience is effective in building consumer awareness and brand perception for creating brand-faithful customers. It plays a key role in eliciting positive emotions and feelings from the target users.
In simple words, brand experience is understood as to how a brand is experienced by existing and target users. It is all about what customers feel while interacting with a brand. An effective brand experience strategy creates memorable experiences for the target and existing audiences.
Why is brand experience important?
Brand Experience is the experiences, feelings, cognitions, and behavioral reactions elicited by a brand or company name and related stimuli such as Brand design and identity, packaging, communications, and settings.
Earlier, customers would assess their purchases based on a limited number of variables, but with the evolution of the internet, a massive shift took place. Nowadays, rather than relying just on marketing communications, we now seek out brand views from friends, social media, blog entries, and review sites.
Brand experience is essential for ensuring a favorable sensory experience in the heart of a target audience to channel deeper connections and motivate audiences to influence their purchase decisions.
The ultimate goal of a positive brand experience is differentiating a brand from other brands and boosting conversions. This is why brands try to create craft impressive and attention-grabbing brand experiences.
Some of the key reasons why brand experiences are important are-
Empowers a brand by adding a deeper meaning to its offering
Builds brand perception
Optimizes brand loyalty
Helps in standing out of the clutter
Elements of Successful Brand Experiences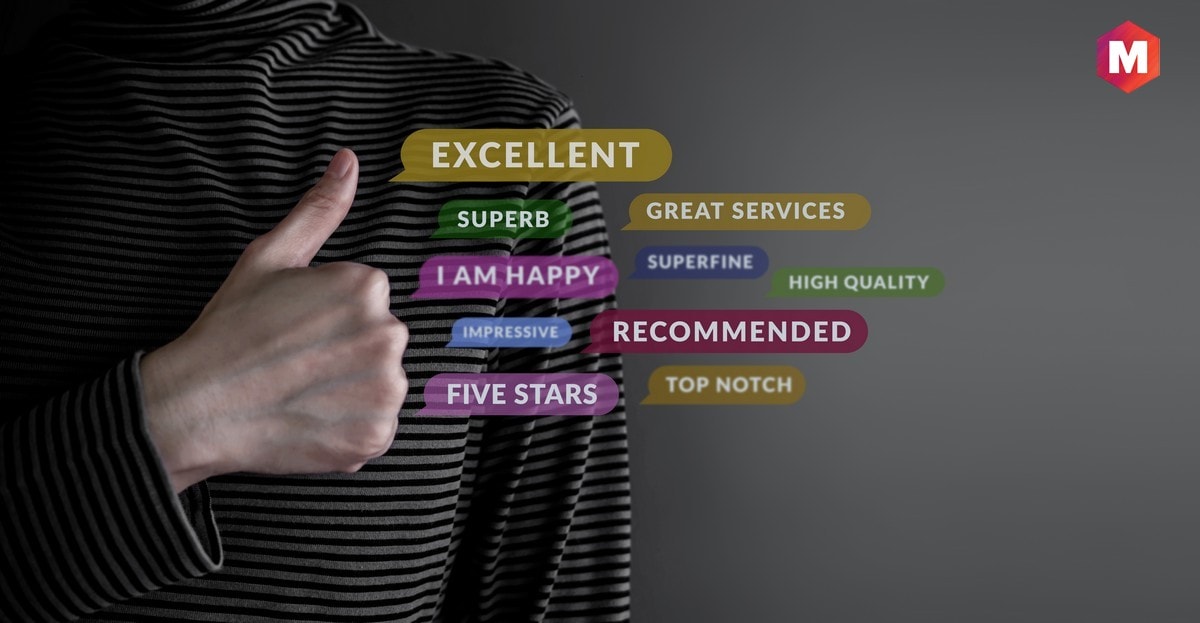 The way we interact with brands has evolved due to the internet. Connections of target and existing audiences with their favorite brands and new ones have grown far more complicated than ever before.
Previously, we only came into touch with a brand through commercials in print, radio, or television, followed by the product itself, but brands have social media accounts, use marketing emails, and shop at multiple online portals that sell the items. The majority of companies have their apps and social media pages.
A good brand experience necessitates turning the entire process into an adventure. As a result, you must ensure that you consider all of the many parts that make up your brand. The following are some of the most essential of these elements:
Design
voice of the brand
Experiential learning
Customer service
brand image
Factors that Affect Brand Experiences
Various factors influence a customer's perception of a brand. Many of the following factors are used by businesses to impact the perceptions connected with their brand-
Advertisements are designed to extend the brand's mood and personality, targeted at a specific or broad audience.
Well-resourced customer service helps customers have a great experience and is more likely to purchase or return as a customer.
Organizations strive to have a robust online presence that reminds potential customers of their brand when they need to fill it. Websites, social media profiles, and blogs help businesses establish an online presence for their company.
To persuade customers to utilize their brand, companies may pay for product placement or engage spokespeople to have their items appear in movies, ads, or the same shot as celebrity endorsers.
Designers select colors for advertisements, online content, and other marketing materials that elicit desired sentiments in clients at various phases.
Promotions such as discounts and coupons and customer incentive programs attract new consumers and provide great experiences for them.
Creating memorable jingles or phrases may help a brand stick in customers' minds.
Logos, branding, store layout, and signage may all be intended to evoke certain feelings, such as trust, enthusiasm, or reliability.
Many businesses provide a daily newsletter or periodic press releases with material relevant to their target audience and include brand news.
Six Steps to develop a Fantastic Brand Experience
Existing, as well as potential customers, are involved at every stage of the brand experience. The key to developing a memorable brand with recurring consumers is prioritizing expertise over all else. Today, some of the most well-known businesses offer aspirational experiences that evoke emotions in both new and existing customers.
A great example of exceptional brand experiences is the kind of experience that Netflix offers. It is familiar, easy to access, provides comfort, and keeps you interested by always giving new and engaging content as per your preferences. Netflix has become a household name shared by many worldwide by paying attention to how people perceive their brand and want.
Let us now have a look at six steps of creating positive experiences for a brand name
1. Find out what your mission is
What's your name? The ability to answer this question significantly impacts your brand's experience. The tone of the experience you wish to create will be determined by defining who you are.
In an oversaturated market, items linked to a more significant cause might stand out—the mission frequently has greater value than the product itself. What is the higher purpose of your company?
2. Storytelling should be prioritized
Sharing your brand's narrative creates a sense of continuity, stimulates interest, and portrays a living, developing organism rather than a static commodity designed merely to earn money.
Brands can tell their story and truly inspire people through blogs and social media.
3. Consistency is key
All of the parts that make up your brand must speak the same language; otherwise, your company's image and overall consumer experience will suffer.
Visual consistency is covered by brand assets and brand rules, which include your business's color palette, typography, and logo.
4. Look for ways to become involved
Sending clients competitions and surveys, tasting your products at a grocery store stand, and setting up pop-up stores are all examples of methods to engage customers.
These possibilities may best be used to understand your digital sales funnel and how and where your consumers are most likely to interact with you.
5. Prioritize experiences above profits
The portions of the shopping experience that a consumer remembers the most are what happens before, during, and after the transaction.
The three-stage model of service consumption is also known as the pre-purchase, service encounter, and post-service stage.
6. Adapt and grow
The way we shop, gather information, and seek out new experiences is continuously evolving.
Yelp reviews and the flow of consumer reviews have had a significant impact on how companies do business, and social media is everything and always changing. Today, more than ever, adaptability is crucial.
Effective Brand Experience Strategies
Some of the key brand experience strategies that are useful in connecting with audiences and evoking favorable emotions to build trust and boost conversions are-
Offer live experiences
Use design thinking
Ensuring personalization
Include storytelling
Use the comments section of blogs to know what readers think
Instead of emotional content use emotion-evoking content
Brand experience vs. User experience
Brand experiences, as well as user experiences, are associated with the cognitive, sensory, and or behavioral inclinations of a customer in response to the experiences that a brand offers. But they both have a very thin line difference.
User experiences are associated with the takeaway of a customer from his or her interaction with a product or service or other offerings of a brand.
For example, customers will have a positive user experience if they receive fast and effective customer service, a frictionless checkout process, or an easy-to-use product. While on the other hand, brand experience is associated with the holistic experience that a brand offers.
User experience is managed by the customer service team and it is used for creating repeat customers while brand experience is managed by the branding, marketing, and sales team and is used for drawing in new customers.
Brand experiences make promises while customer experiences keep those promises.
Here is a video by Marketing91 on Brand Experience
Brand Experience Barriers and How to overcome them
Surprisingly, some of the most significant barriers to enhancing experiences arise from within each brand. Approximately 45 percent of marketers recognize the importance of brand experience, yet only about 23 percent feel their specific brand is providing a great experience.
Similarly, around 23% of team members say their supervisors do not place as much attention on brand experience as they do. This causes a schism between teams and, eventually, campaigns.
The remedy is to put more attention on and/or re-evaluate your branding approach. This results in a more solid objective framework and a greater emphasis on the whole brand.
Brand Experience Examples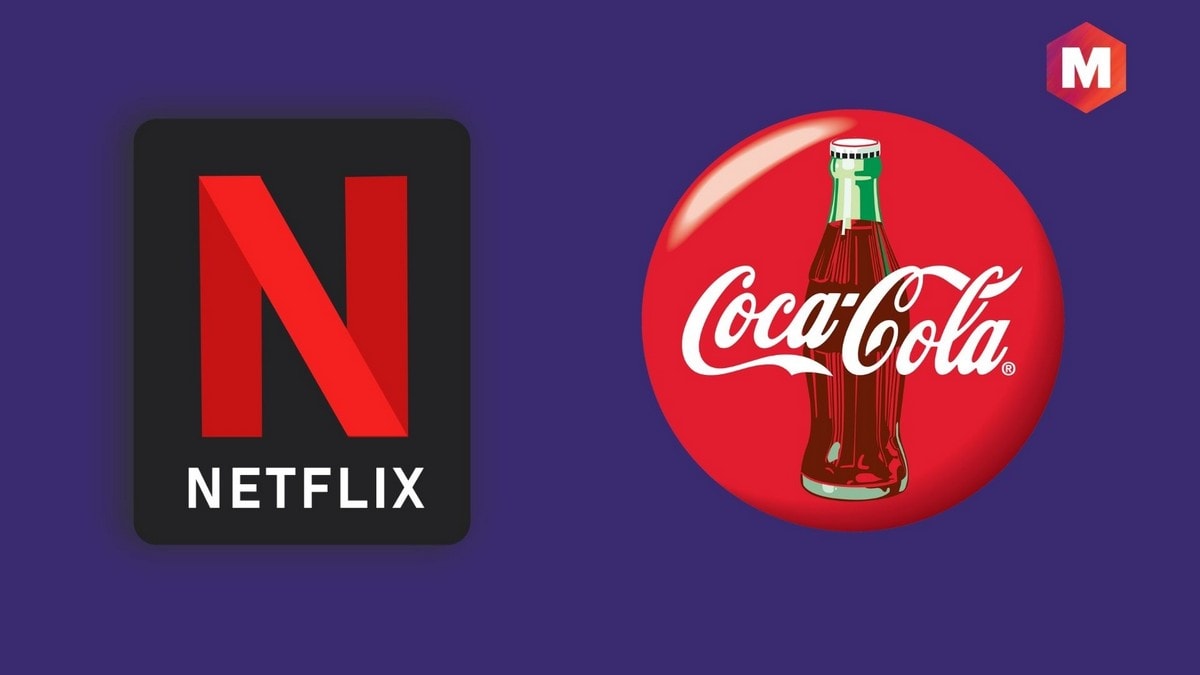 1. Netflix
Netflix's brand experience strategy revolves around its mission statement "to entertain the world". It incorporates design thinking to put itself into the shoes of its users by doing extensive user research along with surveys to take personalization to a next level where users get to see things as per their inclinations.
2. Coca-Cola
Coca-cola came up with a 'share the happiness, share a coke' story in the year 2011 to offer happiness, caring, sharing, fun and love brand experiences to its users. The campaign not only incorporated personalization but also showed empathy toward its target audiences which was highly effective in developing a favorable connection in the minds of its users.
Conclusion!
A brand experience is a symbiotic relationship that exists between a company and its target as well as existing users. You can provide a terrific brand experience to your customers by taking the time to do extensive research and comprehend everything that can develop a conversion-oriented connection with them to ensure a great brand experience.
With the evolution of technology and market trend, the future of branding is also going to be quite interesting. The truth is that no one can accurately forecast the future. What is popular today may be obsolete tomorrow.
That doesn't mean we should just let the pieces fall where they may. The concept that everything will change at some time is part of the branding game. It is not our responsibility to anticipate such a shift but rather to be as prepared as possible to respond when it does.
Having said that, well-informed, creative and design thinking are valuable assets in planning for the future of brand experience. Everyone appears to demand unique and real experiences, and brands need to ensure this with their brand experience strategies.
Liked this post? Check out these detailed articles on
Topic of Branding
Alternatively, check out the Marketing91 Academy, which provides you access to 10+ marketing courses and 100s of Case studies.