Definition: Brand management is a branding process responsible for identifying a brand's core value and managing it in a manner that the brand value is reflected in its target market. Here, the term brand may represent a business, corporate, person, product, or service.
Brand management is the art of taking a brand to higher and higher levels. While it is tough to create a brand, it's tougher to sustain it. This gives rise to adept management of a brand. It refers to the continuous effort which goes into adding value to your brand.
The proficient managers bring the brand into the good books of the customer in the target market. They optimize the brand presence and measure brand growth to build up a market consisting of loyal customers for the brand.
What is Brand Management?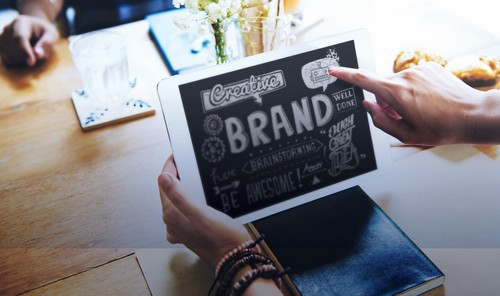 Brand management is responsible for increasing brand equity. It incorporates techniques for optimizing the perceived value of a brand in a sustainable manner.
Creating brand awareness, bringing it to the main stage, and presenting it in the best way possible is an integral part of brand management. It revolves around the management of the tangible and intangible characteristics of a brand.
The Process of Brand Management
The process of managing a brand is holding the brand's principles tight. Brands optimize their presence and market share by putting forward a positive brand image.
You might have seen advertisements of brands about how they are better than the rest. They also try to build up a common emotional ground with the consumers and connect with them through various aspects. While they are all very creative and engaging, only a few of them leave a mark on the viewer's minds.
What is unique about them? What does make them better than the rest?
It's the process they follow. It's the principles they stick to. Let's see all about the process of Brand Management. It takes years to build a brand. But, when it's finally done so, it has to be maintained continually through innovative and engaging ways.
Here are some principles that you must hold tight during the process to make your mark in the market, with every succeeding point that each of them is interconnected and need attention.
1. Brand Awareness
You need to pay a lot of attention to creating awareness about your brand among the Target Audience. It is essential that your brand reaches more and more people with time.
2. Brand Recognition
You need to find out ways and hacks to make your brand a familiar name among people. It may be through a catchy song in your advertisement or a friendly dialogue, or an excellent dance step. Find ways to remember your brand because this is the first step towards becoming huge as a brand.
3. Brand Reputation
Working on Brand Reputation is one of the critical jobs of a Brand Manager. Develop a reputation for your brand which can't be easily destroyed!
4. Brand Equity
This refers to the value your brand name has gained over time among the customers. This name recognition makes people prefer your brand over any other generic product, even when your prices might be higher. It is very similar to brand valuation, which refers to the commercial value of your brand in the market. Your job as a brand manager would be to take your brand equity to more significant levels with time.
5. Brand Loyalty
It is pretty clear by the name itself what Brand loyalty means. Building upon brand loyalty is very important because your customers will propagate your message among people more than any promotions. While you cannot directly influence the loyalty of your customers to your brand, you can take measures that might be helpful in this direction. Focusing on customer satisfaction through a good customer service department can be of great help.
Examples of Successful Brand Management
There are umpteen examples of brand management that we encounter in our daily lives while watching TV or any video online. Some advertisements immediately catch our attention. Some of them leave thinking of them, while some leave a deep impression on our minds.
One such example is the "Hero" anthem. The advertisements of Hero MotoCorp are often remembered for this catchy song. A yet another example is Nike, the world's largest sports footwear and apparel company.
So, what is the secret to success? The brilliant Brand management and a great way of advertising.
And how can one forget about Apple, the world's largest IT company by revenue!
Well, Apple's advertisements have always been stunning. Right from its first stint in 1984 till today, Apple always takes its fans on a ride with great visuals and bang-on music. To follow what Apple did, you must know your target audience insanely well and create a thing for each of their needs!
Moreover, A brand does not necessarily need to be a single product. Take the example of Reliance. Well, Reliance does quite everything that it can do. Right from mobiles to retail, textile, education, and what not! It is a great example of expanding your brand and taking it to the highest feats possible
Roles and Responsibilities of Brand Managers
1. Design the brand name and brand identity
Designing the brand name and logo of a brand is an essential role in the job of a brand manager in a new company. A company that is trying to establish its name and identity in the market requires the expertise and skills of professionals to choose the right name and right marketing.
Therefore, the role of a brand manager becomes crucial in any new organization. A brand manager is required to establish communication between the founders of the company and the creative team. So that right and unique brand name can be selected which reflects the philosophy of the organization.
2. Learn about the current and future market trends
A brand manager is required to keep a check on the current as well as future market trends. He is expected to prepare business and marketing strategies to maintain the position of the company in the market. This information is essential to make the right production decisions and developing sales plans.
3. Communicate with different departments
It is the role of a brand manager to communicate with various departments and share the knowledge collected by him about the market trends with them. Sharing this information is necessary to make the right decisions. Every department has an important role to play in the success of a business.
For example,
The marketing department will prepare its marketing strategy using this information.
The sales department is required to know the current market to create the right sales pitch for customers.
The production department is needed to make production decisions to meet the demand of the market.
Therefore, the role of a brand manager becomes vital in an organization.
4. Keeping an eye on the business strategies of other brands
A brand manager is not only required to focus on the brand of his organization but is also needs to track the business strategies of other competitor brands.
This information is crucial for a brand to give competition to the different brands and to keep their customers from going to them. In this way, they stay active in the market and provide a competitive edge to their competitors.
5. Protect the image of the brand
It is part of the job of a brand manager to protect the image of the brand. The image of the brand in the market is similar to the image claimed by the company. The brand manager adopts different strategies to improve the image of the brand and to attract potential customers.
In addition to this, the brand manager deals with all the rumors about the brand in the market and takes the required steps to settle those rumors.
6. Communicate with different marketing and advertising agencies
Many brands outsource their work of marketing and advertising to specialist companies. However, these companies work as an integral part of the organization and take instructions from the brand manager.
It is the role of a brand manager to explain the marketing and advertisement requirements to these agencies. In addition to this, all advertisements are approved by the brand manager before presenting them to upper management.
7. Plays an essential role in top management
A brand manager is an integral part of upper management. He shares crucial information about key brand activities with upper management. The upper management should be made aware of all brand activities like advertising campaigns, marketing strategies, etc.
The brand manager also answers the queries of top management, and being the head of the creative department presents all the creative ideas to the management.
8. Manages budget for marketing and advertising
A brand manager is responsible for deciding the budget for marketing and advertising. He decides the budget for every marketing and advertisement campaign and makes sure that all activities performed are within the budget.
9. Perform a key role in creating business opportunities
Being the head of a creative department, a brand manager plays an essential role in creating new business opportunities for the company. He also assists in deciding the price and design of the product based on the current trends in the market.
Besides, taking care of the brand image and marketing strategies, he keeps looking for business opportunities for the growth of the company.
10. Communication with consumers
A brand manager is not only responsible for satisfying the management but also plays an essential role in keeping the consumers satisfied. He establishes a connection with consumers through different platforms and helps his team to tackle complicated customer queries.
8 Brand Management Softwares to Manage your Brand
Having talked about brand management so far, it is imperative to know about various resources you might use to improve your efficiency. And as is the rule of this decade, every problem that exists has possibly got an app or software to help us find a solution.
So, here is the list of a few software that would help you organize your work at brand management and keep track of it.
1. BrandVerity
With their tagline-" We protect the world's leading brands online." BrandVerity explains it all. They provide the brands with tools to check their online representation and to take the corresponding action. They thus help the brand establish a relationship of trust between them and the customers.
2. Brandfolder
It helps marketers distribute all their assets effectively and analyze their performance. It also allows your team's easy collaboration to create brand assets, work on marketing campaigns, and even launch new products.
3. BrandWorkz
It is an amazing platform for a brand manager and marketer, designed to be the center of your marketing ecosystem. It makes it super easy for you to centralize, manage and share your marketing content and ensure that the right message reaches the right audience. It increases your marketing efficiency manifold.
4. Bynder
Bynder is a powerful and easy-to-use platform for your brand. It helps you with the right and on-brand assets. Teams can do real-time collaborative edits, and the file-sharing procedure is also very simple. All in all, Bynder is one of the easiest to deal with platforms and provides a great digital experience to its users.
5. Canva
It is an online graphic designing tool. It's helpful for brand management because it allows you to upload your brand assets such as your logo, typography, colors, etc., and lets your creativity innovate some beautiful designs. Your team can easily collaborate on canvas, and you can rest assured that they are using the correct brand assets- thanks to Canva.
6. Lucidpress
Lucidpress has multiple features, a brand management platform, a design program, and a library of marketing templates. It is very similar to Canva in the sense of uploading your brand assets and creating new designs. But your team can collaborate and re-use the templates made and do a lot more with Lucidpress.
7. TrustPilot
TrustPilot offers "freemium" services to businesses. It is a review software that helps you build your brand reputation and loyalty. You can collect reviews from customers and also share them with other potential customers. It helps build upon your customer base and also improves your brand loyalty and reputation among your customers.
8. Wedia
It is a cloud-based Digital Asset Management (DAM) solution that can store all your Brand assets. This makes it easy for different teams to use them and create more digital assets.
Here is a video by Marketing91 on Brand Management.
How does Brand Management help you?
Well, it can be understood by relating your brand to your child. Just giving birth to a child doesn't suffice! You need to raise him with utmost care and dedication. You need to nurture it with your efforts and be at your best all the time to make sure that your child turns up into a great adult. The same is the case with your brand. Well, your brand is your brainchild, too. So best of luck raising your brand into a huge success!
Conclusion!
Now, on the concluding note, it is clear that managers must treat a brand like a living entity which means that it keeps changing over time. The image of a brand keeps on changing in the market.
And while your brand is all yours, its value is created and affected by a lot of external factors too. These factors may be media, competitors, trends, and many other things. In this era of social media and the increasing influence of various factors over people, it is of utmost importance to hold on to your brand equity.
But of course, you can't control what others say about you. Nor can you take control of the consumer's thoughts about your brand. The only thing in your hand is to take strategic steps to ensure that you hold to your words and your brand's core values.
This would help you make a firm ground for the brand to stand tall in the market.
Liked this post? Check out the complete series on Branding