What is a Brand Partnership?
A brand partnership is a strategic collaboration between two or more companies that mutually benefit by leveraging each other's strengths to create a successful marketing strategy. It is also referred to as a co-branding partnership or advertising partnership. By using co-branding partnerships, brands appeal to new audiences, boost awareness and optimize ROI.
A brand partnership is a type of business relationship between two or more companies. It involves the collaboration between these companies to create brand awareness, increase brand visibility, and improve brand reputation for each brand involved. For example, a brand partnership between an apparel brand and a makeup brand would allow them to cross-promote each other's products, increasing exposure for both brands.
A brand partnership is a great way for companies to team up and create new products, services, or campaigns that will benefit both parties. It also allows each brand to tap into the strengths of their partner's brand and reach a larger audience than if they were going it alone. Brand partnerships are often mutually beneficial as they increase brand recognition and visibility, as well as help to create a positive brand image.
As strategic marketing, successful partnerships of brands can help companies to create successful collaborations that amplify the effectiveness of their marketing strategies. Brand collaborations are often seen in co-branding efforts, such as two companies partnering to create a new product or service, or one company leveraging another's existing brand and customer base to promote their products.
The successful collaboration can involve a variety of activities such as creating joint marketing campaigns, co-hosting events and conferences, offering discounts on products and services to each other's customers, and developing mutual brand loyalty. These activities create brand visibility, build brand trust, and help to engage customers more effectively. By teaming up with another brand, you're showing customers that your brand is reliable, trustworthy, and has the expertise to deliver quality products and services.
Types of Brand Partnerships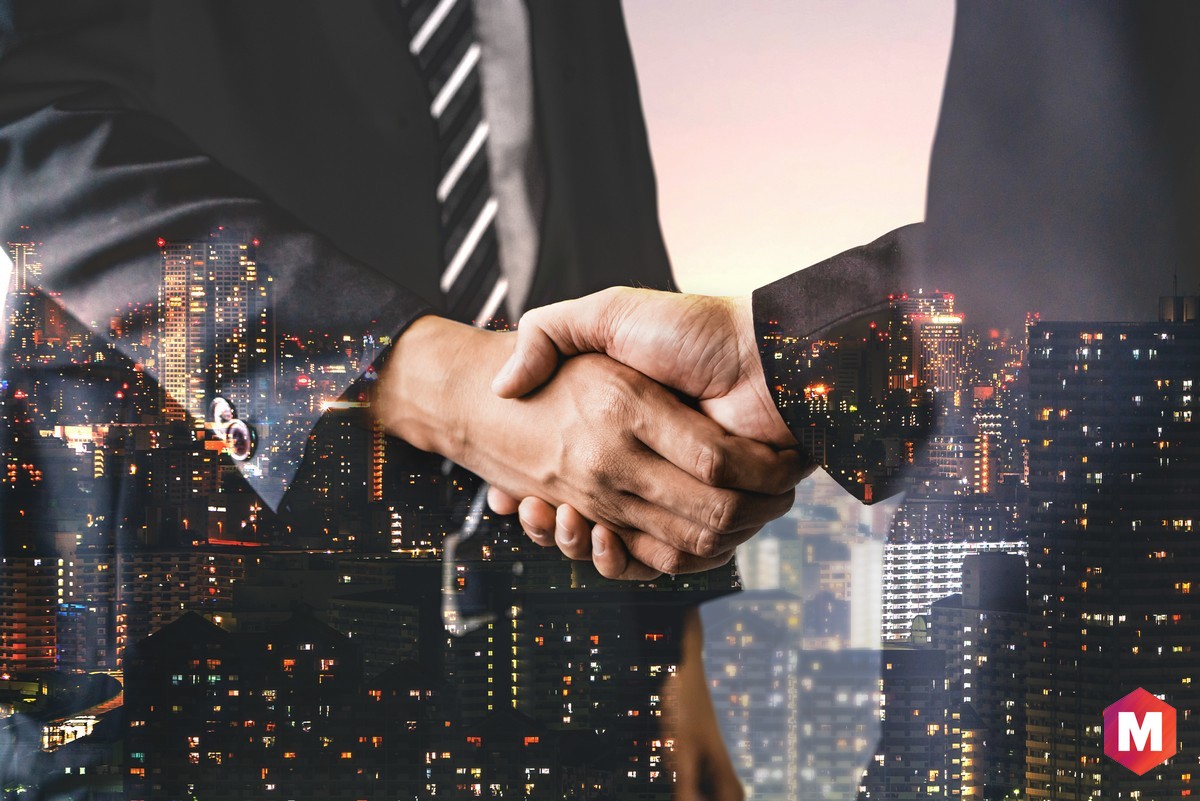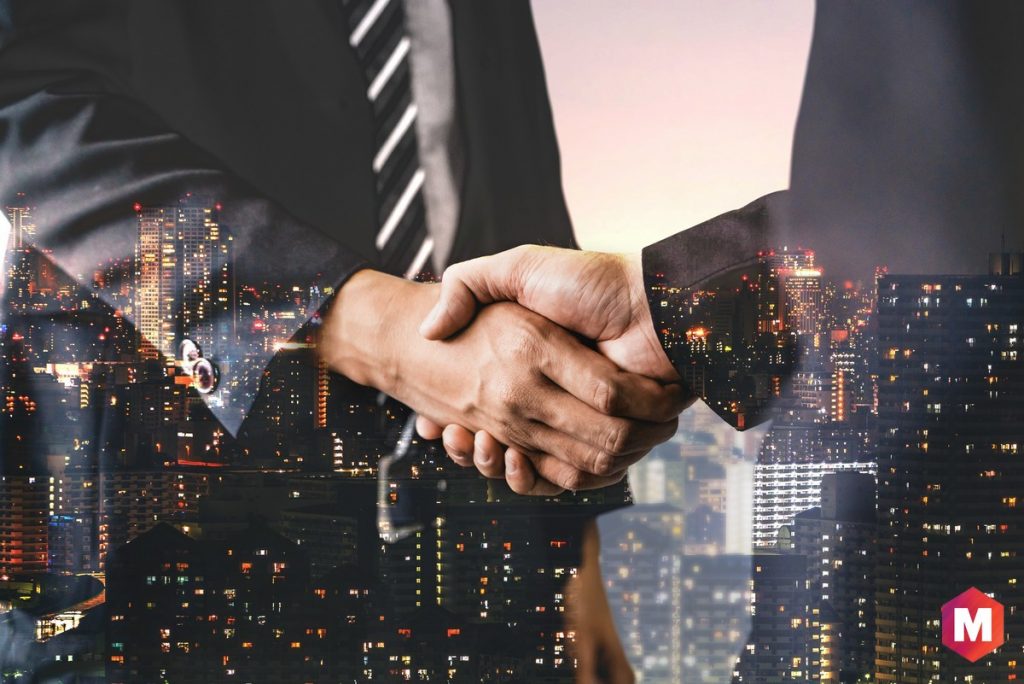 There are many different types of brand partnerships, from small local collaborations to large-scale international agreements. Common brand partnership models include:
1. Content marketing partnerships
Content marketing can be a powerful brand-building and brand-awareness tool. Content marketing partnerships involve two or more companies collaborating to create and share content across multiple platforms, such as websites, blogs, social media accounts, and other digital channels.
2. Sponsorship marketing
This type of partnership involves one brand sponsoring another brand's event or campaign. Sports marketing can include sponsoring a brand's events, product launches, webinars, and other activities. Sponsorship marketing is an effective way to raise brand awareness and increase brand visibility.
3. Affiliate marketing
In affiliate marketing, brands partner with individual influencers or websites to promote their products and services in exchange for a commission. This type of brand partnership is becoming increasingly popular as it allows brands to tap into their partner's network and reach a larger audience.
4. Charity partnerships
Charity partnerships are an effective way for two brands to come together and support a cause. By teaming up, both brands can leverage their respective platforms and networks to spread awareness about the cause and encourage donations.
5. Co-branding partnerships
Co-branding is when two or more companies team up to create a new brand. This type of brand partnership is often used to create a product that combines the best features of each brand, such as a new flavor of an existing product or a hybrid version of two products.
6. Comarketing
Comarketing is when two companies partner up to promote both their products and services at the same time. This type of brand partnership can be used to leverage each brand's strengths and increase brand visibility.
7. Distribution marketing partnerships
In this type of brand partnership, two brands team up to distribute each other's products to customers. This allows both brands to reach a wider audience while also creating brand loyalty among customers who may be loyal to one brand but not the other.
8. Licensing arrangements
In a brand licensing arrangement, one brand gives the other brand permission to use its name, logo, or other elements of its brand identity in exchange for a fee. This type of brand partnership is often used by large companies to expand their reach into new markets.
9. Product placement
Product placement is when a brand pays another brand, such as a television show or movie, to feature its product in the content. This type of brand partnership can help to increase brand visibility and create positive associations with the brand's products.
10. Incentive and loyalty marketing partnerships
This type of brand partnership involves two brands teaming up to offer customers incentives and rewards for loyalty. This can help to increase brand loyalty and brand visibility as customers will be more likely to keep coming back for the rewards.
11. Referral agreements
In a brand referral agreement, one brand encourages its customers to refer other potential customers to their partner brand in exchange for a commission or reward. This type of brand partnership is often used by companies to expand their customer base.
12. Joint ventures
Joint ventures involve two brands joining forces to create a new product or service that combines the strengths of both brands. These types of partnerships can be beneficial for both parties as it allows them to leverage each other's resources and reach a wider audience.
13. Other strategic partnerships
This type of brand partnership can involve a variety of different strategies and activities that two brands can engage in together. This could include joint advertising campaigns, cross-promotions, endorsement deals, and more.
14. Joint product partnerships
In this type of brand partnership, two brands come together to create a new product or service that leverages the strengths of both brands. This type of brand partnership allows both brands to reach a larger audience and increase brand visibility.
15. Outsourcing
Outsourcing is when one brand pays another brand to provide certain services such as production, design, or marketing in exchange for a fee. This type of brand partnership can be beneficial for both parties as it allows each brand to leverage the other brand's resources and expertise.
16. Shop sharing
Shop sharing is when two brands team up to share the same physical retail space. This type of brand partnership can be beneficial for both parties as it allows each brand to reach a larger audience and increase brand visibility.
Components of Effective Brand Partnerships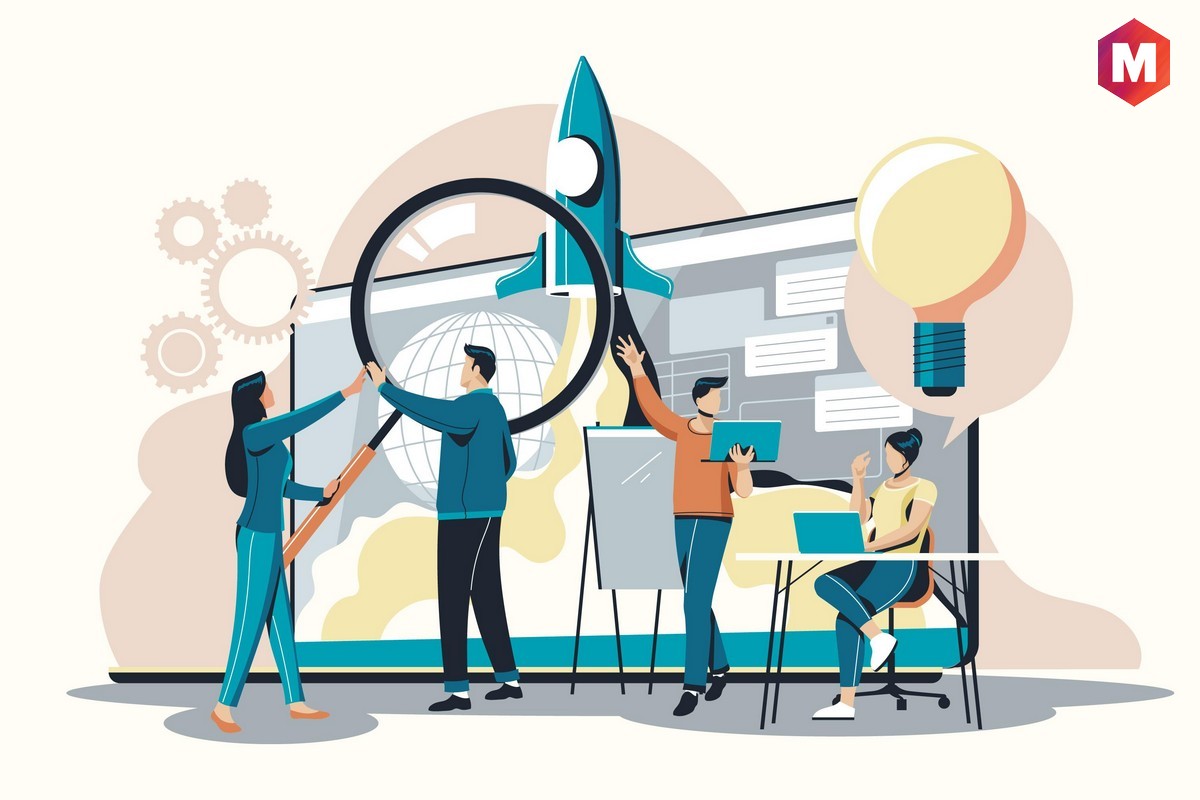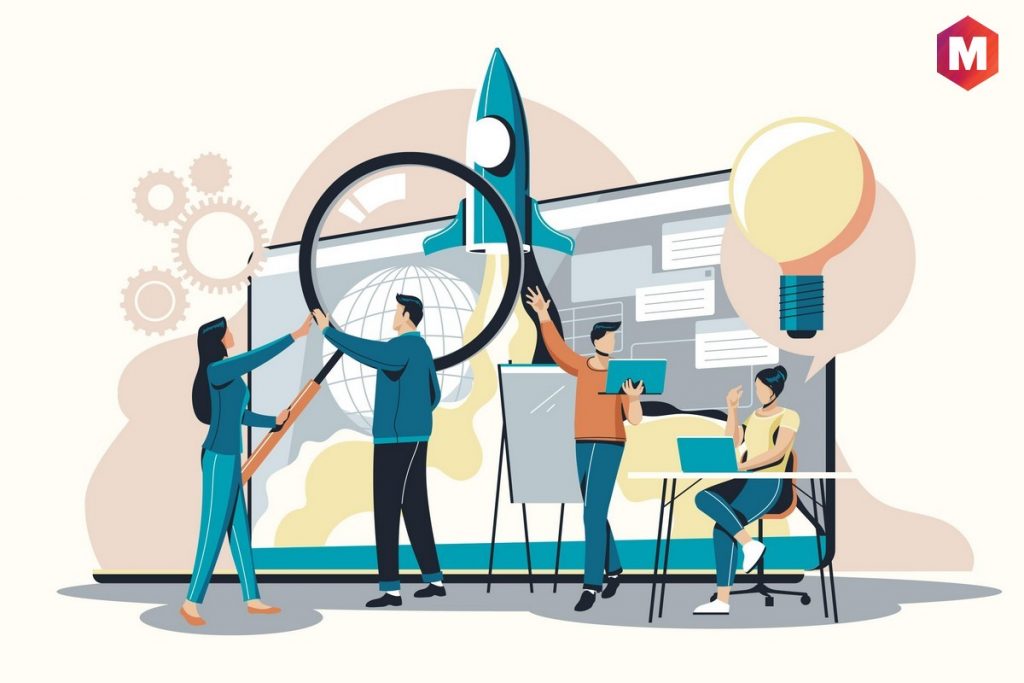 1. Quality
Quality should be a key element to look for when entering into brand partnerships. Both brands should strive for a high-quality offering that is in line with their brand and speaks to their target audiences.
2. Familiarity
Both brand partners should have an understanding of each other's brand identity, target audience, and mission so they can create content or products that are tailored to the needs of both parties.
3. Innovation
Brand partnerships are great opportunities to innovate and come up with creative new ideas that leverage both brand's strengths and reach new customers.
4. Audience-Minded
The brand partnership should be focused on providing value to the customer rather than solely promoting either brand's products or services.
5. Problem Solver
The brand partnership should be focused on solving a problem or creating an opportunity for both brands that neither brand could do alone.
Steps of Setting up a Successful Brand Partnership
1. Define your business values and needs
Before you start searching for brand partners, it's important to define what your brand values are and what you need from a brand partner. This will help narrow down the potential partners that would be a good fit for your brand.
2. Brainstorm a few initial ideas
Spend some time brainstorming the types of brand partnerships that could be mutually beneficial for both parties. Consider how each brand can leverage its strengths and resources to come up with something unique.
3. Find potential collaborators
Now it's time to start searching for potential brand partners who have a similar target audience, brand values, and mission as your brand. Make sure you research any potential brand partners thoroughly before reaching out to them.
4. Make a list of potential options
Once you have identified some potential brand partners, draw up a shortlist of suitable candidates that meet the criteria outlined in step 1.
5. Conduct your research
It's important to do your due diligence on any potential brand partners before entering into an agreement with them. Make sure to read up on their brand values and mission as well as any past brand partnerships they have done.
6. Getting in touch
Once you've identified a potential brand partner, it's time to reach out and start the conversation. Make sure your initial message is professional yet friendly and outlines what you would like to discuss further.
7. Being together
If both parties are interested in exploring a brand partnership further, arrange an in-person meeting or call to discuss the details of the brand partnership further.
8. Choose the right project to work on
During this meeting or call, both parties should come up with ideas for how the brand partnership could work and identify which project would be best suited for both brands.
9. It's time to make your relationship official
Once both parties have agreed on a brand partnership project, draw up an official agreement that outlines the terms and conditions of the brand partners as well as any deadlines or milestones that need to be met.
10. Finalize the key dates
Discuss any key dates such as launch dates or completion dates, so that both brand partners are clear on when the project will be finished.
11. Be prepared for launch
Once the agreement is finalized, it's time to start preparing for the launch of the brand partnership! Create a plan for promoting the brand partnership and make sure all brand partners have their promotional materials ready to go.
Tips to Secure a Successful Brand Partnership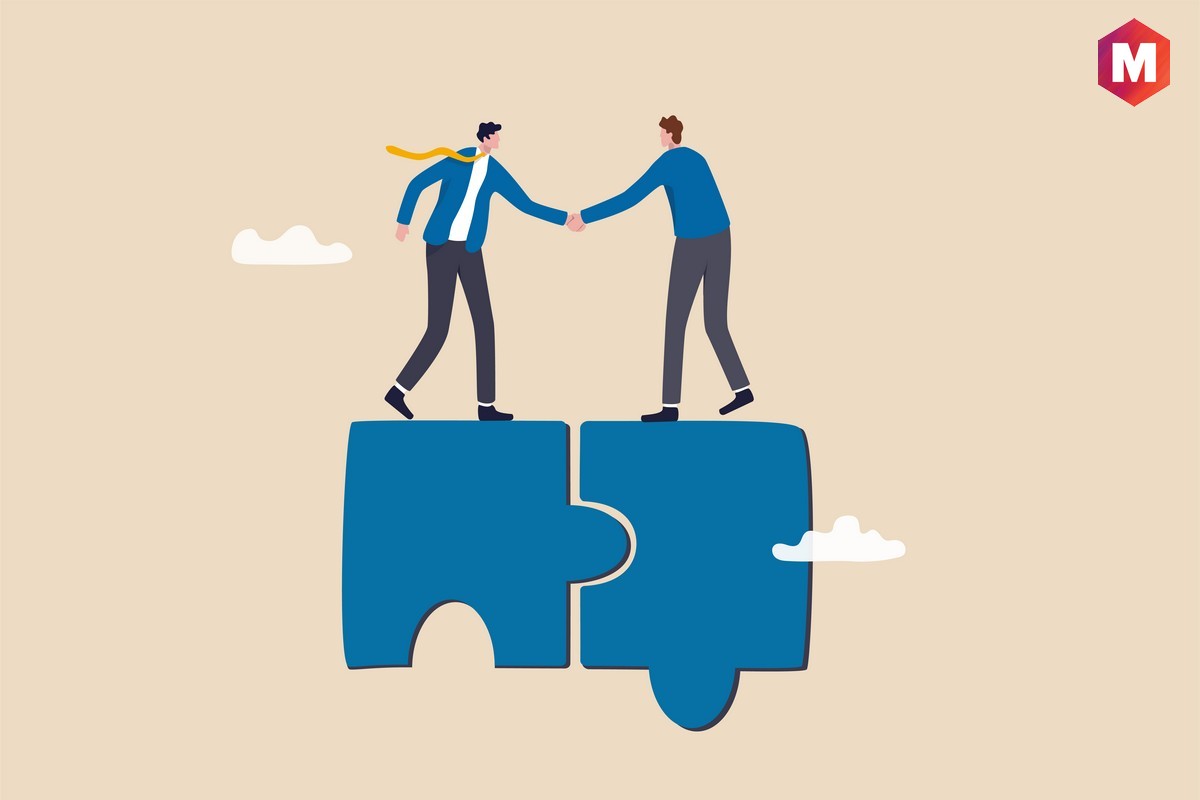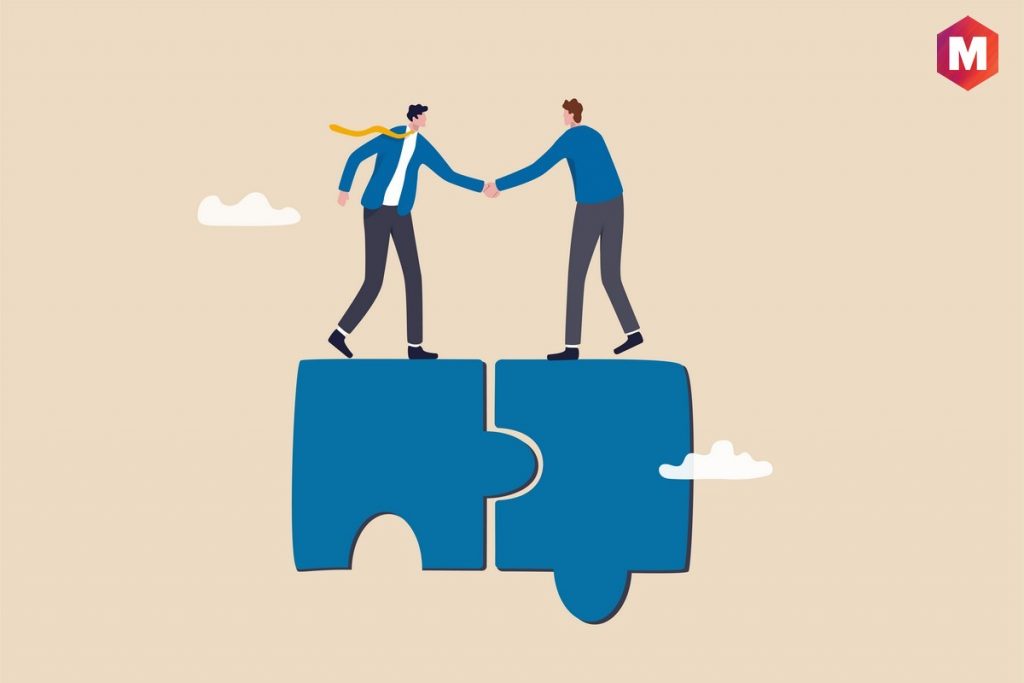 1. Know your product
Before you start looking for brand partners, make sure you have a good understanding of the products or services you offer and the brand values you hold. This will give brand partners a better understanding of how their brand can benefit from the partnership.
2. Research partnership opportunities
Research potential brand partners who could be a good fit for your brand. Look into the industry they are in, their brand values and mission, as well as any past partnerships they have had.
3. Build relationships with your chosen brands
After you've identified the brand partners you want to work with, start building relationships by engaging with their content and connecting with them on social media. This will help create a sense of familiarity which can help when it comes to pitching your brand partnership ideas.
4. Make your pitch clear
When it comes time to make your brand partnership official, make sure that you clearly outline the terms of the agreement and any key dates or milestones that need to be met during the course of the brand partnership.
5. Maintain relationships long-term
After the brand partnership is launched, continue to build and maintain your relationships with brand partners. This will help ensure a smooth collaboration process for future brand partnerships as well.
Best Co-branding Examples
1. Nike & Apple
In 2006, Nike and Apple teamed up to create the Nike+iPod Sport Kit, which allowed runners to track their progress and achievements through a series of sensors connected to an iPod nano.
2. Target & Disney
In 2019, Target partnered with Disney for a special "Frozen" themed shopping experience in-store and online. The brand partnership included limited edition products such as apparel, home goods, toys, and more all inspired by the classic animated movie.
3. Spotify & Coca-Cola
In 2012, Spotify and Coca-Cola teamed up for a global brand collaboration that saw Coke sponsoring playlists on Spotify as well as exclusive content such as artist interviews and behind-the-scenes videos.
4. GoPro & Red Bull
In 2016, GoPro and Red Bull joined forces to create a series of extreme sports videos that showcased the power of their brand partnership. The videos were viewed millions of times and helped to increase brand awareness for both companies.
5. Amazon & American Express
In 2018, Amazon and American Express partnered up to launch the "Amazon Prime Rewards Visa Signature Card" which offered exclusive rewards and discounts for Amazon Prime members.
Some of the examples of brand partnerships are
Ade Hassan – Nubian Skin X Adobe
Julissa Prado – Rizos Curls X Microsoft
Tonya Rapley – My Fab Finance X Headspace
Rachel Comey, Victor Glemaud, Sandy Liang, Nili Lotan & Target
Joybird & Sherwin-Williams
Casper & West Elm
Kanye & Adidas
BMW & Louis Vuitton
Starbucks & Spotify
Apple & Mastercard
Airbnb & Flipboard
Uber & Spotify
Levi's & Pinterest
BuzzFeed & Best Friends Animal Society
CoverGirl & Lucasfilm
UNICEF & Target
Bonne Belle & Dr. Pepper
Burger King & McDonald's
Warby Parker & Arby's
Taco Bell & Doritos
Tim and Eric & Purple
Benefits of Brand Partnerships
Increased brand awareness: A brand partnership can help increase brand visibility and attract new customers by exposing your brand to a larger audience.
Bigger & broader target audience: By working together, brand partners can reach more potential customers than they could on their own.
Wider brand recognition: A brand partnership can also help build brand recognition and credibility by associating your brand with a trusted brand partner.
More effective marketing campaigns: Brand partnerships can help maximize the reach of your marketing campaigns, while also driving better results.
Access to innovative technologies & resources: Working with a brand partner can give you access to resources such as innovative technologies, marketing expertise, and more.
Cost-efficiency: Working with a brand partner can help reduce costs associated with marketing campaigns and brand initiatives.
Mutual benefit: Brand partnerships can provide mutual benefits for both brand partners in terms of increased brand exposure, customer acquisition, revenue growth, etc.
Conclusion
Brand partnerships can be a great way to help your organization stand out. They allow you to tap into a new audience segment, increase social media followers, attend networking events, and align your values with another organization.
Brand partnerships can also help you become more efficient, leverage resources, and provide access to new markets. With careful consideration, research, and due diligence, your organization can benefit from a successful brand partnership.
At the end of the day, it's important to keep in mind that your Brand Partnership should be mutually beneficial to both parties.
Liked this post? Check out the complete series on Branding