Product placement refers to the art of placing your products in Movies, games or books so that they receive more visibility from Audiences. With the majority of us getting tired of watching repeated ads on television, marketers have found a new and innovative ways to introduce us to their products in more subtle ways, by placement of products in movies. However, several times, this also leads to the discomfort of their audience.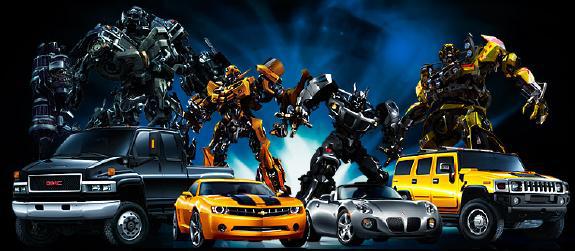 Some examples of product placement in movies are as follows – In the hit movie Transformers, all cars used are GM cars. In "Man of Steel", Superman flows through an IHop and 7Eleven. In Skyfall, James Bond regularly promotes Aston martin. In Spiderman 2, Carlsberg paid 100million Danish Kroner in order for the superhero to jump on a Carlsberg truck. In "Men in Black" you can see the characters using Ray Ban sunglasses or Mercedes Benz cars. Thus, as the popularity of movies is rising, and as more people follow the heroes and the villains of movies, and as movies garner maximum attention from audiences, it is no doubt that companies want to go for product placement in movies.
A product placement can basically happen in three main ways
It can simply happen with neither the brand nor the movie maker having any intention to take any profit from it.
The product placement can be arranged and a certain amount of the product can be given in kind from the company to the movie makers as compensation
It can be arranged based on a financial compensation of both parties involved.
Most of us have seen product placements in movies, and from time to time the products are silently shown, by an indirect advertisement, so that the product enters our subconscious mind. Considered to be the latest trend in advertising for displaying different products into movies, books, video games, etc., product placement has become a strong tool in the advertising world. However, the product placement technique has also raised a variety of opinions between its audience.
Why product placement is not liked?
Believed by many people to be deceptive and unethical and most of the times distracting, product placement or product integration as it is known in the TV industry, has been used by many producers for budgeting. Then, the obvious question would be, do sales from these companies, or of these products, actually increase after someone sees the film? According to statistics, it does in certain cases. Best example is people buying buying clothes as worn by the actors and actresses of the film.
However, not always does product placement manage to change the opinion regarding a brand. Sometimes, people begin to dislike the brand more, because they remember the moment they were annoyed by the commercial like clip in between the movie. For example, when product placement in TV shows is done, then because the budget required is lesser than movies, the frequency of products being placed is higher. For example Big Brother in UK or Big boss in India. The frequency of products is so high that the viewer gets irritated.
In whatever way you put it, product placement can be considered a situational issue. When it is used in a way where you suddenly feel like you have been pushed into watching a commercial, it can be really frustrating as it pulls you out of the film. On the other hand, sometimes the product placement is used to make the scenes more realistic and to give life to the characters, so we can identify with them.
There have been many debates regarding this topic, especially in USA as well as in Europe. Most of the debates are requiring an ethical code, involving disclosure. Just like any other form of advertising, embedded marketing (another way to refer to product placement) has to comply with certain rules, mostly related to consumers protection laws. However, the regulation regarding this subject is not always clearly stated.
In the majority of the European countries it is considered to be illegal. In USA, product placement is allowed but it requires disclosures which many movies lack in providing, creating deceptions. There are also specific prohibitions and controls depending on the category of products which are being promoted. In Australia and India for example, product placement of cigarettes and alcohol is prohibited.
At the end of the day, product placement can be interpreted both as good and as bad. An exaggerated product placement which doesn't allow the audience to focus on the main action is disturbing and can have the exact opposite desired effect. Therefore, the best way to control it, is to promote it as subtly as possible and in an non-intrusive manner.