Product placement, or embedded marketing, is a marketing strategy that involves mentioning a particular brand or product within another work, such as a film or TV show, for promotional purposes.
For example, advertising in movies may involve a character drinking from a Coca-Cola can or wearing an Adidas t-shirt, which is effective because it is subtle and may go unnoticed, but can still affect viewers' perception of the brand or product.
What is Product Placement?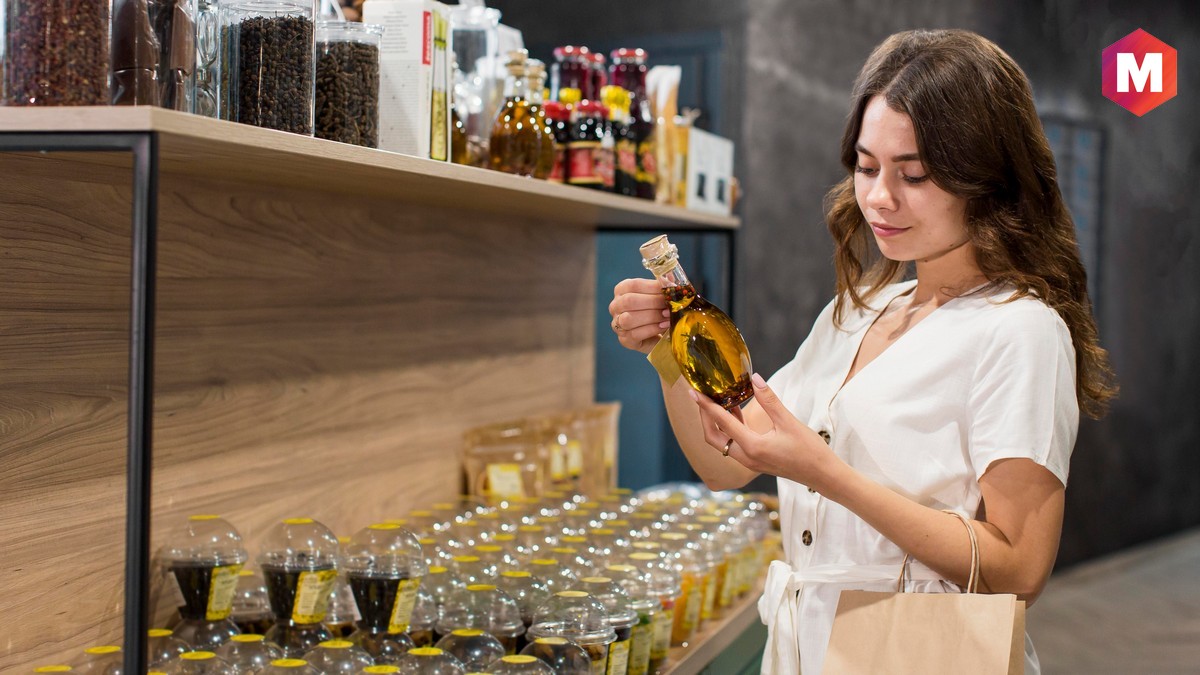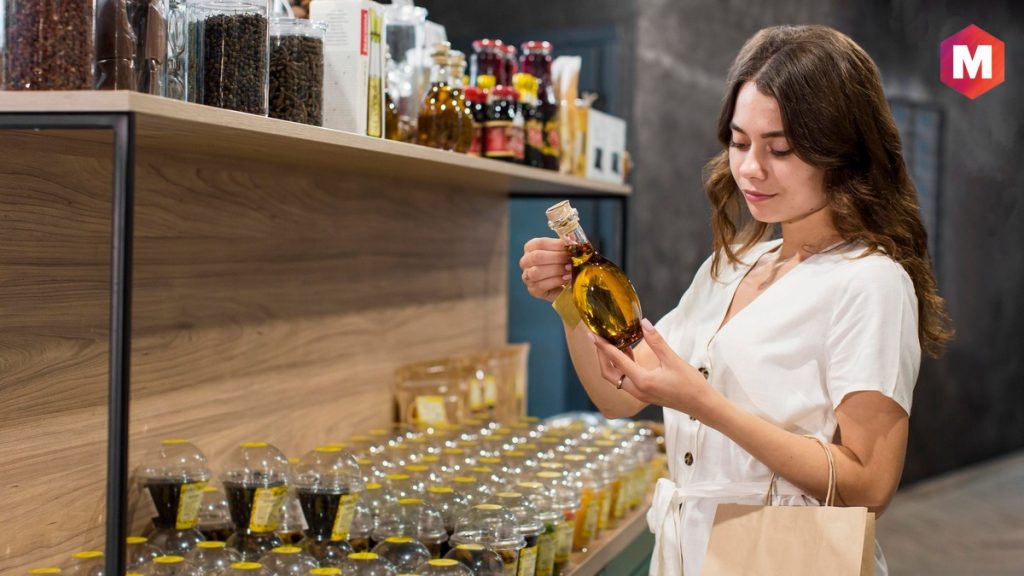 Product placement is a marketing strategy that involves featuring a product or service in various forms of media like movies, social media platforms, music videos, television shows, or ads for other products. This is also referred to as an embedded marketing technique by advertising experts.
Paid product placements are often used to target specific consumer groups in the retail market. The 2017 movie Wonder Woman prominently featured products such as Nespresso and Mini Cooper as examples. The purpose of this visual product placement is to enhance brand awareness and influence viewers to consider purchasing the product when they go shopping.
How does Product Placement Work?
Product placement is a form of advertising where items and services are showcased within a TV show or movie, rather than in a separate commercial. This is different from traditional ads that are displayed during commercial breaks or as banner ads on websites.
When people watch a paid promotion that has been strategically placed, they may not be aware that it's an advertisement. The purpose of placing the product in the visual content is to catch the viewer's attention and impact their future purchases, whether they realize it or not.
The advertising industry utilizes various methods for product placement such as-
TV and movie placement – Visual product placement is a marketing technique used in movies and television shows. It involves featuring prominent characters using a particular product or service, even if the product or service is not explicitly named.
Video game placement – In modern video games, marketers have the option to pay for virtual product placement. Thanks to advancements in digital editing technology, these products can be seamlessly integrated into the game's narrative, much like in a movie.
Social media placement – Social media personalities can receive payment from brands to feature their products in their posts. Examples include a lifestyle influencer creating a video at a specific hotel or showcasing a makeup routine featuring a particular product.
Verbal placement – Influencer marketing can also be done subtly by compensating a famous personality to mention a product or service during an interview or public appearance. For instance, a celebrity endorser may mention a brand name during an interview, or even speak about a particular product in the context of their own life.
Retail floor placement – One of the oldest forms of product placement is when companies pay for prominent displays in retail stores. This method predates film, video games, and social media.
Product Placement Trends
The effectiveness of traditional TV advertising has decreased due to the rise of ad blindness and banner blindness, coupled with the increasing popularity of streaming.
A more advanced approach to product placements involves filling the gap by selling advertisers the entire storyline. This is a recent trend.
Post-production digital editing technology has been used to introduce or alter product placements, including items that were previously used in syndicated shows that were filmed in the past.
Producers sometimes use "product displacement," a process of removing logos using digital editing, or "greeking," which involves covering or altering recognizable labels, when advertisers don't want their brands shown in productions.
Benefits of Product Placement for Businesses
Optimized brand visibility and awareness – Product placement is a type of advertising that increases your brand awareness among potential customers. When people come across your product through various mediums such as movies, video games, or social media, you have more opportunities to create a lasting impression on them.
Strengthens positive brand awareness – Smart placement can display your product effectively while maintaining a smooth viewing experience for the audience. On the other hand, traditional commercials may bother customers and result in unfavorable impressions of the brand. Product placement, even when obvious, can still feel more natural than a traditional commercial since it is integrated into other content rather than being a standalone ad.
Cost-effective compared to traditional advertising – If your campaign is large enough, using paid product placements may be more beneficial in the long run compared to traditional advertising methods. To discover good deals, you can work with new social media influencers or small film production companies. By doing so, you'll face less competition and may be able to get better prices through negotiation.
Product Placement Best Practices
Provide clear and honest information to the audience – If you collaborate with an influencer to promote your products, make sure to clearly state that it is a paid partnership to be transparent with your audience. When you use social media, be sure to include your brand's handles as links. It's perfectly fine to acknowledge that your post is an advertisement.
Try to focus on a storyline or plot to make your content more relevant – Ensure that your product is integrated seamlessly into the narrative if it is featured in a movie, TV show, or video game. Consider how FedEx is seamlessly incorporated into the plot of Cast Away, starring Tom Hanks as a FedEx employee. The actions of Hanks' character, which are reliable, have a positive impact on the company. This type of product placement helps to enhance the film's storyline.
Please provide an integration that improves the way your users view content – Marketers need to aim to make viewers feel positive about your product being mentioned. This message implies that your product should improve their viewing experience rather than make it worse. An example is the online video game Fortnite, which enables players to incorporate branded products such as Nike Air Jordans onto their in-game avatars. This allows Nike to receive brand exposure while providing players with the opportunity to interact with their products.
Types of Product Placement
1) Brand integration
This is a type of product placement where a brand or its products are integrated into a show to the extent that they play a significant role in the plot and also promote the brand.
While commonly seen in unscripted reality TV shows, it can also be present in scripted TV shows. A good example is how Coca-Cola has been featured in Stranger Things.
2) Branded content
Branded content refers to content that an advertiser creates or funds to increase their brand's exposure to a larger audience. Examples of such paid product placement can be found in many streaming services such as Netflix, where branded films or series are used to promote a product or service.
A good example of this is Amazon's The Marvelous Mrs. Maisel, which was created to promote Amazon Prime Video and its various products.
?3) Cross-promotion
Cross-promotion refers to a marketing strategy where brands promote their products or services across different departments within the company, resulting in an effective promotion. Huge companies often use product placement strategies to feature their own products or services in their media, creating synergy across parent and child companies.
According to a report by The Wall Street Journal, Apple has displayed its products including 300 iPhones, 120 MacBooks, and 40 AirPods in more than 74 episodes of Apple TV shows such as The Morning Show, Trying, and Ted Lasso.
4) Replacement
Replacement means putting new products into existing content, typically for video releases or reruns. Digital insertion is a method of integrating products into media. This can also involve customizing the product to suit particular audiences.
An example of digital insertion is when Campbell's Soup was added to the TV show Numb3rs through editing after filming had been completed.
5) Product displacement
This type of product placement involves altering logos and brand names to create a separation between the brand depicted in the production and its real-life counterpart. It is common for brands to refuse to allow their names to be used in certain productions, particularly if the production goes against the company's values or portrays them in a negative light.
The movie Grease is a notable instance of product displacement. While filming, the makers of the movie used a range of Coca-Cola items. However, an issue arose later as the producer had already entered into a contract with Pepsi, which was Coca-Cola's main competitor.
6) Reverse placement
?Reverse product placements occur when a product featured in a fictional work is created and sold in the real world, allowing the audience to purchase it.
The creation of the Willy Wonka Candy Company is one of the most well-known examples, which happened after the release of the movie Willy Wonka & the Chocolate Factory through a brand licensing agreement.
7) Movie product placements
Although product placements can be found in various forms of media, Hollywood movies are often associated with such practices. Blockbuster movies from Hollywood are particularly known for featuring prominent product placements that have a significant impact on consumers.
It is believed that the 1920s film The Garage was the first movie to feature product placement. The film included frequent appearances of signs for Red Crown Gasoline. Viewers speculated that Red Crown may have paid for product placement in the movie as their product appeared consistently throughout the film, but this was never officially confirmed.
8) Audio product placements
Audio product placements can be found on various platforms such as radio, podcasts, and TV, in addition to visual placements.
It is that brands explore types of product placements that involve a casual mention of their products or services, as a 2002 study by CA Russel demonstrated that audio product placements are much easier to remember.
9) Music product placements
Marketers often work with record labels to feature specific brands in songs and music videos, given the music industry's significant influence.
Armand De Brignac Champagne is featured in Beyoncé and Jay-Z's Mood 4 Eva music video as an example of music product placement.
Best Product Placement Examples
There are many blatant product placement examples that you may have noticed at different movies, shows, events, etc. Let's have a look at some of the product placement campaign examples –
1) James Bond- Aston Martin
The partnership between James Bond and Aston Martin is one of the oldest in film history. While various brands are featured in Bond movies, such as Omega and Heineken, Aston Martin is the most closely associated with the franchise.
The Aston Martin DB5 made its debut as a Bond car in the 1964 movie Goldfinger. When Sean Connery's Bond character asked for his Bentley, the Q character informed him that it was outdated before revealing the stylish DB5.
2) Iron Man – Audi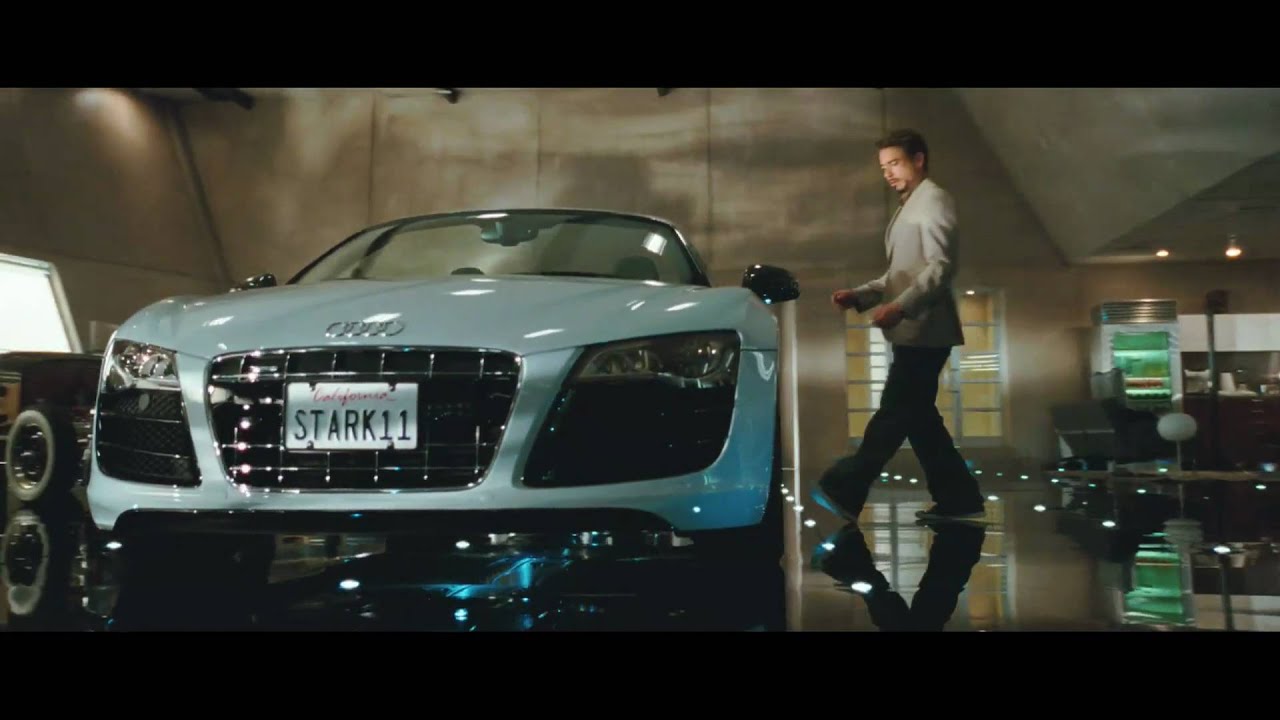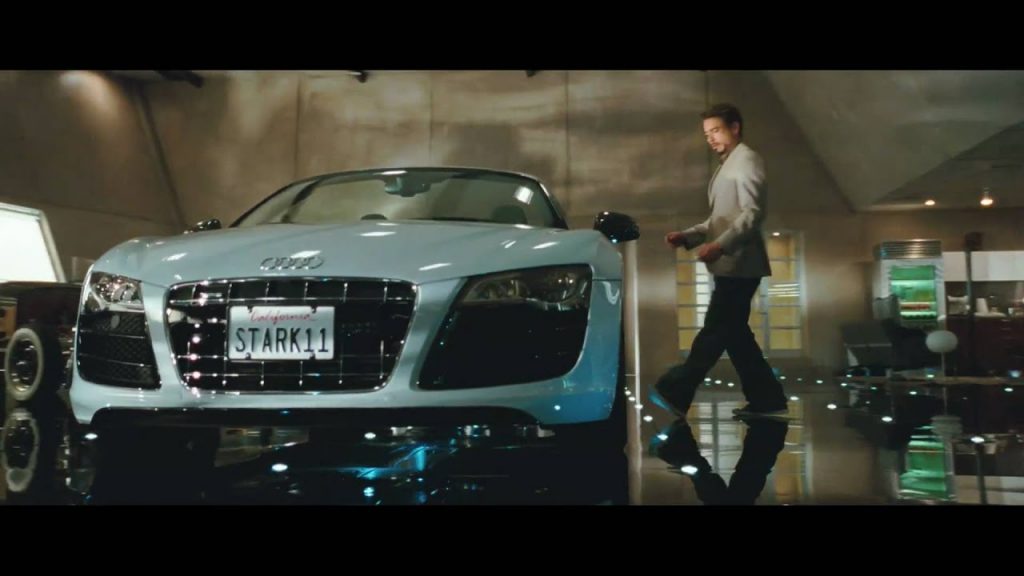 Iron Man's portrayal by Robert Downey Jr. was the catalyst for Audi's partnership with the Marvel Cinematic Universe production company, which has now become a staple in their movies.
In the Iron Man movies and the Avengers franchise, Tony Stark frequently arrives in the newest Audi R8. The car has gone through significant changes since its appearance in the first Iron Man movie in 2008, which mirrored the development of the character.
3) Forrest Gump- Nike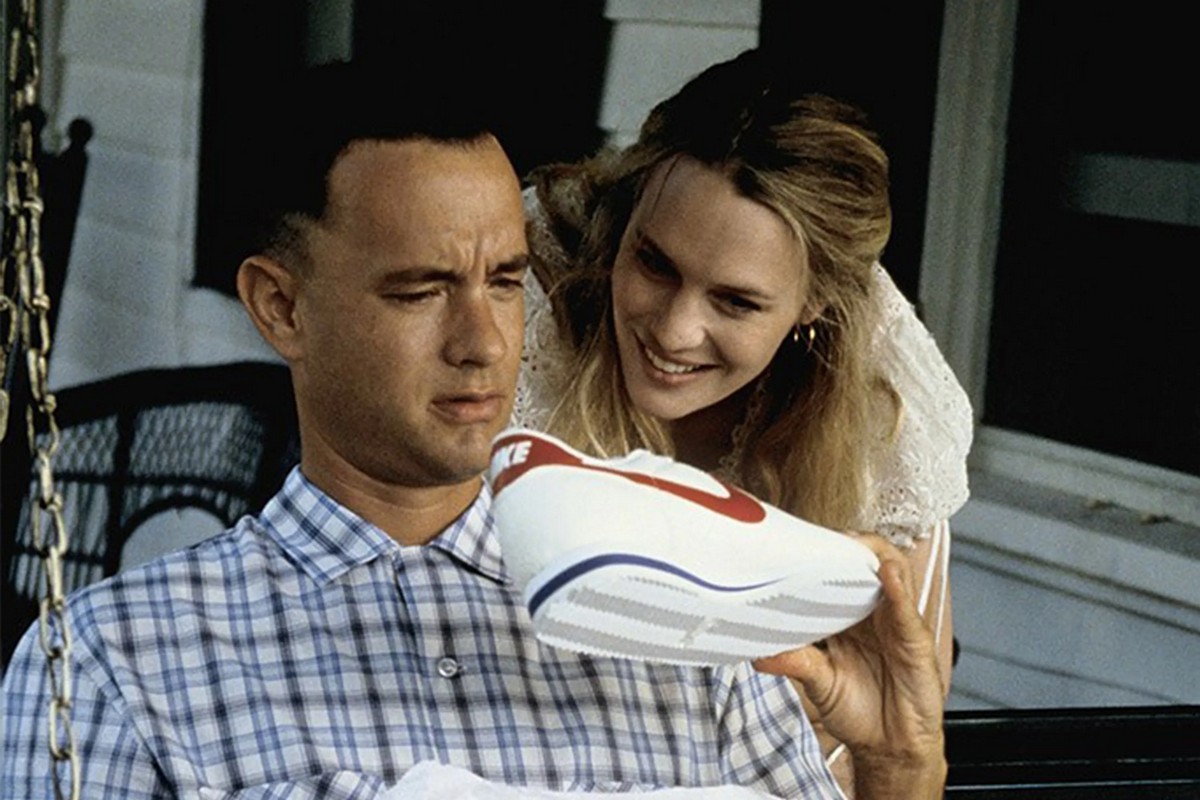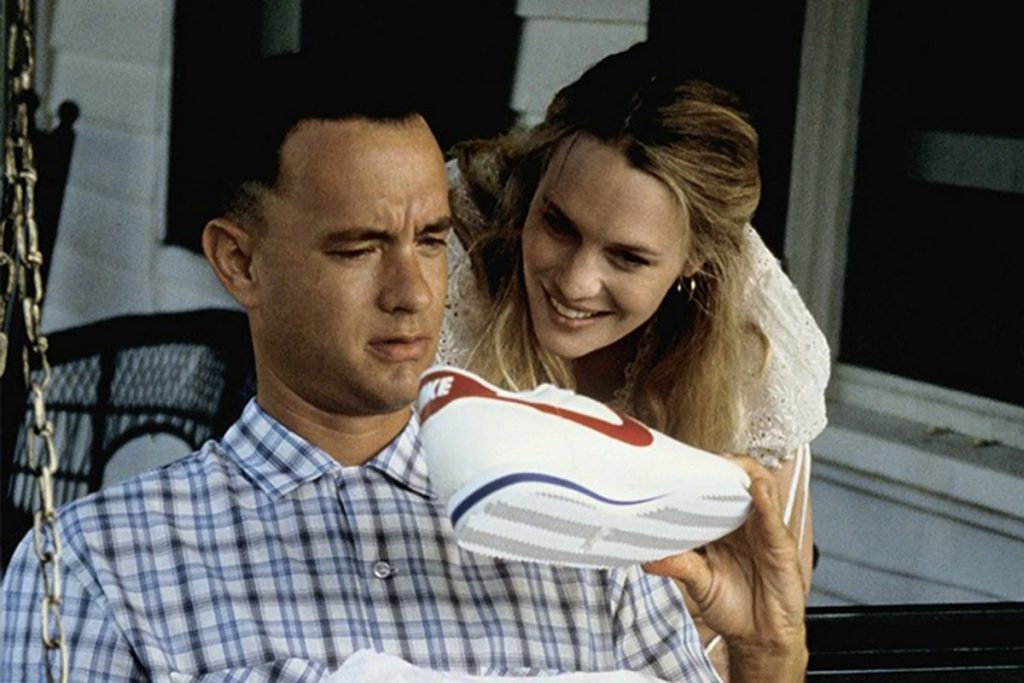 Nike trainers were promoted by Tom Hanks' character Forrest Gump in a famous scene from the movie. Forrest receives a pair of Nike Cortez running shoes and the camera shows him close-up while he's lacing them up.
It is unclear if the Nike Cortez sneakers are linked to the phrase "Run Forrest run". However, the phrase was used in a touching advertisement for the sneakers, which was able to reach a large audience.
Conclusion!
To attract attention to your product, using product placement is effective. However, it is important to be strategic and consider your target audience, like any other marketing plan.
If not done correctly, this business venture could be a risky business and may result in getting lost among the competition or losing brand recognition. If you implement product placement effectively, it can enhance your embedded marketing strategy and boost your brand's visibility in the commercial retail market.
Using obvious product placement to increase your brand's popularity can have a significant positive effect on your overall success over time.
Product Placement FAQs!
What does product placement mean?
The term "product placement" refers to when products or services are purposely included in non-advertising media. This can be seen when products are prominently shown in movies, TV shows, video games, radio interviews, or social media posts. No new information or facts have been added.
Is product placement legal?
Product placement is legal and many brands pay a lot of money to have their products appear in popular forms of media. However, if you negatively portray a brand without their permission (making it seem faulty, hazardous, or inferior), you could face a lawsuit for libel or defamation.
What are the four types of product placement?
There are four main types of product placement that are commonly used. These include: showing the product in a movie or TV episode, featuring the product in a social media post by a popular personality, incorporating the product into the action of a video game, and placing the product strategically in a retail store to catch the shopper's eye.
What is the purpose of product placement?
Product placement is a form of advertising that features a product within a scene, social media post, or video game in a subtle way. It presents the product in a natural context instead of using aggressive sales language. The goal is to introduce the product to viewers and show them how to use it, instead of pressuring them to buy it right away. While this approach may not bring in immediate sales, it can build lasting loyalty to the brand.
How Can You Get Product Placement for Your Small Business?
If you own a small business, securing product placement can be a useful strategy to attract more customers and promote your brand. You can start by contacting people you know in the entertainment industry or reaching out to social media influencers you follow.
You could consider reaching out to companies that specialize in product placement to find opportunities for your brand, such as featuring your product in a scene, social media post, or video game. One suggestion is to create a sponsorship agreement with bigger companies that are already involved in product placement. This can increase your visibility and enhance your reputation as a top player in the industry.
Liked this post? Check out the complete series on Product Management